An 11-year-old boy has taken his burgeoning lawn mowing business to the next level by landing his biggest client yet: the White House.
Frank "FX" Giaccio from Falls Church, Virginia, realized a dream on Friday morning when he mowed the lawn in the Rose Garden. He also met President Trump.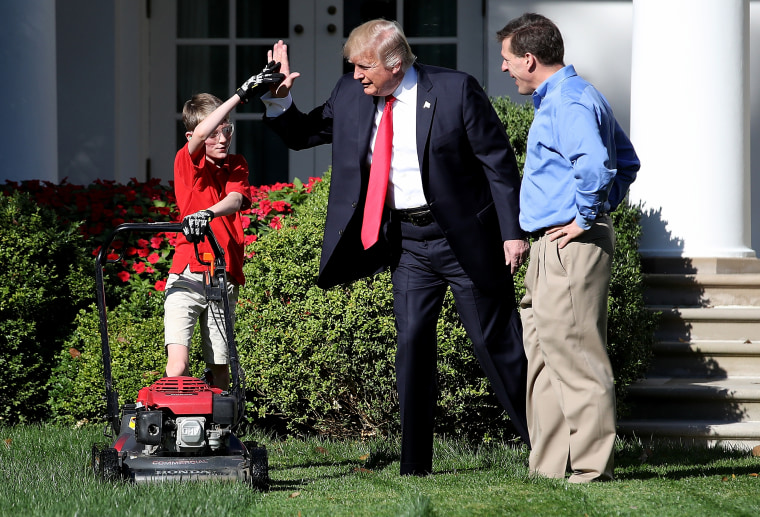 Giaccio runs FX Mowing, a neighborhood lawn care business in his home townoutside D.C.
The young entrepreneur normally charges $8 per lawn, but he decided to give the White House a freebie.
"It's probably the biggest day of my life so far,'' he said afterward, according to The Associated Press.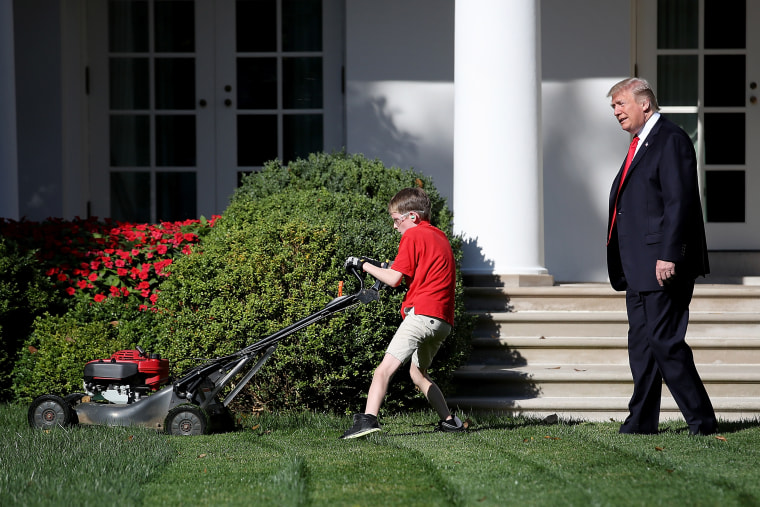 Giaccio landed the gig by writing a letter to President Trump praising his business acumen and saying it would be an honor to mow the nation's first lawn.
"I'd like to show the nation what young people like me are ready for,'' Giaccio wrote last month in the letter, which White House press secretary Sarah Huckabee Sanders read at a press briefing.
The National Park Service usually handles White House mowing duties. But park workers were given a break on Friday (and lent a mower to Ciaccio).
The young landscaper was so focused on the task that, at one point, he failed to notice when the president came outside to see how the job was going.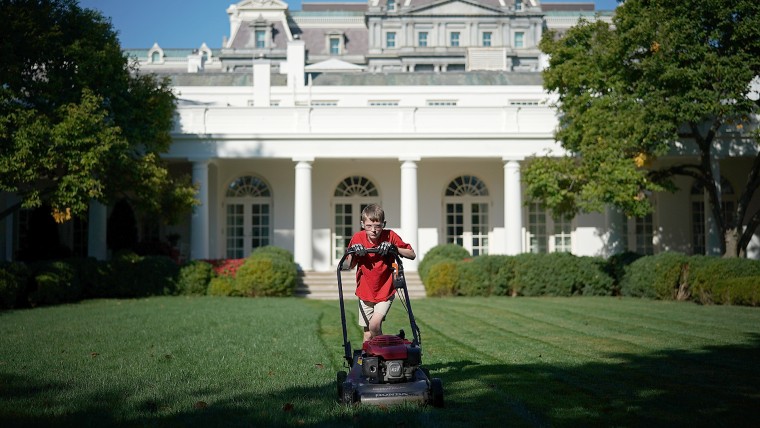 Trump called Giaccio, who wants to be a Navy SEAL, "the future of this country" and commended him on a job well done.
When he finished the job, Frank, along with his dad, Greg, spent a few minutes chatting with the president.
The young entrepreneur also got to keep the black work gloves provided by the National Park Service as a souvenir.
Giaccio capped off the day with a trip to the Oval Office.
"Maybe he'll be president,'' Trump said.
Follow TODAY.com writer Scott Stump on Twitter.