Over the course of Prince George's first year of life, the world has come to know a few things about the little royal. He likes stuffed animals, he's got the chubbiest cheeks in all the land and unsurprisingly, he's also pretty photogenic. As the tiny heir celebrates his first birthday on July 22, we take a look at the prince's most adorable moments. 
1. Despite being an only child (so far), the little prince knows how to play nice. Here, the chubby-faced tot plays with other babies during a parents' group in New Zealand.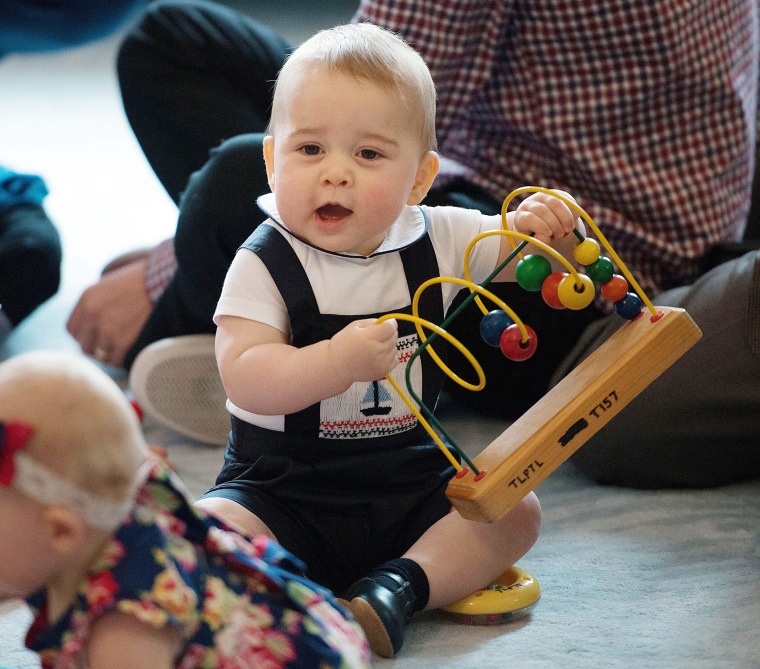 2. Prince George is pretty enamored by a stuffed bilby (an Australian marsupial) he got to play with at Sydney's Taronga Zoo. But it's pretty clear who is more adorable in this picture.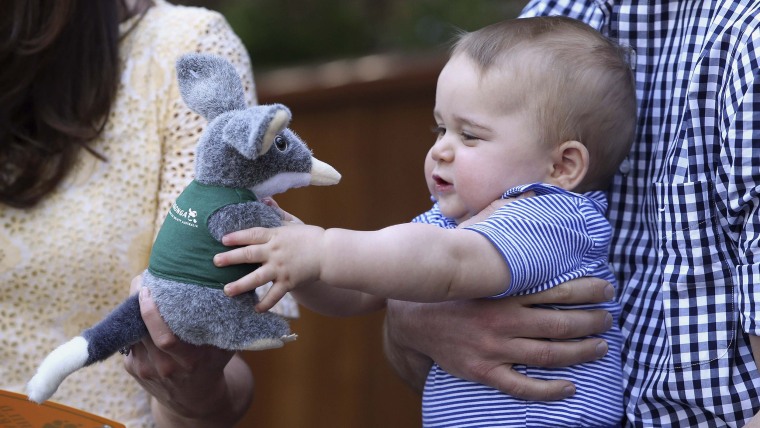 3. Duchess Kate holds a newborn Prince George outside St. Mary's Hospital in London. He's basically the definition of "a bundle of cuteness."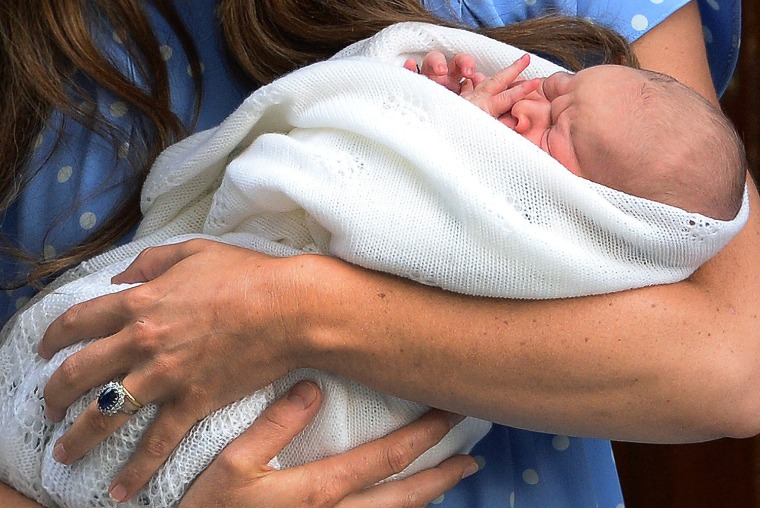 4. The tiny royal shares a touching moment with his mom, Duchess Kate, in New Zealand back in April. Now that is a face not only a mother can love.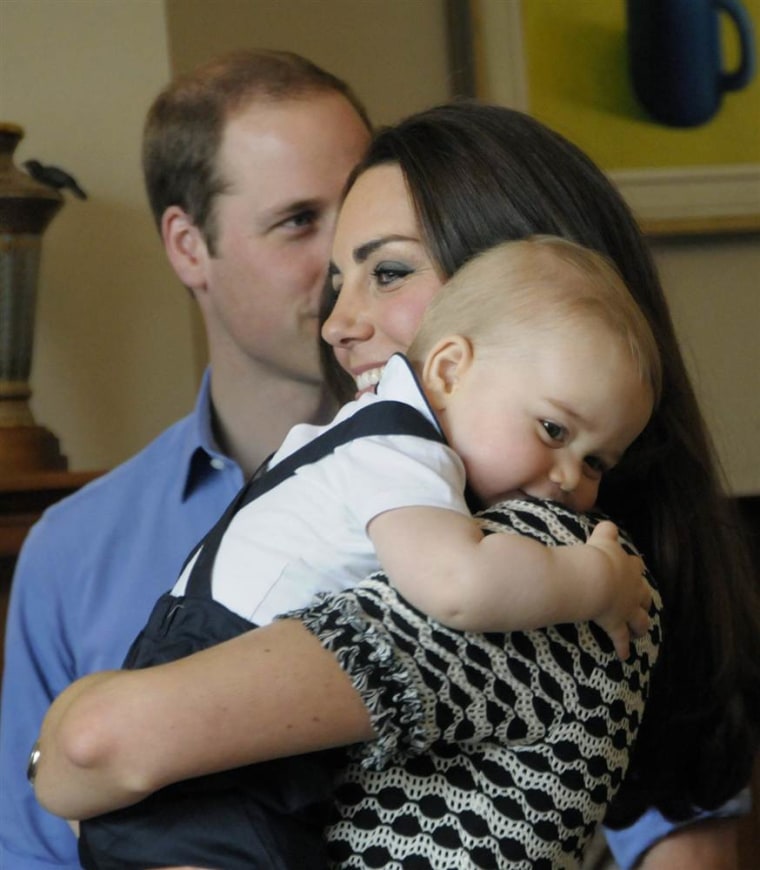 5. During the royal family's April trip to an Australian zoo, a smiling Prince George showed off his new teeth.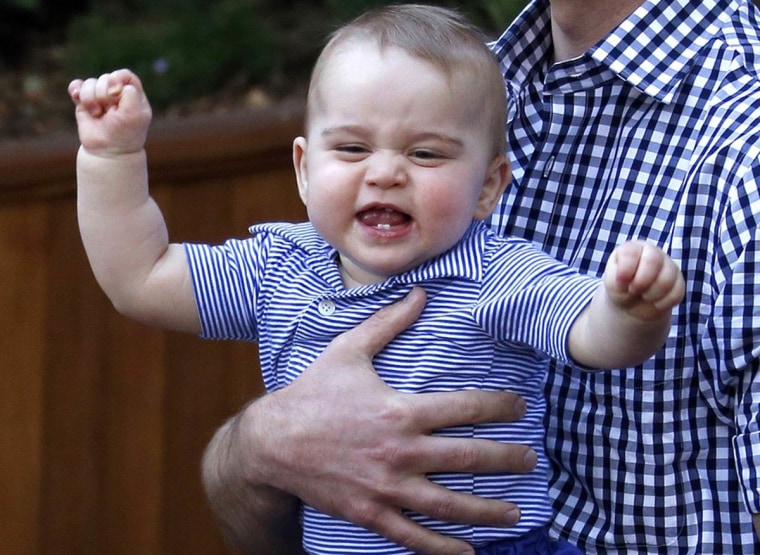 6. And then he took them for a test drive: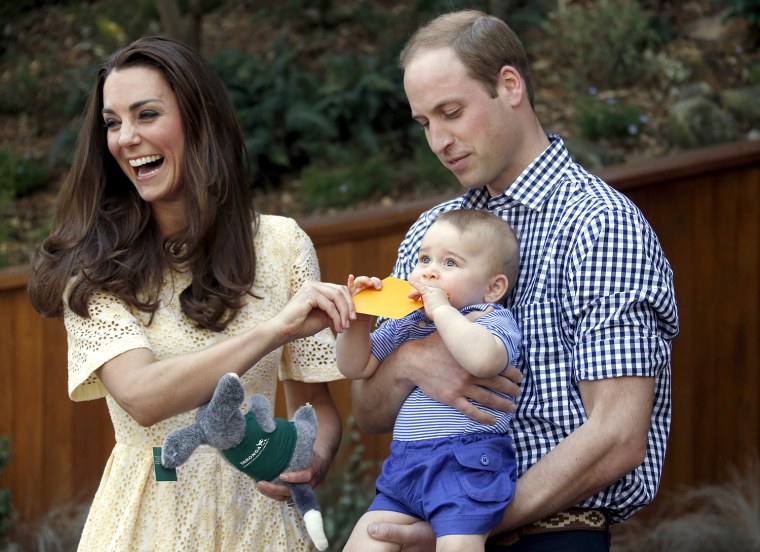 7. He's a delegate in the making: The little heir charmed a group of government figures during the royal family's reception in Canberra, Australia.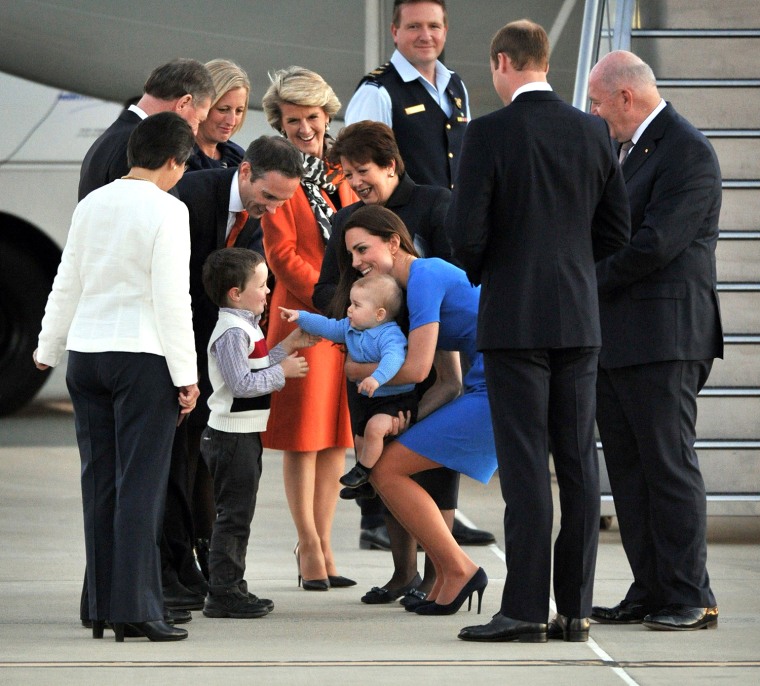 8. Though Prince George is about to take a trip on a Royal Australian Air Force jet, he doesn't look too impressed.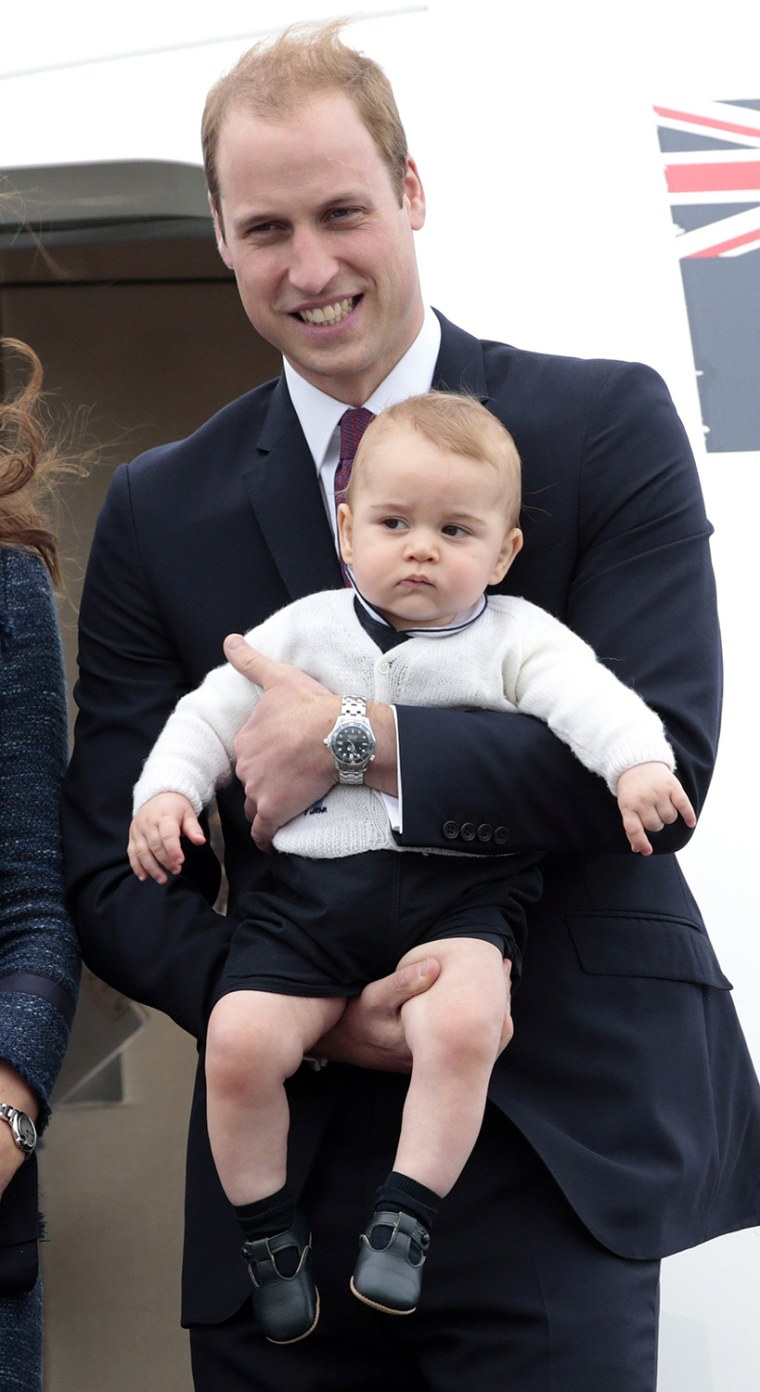 9. While getting another look at a bilby (this time a real one) at the Taronga Zoo, the royal toddler tries unsuccessfully to touch the live version of his stuffed animal.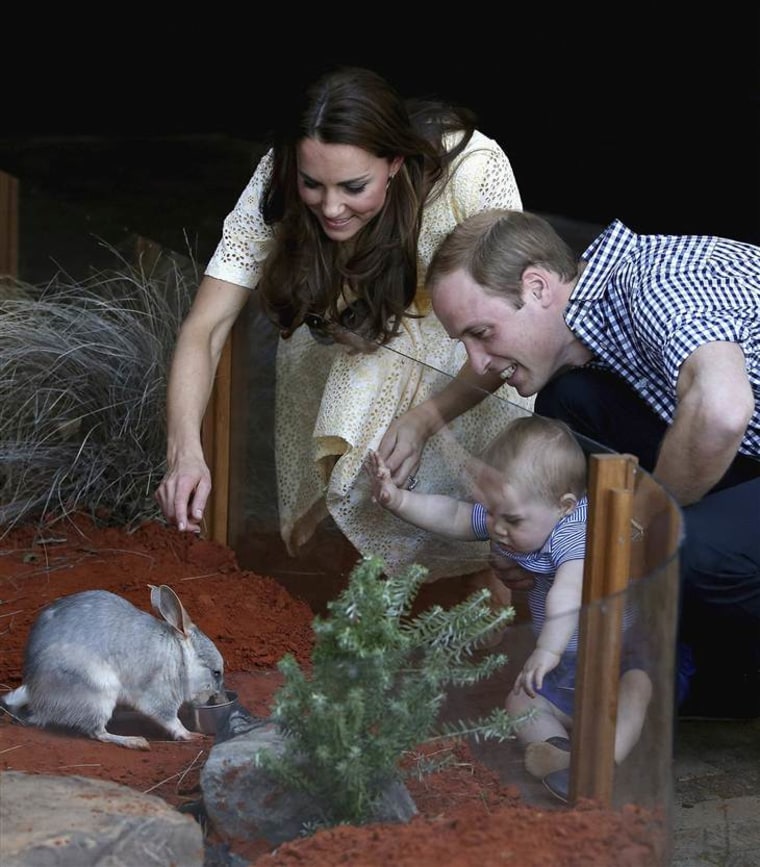 10. In the royal family's first official portrait, released back in March, Prince George can't take his eyes off the family's dog, Lupo — making this family photo almost unbearably cute.