Five people have died, including a teen, following a house explosion in Pennsylvania that caused multiple injuries and several house fires, officials told NBC News.
At approximately 10:23 a.m. on Saturday, Aug. 12, police said officers received a call reporting a house explosion around Rustic Ridge Drive and Brookside Drive in Plum Borough, about 20 miles outside Pittsburgh, according to a update posted on Allegheny County Government's Facebook page.
Upon arriving at the scene, authorities found people trapped under debris and reported that it appeared that one house had exploded while two others were "engulfed in fire," police said.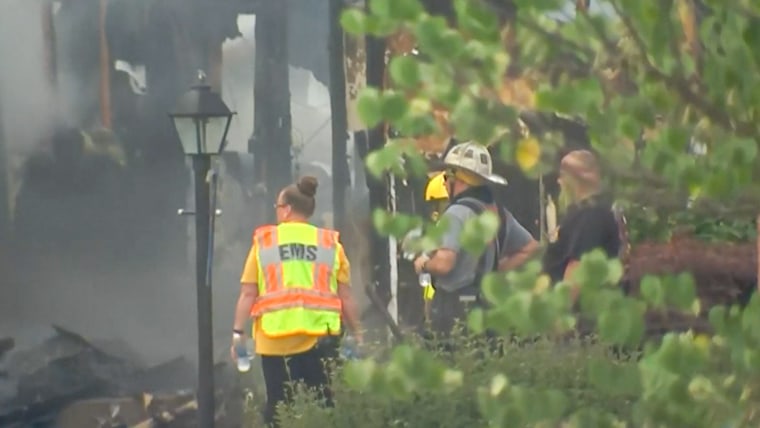 According to authorities, at least three "structures" were destroyed with at least a dozen houses damaged, including windows blown out.
Police said at least three people were taken to area hospitals with two in stable condition, both of whom have since been released. The third person remained in critical condition as of Saturday night.
On Saturday, People's Gas had shut off gas service at 50 homes in the neighborhood "as a precaution," saying they could not estimate when service would be restored.
As of Saturday night, crews and investigators paused efforts, citing weather and "safety concerns," and said they plan to resume Sunday, Aug. 13.
Police noted that the scene remains active and people are advised to stay away from the area unless they live there. Residents who need a place to stay were being directed to Renton Volunteer Fire Department.