With NASCAR returning to NBC for the second half of this year's racing season, championship hopeful Dale Earnhardt Jr. may be looking for an edge in his upcoming races. "We've got the team; we can do it," the two-time Daytona 500 champion told TODAY's Matt Lauer during a Tuesday visit to the plaza.
But he probably shouldn't be looking for new pit hires from the TODAY team.
On the show Savannah Guthrie and Dylan Dreyer went against Natalie Morales and Tamron Hall to see who could change a NASCAR tire the fastest and the results were ... well, pretty good for morning news anchors.
Not so good for actual pit crew, who can take four tires on and off in an average of 12 seconds.
The women did have a little assistance. Earnhardt coached one team while NBC sports analyst Steve Letarte, who used to work with Earnhardt, took the other. Savannah and Dylan triumphed in the first round, getting the tire on and off in just under 21 seconds (Natalie and Tamron took over 27).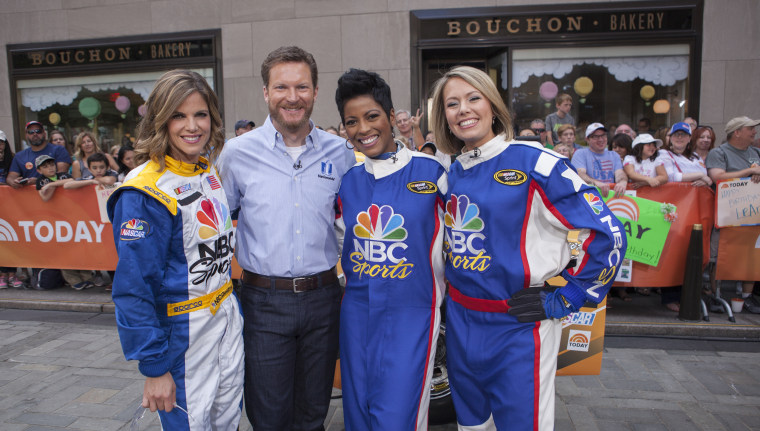 But after Earnhardt indicated there was a fault in his team's equipment, a second test put the women around the track again. So who won this time?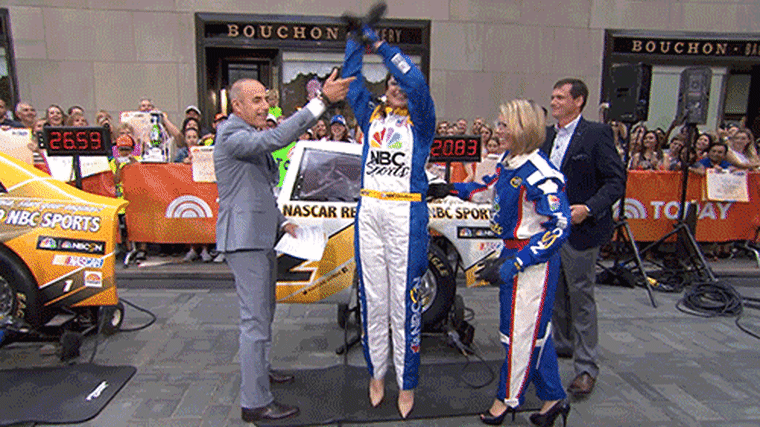 Watch the video to see for yourself!
The NASCAR Sprint Cup Series/Coke Zero 400 will air on NBC this Sunday, July 5 at 7 p.m. EST.