From priceless moments of President Barack Obama interacting with children to joyous shots of memorable times with his own family, official White House photographer Pete Souza has released his favorite pictures from the final year of Obama's presidency.
"Yes, there are some historic moments included, but mostly I was looking for behind-the-scenes moments that give people a more personal look at the President and First Lady,'' Souza wrote on Medium in introducing the photos.
RELATED: White House photographer Pete Souza shares 2015 Year in Photos
Presented in chronological order and shot by Souza and his staff, the photos begin with Obama listening to the father of a boy who was killed in the shootings at Sandy Hook Elementary School in Newtown, Connecticut, in 2012, and end with Obama and Japanese Prime Minister Shinzo Abe tossing flowers at a Pearl Harbor memorial.
In between the solemn scenes, there were also some lighthearted moments like the one between Obama and the granddaughter of David Axelrod, the former chief strategist for his presidential campaigns.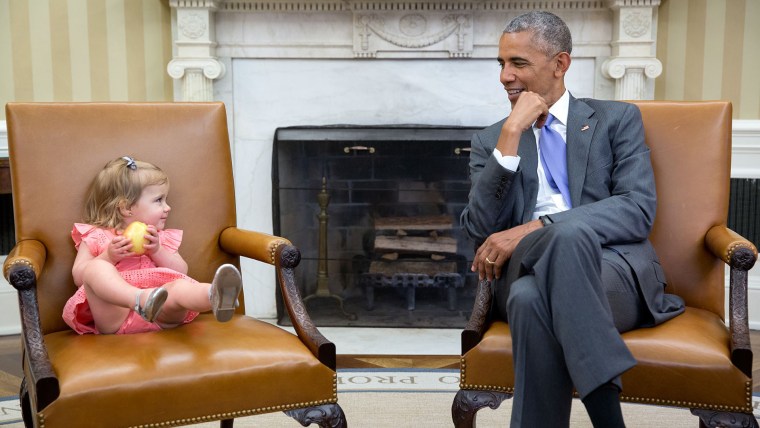 The president also met with Prince George in April when the royal family paid a visit to the White House.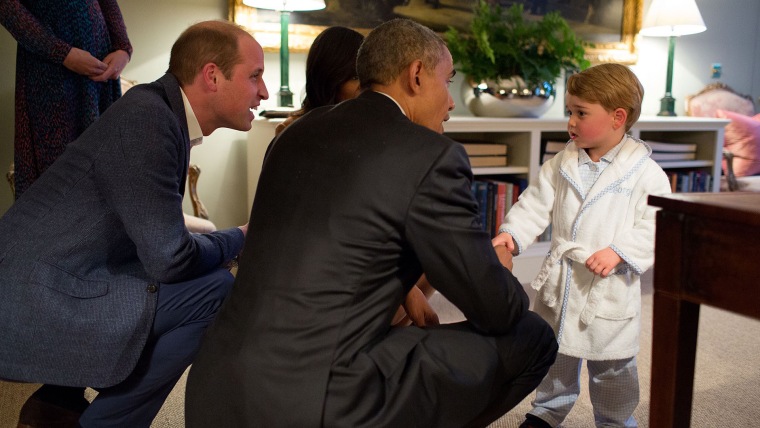 Obama, who has watched daughters Malia and Sasha grow from children to young women during his time in the Oval Office, had a proud moment when both of them attended a state dinner in March.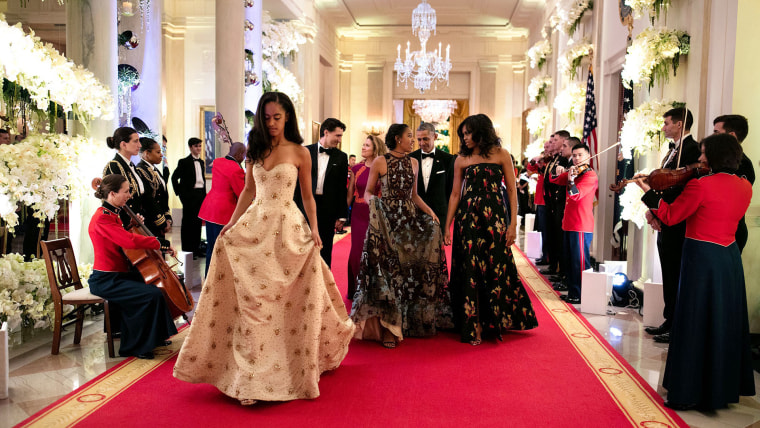 Souza also captured a glimpse of the future with president-elect Donald Trump meeting with Obama in November ahead of the transition to Trump's presidency this month.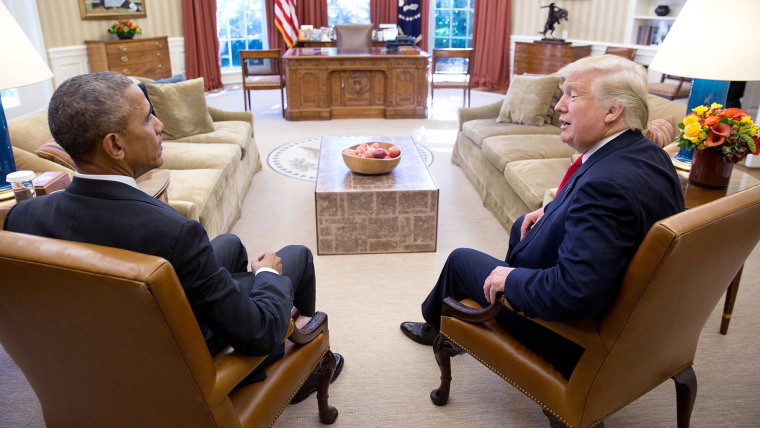 "It's been the honor of a lifetime to be a witness to history these past eight years,'' Souza wrote.
Follow TODAY.com writer Scott Stump on Twitter.