It's one of the most highly anticipated events of the year — that moment when people around the world count down, second by second, to ring in the new year.
With that, we wait patiently for the iconic crystal New Year's Eve Ball atop One Times Square in Manhattan to drop, and in unity, cheer to the new beginnings of 2016.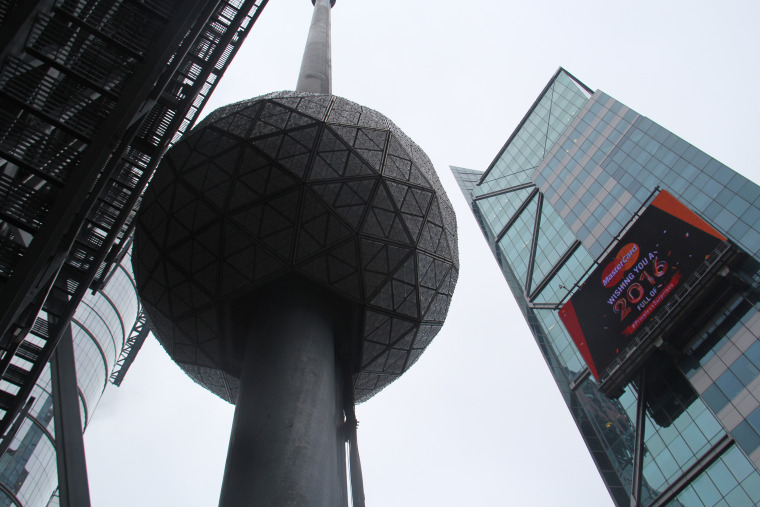 Though many of us have grown to appreciate the ball as a symbol of renewal and change, it is an object — by design and practicality — admired from afar. During this year's installation of Waterford's "Gift of Wonder," TODAY got a closer look at what makes the ball so unique.
"Waterford crystal is understanding human kind's desire to understand the unknown and unexplored — to reach for the stars and see what's out there," Tom Brennan, master artisan of Waterford, told TODAY.
Here are five facts you may not have previously known about the glowing New Year's Eve Ball.
RELATED: Why Jennifer Lawrence is not a fan of New Year's Eve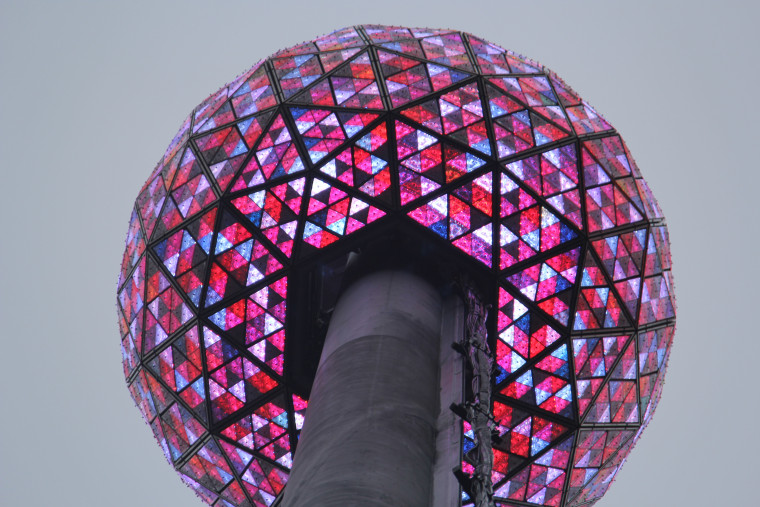 The Ball is 12 feet in diameter
To put this into perspective, the Ball is equivalent to the size of two baby giraffes or almost the length of a small SUV.
It weighs a whopping 11,875 pounds
You may be surprised to know that the very first edition of the New Year's Ball only weighed 700 pounds. It has since crept up into the thousands with a massive jump in LED lights.
Roughly 32,256 LED lights keep the ball vibrant and glowing
At any given time, the ball can generate more than 16 million colors and billions of varying patterns. For comparison, the first-ever New Year's Eve Ball only had 100 lights.
The very first lowering of the ball ceremony was held in 1907
And just three years before that, in 1904, marked the first-ever New Year's Eve celebration in Times Square. The ball that is now composed entirely of LED modules was originally built out of iron and wood.
It is made up of 2,688 Waterford Crystal triangles
The "Gift of Wonder" is No. 3 of 10 gifts — in which designers introduce new crystal patterns annually -- presented by Waterford as part of the "Greatest Gifts" series.
RELATED: New Year, NEW YOU! How to make 2016 your best year of fitness yet
"Right now, we can say that we live in difficult times, but it's more of a time to have that sense of wonder. Everybody should look ahead to 2016 with that sense of wonder — with that sense of optimism because life is all about that optimism and if you have it, you can achieve anything," Brennan said.
The Times Square Ball passed a test run Wednesday before it takes center stage New Year's Eve.