Pack those bags! Vacation season just got boosted with the release of Travel + Leisure's 2023 World's Best Awards.
On July 11, Travel + Leisure published their annual World's Best Awards, a travel awards program made up of 122 category lists highlighting the best in travel — from cities in the U.S. and around the world to airlines, national parks and hotels.
The magazine's results are based on data from readers who participated in a survey and ranked each characteristic by selecting excellent, above average, average, below average or poor. The final scores are averages of the participants' responses.
"This year's awards reflect the ever-evolving landscape of travel, with new categories and new winners capturing the changing preferences of modern travelers," Travel + Leisure's editor in chief Jacqui Gifford said in a press release. "We hope this list will inspire our audience to embrace the transformative power of travel."
Here are some of the findings:
Top 10 U.S. cities 2023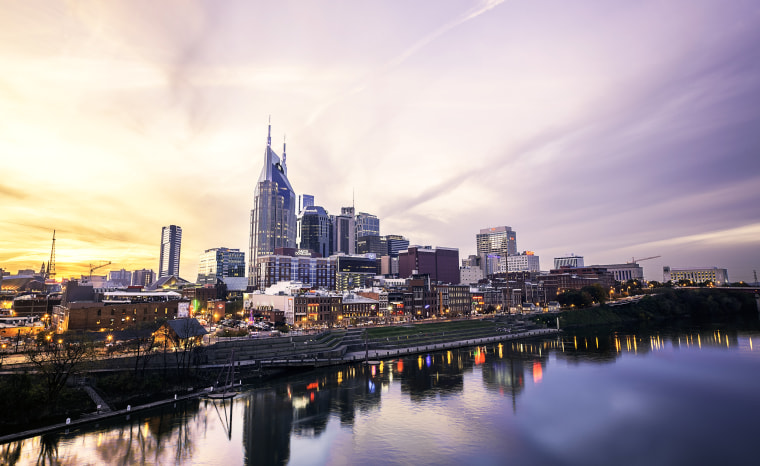 1. Charleston, South Carolina
2. Santa Fe, New Mexico
3.  New Orleans, Louisiana
4.  Savannah, Georgia
5.  Chicago, Illinois
6.  Honolulu, Hawaii
7.   New York, New York
8.  Nashville, Tennessee
9.  Alexandria, Virginia
10. San Antonio, Texas
Top 10 world's best cities 2023
1.  Oaxaca, Mexico
2.  Udaipur, India
3.  Kyoto, Japan
4. Ubud, Indonesia
5.  San Miguel de Allende, Mexico
6.  Mexico City, Mexico
7.  Tokyo, Japan
8.  Istanbul, Turkey
9. Bangkok, Thailand
10. Mumbai, India
World's best city
Oaxaca, Mexico
World's best hotel
Four Seasons Hotel Istanbul at Sultanahmet
World's best hotel brand 
Capella Hotels & Resorts
World's best luxury villa rental company
Tuscany Now & More
World's best island
Great Barrier Reef Islands, Australia
World's best mega-ship ocean cruise line
Virgin Voyages
World's best large-ship ocean cruise line
Cunard
World's best midsize-ship ocean cruise line
Viking Cruises
World's best small-ship ocean cruise line
Viking Cruises
World's best intimate-ship ocean cruise line 
Quasar Expeditions
World's best river cruise line
Aqua Expeditions
World's best international airline
La Compagnie
World's best domestic airline
Hawaiian Airlines
World's best international airport 
Singapore Changi Airport
World's best domestic airport
Manchester-Boston Regional Airport
World's best safari outfitter
Alluring Africa
World's best tour operator
ATJ
World's best rental car company
National Car Rental
World's best international destination spa
The Ranch Italy at Palazzo Fiuggi
World's best domestic destination spa
The Ranch Malibu
World's best U.S. National Park
Yellowstone National Park
World's best trains
Rocky Mountaineer, North America