The other day, Bobby Mann arrived to work at the Front Street Animal Shelter, Sacramento's city shelter, at 5 a.m. He found a man sitting outside the front door.
"(I) asked him if I could help him with anything," Mann, the shelter's director of communications, said to TODAY. "He told me he got in line at 2:30 a.m."
The man said he'd come that early because there was a Chihuahua puppy he wanted to adopt. And given how busy the place had been recently — with lines of 100 to 200 people, and the shelter running out of dogs — the man didn't want to run the risk of missing out.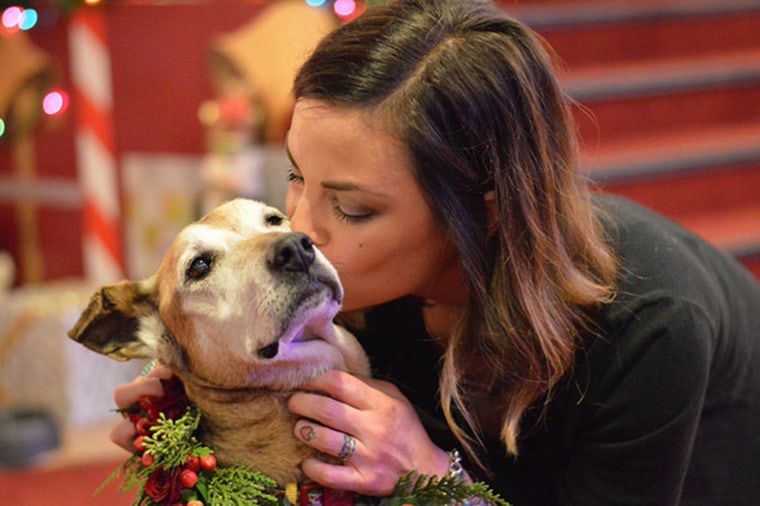 "It's been remarkable for us," Mann said. "It's been amazing."
This incredible surge began about a month ago, when Sacramento real estate agent Kim Pacini-Hauch made the generous offer to cover all the shelter's adoption fees through the end of the year. Usually, it costs $80 to $100 to adopt a dog, and $65 for a cat.
"I couldn't believe that there was a thousand animals here waiting for adoption," Pacini-Hauch told CBS News "Well, then I'm gonna sponsor to empty the shelter."
RELATED: Grieving Labrador retriever cares for orphaned litter: 'Those are her puppies'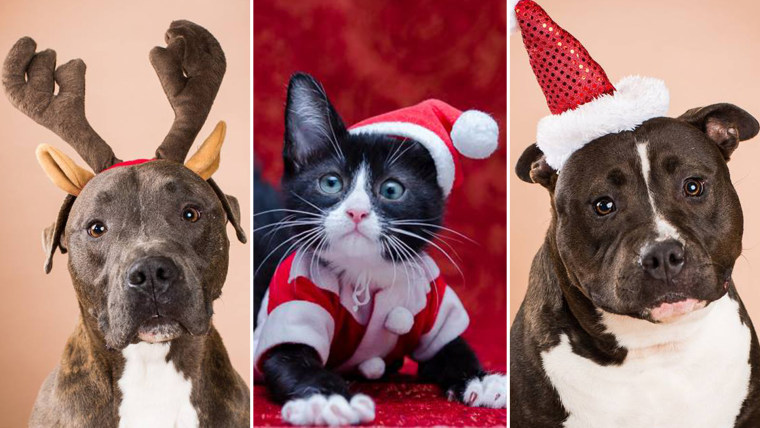 Mann said some 800 pets have already been adopted since the "Home for the Pawlidays" promotion launched in mid-November; normally, the shelter sees about 400 to 500 adoptions per month. In fact, there have been so many adoptions that Front Street has taken in animals from other California shelters in order to meet demand.
For those concerned that waiving adoption fees means the pets could go to worse homes, that's not what the research shows. Animals whose adoption fees are waived are just as loved and just as likely to stay in their new homes. Here's even a little more reassurance: Mann told TODAY the shelter is using the same adoption screening process as when the regular adoption fees are in effect.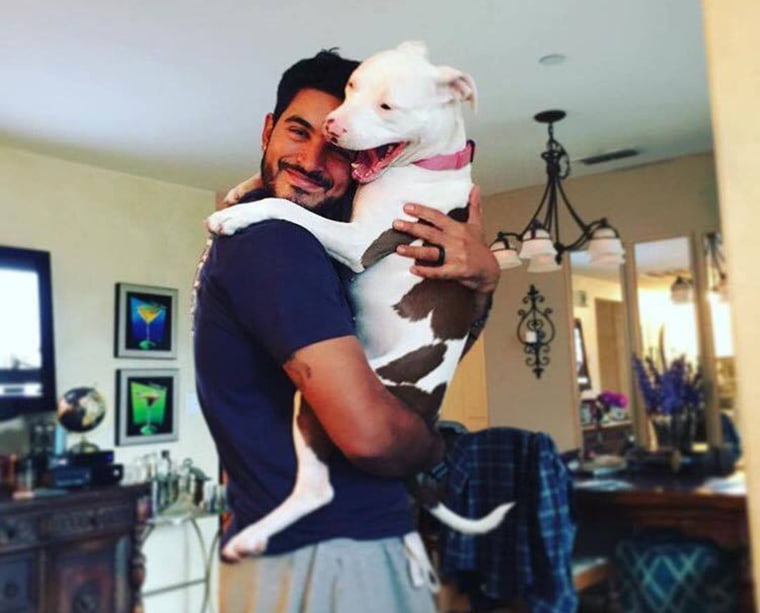 RELATED: ASPCA Kid of the Year helps dogs, cats, geese, orcas — even goldfish
Susan Durst says it's thanks to program that she and her wife, Stormiblu Homdus, adopted a deaf 14-year-old dog named Daisy.
"Not because we couldn't afford the adoption fees," Durst said in an email. "But since the free adoptions special, Front Street was running out of adoptable animals...Daisy, and Kim, are our Christmas miracles and we will never forget either of them."
And it's not just Front Street animals and their new families who have felt the benefits.
Elizabeth Laverty and Kevin Williamson, a retired couple of animal lovers, were so inspired by Pacini-Hauch's donation that they decided to cover the adoption fees at their local shelter, the Placer SPCA in Roseville, California.
Chief executive officer Leilani Fratis said that as a result, adoptions are up 35 percent. Which, in turn, has allowed the Placer SPCA to "pull" dogs and cats from neighboring shelters to ensure those pets also find loving homes.
RELATED: At this special ranch, veterans find hope, healing after wounds of war
"To really appreciate these numbers I suppose you just need to remember, these aren't just statistics, they are lives," Fratis said.
"We are so happy thinking of the lives that have been transformed by their new companions," said Laverty. "We hope that more folks will be inspired by our gift, just as we were inspired by Kim Pacini-Hauch's gift to Front Street Animal Shelter."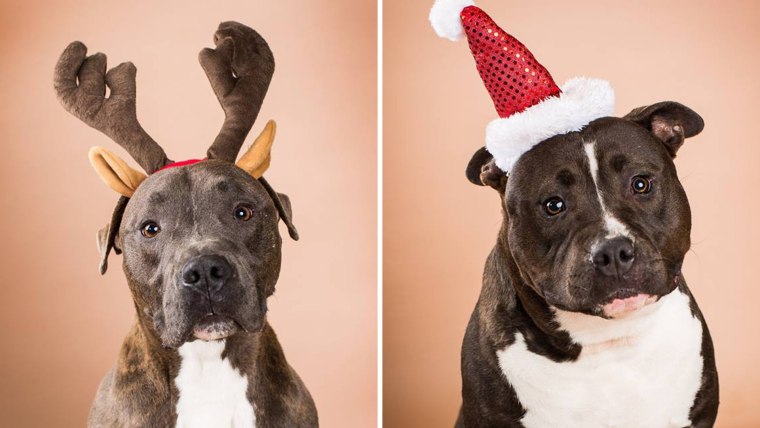 That's what Pacini-Hauch hopes, too: that her donation — which she expects, by the end of the year, will come to as much as $20,000 — will lead to more and more copycats, triggering publicity that will attract more people into shelters to look for their next furry companion.
"My greatest hope is that this simple concept has created a heightened awareness that you can find the pet of your dreams at any local shelter across the country," she told TODAY.
RELATED: See this girl's amazing reaction as her stuffed animal transforms into a real-life puppy
Pacini-Hauch doesn't have to look any further than her own home for proof of how well "Home for the Pawlidays" works. Just after the program launched, she wound up sponsoring her own adoption fee for a little Chihuahua named Mindy.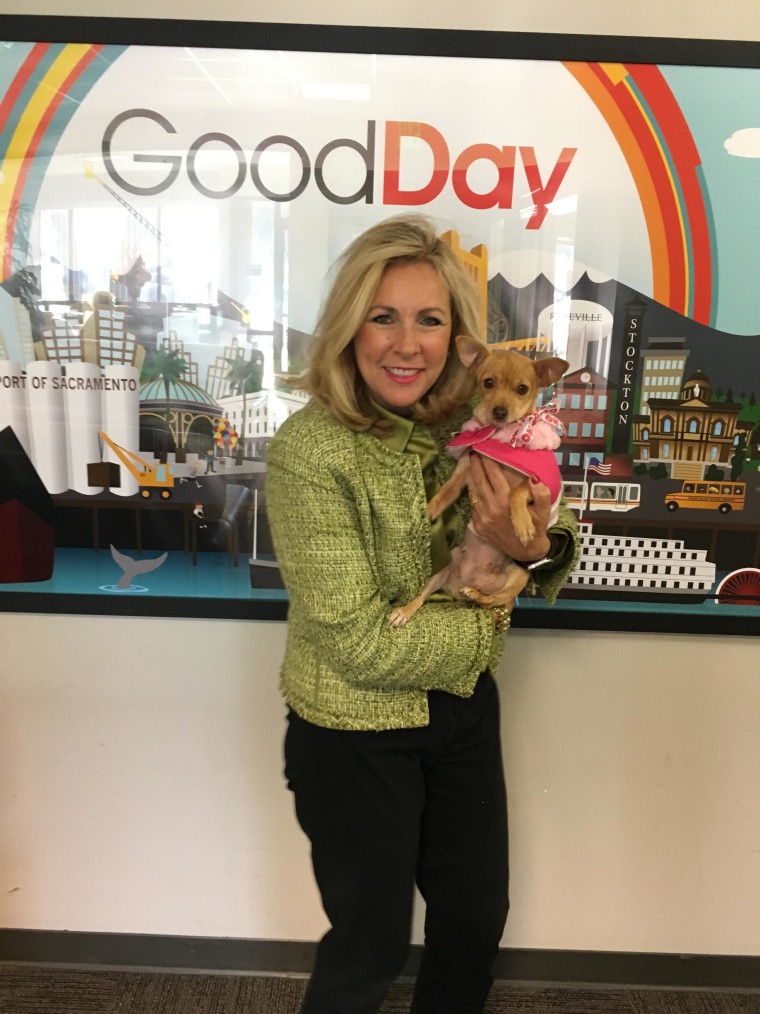 The two met while filming a TV spot about the initiative. Mindy was suffering from a host of skin problems, as well as a double hernia, but sat perfectly on Pacini-Hauch's lap throughout the interview.
"I held her for about an hour," she said. "I just fell in love."