One look at their light-up Christmas tree costumes, and it's clear that these two TODAY fans would be hard to forget. But it's their story that truly touched our hearts.
Tisha Dedmon and Carol Ann Hoard surprised us last year by wearing the most incredible Christmas tree costumes. This time we had our own surprises in store: As part of NBC's #ShareKindness, we decided to help them with their ultimate TODAY bucket list.
But to understand why, you need to hear how I first met Tisha. Nearly three years ago, she came to the TODAY plaza toward the end of the morning and had an old photograph of her and Matt, which she wanted signed. Matt had already left for the morning, but there was something special about Tisha that made me want to help.
So I took the photograph along with her address and said I would ask Matt to sign it when he returned. Of course he happily did, and we mailed it back to Tisha. I thought that was that.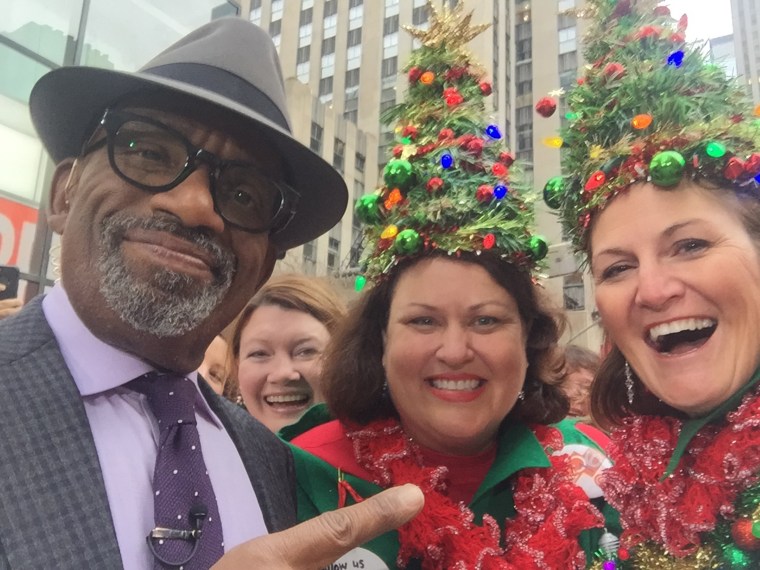 A couple weeks later, I received a letter from Tisha explaining why the photograph meant more than I knew.
The photo had been taken a year after her son died. She was just starting to venture out again, and came by the plaza while chaperoning a high school orchestra trip with her middle son. She had a great time, met Matt and had the picture taken.
When she shared the photograph with her family, her dad called and said, "Now I know everything is going to be OK." It was the first time he'd seen her smile like that since her son passed away.
That is what the photograph meant to her, and that's why she wanted it signed.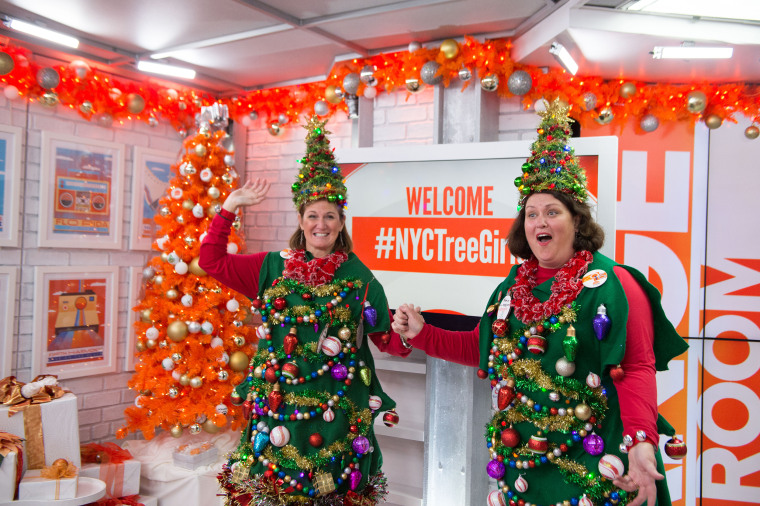 I've often said that I can't tell my story without telling Tisha's story, because that moment has stayed with me and shaped how I do my job on the plaza. It's a reminder that the smallest acts of kindness (like signing a picture) can sometimes have the biggest impacts.
I've met Tisha and her friends and family from Shelby, North Carolina, several times now. Last year she brought one of her best friends, Carol Ann, to the plaza and debuted their #NYCTreeGirls costumes. Those Christmas trees lit up our morning (pun intended), so when I found out they were coming back again this year, I knew we had to roll out the red carpet.
It started with a welcome video from Matt. "First of all, welcome, ladies," he said in the video I showed them on the plaza. "Second of all, we're going to help you check off more items from your bucket list."
"OK, who's got a Kleenex?" Carol Ann asked.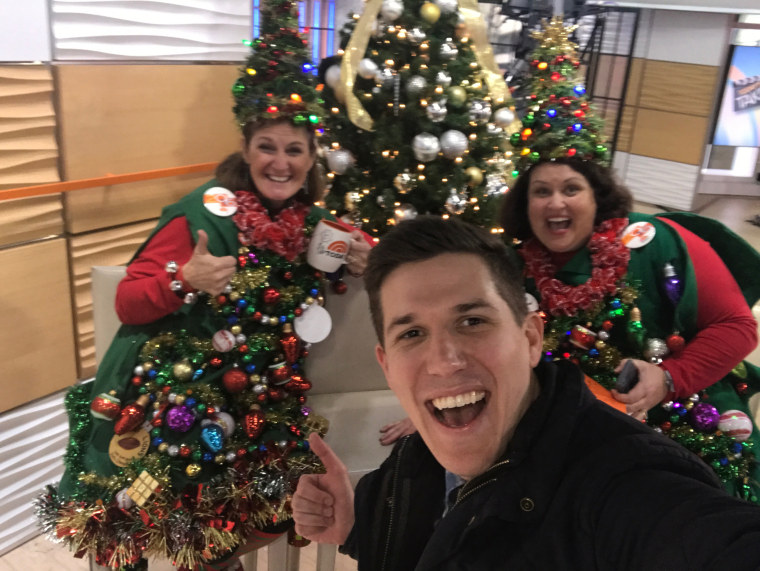 I called in some favors (thank you Matt, Savannah, Al, Tamron, Kathie Lee, and Hoda), and together we checked off as much of their TODAY bucket list as possible — see what happened in the video above.
I hope they had as much fun throughout the morning as we had planning it!
This story is part of NBCU's Share Kindness. Follow the series on Facebook, Twitter and Instagram. #ShareKindness