Santa struck just the right pose with a boy so tired from an epileptic seizure that he didn't wake up for his Christmas photo: Old Saint Nick cuddled with the boy, closed his eyes and pretended to be snoozing as well.
The quiet, relaxed moment, captured in a photo taken Sunday at the Belden Village Mall in Canton, Ohio, meant the world to the family of 2-year-old Ryland Wade.
"Sometimes, that's just what Ryland needs, somebody to sit with him, and Santa just seemed to know that," Ryland's mom, Samantha Wade, told TODAY.com. "It made for an awesome picture. I would rather have that than Santa smiling at the camera while Ryland is sleeping on his knee."
RELATED: Sleeping baby meets Santa Claus — and the results are adorable
Along with epilepsy, which causes Ryland to have up to six seizures a day, he also has spastic quadriplegic cerebral palsy. The conditions mean he can't talk, walk or eat on his own. But he is smiley and happy, and his parents don't believe in keeping him home and depriving him of opportunities like meeting Santa Claus.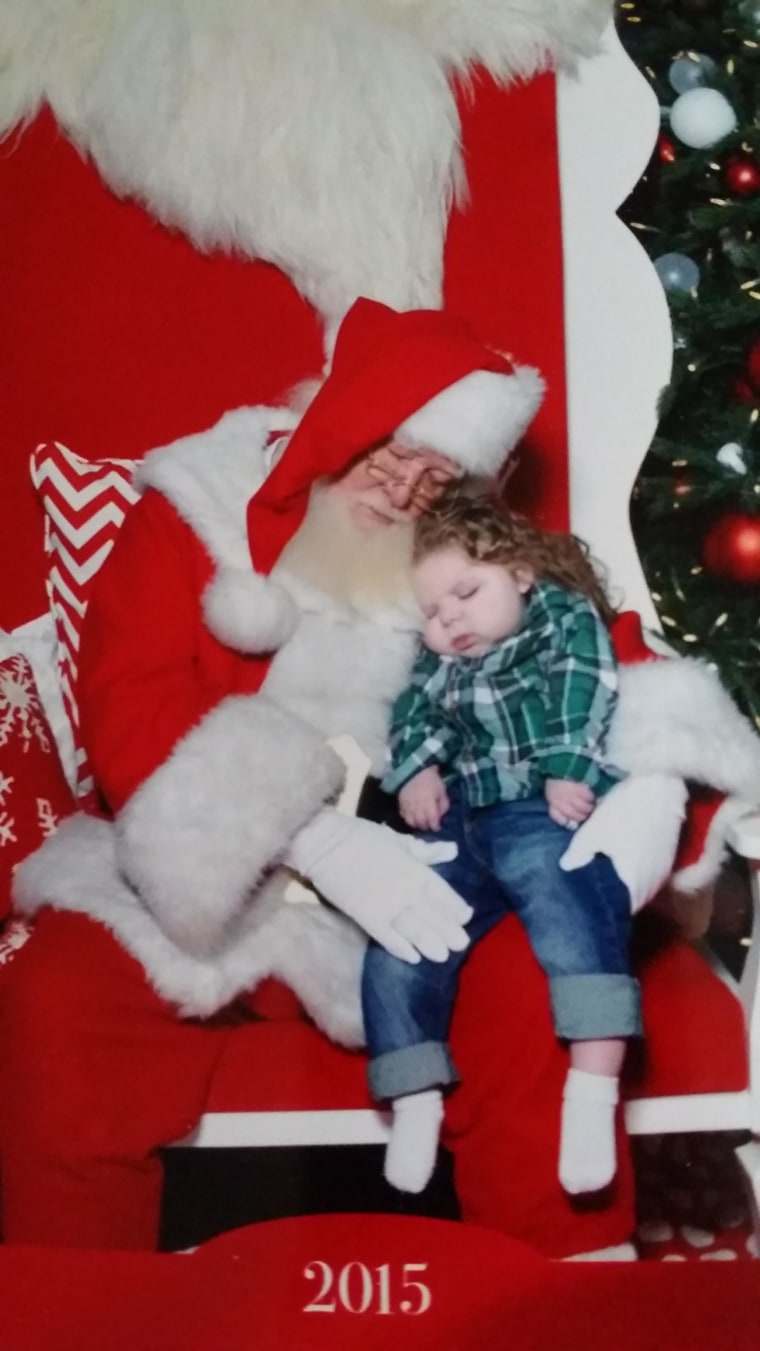 "It doesn't take much to make him smile," said Wade, of Akron, Ohio.
Wade said her son's seizures are often a result of a startling noise, like a sneeze or a dog's bark. So she signed up for the mall's "Soothing Santa" event, billed as a "sensory-friendly" experience for children with special needs. Held in a secluded area before the mall is open, the lights are low and no music is playing.
RELATED: Mall Santa uses sign language to speak with young girl
On Sunday morning, Ryland had a seizure at home that left him very sleepy. When the family arrived at the mall, he started to drift off in his mother's arms, and was asleep when it was his time to meet Santa.
When Wade set her son down on Santa's lap, she explained that he had had a seizure and probably wouldn't wake up for the photo, but that she still wanted her little boy to meet him. "Santa said, 'That's just fine,'" Wade said.
RELATED: Kids scared of Santa: 15 photos of hilarious ho-ho-horror
"Santa kind of held him close, and then he started talking to Ryland," Wade recalled. Santa spoke very quietly to her son and rubbed his arm, and told him, "'I know you're sleepy, but I'm here,'" Wade said.
Santa leaned his head on Ryland's and closed his eyes, and the camera clicked, creating a picture the family will cherish.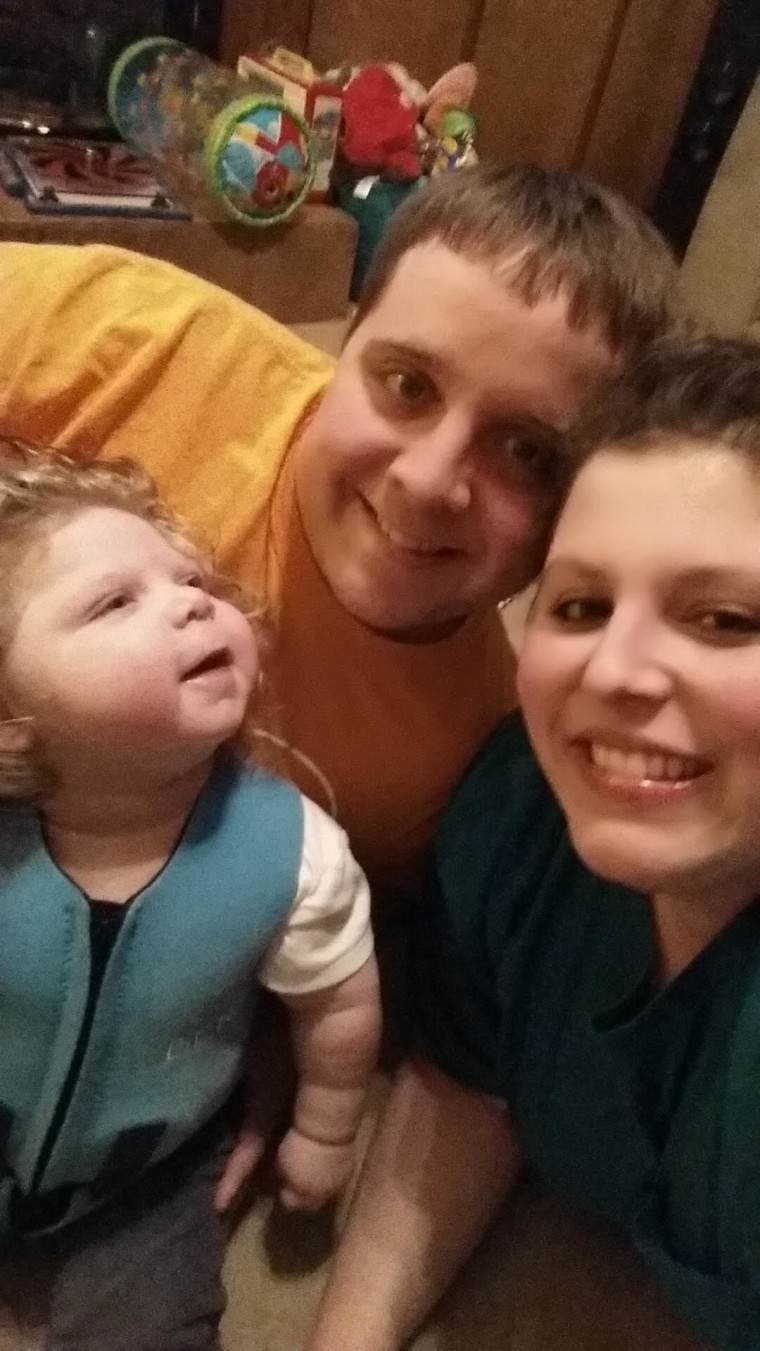 "I was thankful that Santa actually went along with what Ryland was doing," Wade said. "Santa went with the flow. It was perfect."
Santa, it turns out, had no extra training for the event.
"He just had a special spot in his heart for children with special needs and that led to that moment," said Gina Bannevich, marketing director for the mall. "It was a very nice moment for them."
Wade posted the photo on the Facebook page of The Mighty, a website focusing on people facing disabilities. The idea was to show that "there are Santas out there that will take the time to sit with your child and enjoy them, rather than, picture and go."
RELATED: Sleeping baby meets Santa Claus — and the results are adorable
This Santa was one of several warming hearts this holiday season. A British Santa used sign language to talk with a girl, and another, in Charlotte, North Carolina, got down on his big belly to play with a 6-year-old boy with autism.
Wade said their Santa's "seemingly small gesture ended up meaning a lot to us."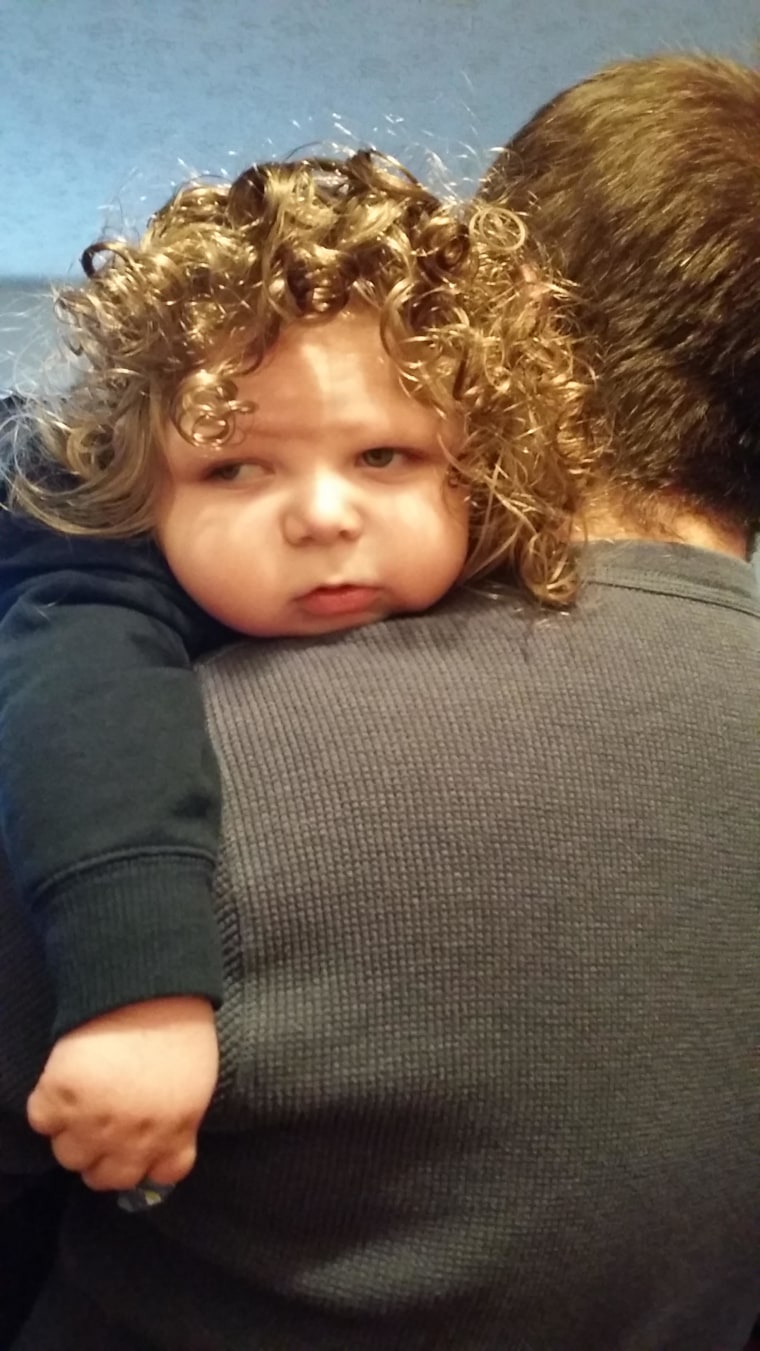 "Just that somebody was intuitive enough to know that Ryland wasn't going to wake up, he wasn't going to talk back and know it was time to relax a little bit and not expect more than what he should have," she said. "It made for a memorable Christmas."
TODAY.com contributor Lisa A. Flam is a news and lifestyles reporter in New York. Follow her on Twitter: @lisaflam