If you're a parking violator with a packed pantry, you are totally set in Lexington, Kentucky this holiday season.
That's because the Lexington Parking Authority is going to let you pay off your parking tickets with canned food items between Nov. 16 and Dec. 18.
Ten canned food items will give you a $15 credit on parking citations; most parking meter citations in the area are for that amount. And for tickets that are more than $15, you can bring in more cans!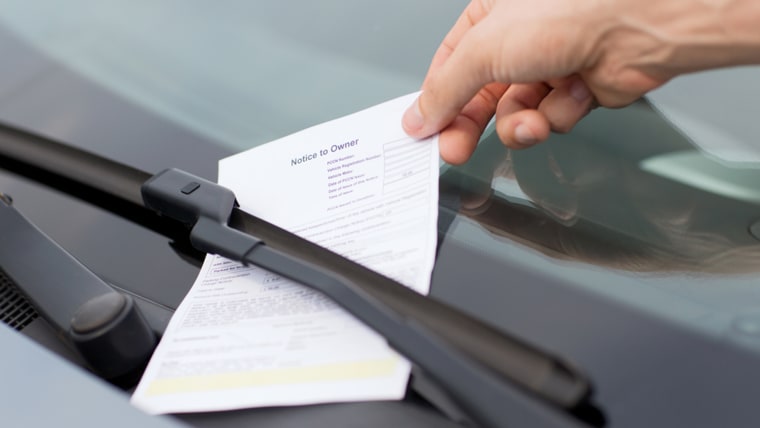 It's the second year in a row that the city parking authority has held the program, which is being expanded this year. In 2014, over 6,200 cans of food were handed to pay off more than 600 meter citations at a value of $14,500, LexPark executive director Gary Means told TODAY.com.
This year, the program is open to all parking citations, not just street meter violations, he added.
"We had heard of a couple of universities doing food for fines, but the city we patterned our idea off was Boston — they've done toys for tickets," he explained. After a discussion with their board of directors (LexPark is a "quasi-governmental organization"), Means says they chose food for fines.
Violators are asked to donate 14 to 15 ounce cans of nonperishable fruits, vegetables, proteins and peanut butter. If the can is open, damaged or out of date, it won't be accepted.
"It's wonderful to see organizations like LexPark engage with our food bank in creative ways to fight hunger and deliver hope," Marian Guinn, of God's Pantry Food Bank, told the Lexington Herald-Leader. "One expired parking meter ticket could mean two meals for hungry Fayette County families."
For now, the program is limited to the end-of-year holiday season, but Means notes, "It's not beyond reason to think we'd do something [like this] another time of year. It's making sense so far."
So Lexingtonians, start collecting those tickets! It is holiday season, after all.
This story is part of NBCU's Season of Kindness. Follow the series on Facebook, Twitter and Instagram. #ShareKindness
Follow Randee Dawn on Twitter.