Country music star John Rich's home certainly hits all the right notes!
As part of our "At Home with TODAY" series, Rich gave Jill Martin a tour of his Nashville, Tennessee, home. Nicknamed "Mt. Richmore," the beautiful estate looks like it's straight out of a musical dream.
The house is fully decked out with a concert stage, guitar-shaped swimming pool and even a bathroom with guitar toilet lids (yes, we are serious). Not only is Rich's home is a musical masterpiece, it happens to be very fitting for the 43-year-old country star!
Take a 3-D tour of his home bar here:
Use the mouse to guide your way through space and click to zoom.
Pro tip: Use your VR set or cardboard VR headset for a fully immersive experience.
Who wouldn't want to take a dip and listen to some tunes in this guitar-shaped pool? Modeled after the Gibson J-200 jumbo guitar — one of Rich's favorites — the pool is one of the coolest parts of the property. The headstock of the guitar is even a hot tub!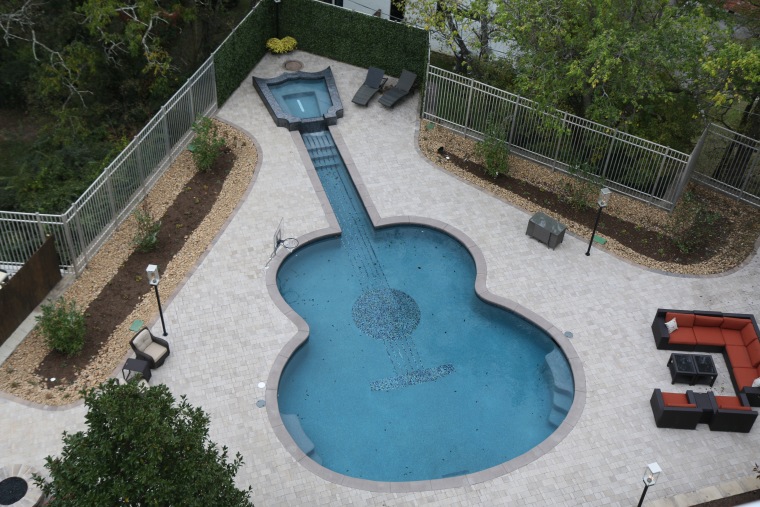 Inside, there's a fully stocked bar that's sure to be a hit with guests.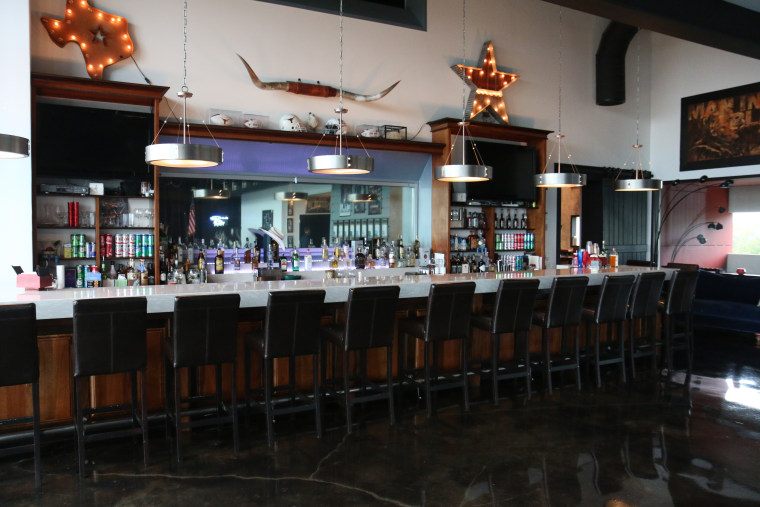 Even the bathrooms stay true to the musician's instrument of choice. Rich said when he was designing the house, he thought, "I want people to get a smile on their face no matter where they're at in this house." And he did just that: The guitar-themed toilet lids are guaranteed to strike a happy note with whoever sees them!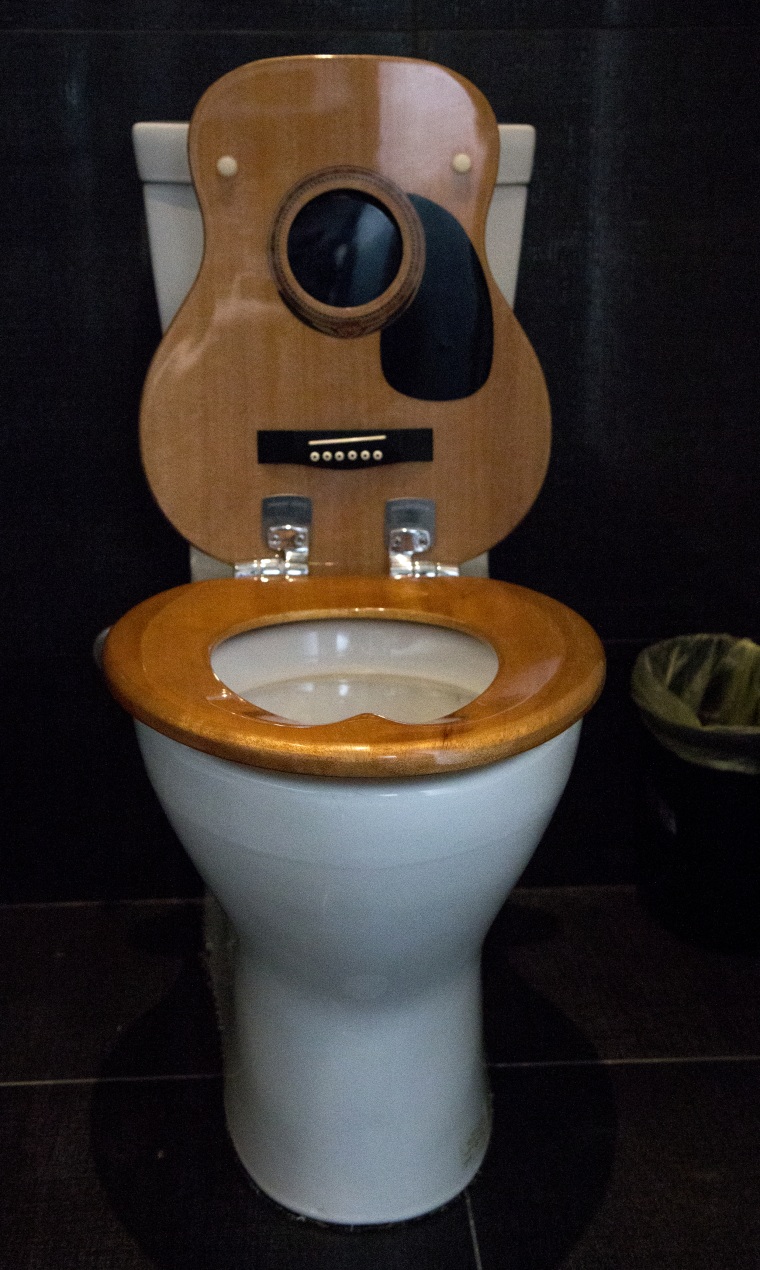 "I'll just listen for the laugh — that's how I know you saw it," Rich said.
The singer-songwriter uses that humor to put his career in perspective. "There's a lot of people that write a lot of great music and that are great singers that don't ever really achieve big success because for whatever reason, it didn't work out for them," he said. "And for me, it worked out. So I like to be able to look right back at the place that built it."
Want more? Check out Bobby Flay's outdoor oasis, Dr. Oz's basketball court basement and Katie Lee's pristine kitchen.