Bobby Flay's favorite room doesn't have any walls, ceilings or doors. That's because it's the world-renowned chef's sprawling backyard in Amagansett, New York! As part of our "At Home with TODAY" series, Flay gave us a tour of the picturesque space.
"I cook as a profession every single day of my life and I cook to relax every single day of my life," Flay told TODAY Style Squad member Jill Martin. We would imagine the relaxation is much easier to come by when you're making some delicious food surrounded by the great outdoors!
Take a 3-D tour of Bobby Flay's backyard here:
Use the mouse to guide your way through space and click on the dots for recipes, videos and more information.
Pro tip: Use your VR set or cardboard VR headset for a fully immersive experience.
Looking out over the kitchen's prep counter is the perfect view into Flay's backyard. Complete with a pool and bocce ball court, it might just be the ultimate summer getaway.
One of the coolest gadgets in his al fresco kitchen is the brick pizza oven.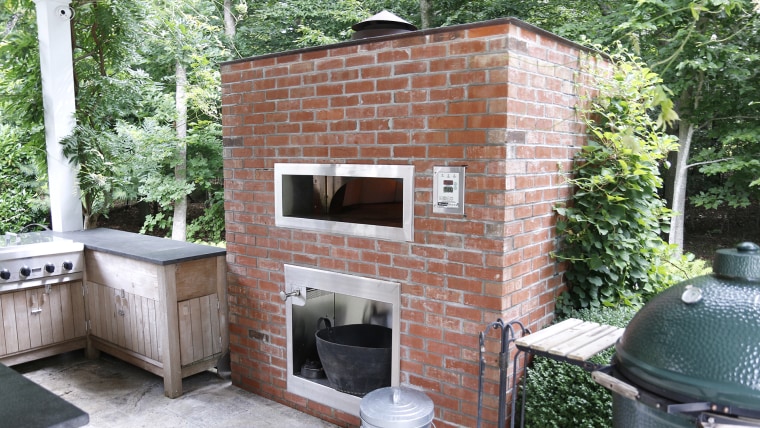 "It does take a long time to heat up," Flay said. "So, if I'm going to make pizzas, that's what we're eating that day."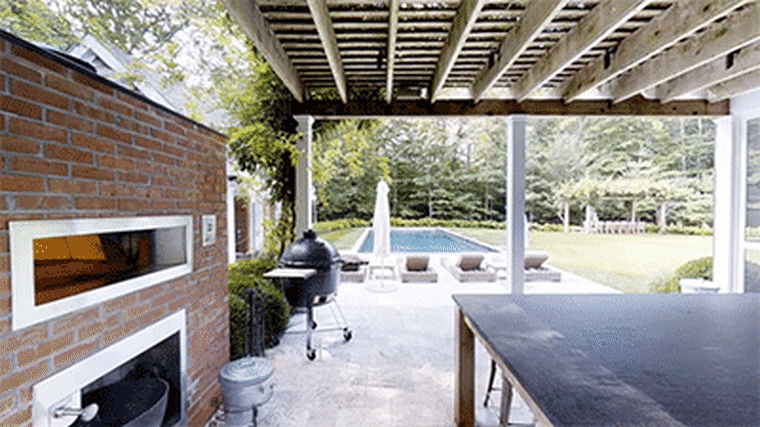 Hey, you won't hear us complaining about a day filled with pizzas made by the expert chef!
In a separate corner of the backyard sits a full dining room table shaded by a vine covered pergola.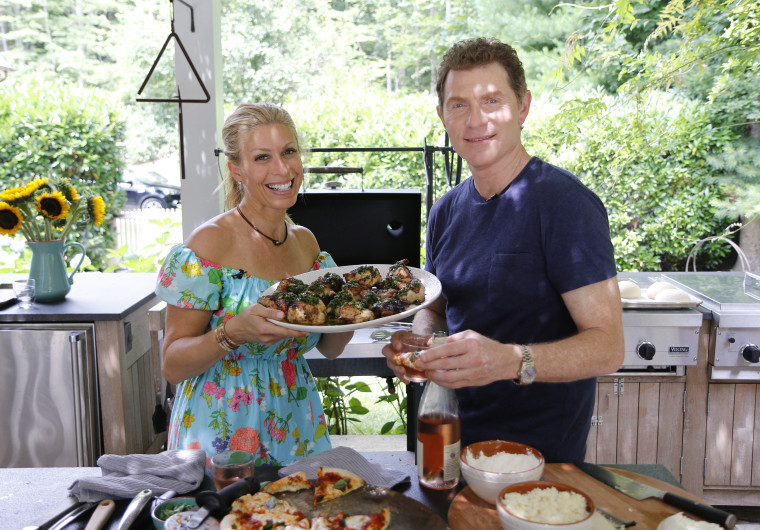 "This table is usually filled with all kinds of food and, you know, bottles of rosé," said Flay.
It really doesn't get any better than that — count us in for your next dinner party!