Katie Lee loves to cook and entertain — both on her hit Food Network show, "The Kitchen," and at home in Watermill, New York. Now, she's invited TODAY to get a tour of her personal kitchen.
Take a 3-D tour:
Use the mouse to guide your way through space and click on the circles for videos and additional details.
Pro tip: Use your VR set or cardboard VR headset for a fully immersive experience.
"The kitchen is definitely the room that gets used the most in my house," Lee told TODAY Home. But judging by the clean and organized room, you wouldn't necessarily know it. One of the first things you notice is how immaculate and white the space is — and that's by design.
"I really like keeping my kitchen counters as clear as possible, I tend to function better when there's less clutter. I like a very clean kitchen and when I'm cooking I try to clean as I go," she said.
While she love the white walls and stainless steel, Lee's favorite part of the room is the open floor plan — a reason she cites for buying the house in the first place. "It's a nice, big open kitchen that leads on to the living room, so if I have people over ... I can cook, we can talk, we can eat, drink; it's really the best part of the house."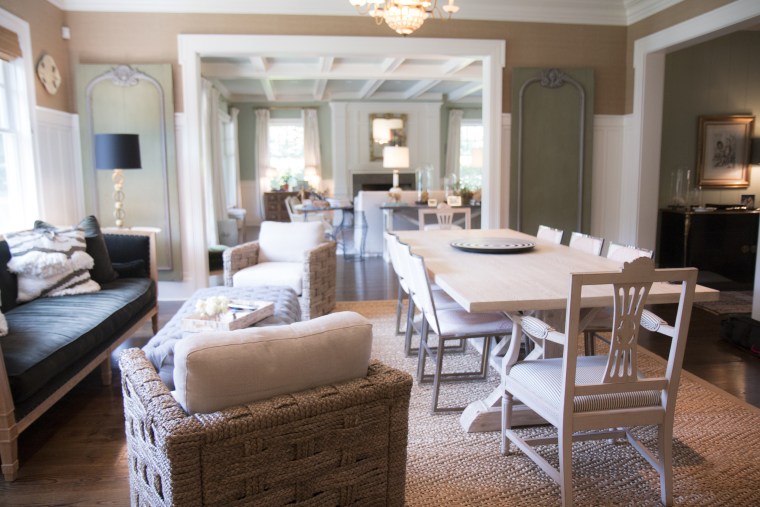 The chef, TV host and cookbook author admits that while she loves to entertain, she'd rather have fewer chefs in the kitchen.
"I prefer to cook alone, (but) people always come and hang out in the kitchen. So I try to have as much done ahead of time as possible so that I'm really just putting finishing touches on because I can't concentrate when everybody is around. I want to talk and be part of the party and then I forget to add the parsley or I let something burn."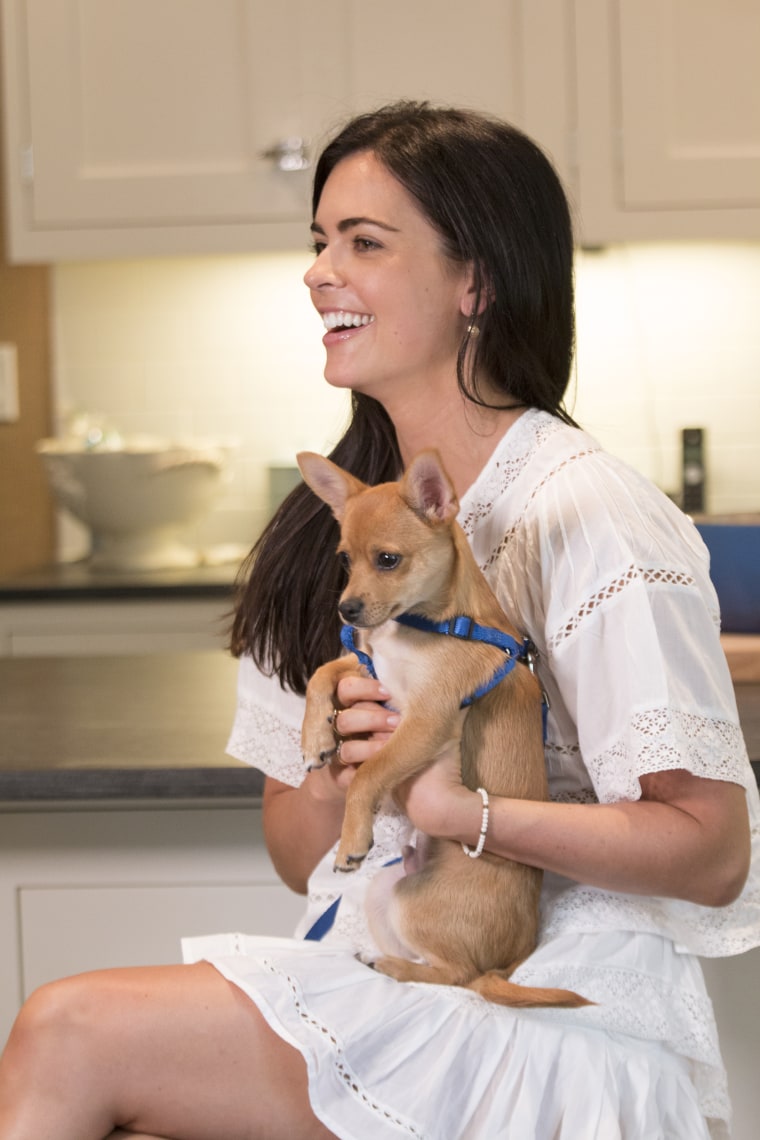 When it comes to fancy cooking gadgets, Katie says the mini-food processor is the tool she uses most. "I think kitchen real estate is very valuable so something has to perform multiple functions for me to give it space in my drawers."
Fancy gadgets aside, Katie insists a good set of basic tools is all you need to be a good cook. "Really, you need three knives: a chef's knife, a paring knife and a bread knife," she said. Then you need a couple of heavy-bottomed pots and pans, a wooden spoon, a spatula, a cutting board and some tongs, she suggests. Once you have those core tools, "then you can do just about anything!"