If you think your attic is a complete waste of space, think again!
Catherine and Bryan Williamson, who own the interior design business Mix Design Collective in Columbus, Ohio, knew that upstairs space wasn't being used to its full potential. That's why they decided to put their designing skills to the test.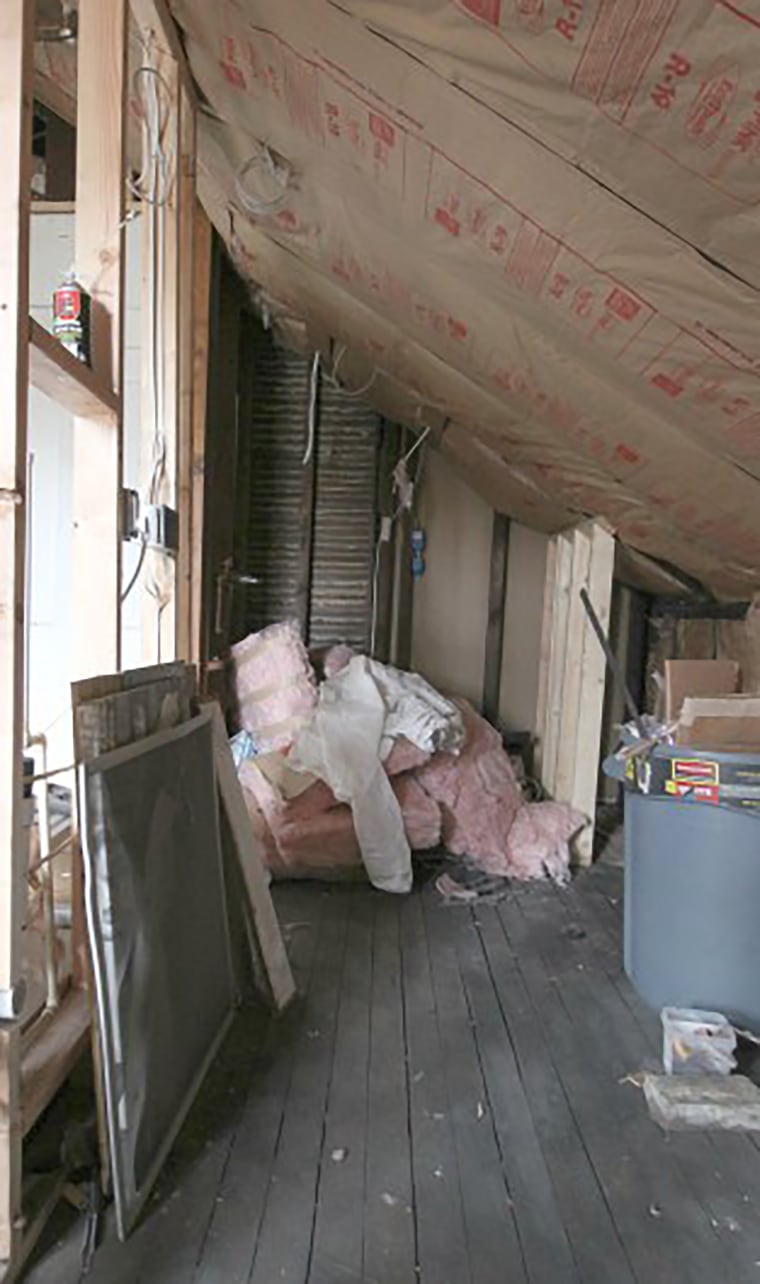 "I think creating a functional layout was the most challenging part," Catherine Williamson told TODAY Home. "We tried to be as intentional as we could while making it feel as large and functional as possible."
The couple was able to transform the 180-square-foot space into a full bedroom and bathroom; even though the entire space was once just an outdated bathroom.
"The new bathroom section was previously unused storage space," said Williamson. "We shifted the bathroom over into that storage space and made the old bathroom into a new bedroom."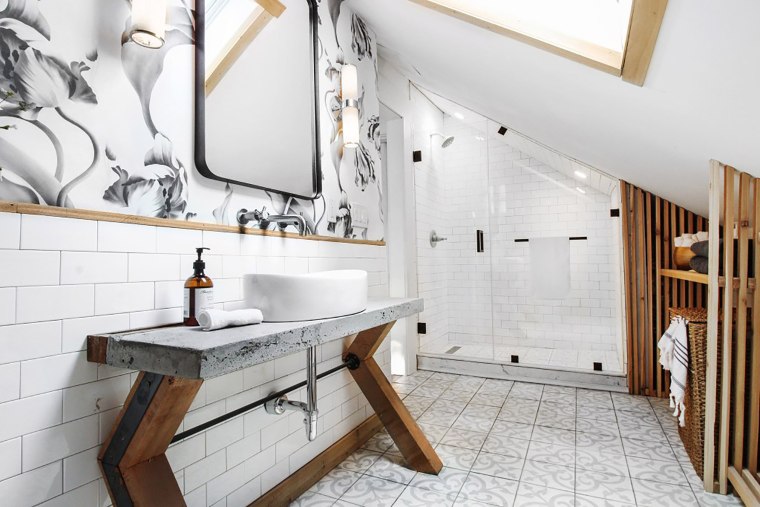 Williamson says that she and her husband gutted the entire area — a renovation that would have been very expensive if they hadn't used their DIY skills for the plumbing, electrical and construction work.
Even with all the DIY projects, they managed to complete the entire renovation in a little more than three months with a final budget under $5,000. Williamson said Bryan even created a custom vanity to fit perfectly in the narrow space.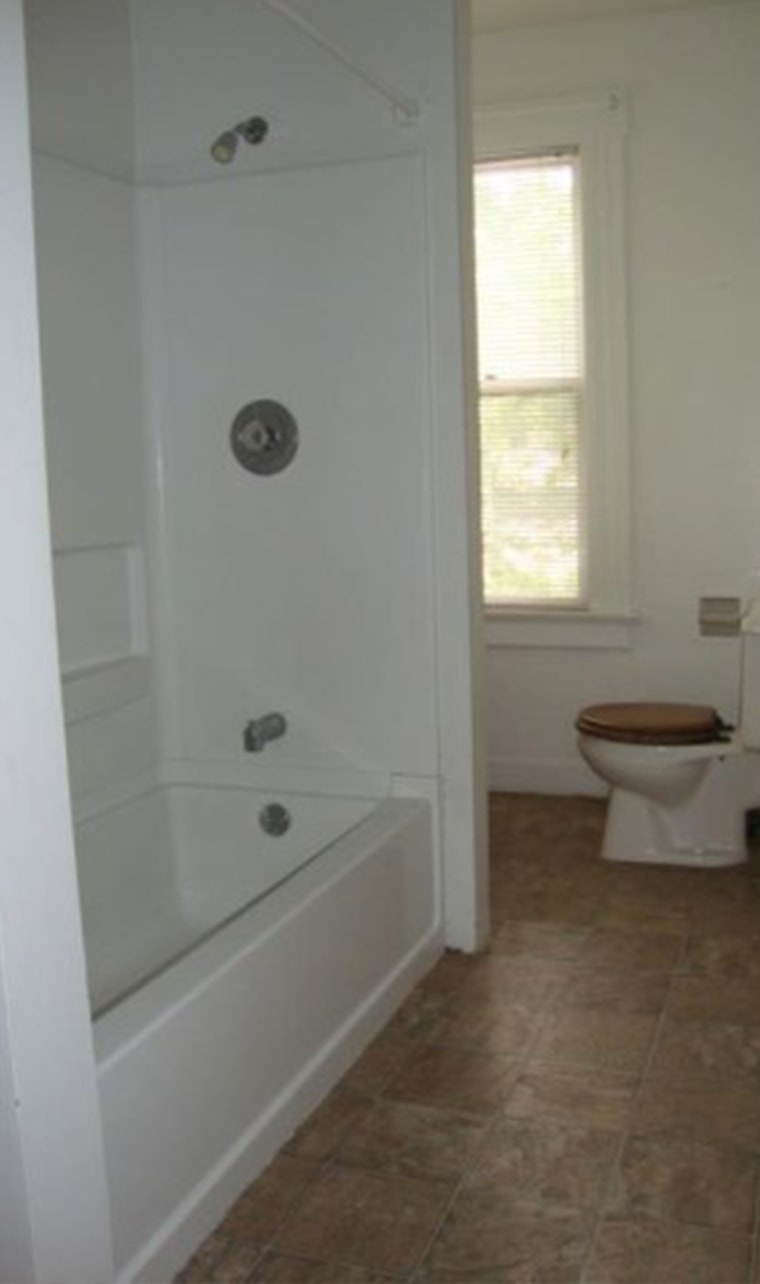 "We needed something that was really narrow because with the slope you kind of have a small walkway before the ceiling gets too narrow," said Williamson. "So he made (the vanity) look really cool so you don't notice that it gets narrow."
In addition to smaller furniture, the couple used other tricks to make the space look larger.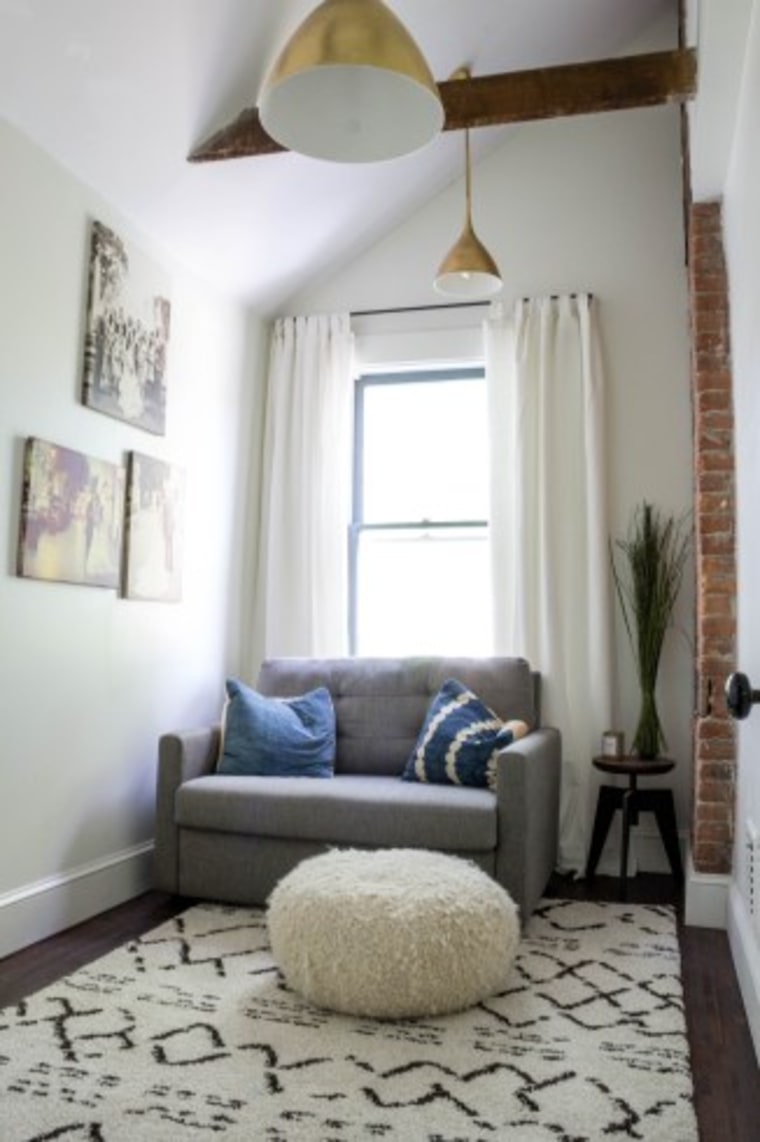 "The skylight is probably the thing that made the biggest difference in the whole bathroom," said Williamson. "It sits on the roof so it kind of gives you a little more ceiling height."
Of course, Williamson made sure the decor of the space accentuated the new layout perfectly.
"It feels really cozy and interesting," said Williamson.