Chelsey Brown moved into her 450-square-foot apartment in September — but from the looks of it, you'd think she's been there for years.
In fact, it only took her 48 hours to transform her bland studio in New York City into a cozy, luxurious home. Brown, a 25-year-old blogger and digital editor at Dr. Oz, even managed to do the transformation without any renovations. So, where did she start?
"The first thing I did was put up the (removable) wallpaper," Brown told TODAY Home. "I went to the apartment the day before the move to set up the wallpaper because I knew when we were moving everything in the apartment, I would want the furniture placed where it was meant to go."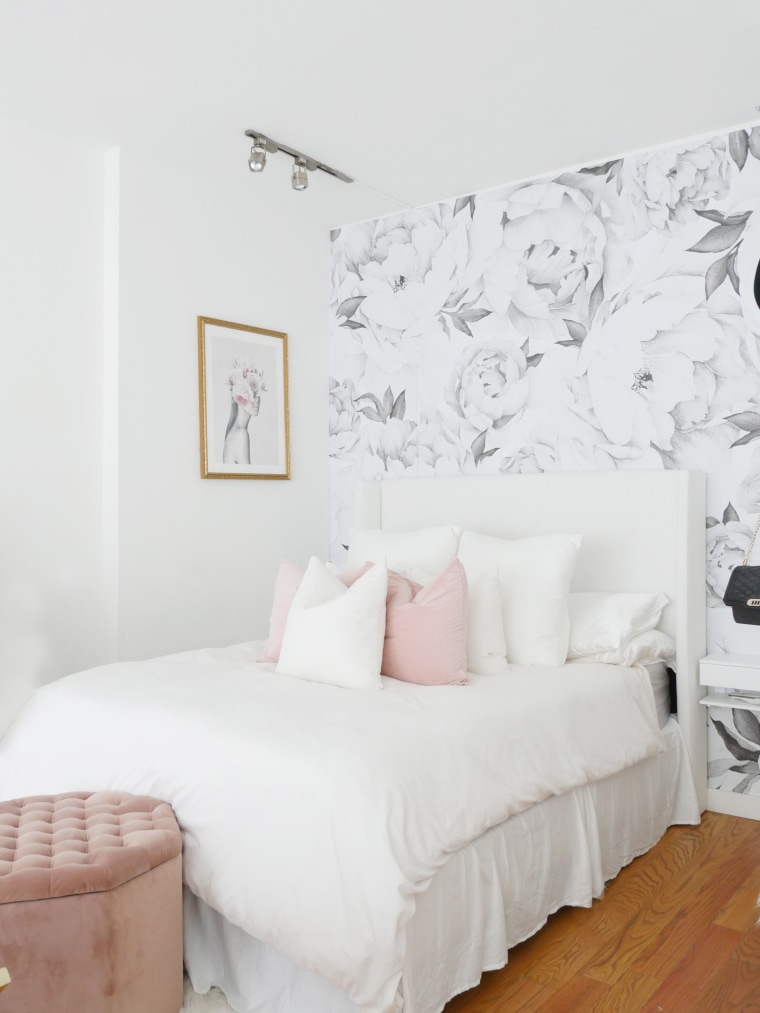 After the wallpaper was up, Brown knew where everything else was meant to go thanks to meticulous planning — she had measured the space and created her own floor plan before moving in.
"I created a floor plan based on the furniture I was bringing and based on the furniture I wanted to buy," said Brown. "Mostly to make sure that the furniture I wanted to buy would fit in the space."
And while Brown says she already owned "about half" of the furniture already, she spent about $2,300 to buy additional pieces. Her top priority was carving out very distinct spaces for living and sleeping — a trick that makes the space feel larger.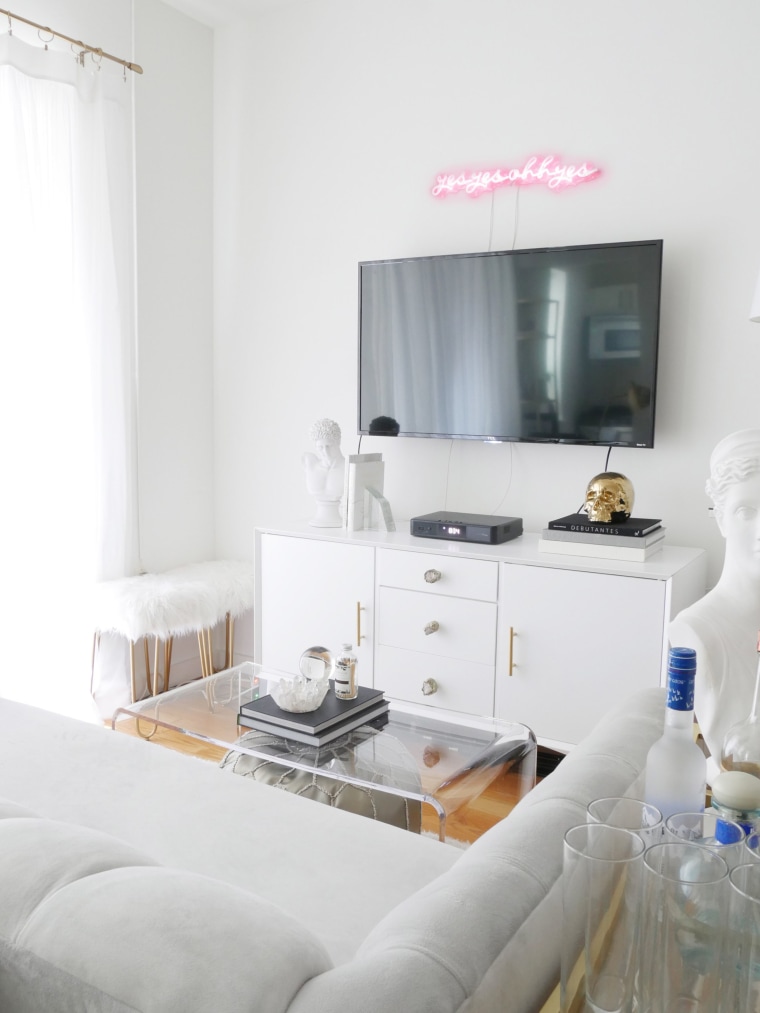 "I love the living area and I love my sofa," said Brown. "It's so cozy and it's nice to be able to come home from a long day of work and just be able to relax on my couch and watch TV in that little area that's set up as a living room."
Brown hopes to inspire fellow renters to turn their small spaces into functional, beautiful homes.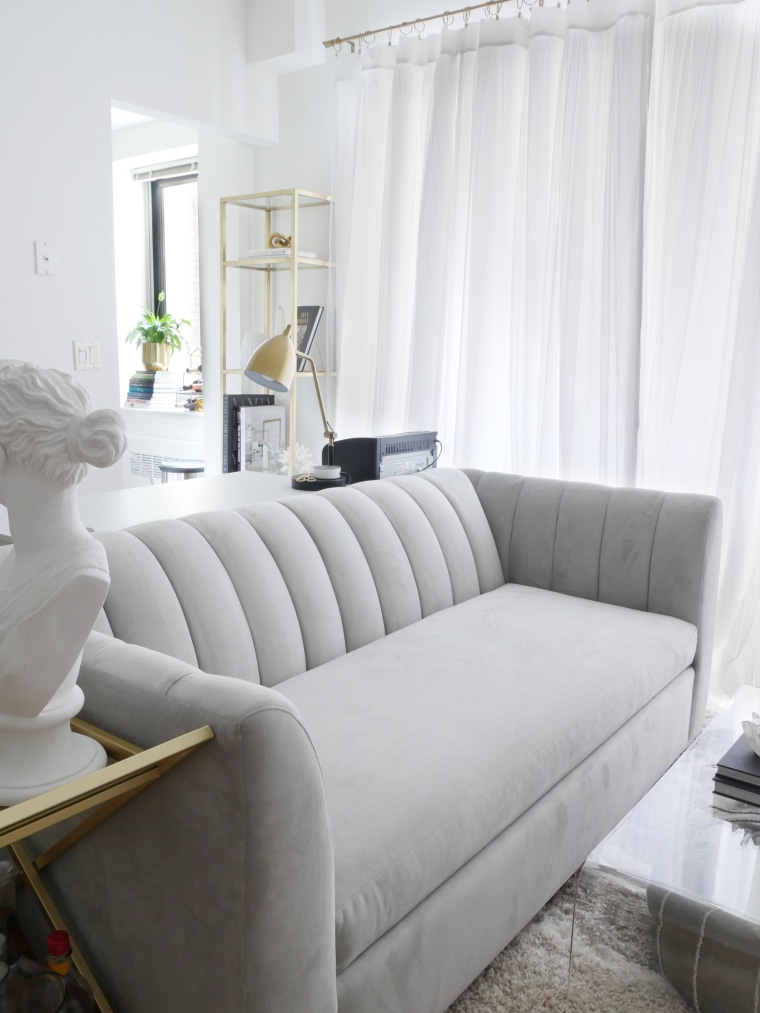 "Even if you don't own your place, it's still your home," said Brown. "The space around you can impact your mood."