This bedroom makeover is an absolute dream!
Jewel Marlowe, whose husband is in the Air Force, moved with her family to 13 different cities before purchasing this house in northern Virginia. Her top priority was to make it feel like home; that's why her first project was revamping her tween daughter's bedroom.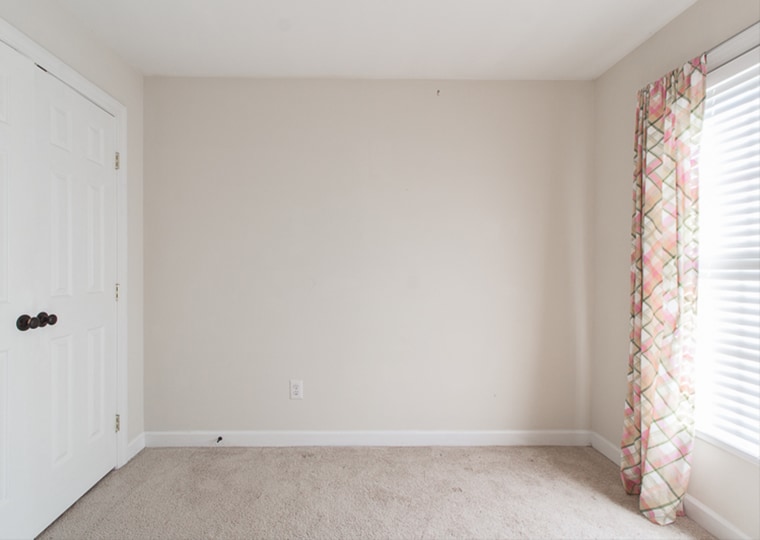 "I opted for light and airy vertical stripes," Marlowe told TODAY Home. But instead of using traditional wallpaper, she opted for Tempaper removable mini stripes to give her "complete DIY control."
Being able to place each stripe herself and create the pattern was a big draw for Marlowe, who wanted to create her own unique design. Marlowe also wanted the stripes to be easily removable so that her family can be prepared for their next move.
"They were easy to use and I'm excited to have the option to remove them quickly when we move in two years," Marlowe said.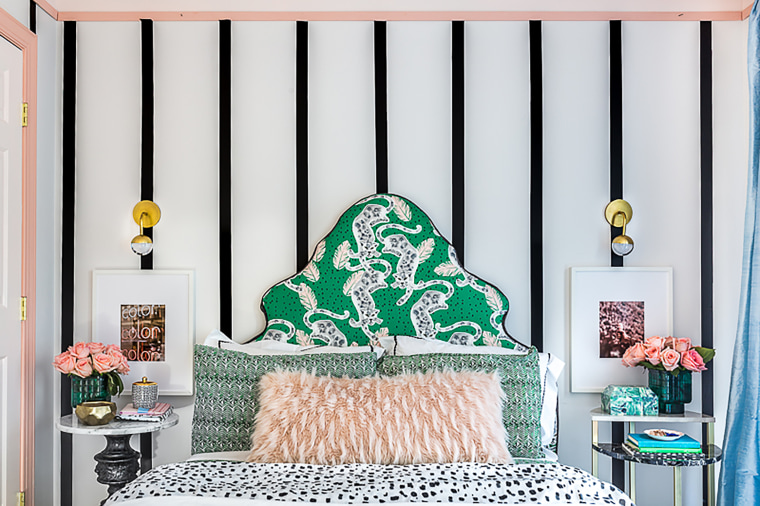 That wasn't the only DIY project for the room — Marlowe also completely refurbished the headboard with a customized fabric.
"Spoonflower.com is a site that allows graphic design artists to upload their patterns," she said. "I found this design by Ester Fallon Lau and fell in love. The trick was that I wanted it in a larger scale. As I have done several times in the past, I contacted the artist and he happily adjusted the scale to my exact request."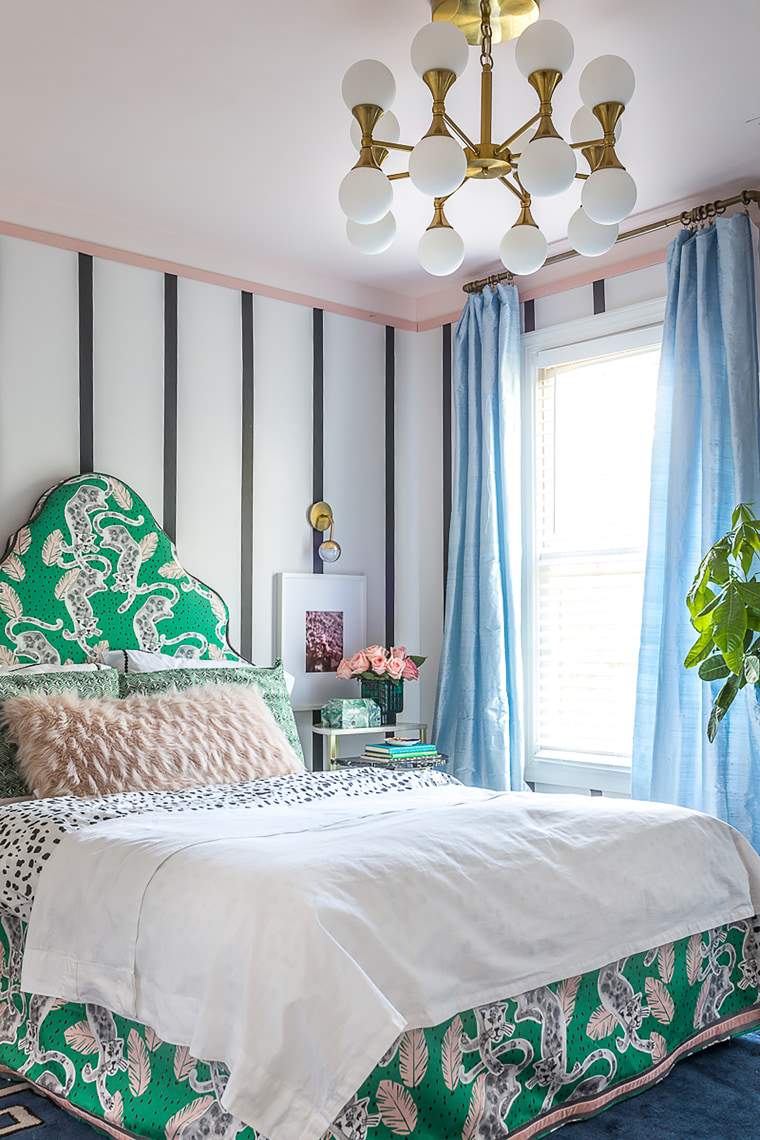 While Marlowe and her middle-school-aged daughter love the outcome of the space, they differ when it comes to their favorite feature of the space.
"My daughter had a hard time choosing a favorite aspect, but in the end, (she) decided that it's the Lamps Plus chandelier," Marlowe said, noting that it was a big upgrdae from a dated ceiling fan in her previous bedroom.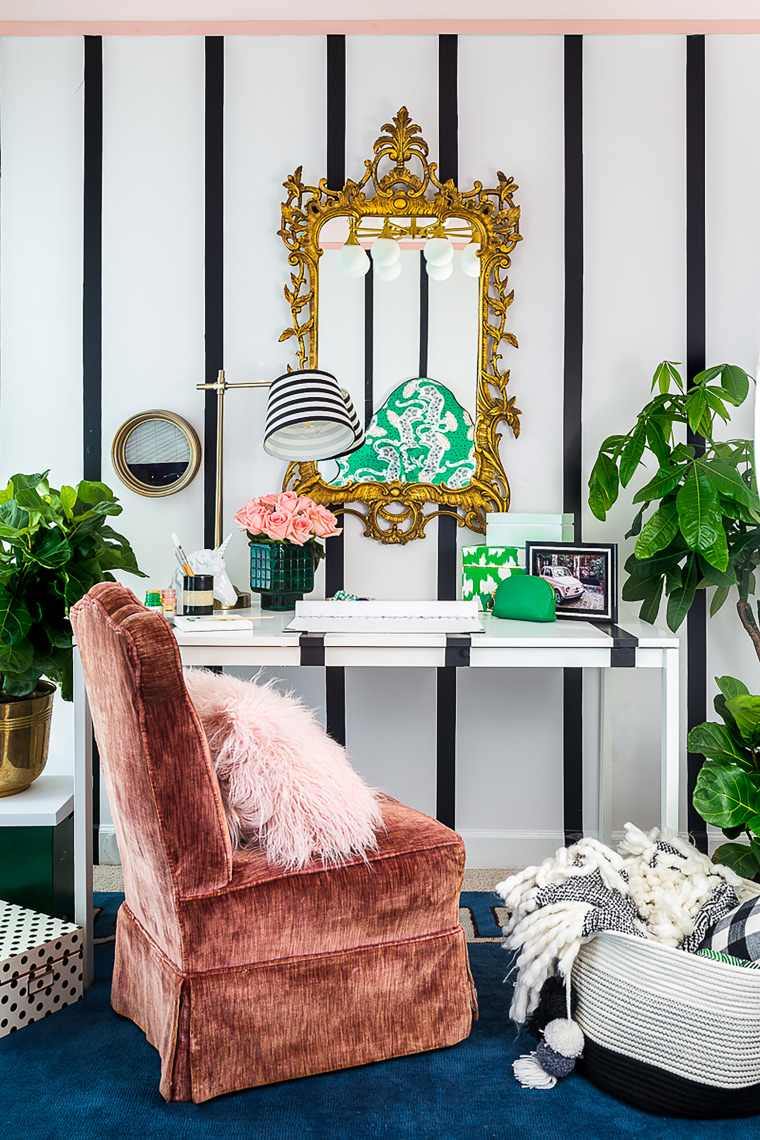 "It's also challenging for me to chose a favorite part," said Marlowe. "But I have to say that the pairing of the Tempaper striped wall with the custom bed and bedding make this room so unique."