In early 2007, Ashley Hallford, now 35, felt a bump on her neck. Her doctors thought it was an infection that would shrink with antibiotics.
The weird thing was, the lump kept coming back.
Hallford's doctor referred her to a radiologist who determined that it was likely a stone — similar to a kidney stone — in her salivary gland. At the time, the Hiram, Georgia resident was pregnant with her first child, so her doctors decided they'd remove the stone after she delivered the baby.
Yet in November 2007, the lump on her neck grew — and this time it became hard and painful.
Listening to her gut
"What I could see was the size of a golf ball, on the front of my neck, right under my jawbone," Hallford told TODAY. Growing more concerned and worried that it might be cancer, she went back to her ear, nose and throat specialist and requested a biopsy.
It was November 12, 2007 — a day she'll never forget. Her doctor performed a fine-needle biopsy and discovered it was cancer.
Four days later, Hallford was induced at 33 weeks, and delivered a healthy baby boy named Harley.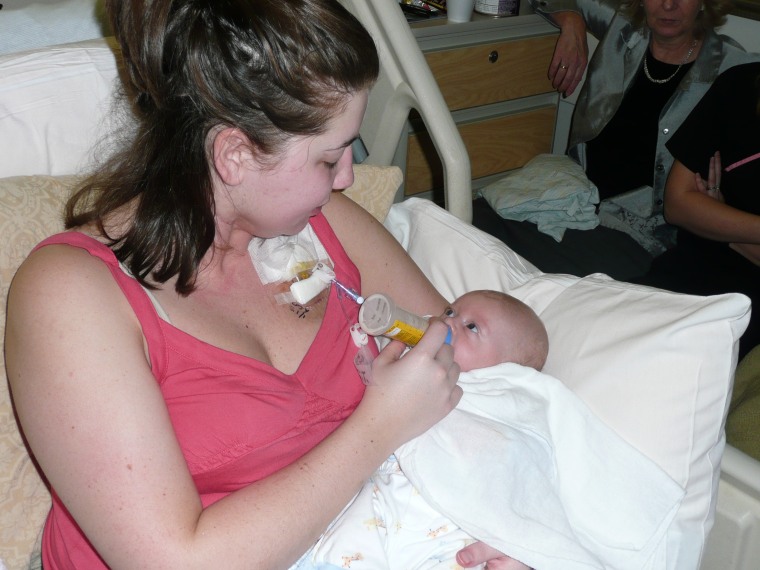 RELATED: Fitness blogger shows what cancer really looks like on Instagram
Shortly after his birth, surgeons removed a softball-sized tumor that had grown in a "finger-like" pattern around Hallford's jaw bone and muscle. They removed a portion of her jaw muscle and severed a facial nerve.
In the five weeks following her surgery, doctors still didn't know what kind of cancer she had.
"We could not determine the origin of her tumor," said Dr. Debra Miller of Southeastern Medical Oncology Center, Jacksonville, North Carolina, who was her oncologist at the time. "We consulted with other doctors all over the country, but couldn't figure out what it was."
During that time, Hallford began to experience really bad headaches and double vision. A neurologist scheduled an MRI and the results confirmed a brain tumor.
"It was a really scary time," Hallford said. "It was about two weeks after Christmas, and everyone else was so happy."
A follow-up, full-body MRI showed the cancer had spread to her lungs and liver.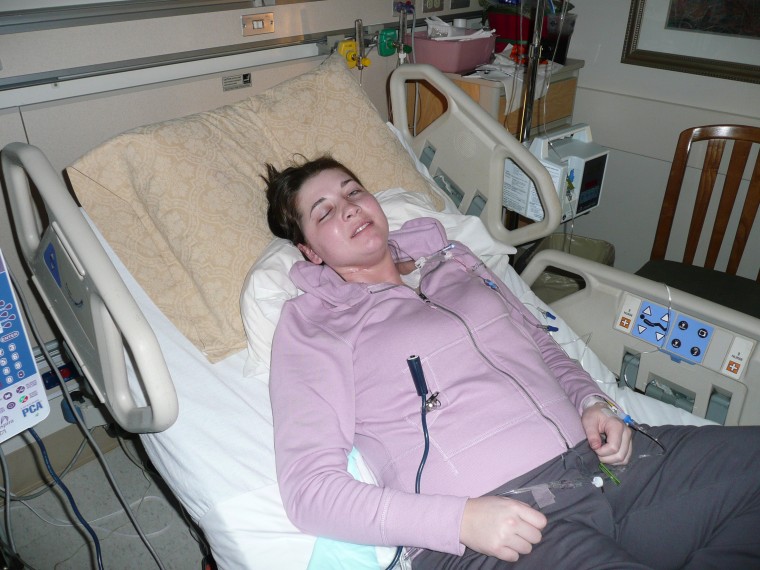 See more: Woman who fought ovarian cancer urges others to spread awareness in viral post
See more: New immunotherapy saved this mom's life: 'I never gave up hope'
"At that point, they decided to stop trying to figure out what it was, and just start treating it," Hallford said. She started chemotherapy and radiation in January 2008. A month later, the tumors were still growing, and doctors decided to try another form of chemo.
"After a recurrence, the chances of her body responding to treatment were slim," said Miller, who had diagnosed Hallford's cancer as stage 4.
"That's when they asked me to start taking pictures, videos and writing a journal for my son," Hallford said, noting just how difficult those tasks were at that time. "My handwriting was terrible and I could barely see."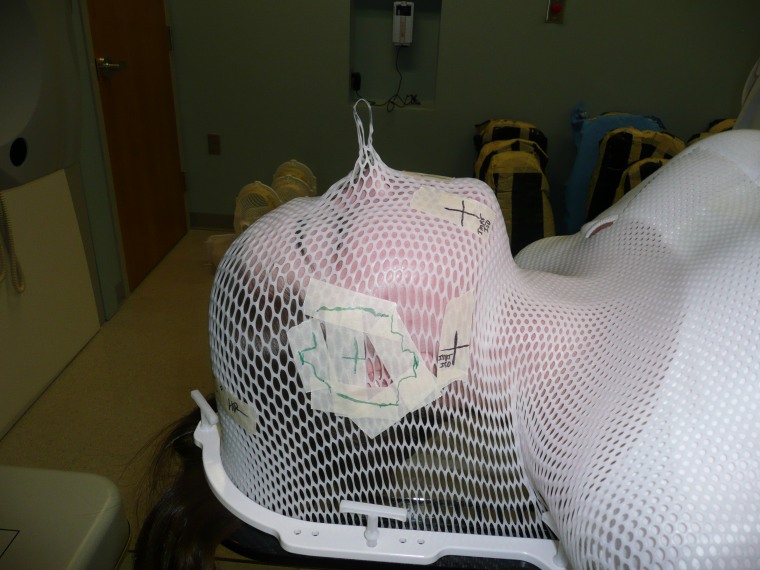 RELATED: How HGTV star Tarek El Moussa's cancer, spotted by a fan, changed his life
The brain tumor caused her to lose vision in her right eye — her lid closed and she couldn't open it.
"I can remember begging God to let me die," Hallford recounted.
Hallford's mother and mother-in-law were staying with the family to help take care of baby Harley. Hallford's husband, David, was working around the clock as a firefighter.
The family's church and community rallied around them: delivering meals four or five nights a week, and church-goers started fasting and praying for her.
Finally, good news...
In July 2008, the results from a round of scans shocked everyone.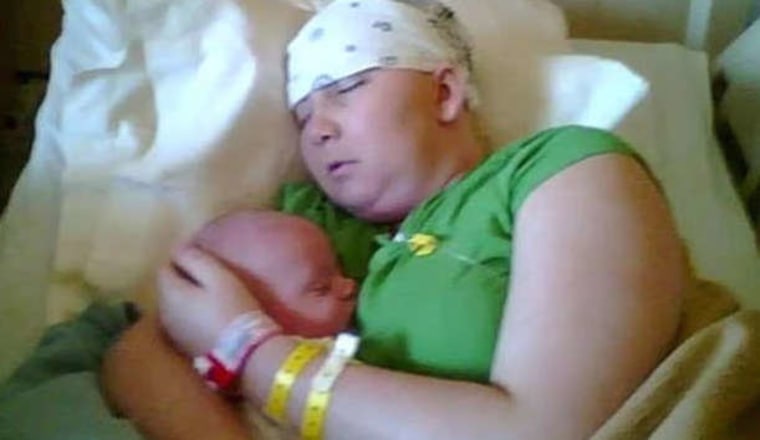 "My oncologist said, 'I'm just going to read what the report says: The radiologist reports that there's no evidence of disease present,'" Hallford said. "She told me that it meant the cancer was in remission."
"I was crying. I had hoped it would be positive news, but it was nothing short of miraculous," said Hallford.
"I was completely overwhelmed," oncologist Miller told TODAY, remembering that day in her office. "I was ecstatic... Even now, it does seem to be miraculous. I think many factors, including prayers, played a role in her recovery."
Hallford continued treatment for six more months, undergoing scans every four to six weeks.
In spring 2009, she finished treatment. After not being able to breathe very well due to tumors that had spread to her lungs, she was finally able to walk again. Eventually, her right eye re-opened.
Today, she still deals with peripheral double vision, but she can see. Every six months Hallford undergoes surgery to have her esophagus stretched — since following the throat surgeries, her throat is small and narrow. She also deals with chronic headaches and sharp, shooting pain in her eye.
RELATED: Mom featured in TODAY segment dies after breast cancer battle
Life after cancer
But in 2010, something astonishing happened.
Hallford and her husband wanted another child, but the chemotherapy had thrown her into full-blown menopause. A fertility specialist couldn't help. Doctors eventually recommended a surrogate.
"So we decided to stop [trying]," she said.
That following week, ahead of her esophageal surgery, tests indicated that she was pregnant. They repeated the labs and confirmed the results.
"I was excited and at the same time really scared," Hallford said. Since the cancer initially started when she was pregnant, her doctors were nervous that it could have been hormonal.
But throughout her pregnancy, she remained in remission. In October 2012, she gave birth to a daughter, Grace.
"The day I delivered all of my doctors breathed a sigh of relief," she said.
One last surprise
In May 2016, Hallford was preparing for a now routine brain MRI, which requires a pregnancy test. Surprisingly, it came back positive.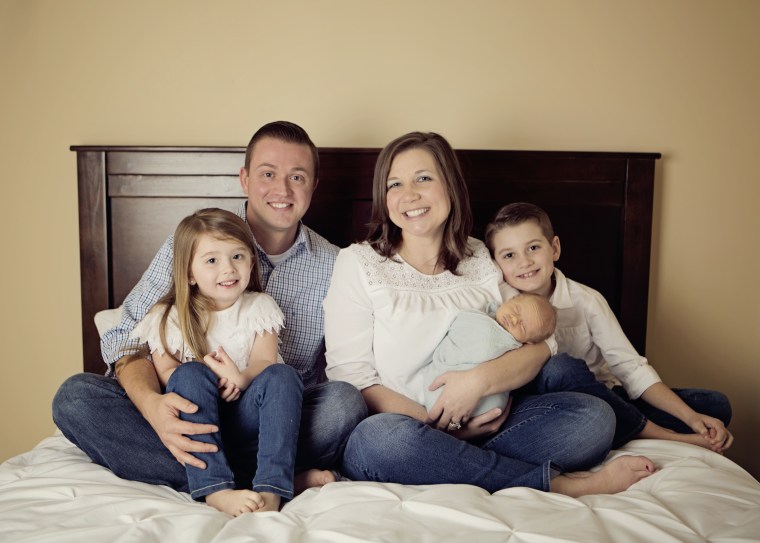 After a normal pregnancy, on January 20 she delivered their third child, a boy named Eli.
"It doesn't seem real," Hallford said, reflecting on the turmoil and joy of the past nine years.
Hallford credits her faith, the amazing support from her doctors, friends and community in her recovery.
Her advice for anyone suffering right now: "You have to remain positive," she said.
"Doctors gave me a few weeks to live. Don't give up. I didn't lose hope. Don't ever quit fighting," Hallford said.
When she looks at her family, all of whom are "happy and healthy," she feels grateful.
"It just makes you appreciate every day. Every breath you breathe in and blow out is truly a blessing, because you never know when it's gonna be your last. And so to have been through that and come out on the other side, it makes you appreciate life," she said.
But Hallford is still dealing with the after-effects of chemo and radiation.
"There's still really bad days. I think that it's taught me so much about life, and it truly changed who I was as a person. It's just the hand I was dealt. And I'm okay with that," she said.
This story was originally published on April 12, 2017.