The maker of Wish-Bone House Italian Salad Dressing is recalling 7,768 cases of the 15-ounce bottles due to potential life-threatening allergens not being properly labeled.
Pinnacle Foods Inc. issued the recall after learning from a customer that the labels on the bottles did not indicate that the product contains milk and egg, according to the Food and Drug Administration.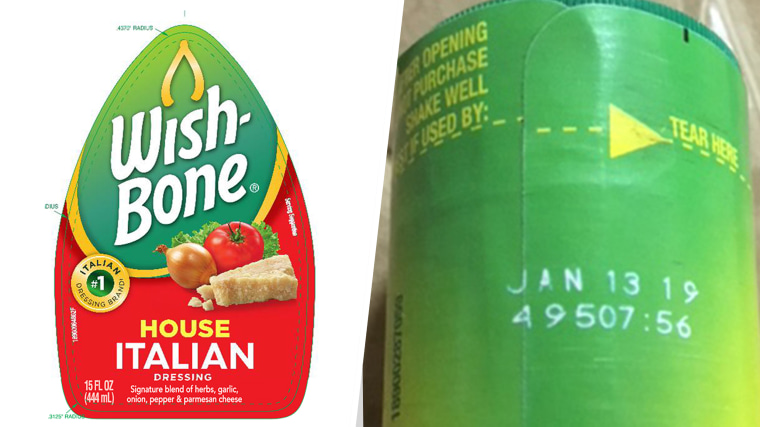 People with severe allergies to either one could be at risk of a serious allergic reaction if they use the salad dressing without knowing it contains milk and egg.
The product is safe to eat for those without allergies to milk or eggs, and no illnesses have been reported.
The mislabeled bottles were produced on March 19 and distributed nationwide. The bottles subject to the recall contain the date of Jan. 13, 2019, on the wrapper that reads "Best if Used By" on the neck of the bottle.
Distributors who may have received affected bottles have been notified, and any recalled bottle can be returned to the place it was purchased for a full refund.
A similar recall was issued in May for Golden Flake, Good Health, Utz and Weis brand tortilla chips for a potential contamination of a milk allergen that was not listed in the ingredients' labels on the bags.
Follow TODAY.com writer Scott Stump on Twitter.