With every extended kiss we may be transferring as many as 80 million bacteria, scientists say.
Eeewww. That knowledge certainly saps some of smooching's appeal, though to be fair these mostly aren't the kinds of bacteria that make you sick. They mainly just hang out in your mouth taking up space.
Also, the results only apply to French, or tongue, kissing. The modest buss on the lips may not be as efficient at transferring microbes.
"Intimate kissing involving full tongue contact and saliva exchange appears to be a courtship behavior unique to humans and is common in over 90 percent of known cultures," the lead author of the study, Remco Kort, said in a statement. He's a microbiologist and principal scientist at TNO Microbiology and Systems Biology and a professor of microbial genomics at Amsterdam's VU University.
For the most part, unless you have a lot of cavities, the bacteria hanging around in your mouth aren't doing much of anything, said Dr. Wenyuan Shi, a professor of microbiology at the University of California, Los Angeles, School of Medicine and a professor and chairman of the department of oral biology at the UCLA School of Dentistry who is unaffiliated with the new study.
In fact, all those loafing bacteria may help by taking up so much space that pathogenic bacteria have a hard time moving in, Shi said.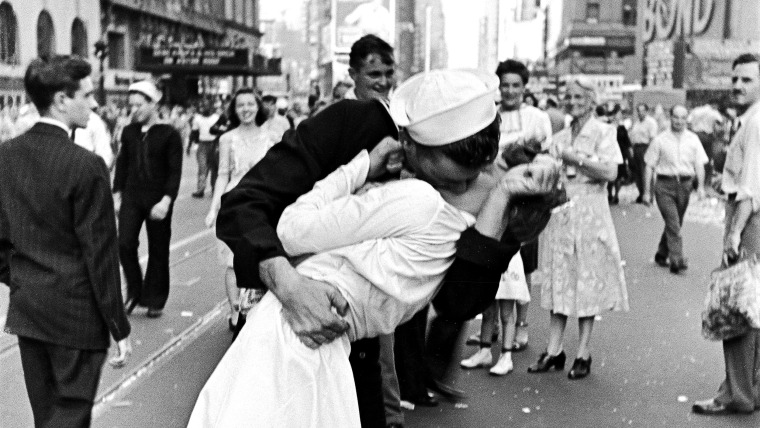 To learn more about how partners pass bacteria and other microorganisms back and forth, researchers rounded up 21 couples who were willing to canoodle for science, according to a new report published Sunday in the journal Microbiome.

"We know that we obtain microbes that stay with us — many throughout our lives — in the first three years of life, but what's happening later on?" Kort said. "Kissing is an example of an exposure to a very large amount of bacteria. I wanted to do an experiment where I could monitor the exchange and see to what extent we are able to colonize our partners."
The couples were asked to fill out questionnaires that included such items as how often partners kissed. Interestingly there was a big disparity between how often men and women reported kissing — but that's a whole 'nother topic. (For the curious, most of the men reported kissing about twice as often as their partners did.)
As it turns out, couples who reported they kissed frequently had more similar colonies of microorganisms in their saliva compared to those who rarely shared a peck.
The researchers used an ingenious method for measuring bacteria transfer: They had one partner consume a probiotic yogurt drink that contained specific varieties of bacteria. Later on the couple was asked to perform a passionate and long kiss after which the researchers swabbed the insides of each party's mouth.
While the thought of passing bacteria back and forth may sound icky, there is perhaps something a little romantic about the idea that we become more like our mate — at least in terms of mouth microbiology — the more we kiss. 
And if that isn't enough to send you off cooing and canoodling with a loved one, consider the possibility that the sharing of microbes may make you healthier, said Dr. Alison Morris, an associate professor of medicine at the University of Pittsburgh Medical Center who is unaffiliated with the new study.
"Bacteria help regulate a lot of body processes," Morris said. "They also help shape the immune system. And exposure to someone else's bacteria could help your immunity. So this study should make you want to kiss more."