After hearing about her brother-in-law competing in Spartan and Tough Mudder races, Arleen Crespo hoped to join one, too. But weighing 230 pounds at 5 feet 5 inches tall, the grueling race seemed impossible to her.
"Doing anything physical was exhausting," she told TODAY.
Crespo, 33, wasn't always overweight. After high school, she turned to food for comfort and slowly became heavier. She wasn't even sure how much she weighed.
"I never wanted to step on a scale," she said.
After taking a hard look at herself in the mirror, Crespo knew she had to change. She also hoped that by losing weight she could compete in races. She joined a gym, the Edge Fitness Clubs, in Meriden, Connecticut, where she met a trainer, who helped her create an exercise regimen and healthy eating habits.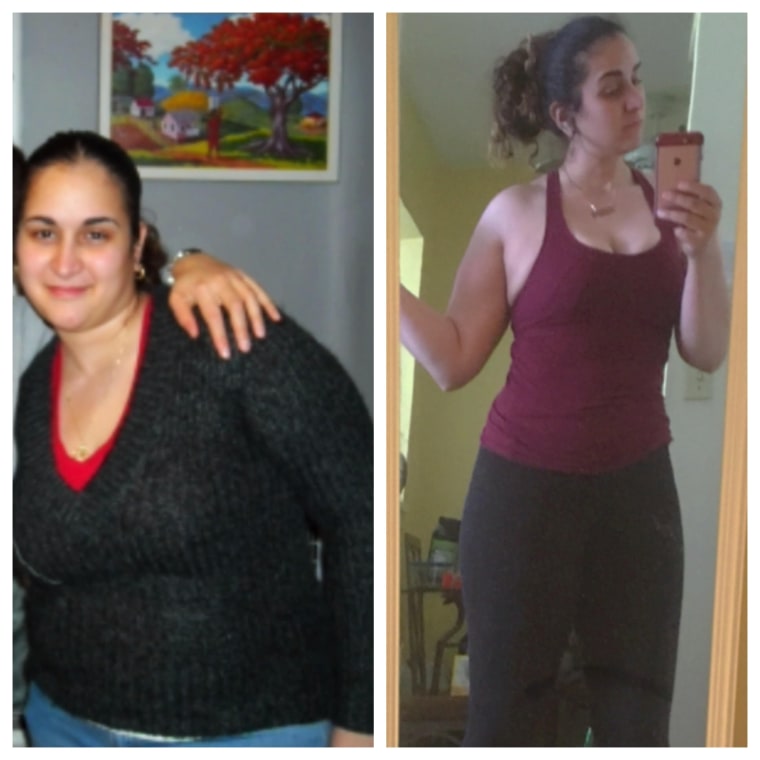 While the gym membership helped her drop 90 pounds in a year, it's also where she met three other women, who inspired and motivated her — and gave her the confidence she needed to complete a Tough Mudder.
The foursome, who lost a combined 422 pounds while working out together, ran as a team in 2016 at the Tough Mudder New England at Mount Snow in West Dover, Vermont.
"We were all on the same track of life," said Amy-Jo Reid, 36, a member of the group with Quasheena Young, 37, and Brooke Steneck, 24.
In 2014, Reid learned she was likely going to become pre-diabetic and have a fatty liver if she didn't make a change. So she joined the same gym and worked with a trainer in addition to taking Zumba and boot camp classes. In a year, she lost 104 pounds.
"I actually didn't know the women before I met them at one of the group classes," Reid said.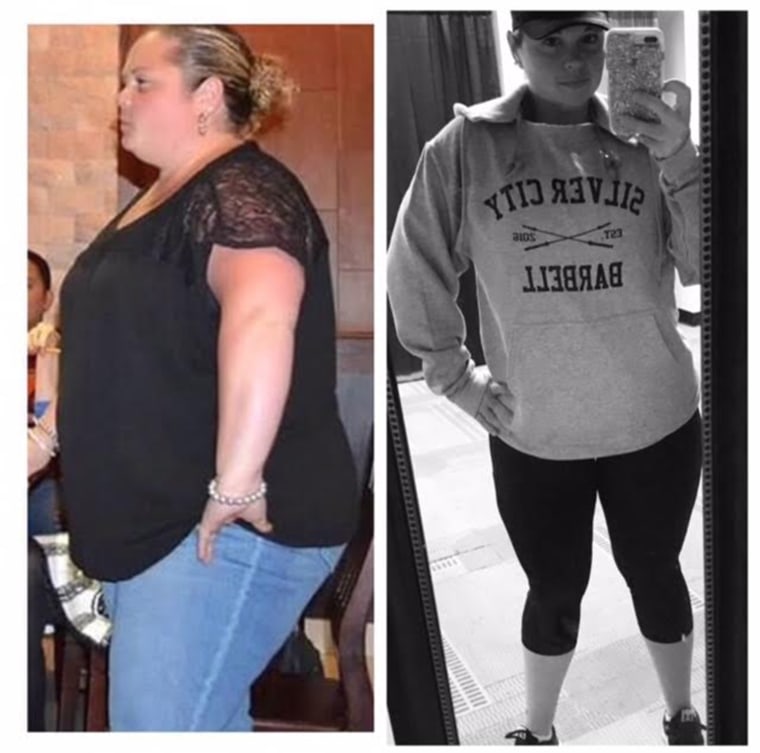 After meeting in 2014, they realized how determined they were to lose weight and started encouraging one another. They share healthy recipes, and someone calls Steneck every morning to wake her for the gym —they know she sleeps through her alarm.
"If someone is having a hard time, we give words of encouragement," Reid said.
Throughout their friendship, Crespo often mentioned wanting to do a Tough Mudder race.
"I didn't research it. I said, 'How much is it? Let's do it,'" said Young.
But when Young realized how intense it was, she worried. Even though she had lost 108 pounds, she wasn't sure if she could complete the race. But her friends keep her motivated.
"It's a sisterhood," she said. "One of the best things that came from joining the gym … is we have each other."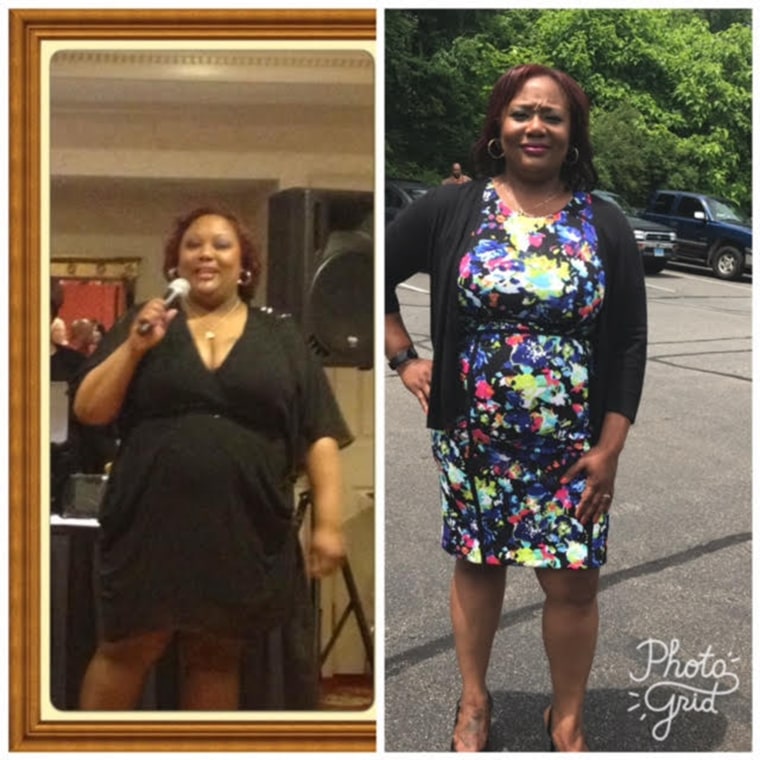 Steneck — who has lost about 70 pounds — really needed the support in the Tough Mudder. In mile three, she injured her shoulder and thought it was dislocated.
"I immediately started crying," she said. But she visited the medical tent and returned to the race at the end.
"I missed a large chunk of the race," she said. "They looked like they were hurting a little bit … I pushed everyone."
This year Steneck and Reid completed another Tough Mudder. For personal reasons Crespo and Young couldn't. But they continue inspiring one another and shared this advice to others hoping to lose weight:
1. Keep records.
When Reid started tracking how much lean protein, veggies and fruit she ate, she shed pounds. Then she hit a plateau after losing 60 pounds. Being able to look at her diet helped her modify it to lose again.
"I always thought it was just the calories you eat," she said. "But it's getting the right percentage of protein (fat and carbs)."
2. Don't let your mind play tricks on you.
When Crespo started losing weight, she sometimes felt like it was too hard. But that was her brain, not her body, talking.
"Your mind holds back a lot of what your body can do," she said.
Young agrees.
"You tell your mind what to do and your body is going to follow," she said.
3. You're worth it.
Going to the gym five or six days a week felt selfish, but when Young's health improved, she realized the investment was important.
"Being overweight, I didn't care about my worth," said Young. "You have to know, 'I am worth it. I am worth going to the gym five days a week.'"
4. Respect your body.
It feels hard to take time off when you're injured, but Steneck learned she needed to care for her body.
"Respect your body, fuel it, rest it. Take the time off if you need to take the time off. Just because you didn't get a work out in, doesn't mean you fail," she said.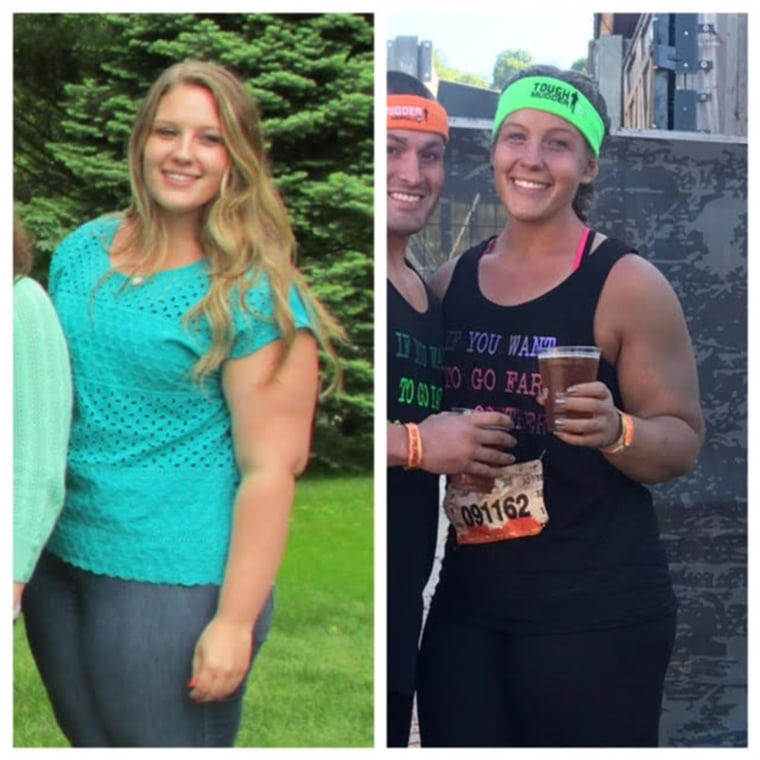 5. Have support.
One day, Young was doing box jumps with Crespo and simply thought she couldn't do another one. But Crespo cheered her on and Young finished them. When they raced, Crespo and Young felt uncomfortable with the water, but Reid encouraged them.
"I wouldn't have been able to do this without my girls by my side," Crespo said.
For more inspirational stories, check out our My Weight-Loss Journey page.