Val Kilmer used his recent Reddit AMA session to open up about a battle with cancer.
During the online Ask Me Anything session with fans, the actor revealed that he is recovering from the disease. Kilmer, 57, had previously denied he was suffering from serious health issues.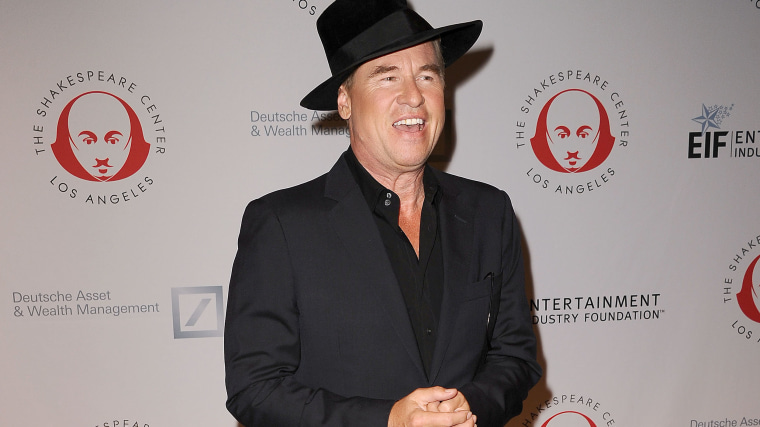 "A while ago, Michael Douglas claimed you had terminal cancer," one fan asked. "What was the story behind that?"
"He was probably trying to help me 'cause press probably asked where I was these days, and I did have a healing of cancer, but my tongue is still swollen (although) healing all the time," Kilmer replied. "Because I don't sound my normal self yet people think I may still be under the weather."
RELATED: Shannen Doherty reveals her breast cancer is in remission: 'I am blessed'
The fan was alluding to statements Douglas made last October in which he implied that Kilmer, his co-star in the 1996 film "The Ghost and the Darkness," was battling cancer and in poor health.
"(Kilmer) is dealing with exactly what I had, and things don't look too good for him," Douglas, an oral cancer survivor, said at the time. "My prayers are with him. That's why you haven't heard too much from Val lately."
Kilmer subsequently used his Facebook page to deny having cancer, calling Douglas "misinformed."
In 2015, he took to the the site to refute speculation that he was not doing well, stating that he was found to have no tumor or infection of any kind.
Despite his health issues, Kilmer has been keeping himself busy. In addition to being active on social media, the "Batman Forever" actor is currently touring to promote "Cinema Twain," the film version of his one-man stage show "Citizen Twain," which tells the story of the life of author Mark Twain.
He also told his fans on Reddit that he'd "love to" reprise his role as Batman, should the opportunity ever arise.