Selma Blair is gracing the cover of British Vogue's most recent issue as the publication celebrates disabled talents. 
On April 20, British Vogue released photos of the 50-year-old actor that showed her striking a commanding pose in a beige, cutout gown that featured a dramatic cape. She held her cane front and center.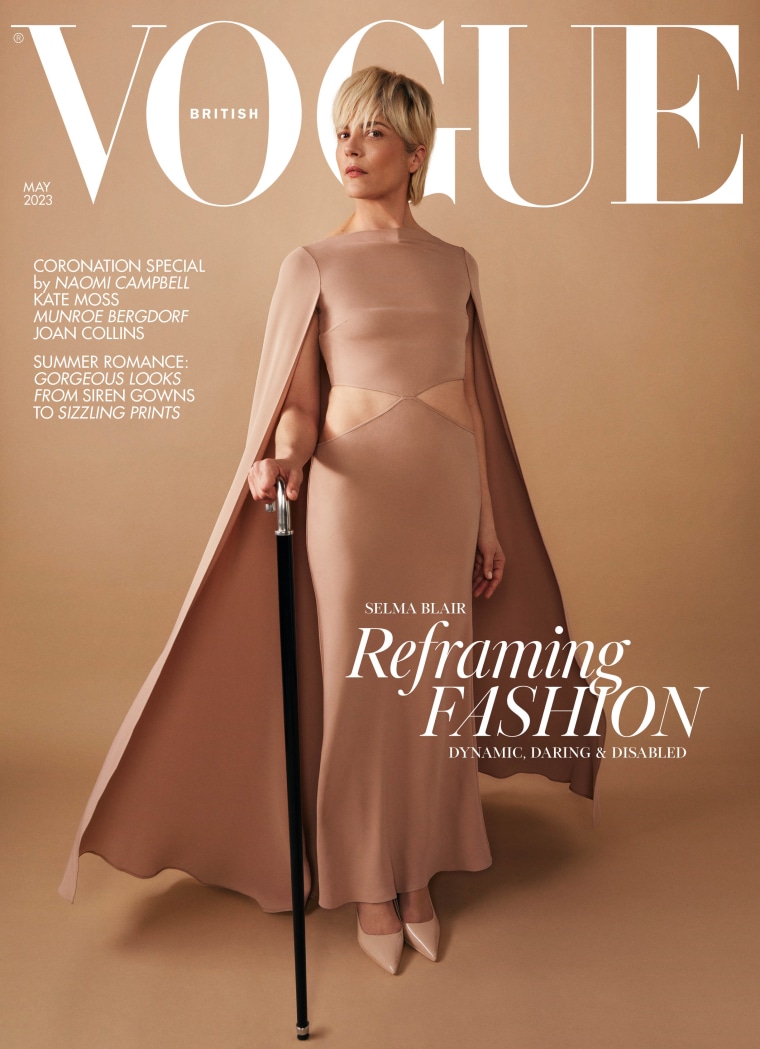 In a second snap, she wore a strapless black gown with her matching pumps and cane.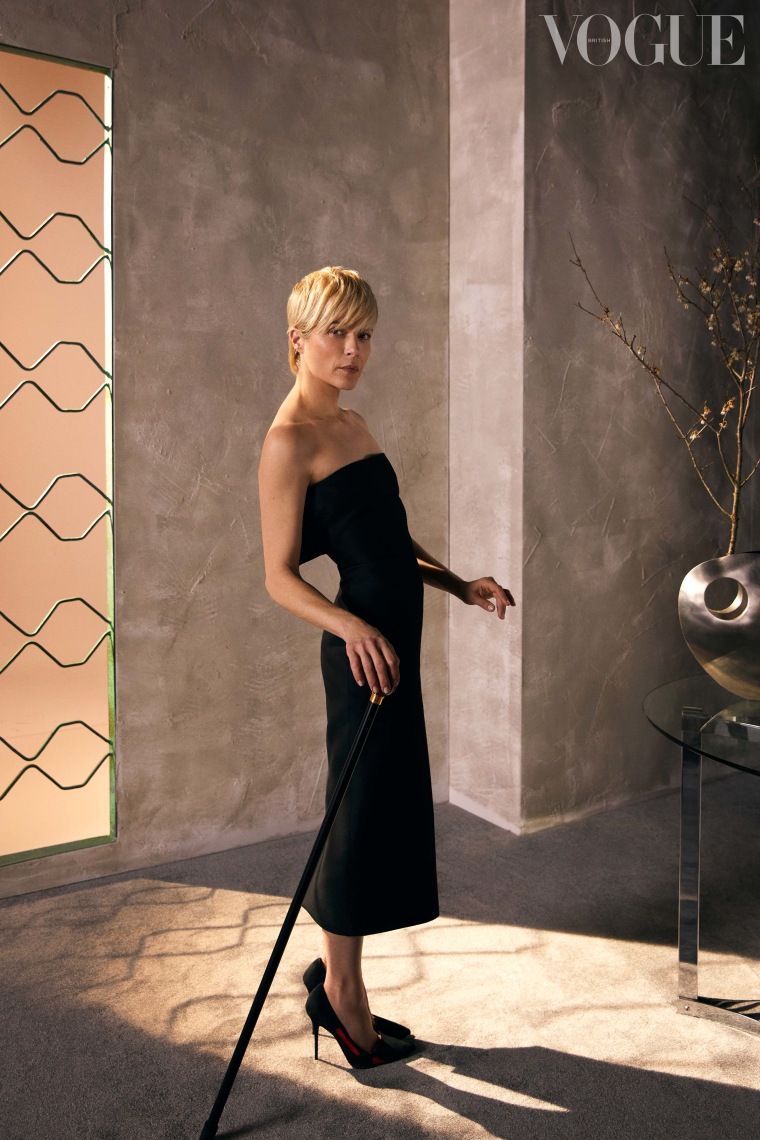 Blair was featured in the magazine's "Reframing Issue" along with Sinéad Burke, Aaron Rose Philip, Ellie Goldstein and Justina Miles, who are British Vogue's May cover stars as well.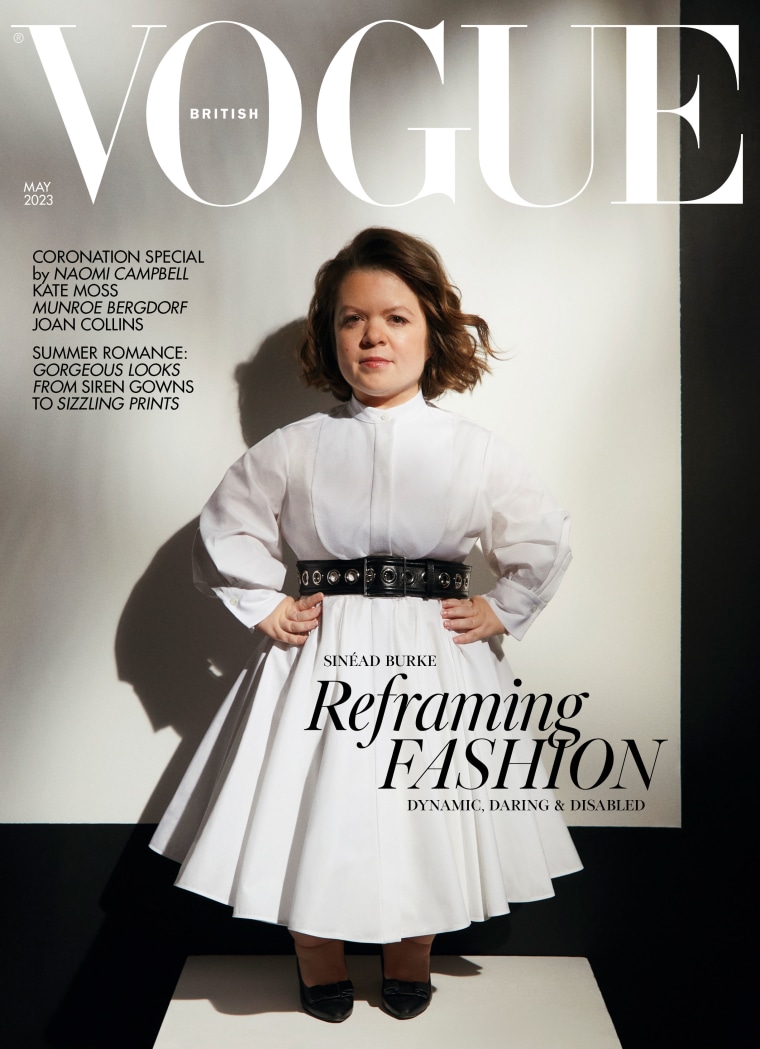 Sinéad Burke, CEO of Tilting the Lens and consulting editor, powerfully posed in a flared white dress that was cinched at the waist with a statement black belt. For her second look, Burke donned a printed yellow and navy gown.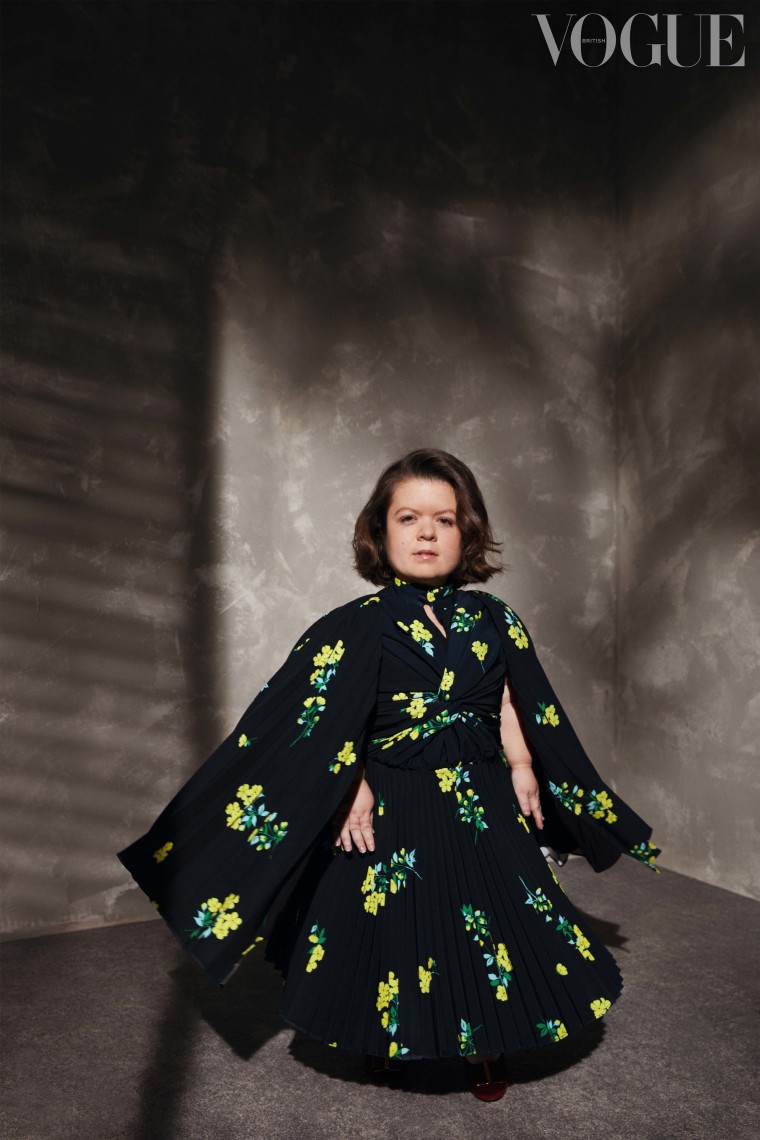 Meanwhile, Justina Miles, an ASL performer, sported a red and white avant-garde outfit in her photos.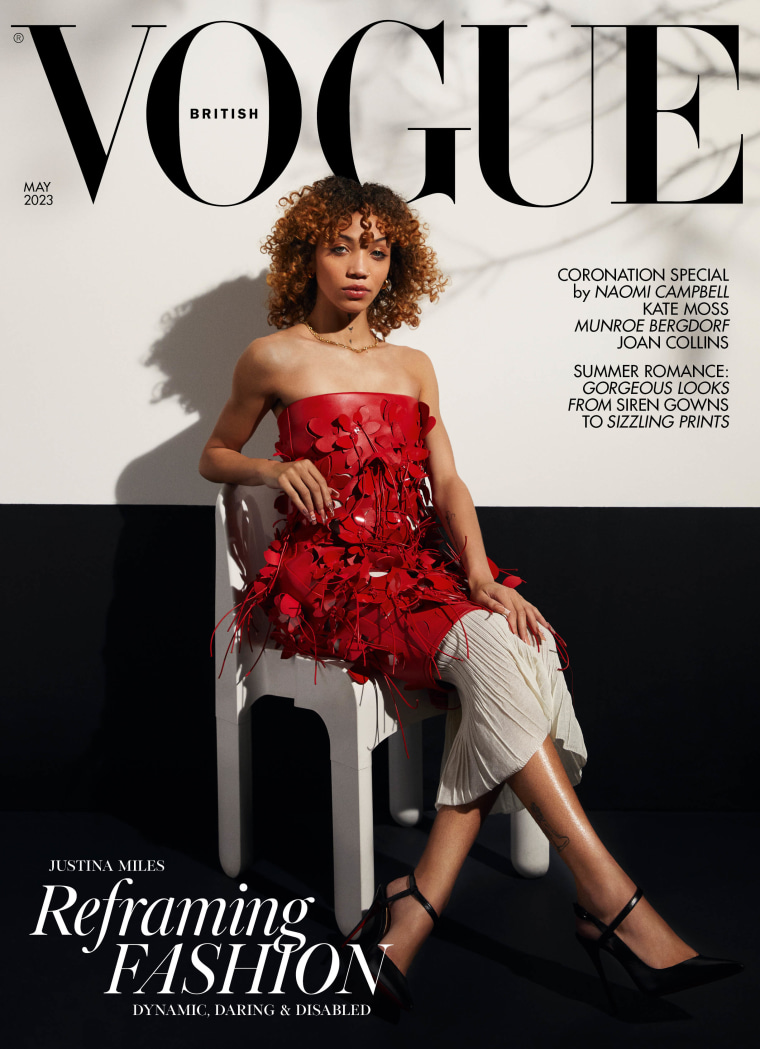 In February, Miles became the first female deaf performer at the Super Bowl halftime show.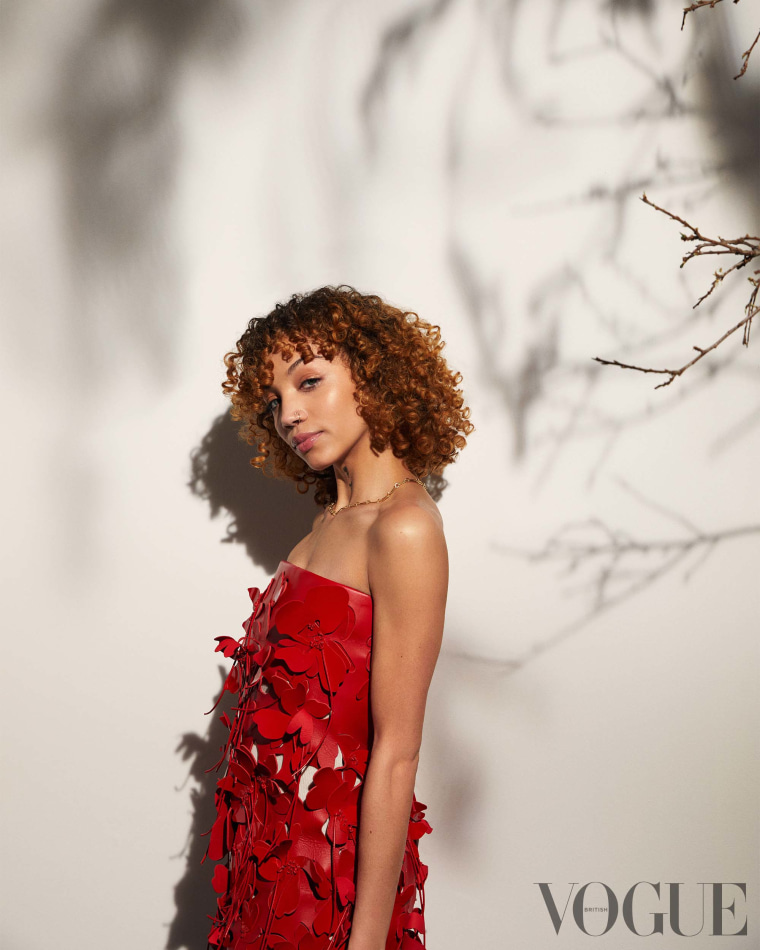 The pages of the "Reframing Issue" included 19 people with various disabilities and talents — spanning across sports, fashion, the arts and activism. 
"The issue highlights how the fashion industry can be more inclusive, and adapt to better support the Disabled community," the magazine said. 
Blair opened up in the issue about being a face of the community since announcing in 2018 that she has multiple sclerosis. 
She embraced being photographed with her cane for the pictures. 
"I have an emotional and physical attachment to the cane," she told the British publication. "I settle in my voice and body as soon as I hold (it). It's an extension of me. And I know it adds to visibility."
Blair continued, "So many younger people have started publicly embracing their sticks more. I do think representation matters. If I can help remove stigma or over-curiosity in a crowd for someone else, then that's great." 
The "Legally Blonde" star credited her disabled allies who have inspired her to use her platform to speak about living with a disability. 
"I couldn't have made a move — sometimes literally — without my allies in the disabled community. They blow my mind," she said. 
Blair recalled struggling as a child with her eye, leg and bladder. She experienced unexplained laughter and crying as well. She later realized her mannerisms were signs of undiagnosed juvenile MS. At the time, she said she simply thought she was "a hugely emotional person." 
Forty years later, she finally received a MS diagnosis. "I looked like a 'normal' girl to them," she said. "but I was disabled this whole time." 
She revealed her doctor encouraged her to keep the diagnosis a secret. However, Blair recognized the importance of being a public figure with a disability.
"I didn't imagine I could ever make a difference by showing up as myself and being open about my experiences," she said. "But when others with mobility aids rallied around my presence on the red carpet with a cane and in the midst of an MS flare, I noticed. I felt empowered to share… Now it's a conscious choice to."
Friend and fellow actor Christina Applegate, who shared in August 2021 that she has been diagnosed with MS, praised Blair for her work in the disabled community.
The "Dead to Me" star told British Vogue that Blair, "has had an incredible impact on the MS community but, more so, she's had an impact on how the world views it." 
Blair showed the world her strength when she competed on "Dancing With the Stars" in October 2022. She wants to continue to push herself, revealing to British Vogue that she has not given up her acting career. 
"I haven't actively pursued work in acting — it hasn't been the right time yet — but it's absolutely doable for me. I have to take the leap," she said. 
Her MS is currently in remission following a recent stem cell transplant. In March, Blair spoke to TODAY.com about working with QVC as the brand's new ambassador for accessibility. 
"I've really changed a lot of my own perceptions of disability and (now realize) what heroes so many people in the disabled community are," she shared. 
She also acknowledged that she has access to attentive medical care that others do not. 
"A lot of people aren't getting the help and attention that they could," she said, adding that treatment should be more accessible. 
"When I'm talking about one of my issues that's meant to cover a broader theme, not anyone else's disability, but a broader theme of what it can do to feel supported in your community," she said.