You already know TODAY's Hoda Kotb is an absolute force of positive energy. And as the host of this year's annual Breast Cancer Research Foundation (BCRF) Symposium and Awards Luncheon in New York City, Hoda brought her signature upbeat spin to a heavy topic: her experience with breast cancer.
In a powerful speech, Hoda shared how receiving a breast cancer diagnosis served as a wake-up call to make necessary, ultimately positive changes in her life.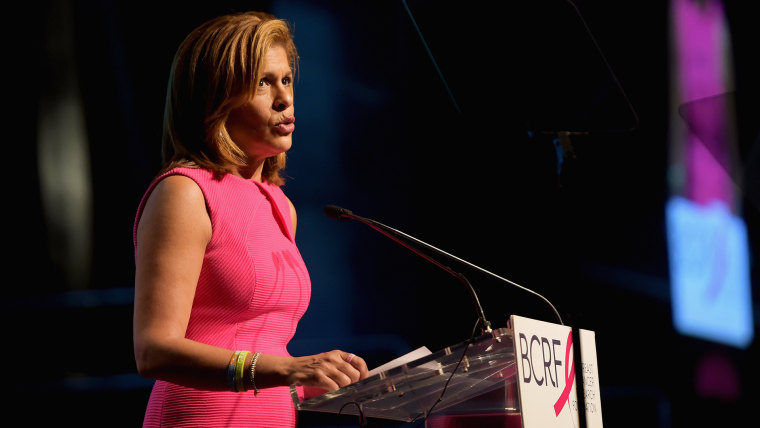 "In my early 40s, I was sick, I was getting divorced and I was in a job that I wasn't suited for," she explained. "I'm now 53 years old, I have a guy I love, a baby who is the light of my life. She's so sweet! And a job that's pretty cool, too, so 53 is awesome."
Of course, there was quite a journey to get to that point. Hoda shared some of the most impactful moments she experienced along the way — including a few times she found comfort in unlikely places.
Hoda recalled getting her breast cancer diagnosis while sitting in her office at NBC. "I hung that phone up and this intern was looking at me, and I hadn't said a word," Hoda said. "And she said, 'Do you need me to leave?' And I said, 'You know what? Yeah. We'll reschedule.'"
"And she said, 'Before I go, can I ask a favor? And I said, 'Oh, sure.' And she said, 'Can I have a hug?'" said Hoda. "Can you imagine? Like, the one thing I needed at that one moment came from this one kid who had no idea what I was going through. I think sometimes, God gives you what you want when you need it."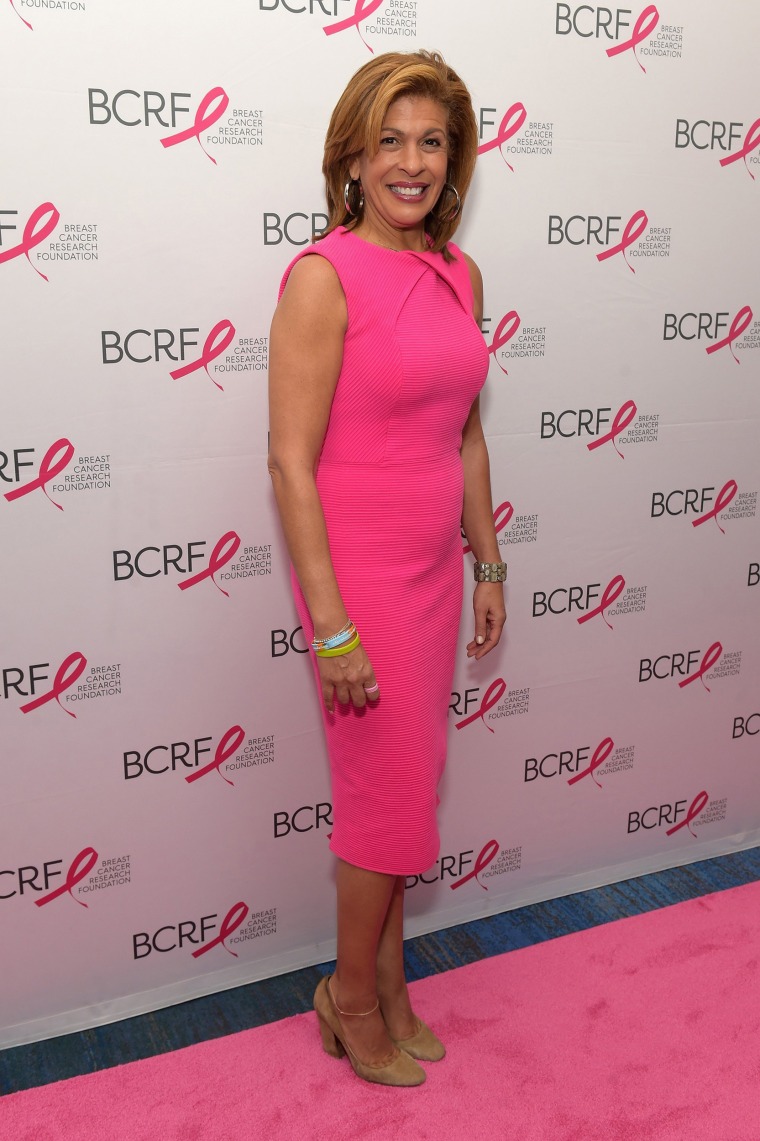 Another time, it was a stranger on a plane who gave Hoda some necessary perspective. The man asked Hoda about the compression sleeve she was wearing, but not wanting to be remembered for her illness, Hoda was hesitant to share. The man pressed her until the truth came out.
"He said, 'Don't hog your journey, it's not just for you.' He said, 'Think of how many people you could have helped on the plane ride home,'" Hoda recalled. "He said, 'You could put your stuff deep in your pockets and take it to your grave, or you can help someone.'"
She took those words as a call to action. Years later, healthy and happy, Hoda says she's able to see the value in her journey.
"Cancer shaped me, but it did not define me," Hoda said. "It's part of me, but not all of me."
We're grateful to see the TODAY anchor thriving — and grateful as always for her openness in sharing her journey.