When John Maultsby, 73, crossed the finish line at a race in New Hampshire on Sunday, a quest that started 13 years ago after a glance at another runner's T-shirt ended with him completing 50 marathons in 50 states.
"I'm still riding high,'' Maultsby told TODAY.com. "All the time people say, 'You're such an inspiration.' It makes me feel good that I am inspiring other people. It makes it worth it."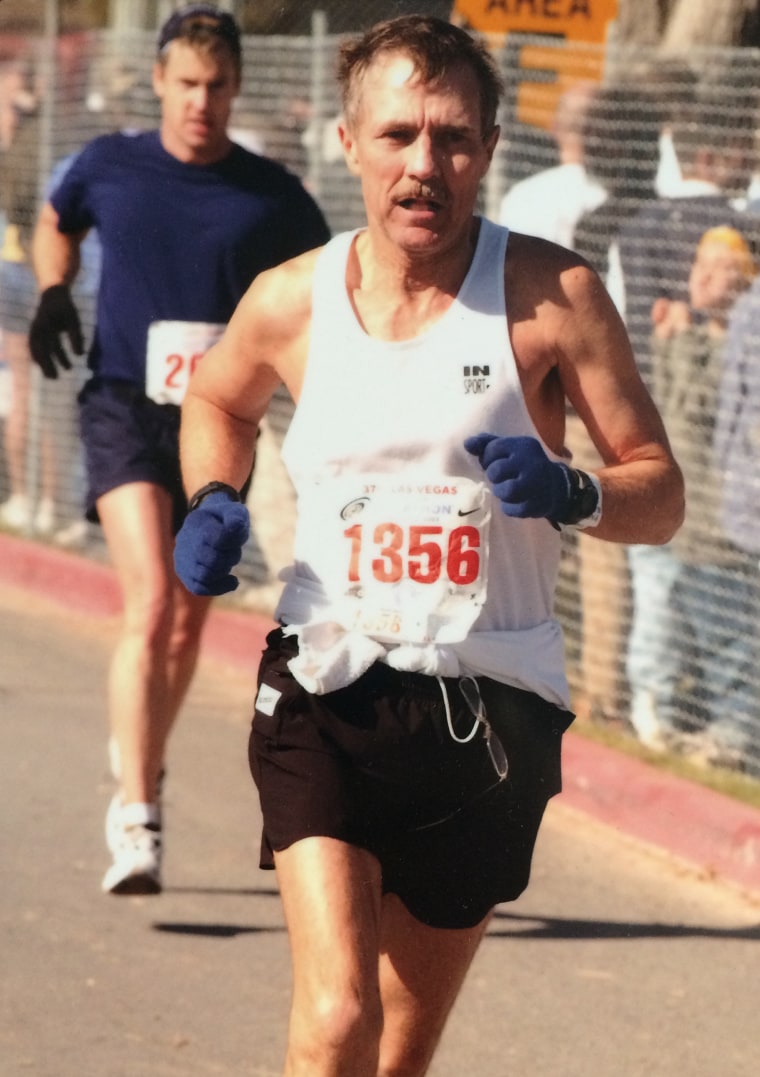 The Las Vegas native completed the Manchester City Marathon in Manchester this weekend to a roar from the biggest cheering section he has had since he ran his first marathon when he was 60.
RELATED: Marathon couple tracks down 'elusive' photographer who captured perfect proposal photo
His wife, Mabel, and three daughters were there, along with his sister, his 92-year-old mother and about 20 relatives from the Boston area.
"It was really overwhelming,'' he said. "All the marathons I've run, I've never had a group cheering for me. I was figuring I was going to try to sneak in there and sneak out and get it done."
RELATED: 100-year-old woman still works 6 days a week
Maultsby has been running regularly since 1972, when he participated in 5K and 10K races around Las Vegas in his thirties.
For 23 years, his goal was to get in good enough shape to qualify for the Boston Marathon, but he kept coming up short.
Finally, when he turned 59, he became a vegan, lost some weight and tried once more. He qualified for Boston for the first time in 2003 and has since run it nine times.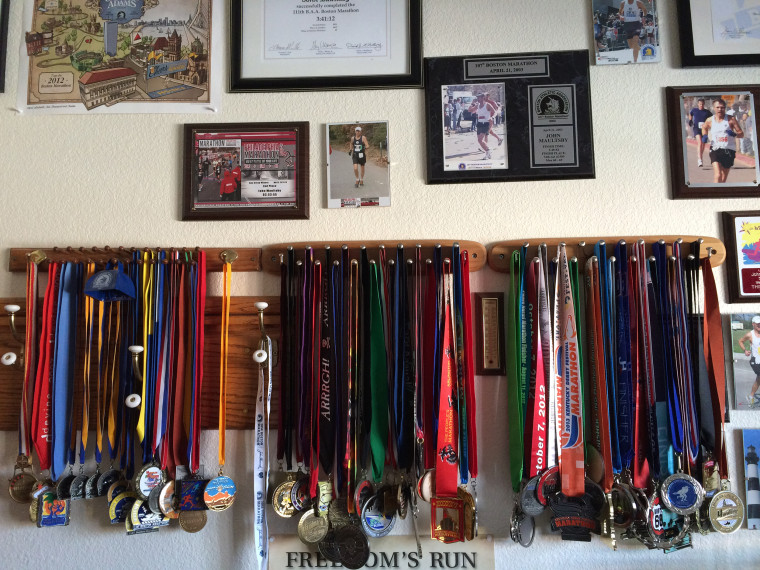 When he ran a marathon after turning 60, he saw a man with a T-shirt announcing he was a "50 States Finisher."
Once the man explained what that meant, Maultsby was hooked on the idea.
"I thought, 'This is something I could probably do,''' he said. "I think my family was a little bit surprised in the beginning, but they've all become very supportive and followed me through the whole thing."
He ran at 8,500 feet of elevation in Colorado in 2013, where he set the 70-and-over race record, had an encounter with a moose in Alaska, and nearly froze to death in Tampa, Florida, of all places, in 2009. He has run seven marathons this year alone.
"It was 38 degrees that day in Tampa and the wind was blowing 40 miles per hour in a torrential downpour,'' he said. "I literally shook for two hours after it was over."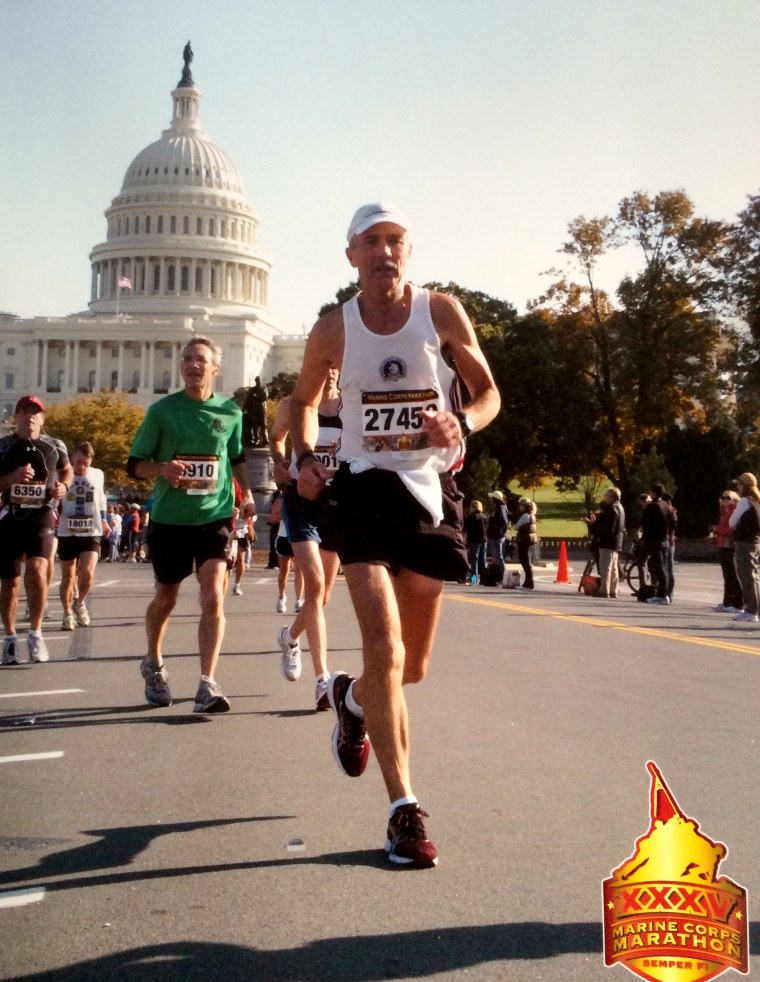 Maultsby regularly ran six or 10 miles a day multiple times a week and would run 22 miles every other Wednesday to keep himself in shape.
He also still works at the MGM Grand hotel in Las Vegas.
Scheduling marathons often became a nightmare because he had to put in for his vacation at MGM a year in advance, before the dates of many of the marathons were officially set.
The other threat to derail his quest was injuries. One year, a torn meniscus tendon in his knee sidelined him for six months.
"There were a lot of times when I was running through injuries thinking, 'I don't know if I'm going to make this or not,''' he said.
He also was often only one of a handful of runners his age in each marathon. In several races, he said it was just him and one other runner over 70.
The father of three and grandfather of two has not set any new goals yet, but is contemplating running internationally in races in London, Paris, Rome and Frankfurt.
He credits his family with being a crucial part of why he is still going strong.
"Especially my wife,'' he said while laughing. "There's a lot of time I should be helping clean the house and I'm out running somewhere."
Follow TODAY.com writer Scott Stump on Twitter.