The internet is crowded with famous felines, but Smudge the cat walks alone — albeit very slowly.
At 18 years old, Smudge is demonstrating that it's never too late to make a lifestyle change, and the chunky British shorthair has inspired thousands of fans through her fitness journey.
Cat mom Kaia Bint Savage chronicles her cat's daily exercise walks on her TikTok account "smudgeandfriends," which currently has 8.4 million likes and over 88,000 followers.
Savage tells TODAY.com that she didn't expect the internet to "fall in love" with her cat.
"Obviously, we fell in love with her already from adopting her, but it's so lovely to see the support," Savage says.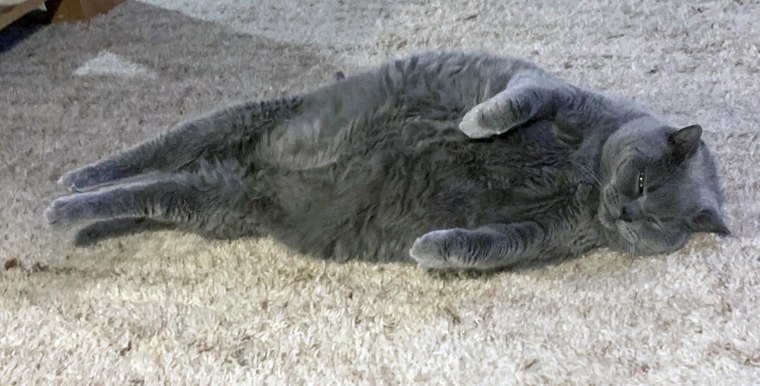 Smudge got a fresh start three years ago
Savage and her partner Matt O'Farrell, who live in England, adopted Smudge three years ago after hearing from a friend that the 18-year-old cat's family was moving abroad.
"I didn't want to let this cat go into the shelter and not be adopted because she's an elderly, grumpy lady," Savage says.
At the time they adopted Smudge, she weighed 23 pounds — around double the ideal weight for female British shorthair cats, which is between 9 and 15 pounds according to the ASPCA.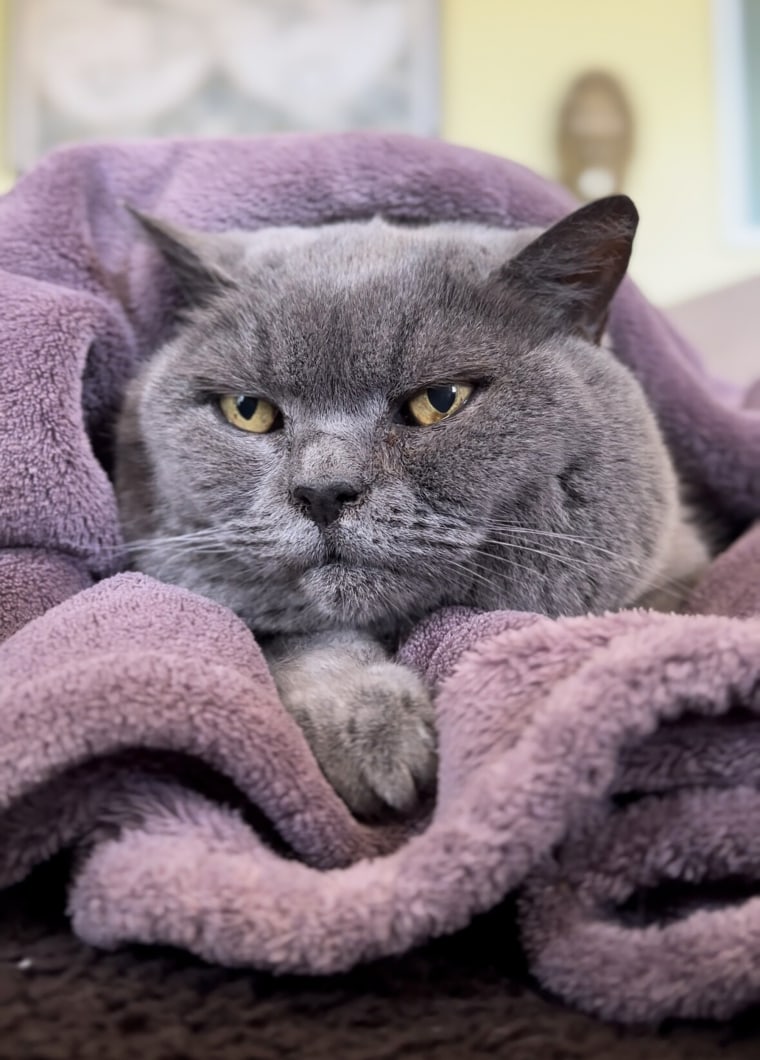 Savage and O'Farrell took Smudge to the vet, who recommended that they keep Smudge active to prevent joint stiffness and shed some weight.
"We started by sitting just outside the front door and calling her to us," Savage says. "That didn't go down that well. She would just turn around and walk back in the house again, or just look at the front door sadly, wanting to get back to the kitchen."
Savage began carrying Smudge to the end of the garden and setting her down, forcing the chubby cat to walk all the way back to the front door.
She shared a sped-up video of Smudge's adorable waddle on her TikTok account, where she frequently posted about her pets.
The video got 1.8 million views, and the "Smudge walk" was born.
Thousands of viewers began tuning in to Smudge's daily strolls.
While some couldn't help but poke fun at the cat — "I didn't have my glasses on and thought she was a baby hippo," one TikTok user joked — Smudge has a robust cheering section in the comments of her videos.
"She can do it! We all love you smudge!!" a TikTok user wrote.
"One day at a time, you are doing so well! Keep up the great work," a Smudge fan commented with a cat emoji.
"Give her a little kiss on her forehead for me because I'm so very proud of her," another user wrote.
Smudge became an unlikely fitness influencer
Besides the supportive messages, Savage was surprised to find that many viewers considered Smudge an inspiration for their own fitness journeys.
"The messages I think are the sweetest are from people saying that she's encouraging them to keep moving and keep active," Savage says. "We see people saying 'Oh, I went on my daily walk today,' or 'I didn't want to go for a swim today, but I thought if Smudge can do her daily exercise I can,' and that is just so lovely."
According to Savage, some fans began referring to their own daily walks as "Smudge walks."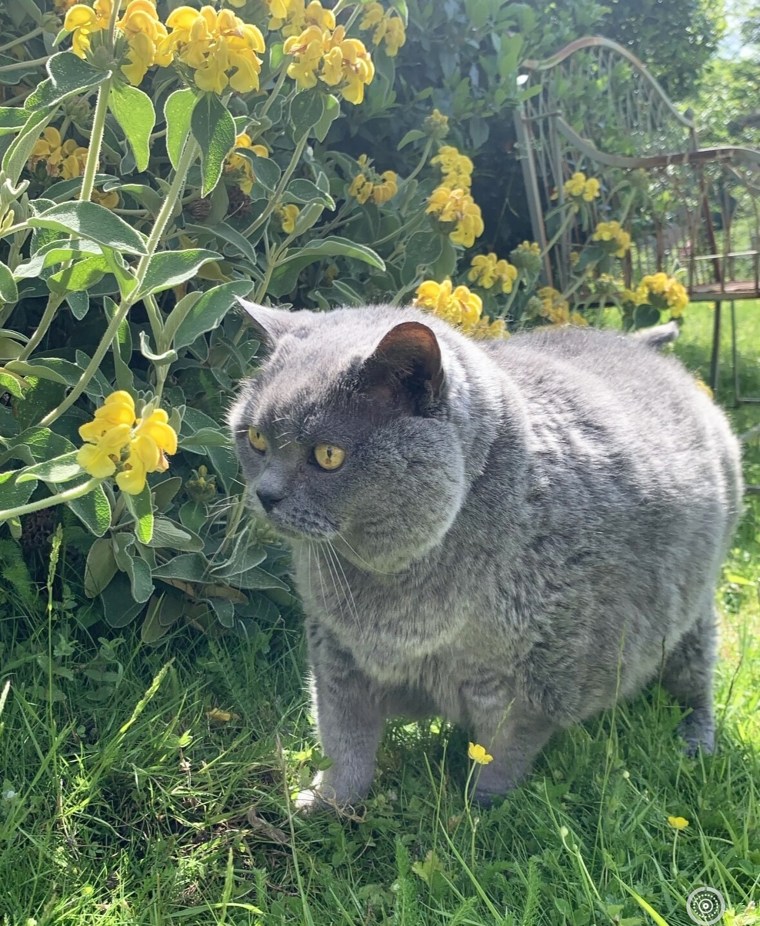 "Smudge inspired me to walk 4 miles yesterday!! going again today thanks to this queen," a TikTok user commented on one of Smudge's walking videos.
"Smudge I was gonna bail on my physical therapy yesterday but I didn't! I went because of you," another wrote.
Despite her initial reluctance, Savage says that Smudge now waits at the door for her walks.
At 18.6 pounds, Smudge is still several pounds away from her nearest goal weight of 16 pounds, but her owners are pleased with her efforts.
"She is now able to walk longer distances without stopping," Savage says. "She protests less when we pick her up to take her out, and she also has now started asking to go out and sitting by the door, which we never thought would happen. It's really nice seeing the progress."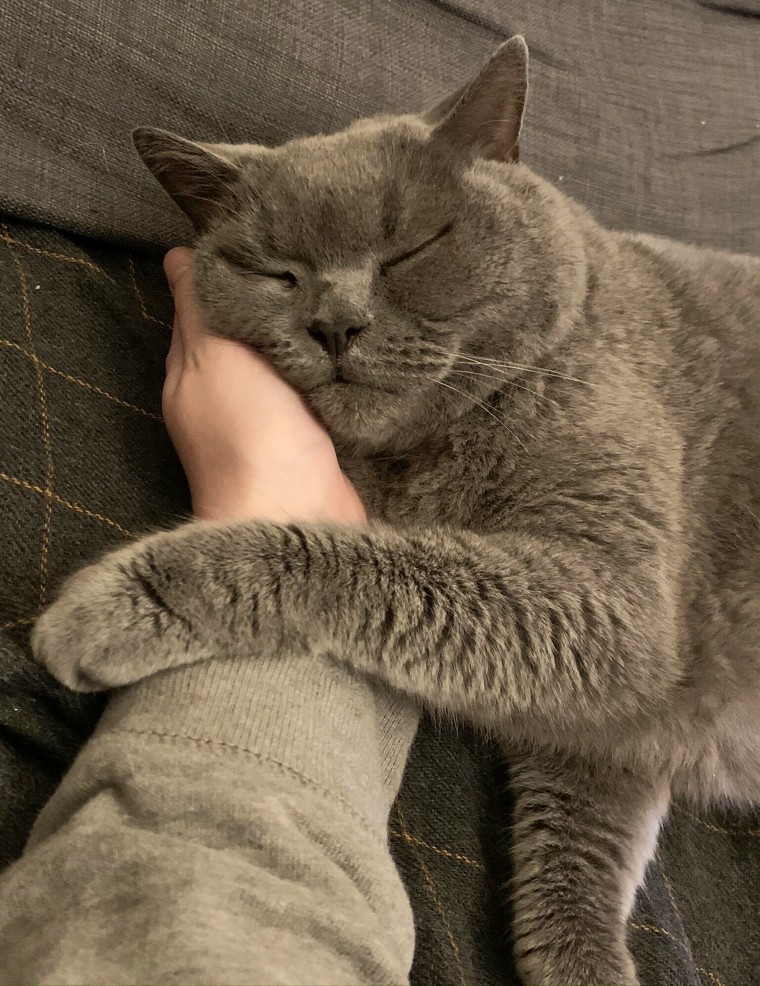 Savage is touched by the outpouring of support for her cat.
"Loads of people say that they always smile when they see Smudge," Savage says.