Chloe Grace Moretz is what many would call "goals" — talented, confident and undeniably lovely.
But the 19-year-old actress, a former child star, wasn't always so comfortable in her own skin. In a recent interview with "Elle" magazine, Moretz got candid about her ongoing journey of self-acceptance.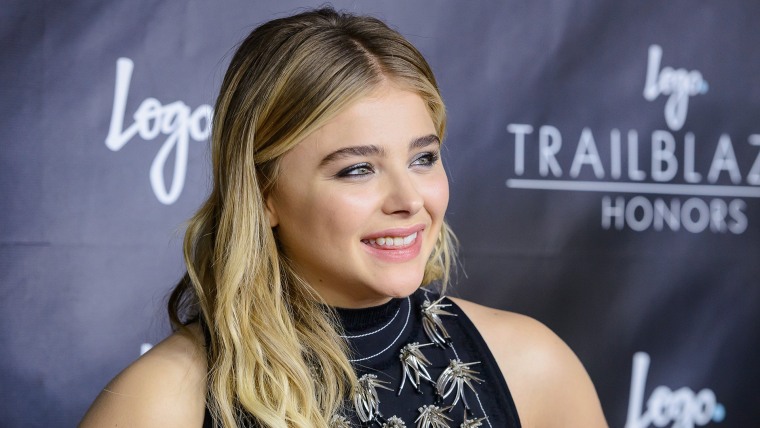 In the interview, Moretz recalled wanting plastic surgery as early as age 16 — but her mom's insistence that she embrace her natural face and figure helped her find "a lot of power within my insecurities."
RELATED: Chloe Grace Moretz on 'Neighbors 2,' live-action 'Little Mermaid' remake
For Moretz, that doesn't mean pretending that looks don't matter, but rather working hard to take care of herself and feel her best. "Yes, I have had hair extensions. Yes, the reason I have this body is because I work out seven times a week. Yes, I eat really clean—even though I don't always want to, and I definitely cheat," she admitted.
"But you're not just born with this. Sometimes you have to fight for and work for things, and be happy with who you are at the same time," she added. "And that's a really hard balance, but I want to show it to young women."
That's some refreshing honesty in a sea of actresses who would sooner have us believe they "woke up like this" (and then ate all the donuts).
RELATED: 'Star Wars' actress Daisy Ridley's '#nomakeup' selfie sends powerful message
Moretz explained that putting in hard work helps her feel confident, which in turn lets her take a what-you-see-is-what-you-get approach to social media (as seen below with her mother and her mentor, Hillary Clinton).
"I try to break barriers. I try not not post Instagrams where I Facetune my face and I wear a ton of makeup." she said. "I want to be as natural as can be."
We love the real you, so thanks for showing her off!