Hosting a Super-Bowl party is as much about the delicious snacks than watching the game itself. From cheesy dips, to sliders, to decadent sweets, the options are seemingly endless. In honor of the game, we've rounded up some of the most popular recipes from Pinterest, and they are insanely delicious. From sweet to savory, we have something for everyone!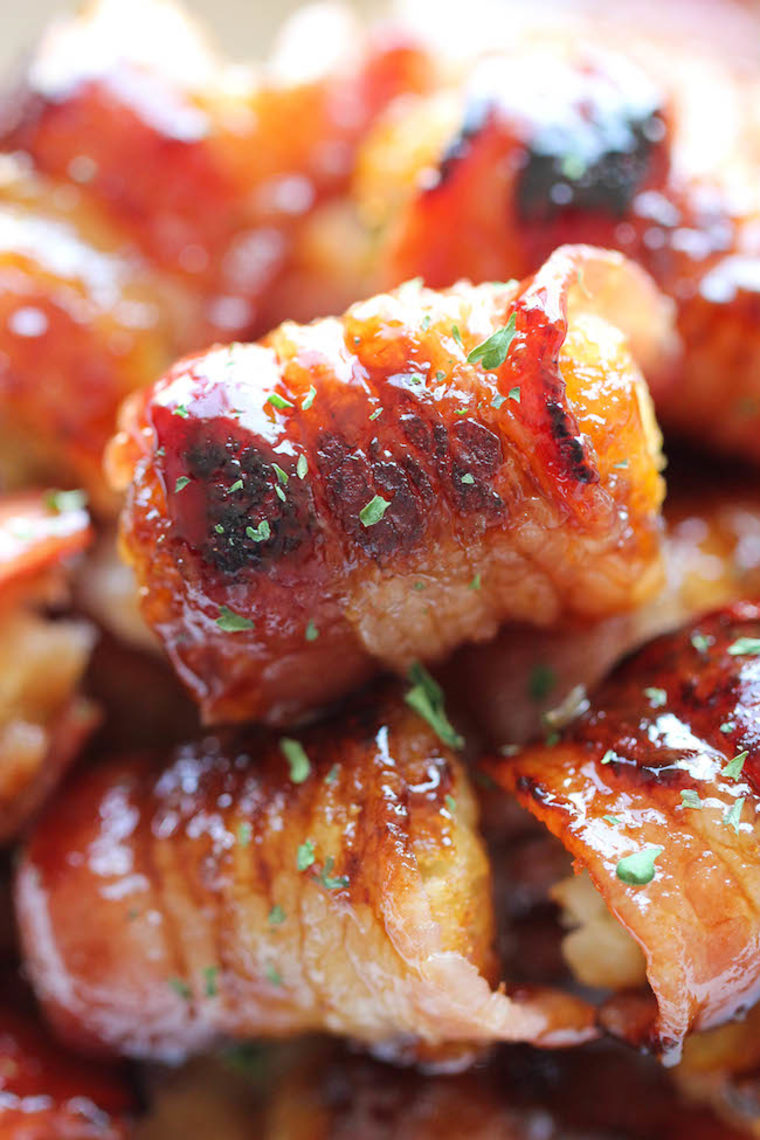 1. Bacon-wrapped tater tot bombs: Greasy bacon deliciousness and carby-tater tots in one bite? Say no more. This recipe is pure perfection for the bacon lovers in your life. Best of all – it only requires five ingredients. See the pin.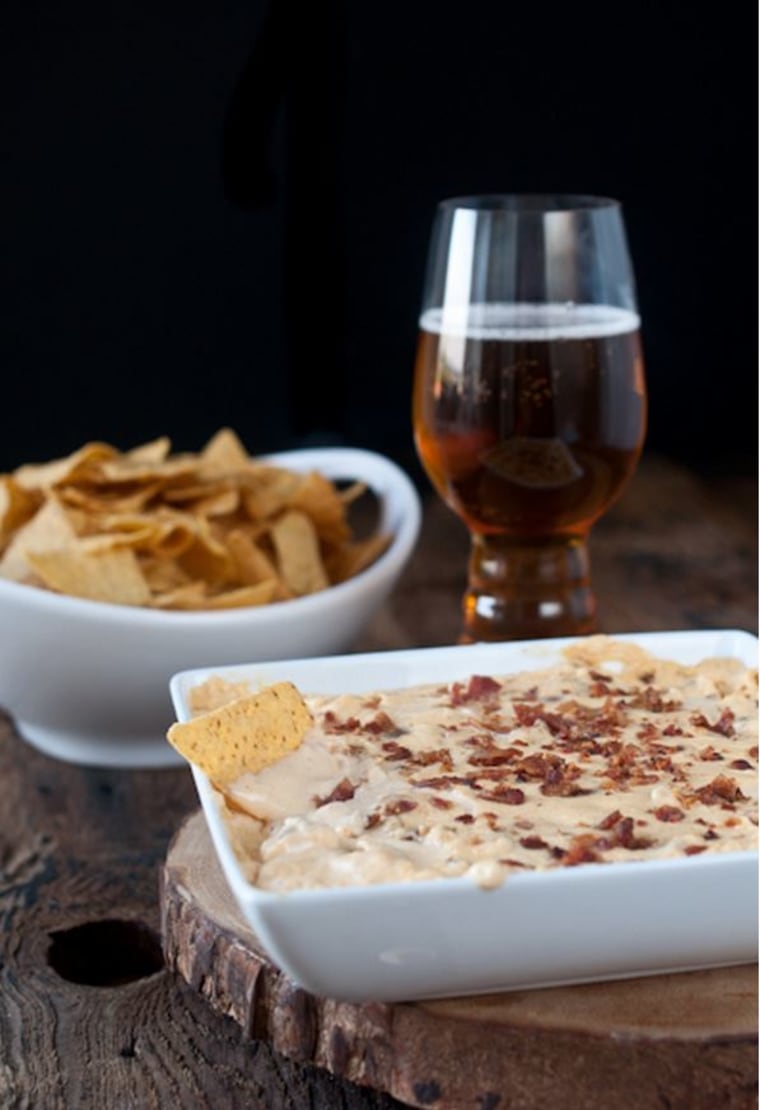 2. Beer bacon dip: This food version of two game-day staples is so good you won't be able to put down that bag of chips. See the pin.
3. Creamy baked double cheese and sweet onion dip: This recipe is so good, it's almost dangerous. We are talking comfort food in its purest form – greasy, delicious and oh-so-very cheesy comfort food. See the pin.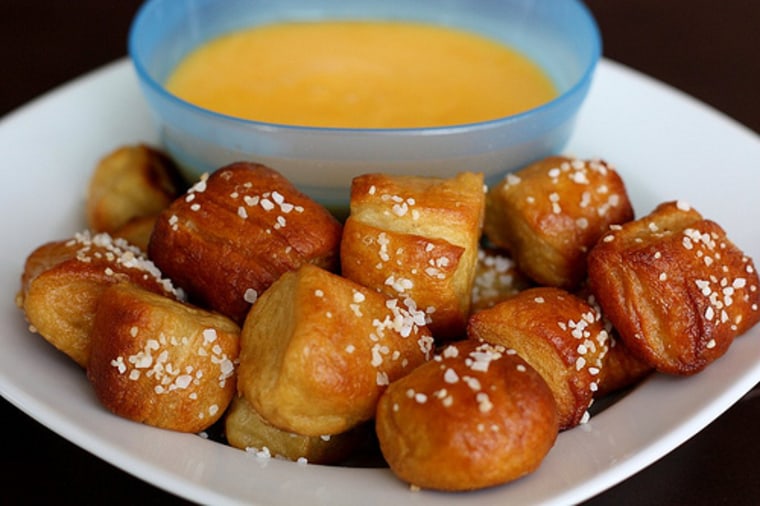 4. Homemade soft pretzel bites with cheesy dipping sauce: These soft and chewy pretzel bites are fun to make, and so delicious. It's the perfect salty treat to pop in your mouth, but be careful not to eat the entire tray! See the pin.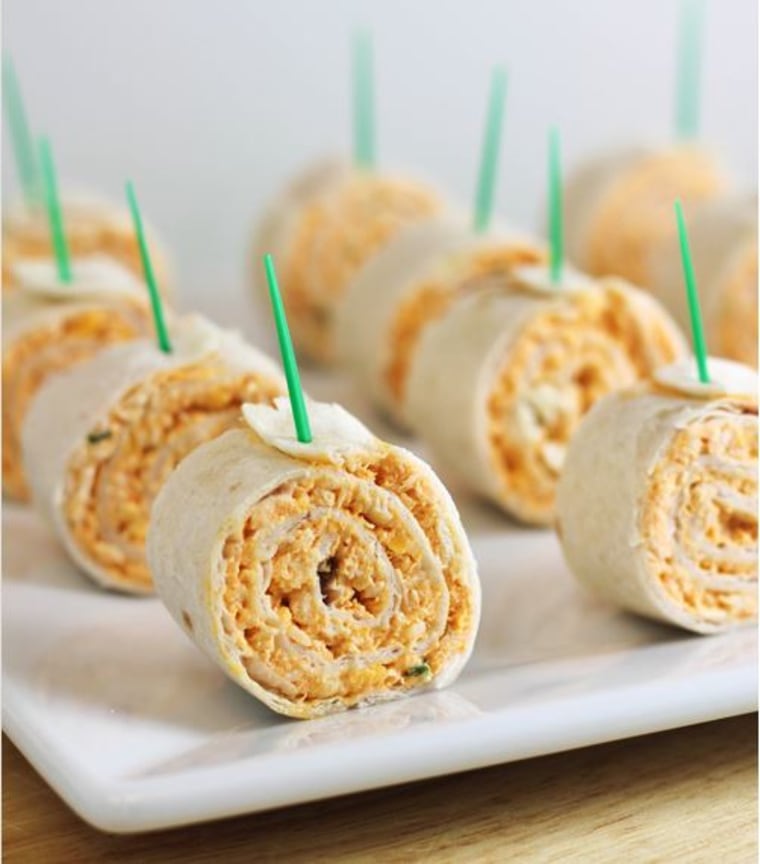 5. Buffalo chicken tortilla pinwheels: This creative alternative to traditional game day food is a big hit on Pinterest. It's all the flavor of buffalo wings and blue cheese without the mess of wings. See the pin.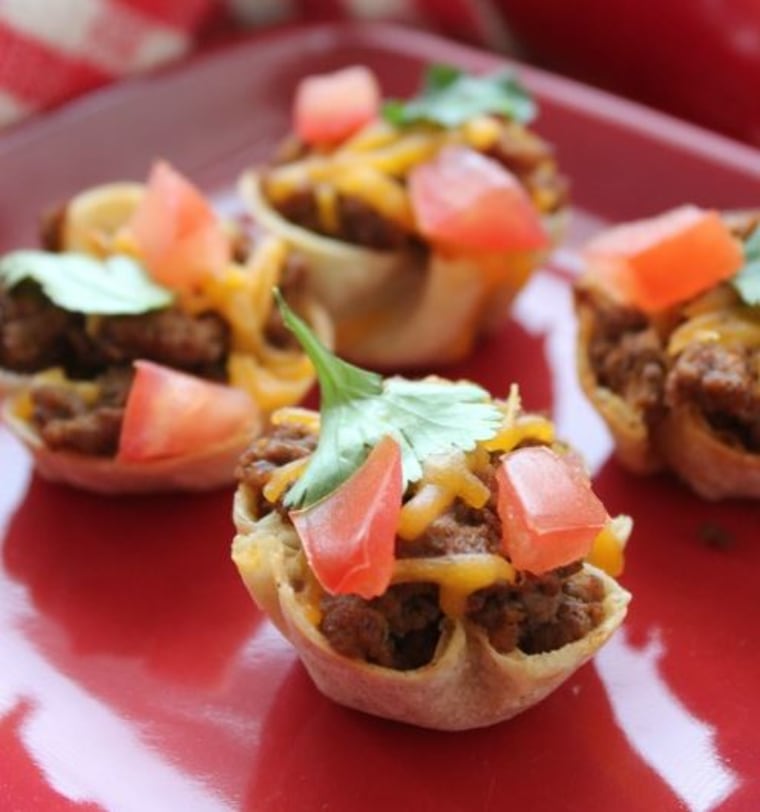 6. Mini taco bowls: This creative finger food is perfect for game day. Mini tacos are delicious combination of ground beef, cheesy goodness, with a spicy kick that makes it hard to resist. See the pin.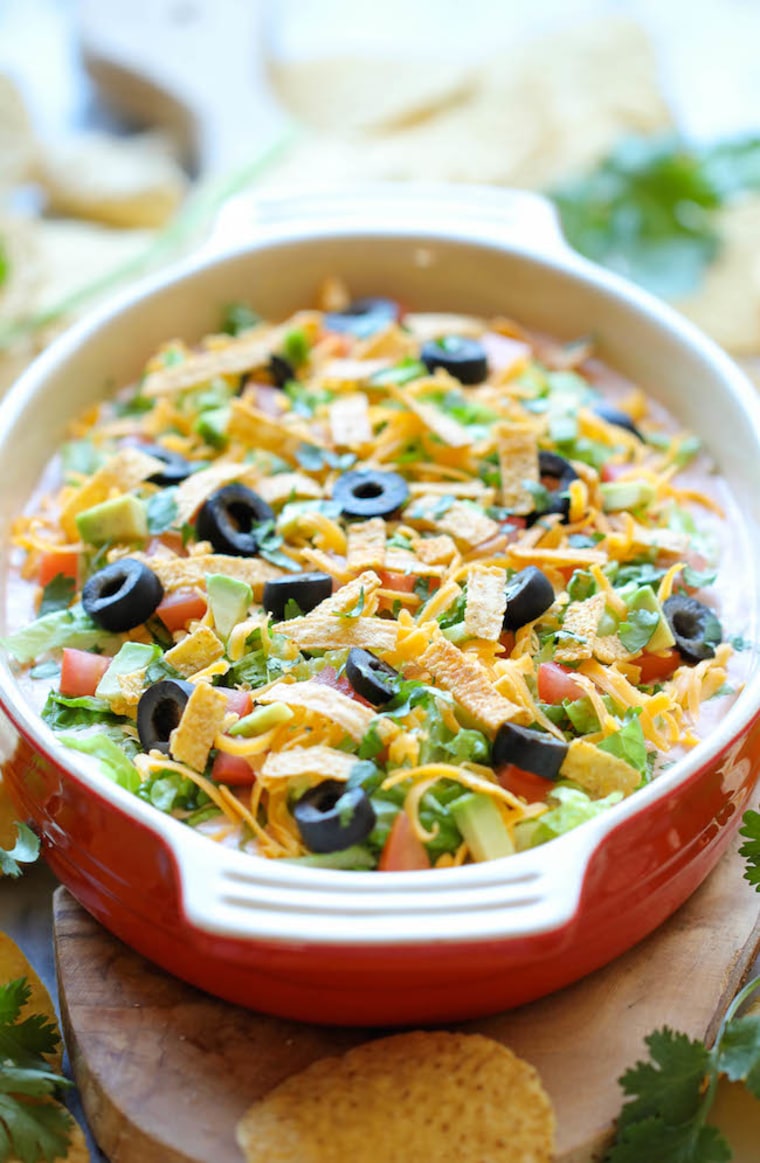 7. Skinny taco dip: Want to whip up something guilt free (but heavy on the savory) this year? This easy 10-minute taco dip is the perfect party appetizer. See the pin.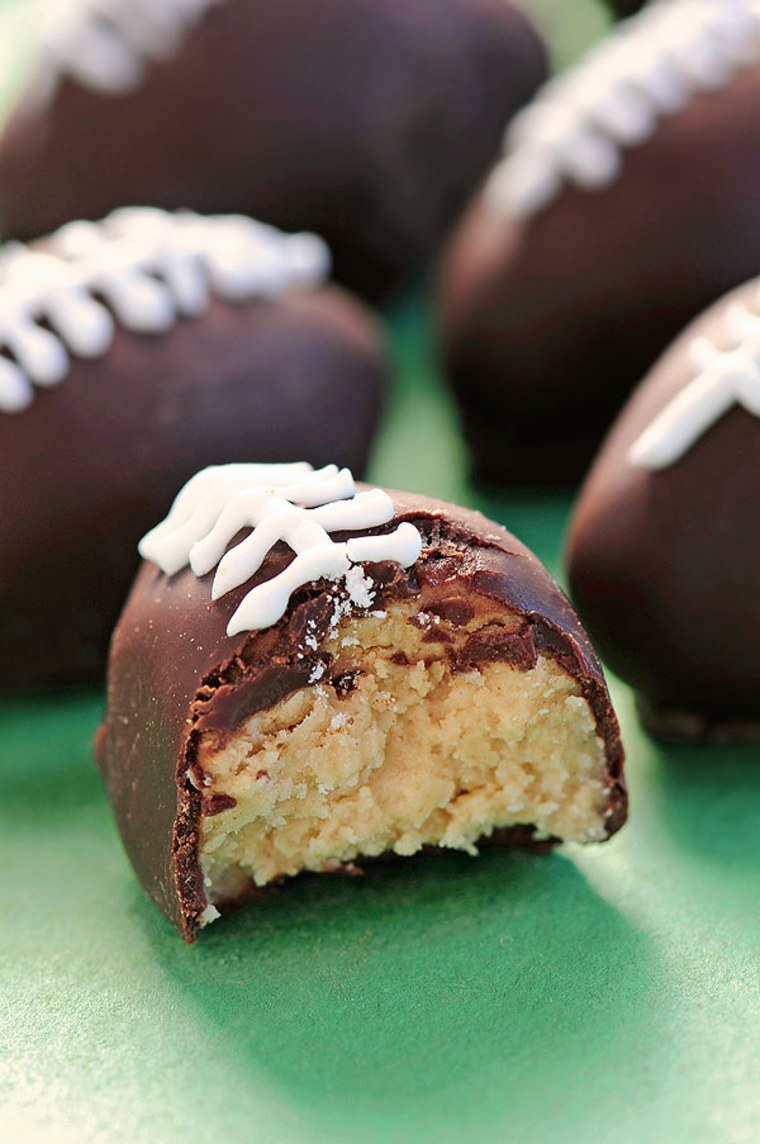 8. Chocolate peanut butter footballs: What's a Super Bowl party without a game-day-themed dessert? These decadent chocolate-peanut-butter-footballs are the perfect treat to serve to your guests or bring to a party this year. They can even be made ahead of the game day leaving you with one less thing to do on Sunday. See the pin.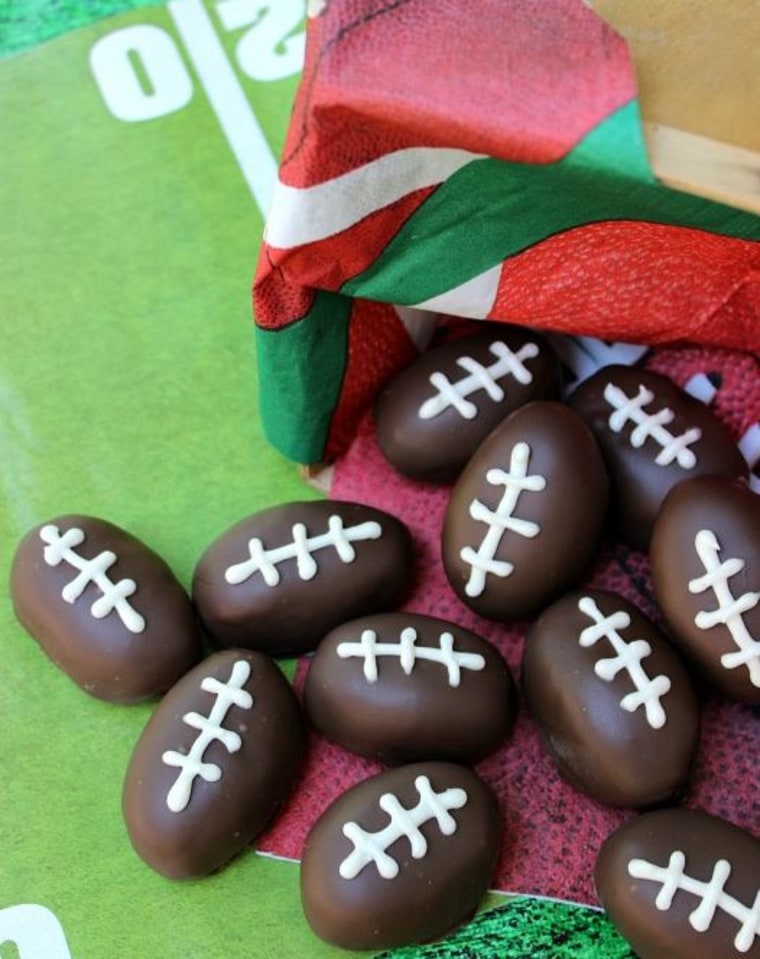 9. Football Oreo truffles: We cannot get enough of football shaped desserts. These Oreo truffles are extra rich and creamy with the combination of crushed Oreo cookies and cream cheese. Best of all, you only need four ingredients to make this heavenly treat. See the pin.
10. Buffalo cauliflower bites: Looking for a healthy alternative to a buffalo wing? This recipe has all the delicious flavor of spicy wings without the calories. See the pin.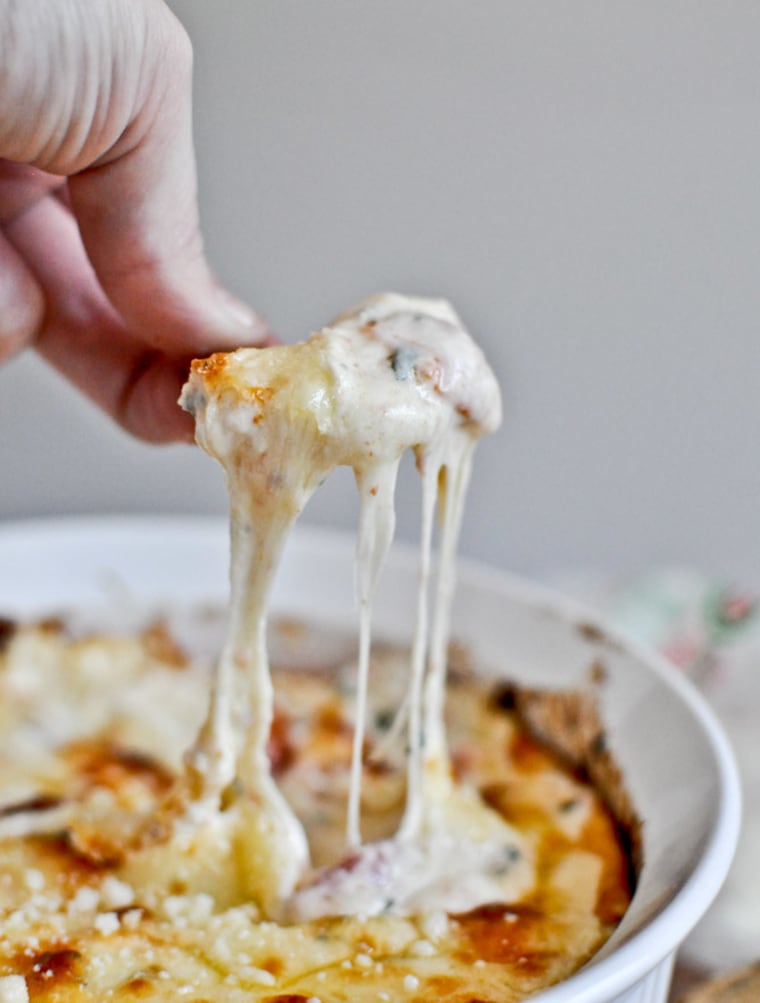 11. White pizza dip: Loads of cheese, roasted tomatoes, fresh basil and garlic make up this delicious white pizza dip, and the results are unbelievably tasty. Fair warning, while the recipe says it serves 6-8, if you are a serious cheese lover it will take some serious resistance to avoid eating the entire dish. See the pin.
12. Warm bean dip: This recipe is just as easy to make as it is to devour. Melted cheese combined with refried beans makes this dipping appetizer creamy and finger-licking good. See the pin.