Starbucks may be the nation's (and the world's) largest coffee chain, but on May 29, you'll have to go elsewhere to get your afternoon pick-me-up cup of Joe.
That's because every Starbucks location in America will be shuttered for racial-bias training following an episode of alleged racial discrimination at a Philadelphia store that has led to days of intensifying protests.
On Tuesday, the Seattle-based chain announced that all of its company-owned stores (around 8,000) will close to customers on the afternoon of May 29 to provide training on how to prevent discrimination in stores. A representative for Starbucks would not disclose exactly how long the coffee shops would be closed. All of the nearly 175,000 U.S. employees (or partners, as the chain calls them) will receive this training and it will also be used as part of the on-boarding process for new hires in the future.
Closing for an entire day (or even an entire afternoon) may be rare for such a large chain, but it's not the first time a food purveyor has done so in the wake of a highly publicized incident. In 2016, Chipotle closed all of their locations for a day of food safety training after an E.coli outbreak scare.
Starbucks reported a record $6 billion in earnings in the first fiscal quarter of 2018, so closing for just a few hours could cost the chain tens of millions from stores across the country.
But will that actually hurt them in the long run?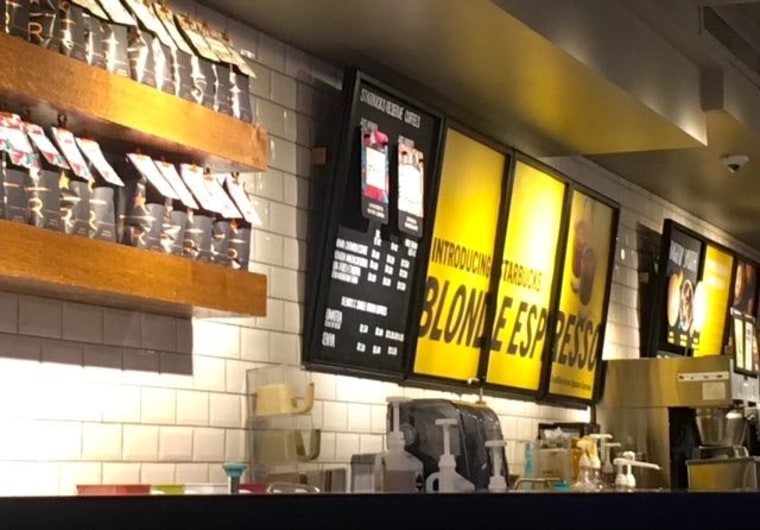 "My guess is that they would lose millions by doing this, but to Starbucks that's pocket change," Nicole Pomije, food marketing expert and owner of the digital agency NB Solutions, told TODAY Food. "I do think it's a good move for them, however, since there is a clear need to educate their team members on racial — and any — bias in the workplace," she added.
"I've spent the last few days in Philadelphia with my leadership team listening to the community, learning what we did wrong and the steps we need to take to fix it," Starbucks CEO Kevin Johnson said in a statement to media. "While this is not limited to Starbucks, we're committed to being a part of the solution. Closing our stores for racial bias training is just one step in a journey that requires dedication from every level of our company and partnerships in our local communities."
"The company's founding values are based on humanity and inclusion," said executive chairman Howard Schultz, who spoke to media this week from the Philadelphia store where two black men were arrested. "We will learn from our mistakes and reaffirm our commitment to creating a safe and welcoming environment for every customer."
The move is garnering support from some on social media:
Others are saying the chain isn't going far enough:
Starbucks says the day of training will involve teaching by experts including former Attorney General Eric Holder and Sherrilyn Ifill, the president of the NAACP Legal Defense and Education Fund and Jonathan Greenblatt, CEO of the Anti-Defamation League. Greenblatt has also been tasked with helping to design the program and then distribute it to partners for the training of on-boarding new employees.