What do the movies "Coming to America," "The Fifth Element," and "The Fast and the Furious: Tokyo Drift," television shows "The Office" and "Seinfeld," and songs by Migos, Robbie Williams and Run-DMC all have in common? They all feature America's biggest fast-food chain: McDonald's.
Those iconic golden arches have been a part of the lyrics, look and even the plot of music, film and television entertainment for decades, and soon, they will officially enter the Marvel Universe.
On Aug. 9, McDonald's announced it was honoring the many films, television shows, hit songs and anime that feature its food by giving fans a "front-row seat to a new experience." The move, which features a meal, merch and more, is headlined by popular favorites, including the upcoming sophomore season of "Loki."
McDonald's first move, the limited-time As Featured In Meal, is a collection of fan-favorite menu items that have made appearances throughout film, television and music. The chain says the meal will co-star exclusive experiences for fans, custom merch and never-before-seen content starting Aug. 14 in more than 100 countries across the globe.
"It's not only our real-life fans who have a go-to order... for decades our favorite movie and TV characters have, too," said Morgan Flatley, McDonald's global chief marketing officer and head of new business ventures. "The As Featured In Meal is our biggest Famous Order yet, celebrating the most memorable McDonald's references across the world of entertainment."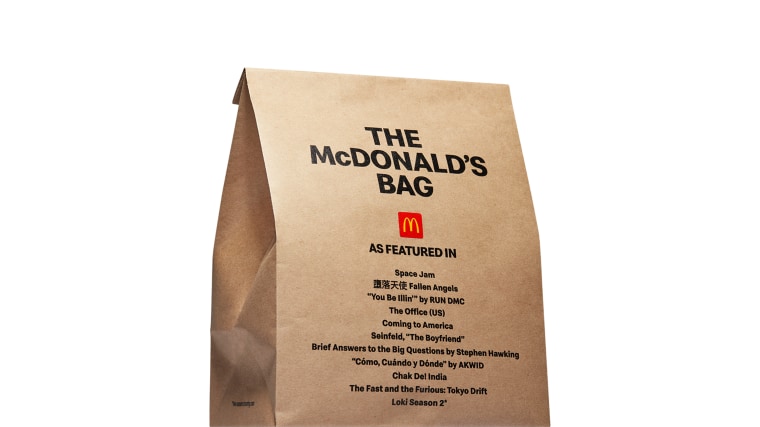 The As Featured In Meal features customers' choice of 10-piece Chicken McNuggets, Quarter Pounder with Cheese or Big Mac, along with Medium Fries, a Medium soft drink and the pièce de résistance: a newly branded Sweet 'N Sour Sauce. Why is a packet of sauce important, you ask? Well, it's inspired by McDonald's next "As Featured In" moment: "Loki" Season Two.
Since McDonald's has a special role in "Loki" Season Two, the chain is giving everyone who gets that packet of sauce a sneak peek through a themed augmented reality experience on Snapchat. When fans scan the newly branded Sweet N' Sour Sauce lid on Snapchat, they will unlock exclusive content developed by Marvel Studios, with new content debuting weekly throughout the promotion.
For folks aching for "Loki" tidbits now, however, looking at the material that McDonald's has provided, we can speculate about a few things about the upcoming plot of Season Two, which is streaming Oct. 6 on Disney+.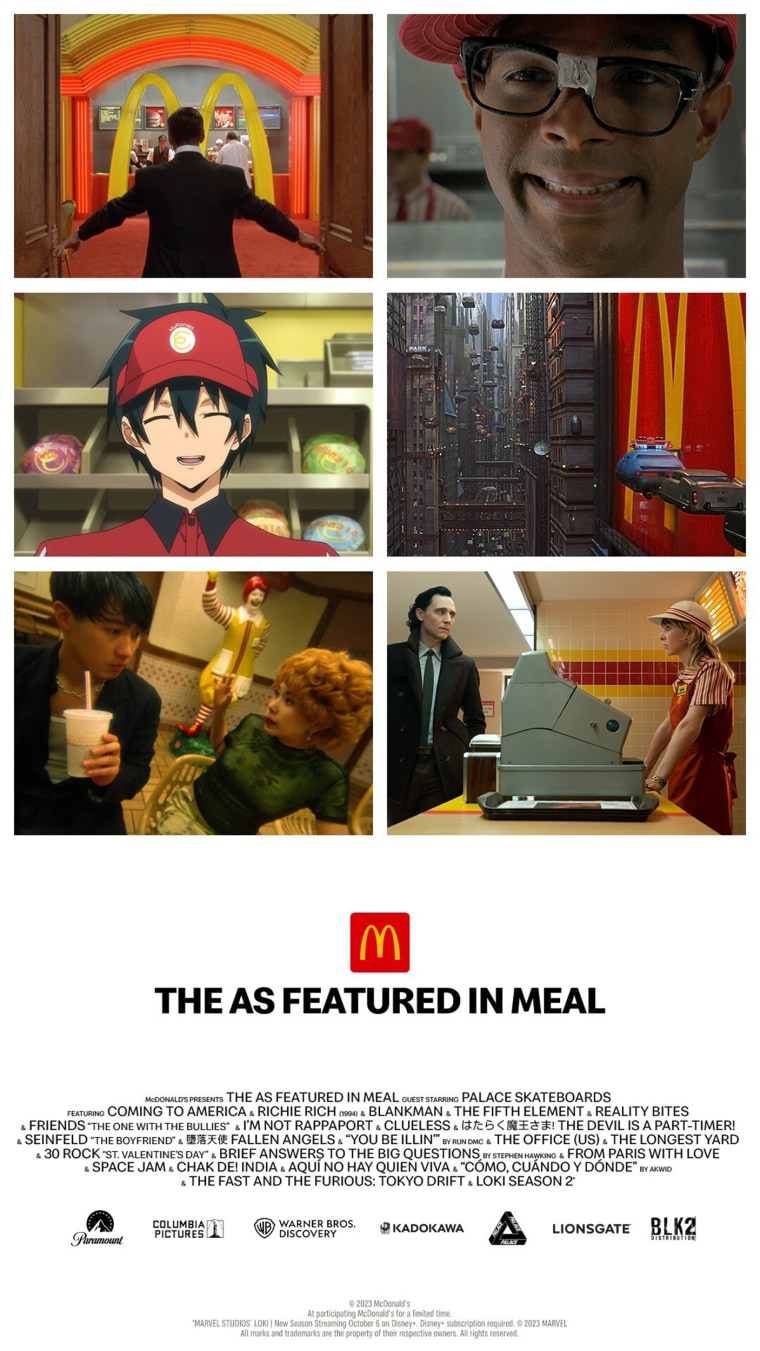 First, in a screengrab from McDonald's "As Featured In" poster, Loki (Tom Hiddleston) appears to be inside of a vintage-looking McDonald's, which might signal more time-travel for the character as audiences saw in Season One.
His cashier appears to be none other than Sylvie (Sophia di Martino), who was featured prominently in Loki's last adventure. What Sylvie is doing working at a McDonald's in the past remains to be seen, but we'll all know for sure this fall.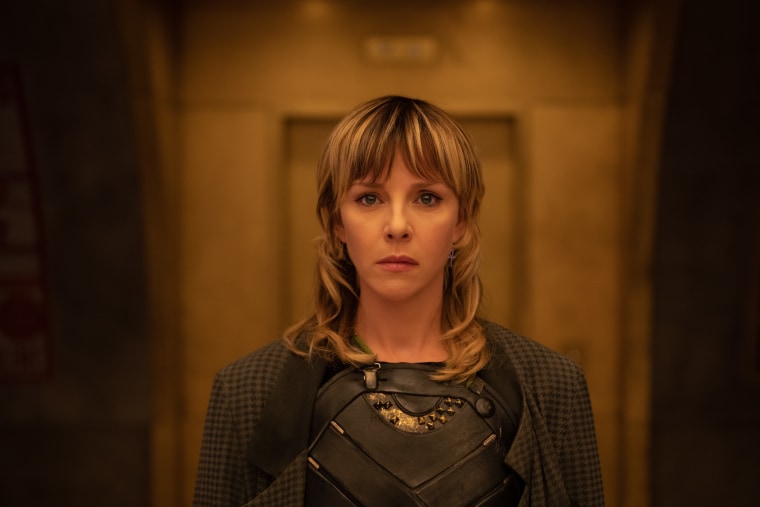 In addition to superhero sauces, McDonald's is releasing merch as well, partnering with Palace, a London-based skateboard and streetwear brand to create a merch line called Palace McDonald's.
Starting on Aug. 14, fans who buy an As Featured In Meal can scan a code on its packaging to purchase pieces from the collab, which include hoodies and tees.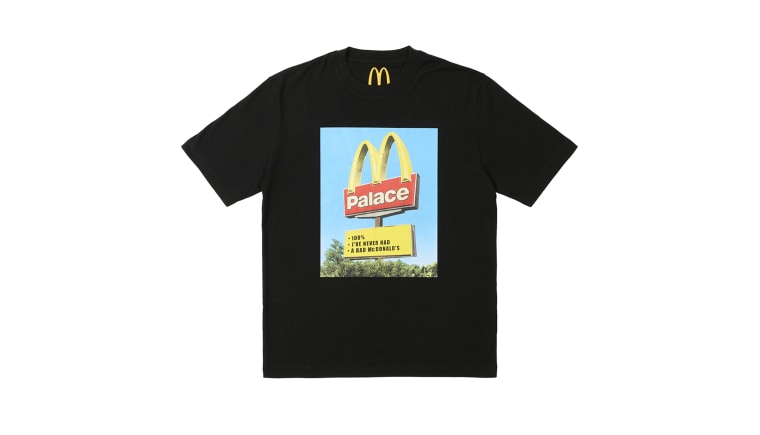 Two McDonald's locations will transform as well, for separate reasons: First, on Aug. 18, Palace will take over the very first McDonald's restaurant in the U.S., an outpost in Downey, California, with a pop-up fashion experience where fans can buy the upcoming merch.
And finally, McDonald's will be immersing fans into the multiverse of "Loki" by "transporting a Brooklyn McDonald's back to 1982," as seen in the upcoming season. This experience comes to our current timeline starting Aug. 30, for three days only.