A meatless Big Mac? Sloppy Joes sans the ground beef? Oh yeah! And I'm willing to bet that even the biggest meat-lovers will enjoy sinking their teeth into the two hearty and healthy dishes below.
Skinny Sloppy Joes
Sloppy Joes are a favorite in my house, but the standard from-the-can version can set you back more than 600 calories. I remade the classic comfort food using lentils instead of beef and swapping the starchy roll for roasted zucchini boats. The result: A deliciously light spin (just 82 calories!) that you can most definitely go back for seconds or thirds—even fourths—of!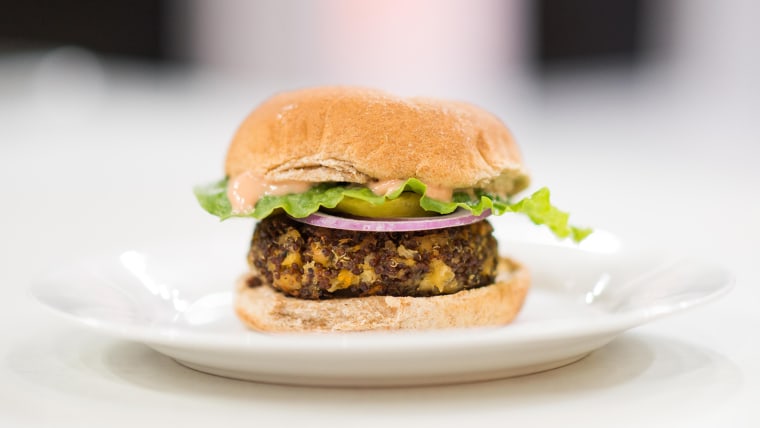 McJoy
Sing to the tune of the classic jingle of McDonald's Big Mac, but with a few vegetarian tweaks: "One all-plant patty, special sauce, lettuce-please, pickles, onions on a whole grain bun!" Try this vegetarian version tonight and I promise, you won't be disappointed.
Want Joy to make over your favorite fattening dish? Challenge her via Twitter, Facebook and Instagram.