Our editors independently selected these items because we think you will enjoy them and might like them at these prices. If you purchase something through our links, we may earn a commission. Pricing and availability are accurate as of publish time. Learn more about Shop TODAY.
The holidays bring with them lots of family gatherings, parties with friends and, most importantly, lots and lots of glorious food.
Since it may be tempting to try everything (especially the sweet stuff), we at TODAY Food decided to have some of our eager staff review a few of the latest holiday M&M's flavors, plus a few treats already on the market, so that you can decide which ones are actually pretty good. We set up a blind taste-test and had tasters write down their thoughts.
As expected, the comments were honest and often hilarious. Some commented with thoughtful musings, others just wrote down single words — but no one held back. Unless otherwise noted, these flavors are now available nationwide.
1. White Peppermint, $3, Target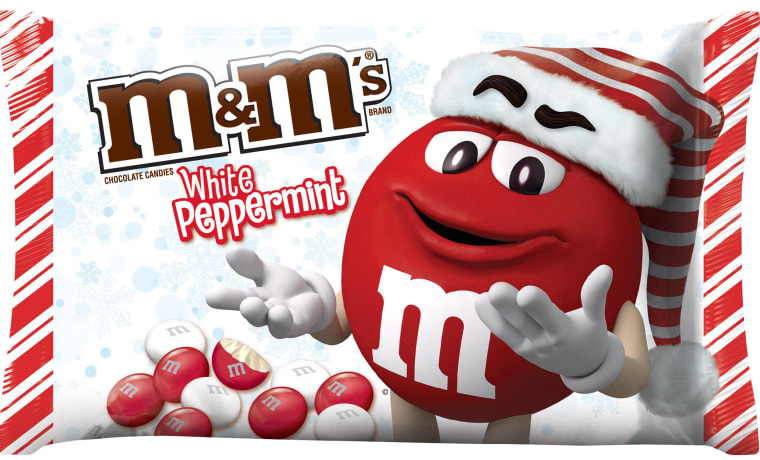 There are two minty options on the list and these were the winners. However, most tasters actually loved both. These candies have a white chocolate base and are similar in texture and taste to classic Butter Mints.
Comments:
Aggressively minty in a good way.

This tastes like leaving a TGI Fridays.

This is how I would imagine Santa's breath smells.

My grandma owns these.

It's like an M&M had a baby with a candy cane.
2. Holiday Mint, $3, Target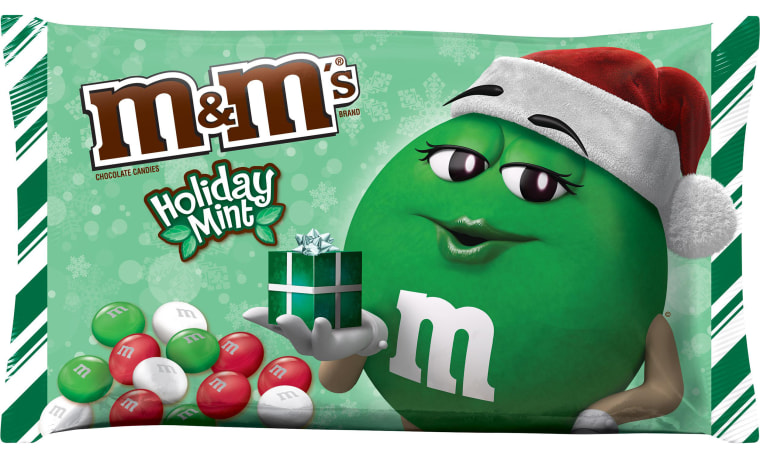 These M&M's are almost refreshing but unlike the other mint M&M's, they are made of milk chocolate. They would be perfect for, as a staff member said, "eating by the truckload," or to have as a post-meal treat. These taste like mini Andes mints with a crispy exterior.
Comments:
They taste like thin mints and M&M's had a baby.

Not as minty as I would have hoped. Sad.

These taste exactly like the mints they give you at restaurants when you leave!

This reminds me of Christmas.
3. White Pumpkin Pie, available at drugstores nationwide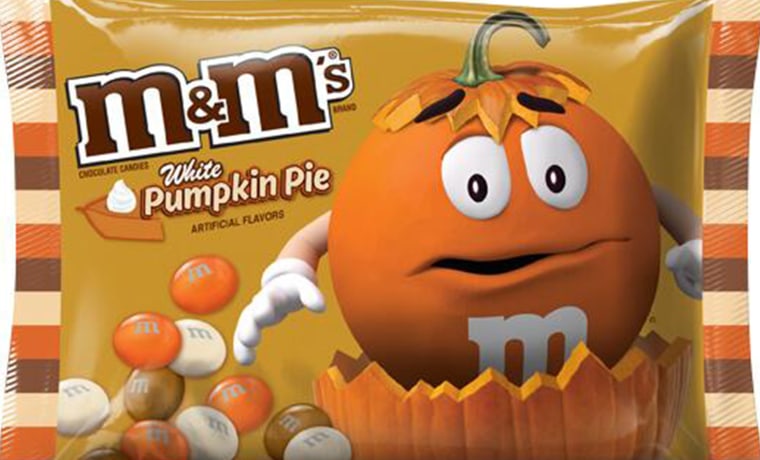 People weren't quite sure what these were. Very few guessed that it was a pumpkin-flavored candy. If you like pumpkin spice-flavored things, this probably won't be your go-to sweet treat since any spice flavoring is very mellow and it's generally just very sweet with a slight caramel taste.
Comments:
This tastes like a waffle, which is honestly quite puzzling.

This sort of tastes like maple syrup mixed with chocolate.

Thanksgiving dinner.

These taste like a fall day.

They have a sweet, coffee nut taste.
4. Cookies and Screeem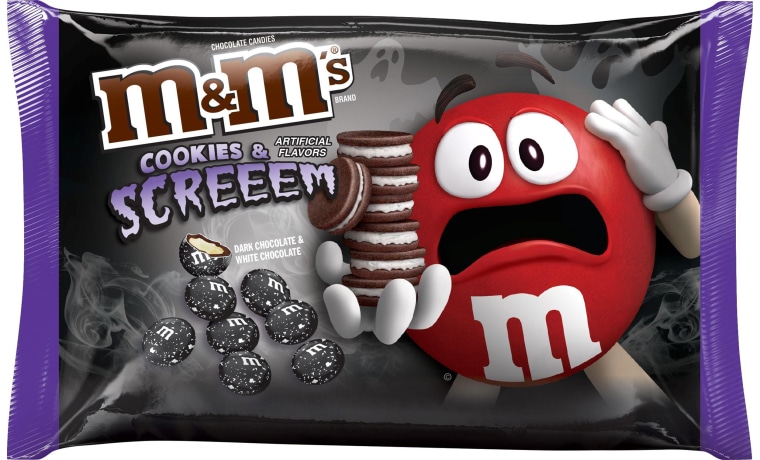 People found these limited-edition M&M's from Halloween the most confusing. They definitely left the TODAY house divided. More than one person tasted black licorice, but others were ready to take the entire bag home. The inside of the candy looks like an Oreo cookie with both white and milk chocolate. This flavor is available exclusively at select Target stores.
Comments
They taste like black licorice and they should be Easter colored.

I can't tell what they're supposed to taste like.

What is this? I'm not happy about it.

Double fudge brownie

These would be delicious on vanilla ice cream.
5. Pecan Pie, $4, Walmart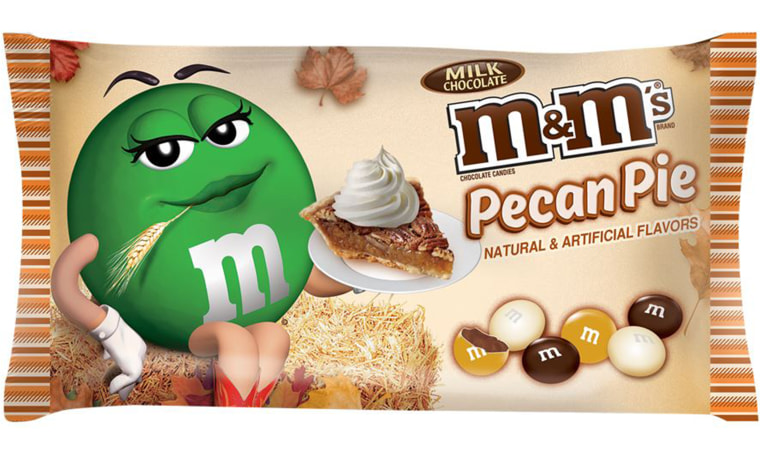 While no one guessed the actual flavor of these M&M's, nearly everyone thought they were delicious. This flavor is a limited-edition available at exclusively at Walmart. Many tasted notes of coffee, others even tasted pumpkin ... but no one really picked up on the pecan part.
Comments
Sweet butter

Pumpkin spice latte

Butterscotch chocolate? LIKE!

I could only eat a few before they got gross...

I feel like I just ate a candle.
6. White Chocolate Candy Corn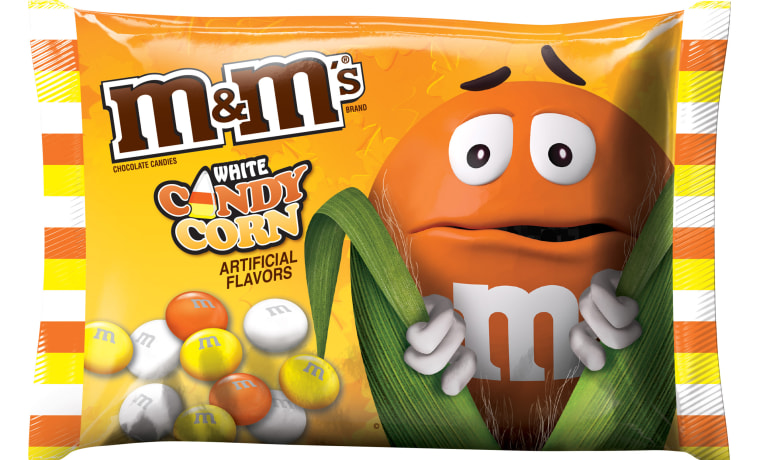 Despite the fact that these M&M's were the exact colors of a piece of candy corn, no one guessed the flavor. As the sweetest treat of the bunch, these were also the most divisive — just like candy corn itself! The common theme among the guesses were really sweet treats like marshmallow or pure sugar.
Comments
Is this eggnog? It's kind of interesting, but not quite delicious.

They taste funny… kind of like a milkshake or a marshmallow.

Perfume-y cotton candy

This tastes like a scented marker.

Overwhelmingly sweet
7. Milk Chocolate, $3, Target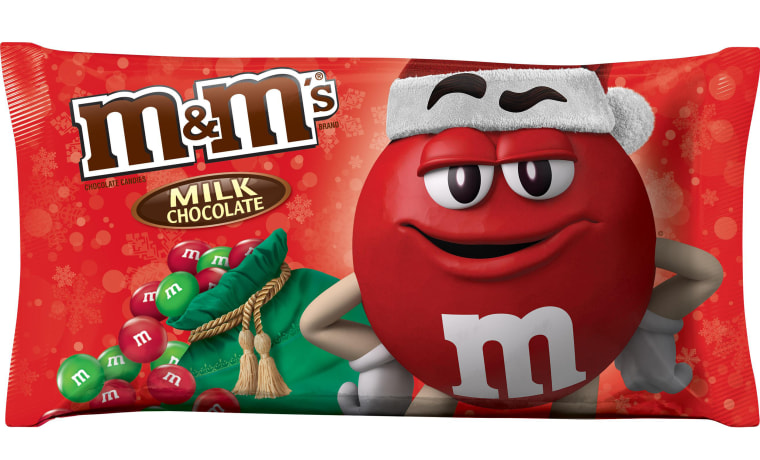 Finally, just to test our staff's palates, we threw in some original M&M's (the red and green variety, now out for the holidays) just to make sure they were paying attention. Turns out, TODAY staffers have some pretty sharp taste buds — we couldn't get this one past them!
Comments:
Are these regular M&Ms? I think you're tricking me.
I imagine this is exactly what my grandma would put out in a pretty bowl on Christmas Eve.
The colors make me happy!
They taste totally normal!
They're regular M&M's, but I appreciate the festive appearance.