We may be in denial that summer is almost over, but the candy world is fully embracing the fall with a bunch of autumnally-themed treats.
Have you ever wondered what would happen if an Oreo and an M&M had a baby? Wonder no more.
M&M's has just released a limited edition cookies and cream flavored candy they're calling "Cookies & Screeem." The product will be available exclusively at Target stores, selling for $3 a bag. The new M&Ms feature white chocolate centers with dark chocolate coatings, and the shells are black with white speckles.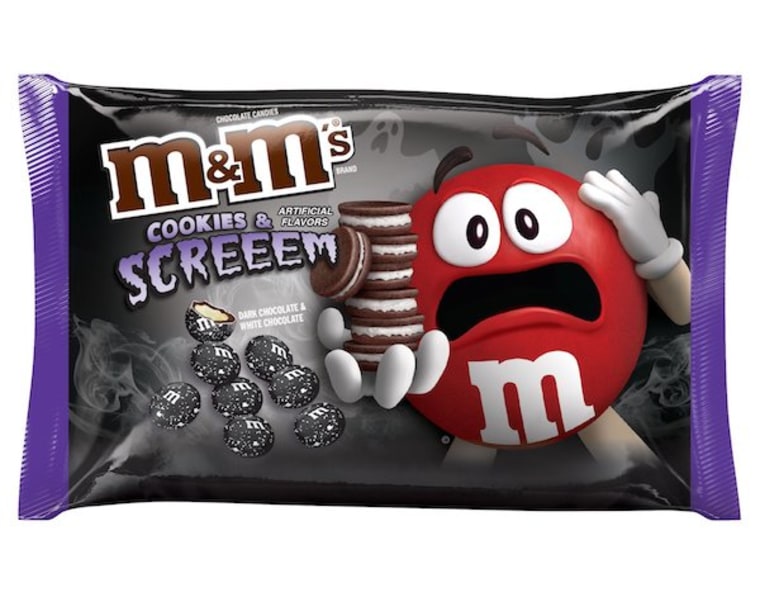 Few things signal the arrival of fall like pumpkin-flavored everything popping up on store shelves. Now Kit Kat has jumped on the bandwagon with a new pumpkin pie flavor. Kit Kat Pumpkin Pie has the usual crispy wafers that Kit Kats are known for, but they're filled with a pumpkin pie-flavored creme and topped with a pumpkin spice coating.
These limited-edition Kit Kats have been spotted at Dillons and Pick 'n Save, which are both owned by Kroger, so they may be headed there next. While Pumpkin Pie Kit Kats are new to the U.S. market, pumpkin has made an appearance in the Kit Kat world before, via a pumpkin pudding variety previously available in Japan.
End of summer blues got you feeling a little batty? Reese's is getting into the spirit of Halloween with bat-shaped peanut butter cups.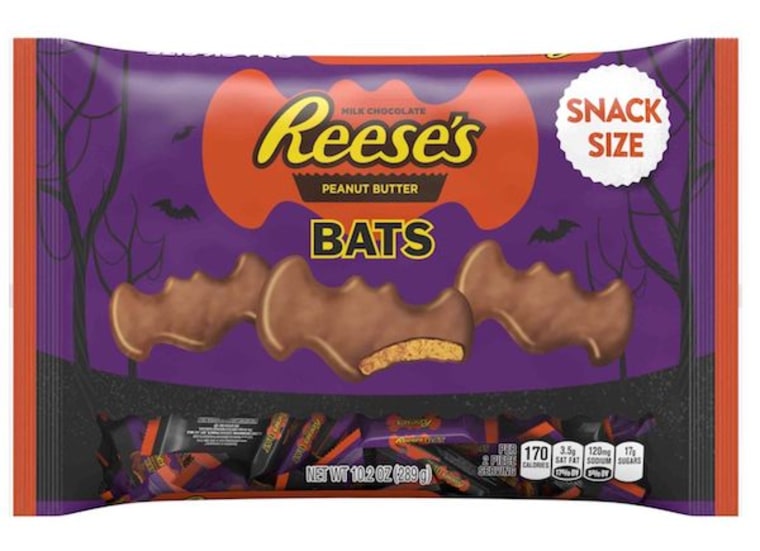 Not only are Reese's Bats are super cute, but they're a pretty fun choice for any Halloween candy shopping list. You can find them exclusively at Target right now for $3.59 a bag. While these bats are new to the Reese's line, it looks like fans of the peanut butter cups figured out ways to make a homemade variety with this twist years ago.
While the leaves haven't even started to fall yet, we can't wait to see what sweet seasonal treats will launch next!