Rice Krispies Treats, cough drops, protein powder and even beauty products … it's as if no corner of the consumer world has been left untouched by pumpkin spice.
And yet, here we are, with one more product to ensure pumpkin spice's universal domination: Spray-on Spice. One company has cut out all the middlemen to give you, dear reader, the power to instantly transform any mundane food into the transcendental taste that is pumpkin spice.
Simply Beyond Pumpkin Spice Spray-on Spice, $11, Amazon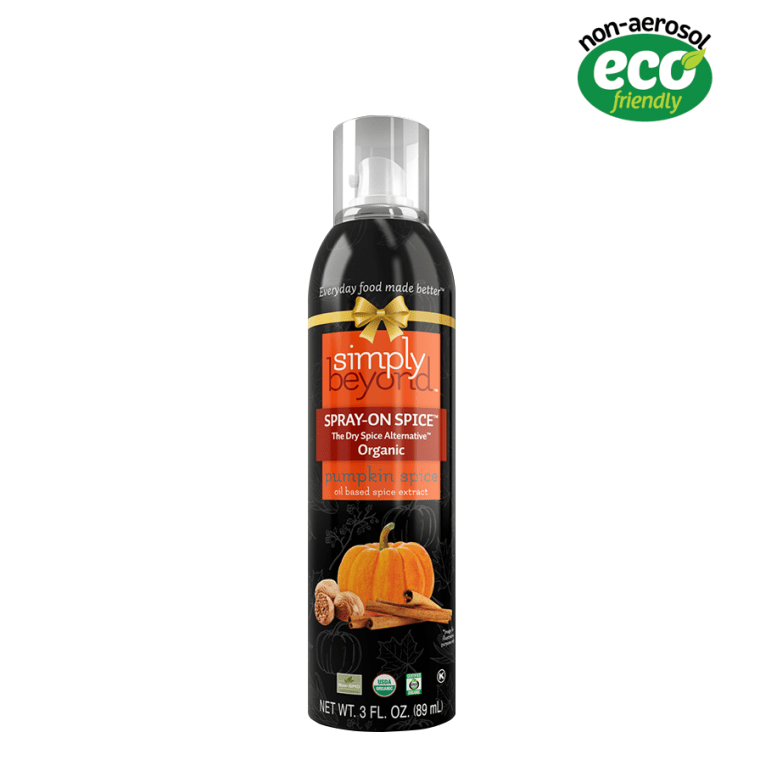 Simply Beyond's organic flavor spray contains natural ingredients including canola oil, and cinnamon, ginger, nutmeg, and allspice essential oils. While it doesn't actually contain any pumpkin, it does have the same ingredients as a powdered pumpkin pie spice blend, but in spray-on oil form — which means no actual cooking needs to be involved — you can literally get those warm fall fuzzies with just the touch of a button. (It also comes in gingerbread and cinnamon flavors if you are feeling daring).
Can't get your kids to eat their veggies? Pumpkin spice it up! Sad about your boring brown bag sandwich? Pumpkin spice it up!
In all seriousness, some chopped butternut squash sprayed down with this oil and roasted in the oven would probably be pretty delicious — and make your kitchen smell like heaven.
The spray costs $10.99 for a 3-ounce non-aerosal can. And if you get hooked, Simply Beyond has an array of flavored oil sprays, including other holiday blends like gingerbread and cinnamon, as well as herbal varieties like oregano, basil and lemongrass.
I only have one question: If I spray it on my husband, will he become warm and sweet like a pumpkin spice latte? Because that is totally worth $10.99.