An Oreo cookie flavor is back by popular demand — with a name change the public has long been begging for.
On April 25, Oreo announced on social media that a limited-edition flavor would be making its triumphant return just in time for summer. The flavor — Limited Edition S'moreo Sandwich Cookies —are set to become available May 8, allowing once again for sweet tooths to achieve that s'mores feeling without a campfire.
"Things are getting real toasty over here," wrote Oreo on the brand's official Instagram. "S'mOREO Cookies are back on shelves 5/8!"
Oreo says the graham-flavored sandwich cookie, which is filled with layers of chocolate and marshmallow-flavored creme, is returning for the first time since 2021.
Previously, the limited-edition cookies were called S'mores Oreos, which at the time miffed a lot of people online who thought a more obvious name was right there for the picking.
"Whoever decided to not call these S'moreos should be fired," tweeted one person in 2020.
"Not calling these 'Smoreos' is just a hugely wasted opportunity," tweeted another in 2021.
"I'm shaking rn…literally in tears…they didn't call them s'moreos," wrote another Twitter user in 2021, to which another replied, "Somebody made Oreol big mistake."
To tease this year's announcement, Oreo posted a coy video to its Instagram account the day before official word dropped.
"If you need us, we'll be perfecting our fav summer snack," the brand wrote — and perfect it did, according to recent feedback concerning the new name from the sandwich cookie lobby.
"@Oreo made my day announcing they're bringing back S'moreos AND changing the name from S'mores Oreos to S'moreos because that just makes sense," one person tweeted. "It's been a long few years without you."
"Been having a pretty middle of the road day but I just found out that S'MOREOS are coming back & I am feeling like a 10 out of 10," wrote another Twitter user.
"THEY ARE CALLED SMOREOS! YOU UNDERSTOOD THE ASSIGNMENT," wrote a clearly very excited Instagram commenter.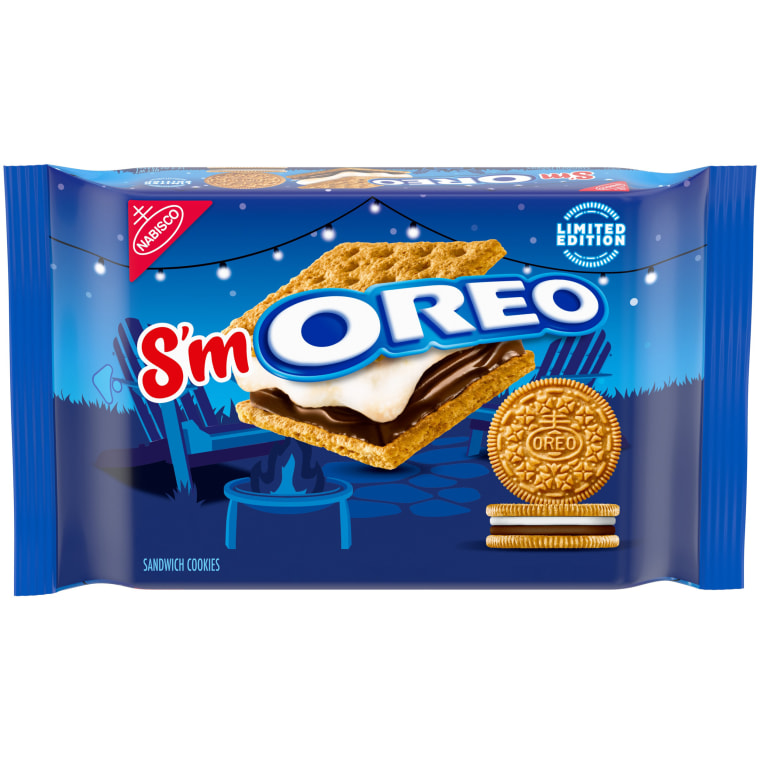 S'moreo cookies first debuted in 2015 to great fanfare, before disappearing like a marshmallow-y mirage, only returning for limited-edition runs in the years since. But lucky for people living in 2023, because they're back, and better than ever — according to fans of portmanteaus, that is.
Oreo says the limited-edition cookie will be available nationwide wherever Oreos are sold while supplies last, so get you s'more before it's all gone.