Campfire treat enthusiasts will want to try the latest Oreo cookie, announced today: S'mores. The cookie portion of the Oreo is "graham flavored," and sandwiched between are layers of chocolate and marshmallow flavored "creme" filling.
As with the Red Velvet Oreo before it, the newest limited edition Oreo flavor was predicted by many online before its official debut.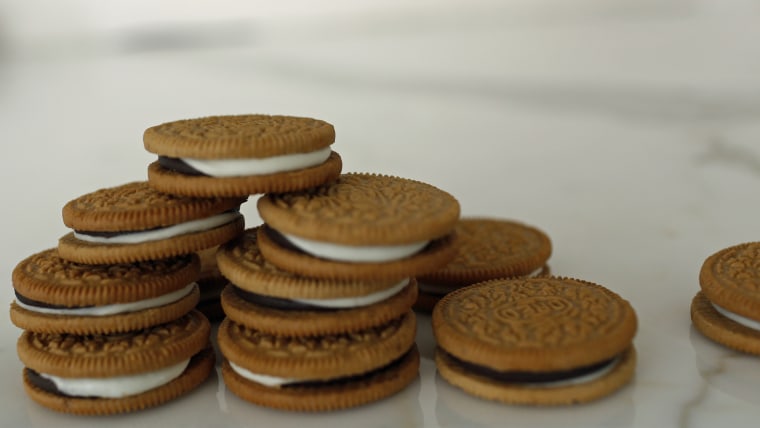 Packages are slated to hit stores nationwide on May 22, but we got a sneak taste. Our verdict? Though the cookies don't taste much like s'mores — more like a Nilla Wafer with Oreo filling — they were still gobbled up at our office, and they're certainly visually appealing. Our big plan for the summer: Sandwich them with chocolate squares and toasted marshmallows for a super-s'more.