/ Source: TODAY Contributor
Omelets? So over them. Fried eggs? Forget about it. When it comes to breakfast, baked eggs are the best invention since, well, sliced bread. These individual ramekins are filled with a deluxe blend of savory vegetables and rich, creamy eggs; give them 20 minutes in the oven and get your spoons ready for scooping up every drop of this dreamy dish.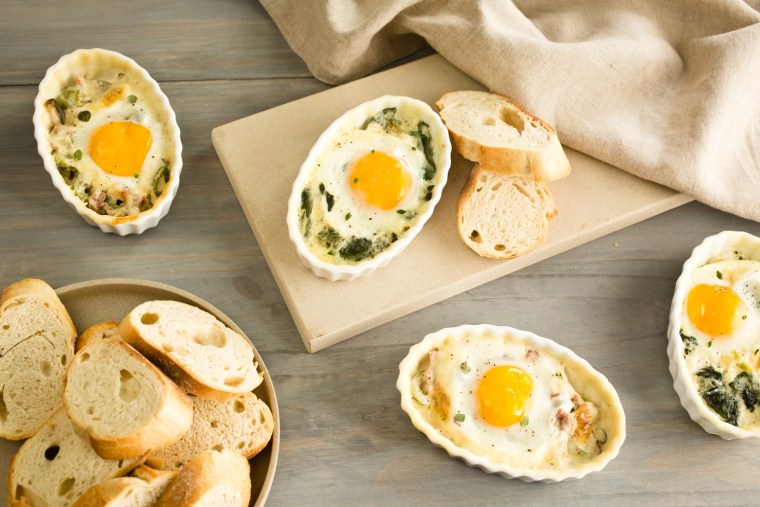 For an interactive family brunch or gathering, set up a make-your-own egg station and let everyone customize their meal with mushrooms, sausage, spinach and more. Or prep the ramekins with the base vegetables and meats the night before and add the eggs and cream in the morning for an almost-instant indulgence.