You probably love your microwave because it slashes the time it takes for most cooking tasks. But did you know that it's also an effective ally for weight loss? If it sounds too good to be true, check out these ways your microwave can help you consume fewer calories, keep control over portions and more.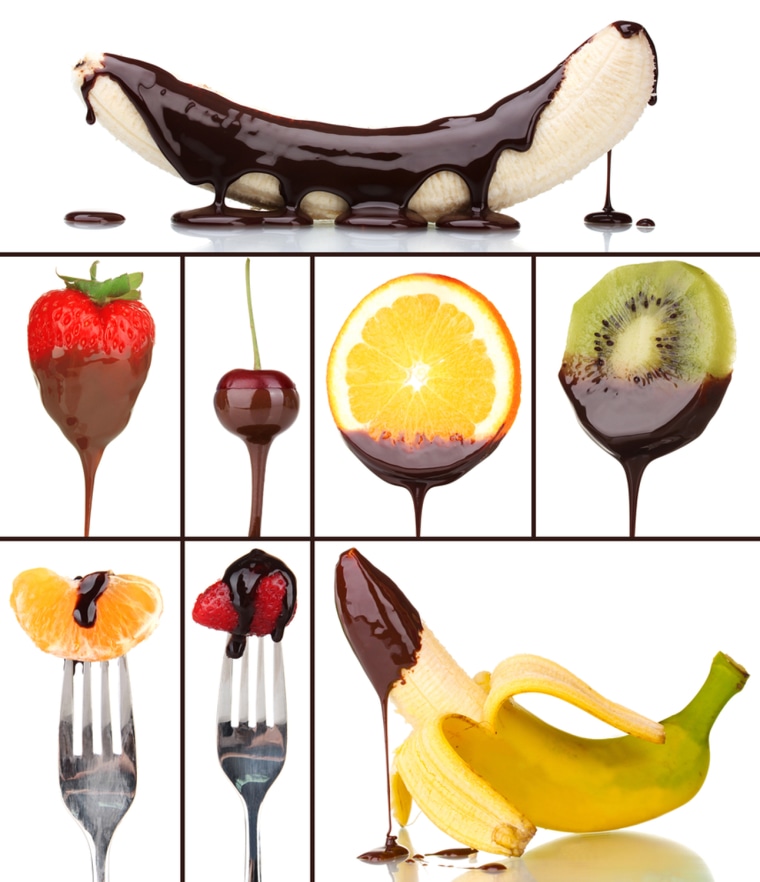 1. Give fresh fruit a more indulgent twist: Fruit is full of vitamins and fiber and is naturally sweet. But, let's face it: It isn't always a satisfying substitute for dessert. Make fruit more treat-worthy by dipping it in chocolate. Microwave two tablespoons semisweet chocolate chips (about 100 calories worth) in 10-second bursts, stirring between each, until melted. Now that's more like it. 
2. Strip eggs of unwanted calories: If you cook eggs on a stove, chances are, you aren't very careful about the amount of oil you're adding. Some oils may have health benefits, but they're still caloric, adding around 40 calories and 4 grams of fat per teaspoon. To make lower cal scrambled eggs, coat a microwave-safe bowl with a small amount of cooking spray, crack two eggs into it and whisk. Microwave on high for 2 minutes or until just cooked through, checking at 30-second intervals to prevent overcooking and whisk if needed. And don't be afraid to dress those eggs up a little: Check out Joy Bauer's 2-minute salsa scramble (one of her many easy, healthy breakfast ideas). Prefer poached eggs? Your microwave can help you do that better, too.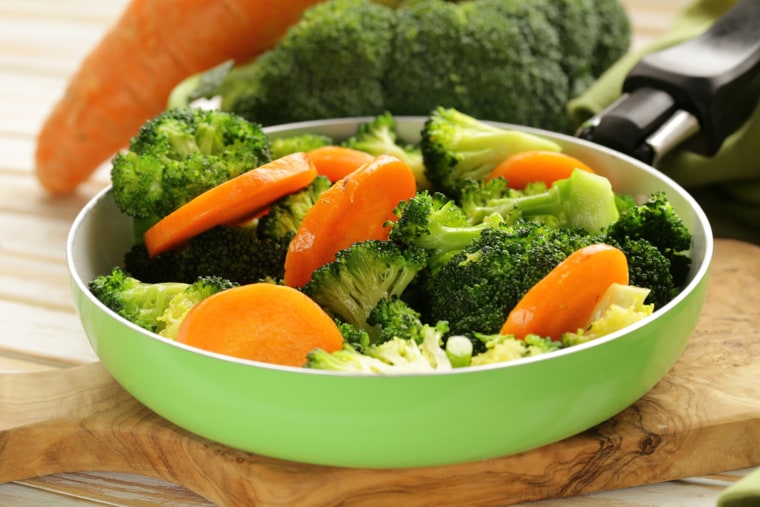 3. Cook the most virtuous veggies: Steaming is one of the healthiest ways to cook vegetables. You can prepare them without added fats, and because they come in minimal contact with the cooking water, they retain the maximum amount of nutrients. To steam in the microwave, place 2 to 3 tablespoons water in a heatproof bowl, top with cut raw veggies and cover (a microwave-safe plate works well for this if you don't have a lidded container that can go in the microwave). Microwave on high for 3 minutes or to desired tenderness.
4. Turn potato chips diet friendly: It's true — crispy, delicious potato chips can fit into your diet, thanks to the microwave. To make: Thinly slice 1 pound potatoes, preferably with a mandoline. (Try russet, Yukon gold, red or Peruvian purple potatoes.) Spray with olive oil to lightly coat and sprinkle with 1/2 teaspoon salt. Arrange a single layer on a heatproof plate (you may need to make several batches) and microwave on high, 4 to 6 minutes, or until the potatoes start to brown.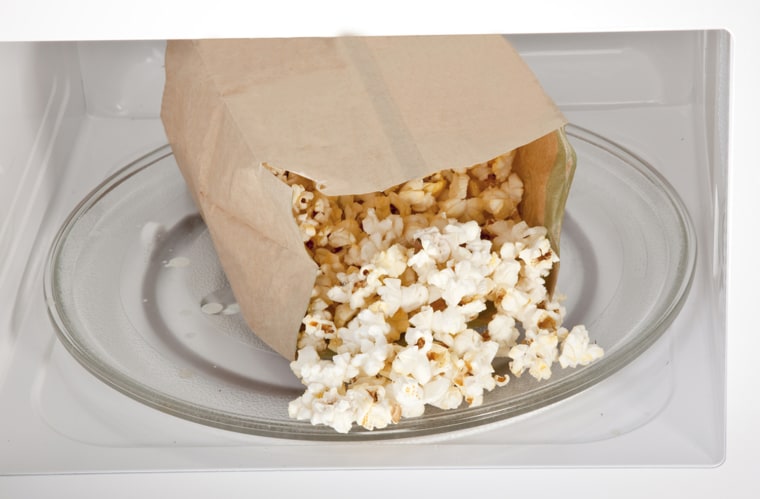 5. Ban trans-fats from your popcorn: You've likely heard that popcorn is a great low-cal choice when you're craving a crunchy snack. However, many of the prepackaged microwave popcorns out there contain partially hydrogenated oils (read: unhealthy trans fats) or other saturated fats, plus high amounts of sodium. But the truth is, popcorn can be satisfying and healthy without all the extra fat, calories and sodium. And it's easy: Place 1/4 to 1/2 cup popcorn kernels into a lunch-sized brown paper bag and sprinkle with about 1 teaspoon salt. (Or other spices — get creative!) Fold top of bag over several times to seal, and then microwave on high for about 3 minutes, or until popping slows to 2 to 3 seconds between pops. (To see the method in action, check out this video from the kitchn.)
6. Make a sinless apple "pie":  Apple pie is a cozy treat, but darn that crust for all the fat and calories. But you don't need it to sate your craving. Cut an apple in half and remove the core from both sides. Place in a heatproof dish, sprinkle with 1 tablespoon each of brown sugar and cinnamon and 1/2 tablespoon nutmeg. Top with 1 teaspoon of butter. Microwave on high, 3 to 4 minutes, until tender.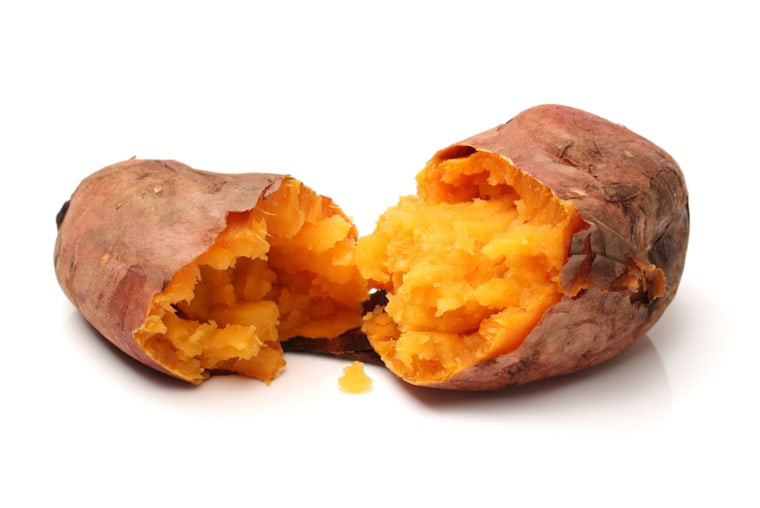 7. Whip up healthier starchy side: Not all carbs are bad, of course, but some are better than others. Instead of pasta or white rice, use your microwave to make a quick "baked" sweet potato, which is high in beta-carotene and vitamins A and C, as well as filling fiber. To make, scrub skin, pierce with a fork and microwave on high, 4 to 5 minutes, turning occasionally to ensure even cooking. Turn your side into dessert by adding a drizzle of maple syrup or a small sprinkle of brown sugar. 
8. Indulge in (a smart amount of) cake: All good diets have cheat days built in, as too much deprivation can derail your resolve. Enjoy your well-deserved treat — and eliminate the temptation to eat extra portions — by whipping up a single-serving cake in the microwave. The healthy microwave chocolate cake below contains only 177 calories.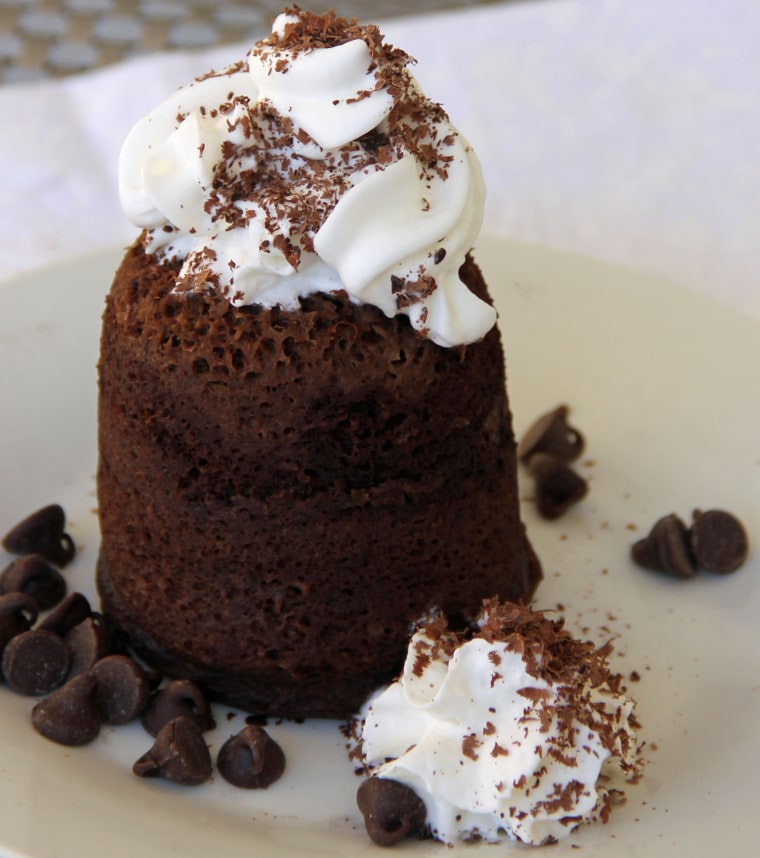 The best healthy microwave mug cake around
Reprinted with permission from Happy Being Healthy
1 egg

1/4 cup pumpkin puree (substitution: applesauce)

2 tablespoons healthy flour (oat, spelt, whole wheat, etc.)

1 tablespoon + 2 teaspoons sweetener (Truvia, Splenda, sugar, etc.)

1 tablespoon + 1 teaspoon cocoa

1/4 teaspoon baking powder

1/8 teaspoon salt

1/4 teaspoon vanilla

1 teaspoon milk of your choice (I used unsweetened almond milk)

1 tablespoon dark chocolate chips (optional, but highly recommended!)

Spray a microwave safe mug or small dish with cooking spray.
Put all ingredients into the mug or dish.
Mix very well with a fork or small whisk (you don't want chunks of egg or pumpkin in there!)
Cook in microwave for 2 minutes.
Top it with your favorite topping (peanut butter, whipped topping, fruit, etc.) or you can enjoy it plain!
You can eat it right out of the mug, or put it on a plate.