One of Burger King's most beloved menu items is getting a flavor makeover ... but only in Massachusetts (for now).
The fast-food chain just announced that it's testing two new flavors of Chicken Fries in the Boston area for a limited time. With any luck, they might just become more widely available soon enough. For now, here's everything you need to know about Burger King's latest flavor innovations.
The fries come in two flavors: Chicken & Waffle and Chicken Parm.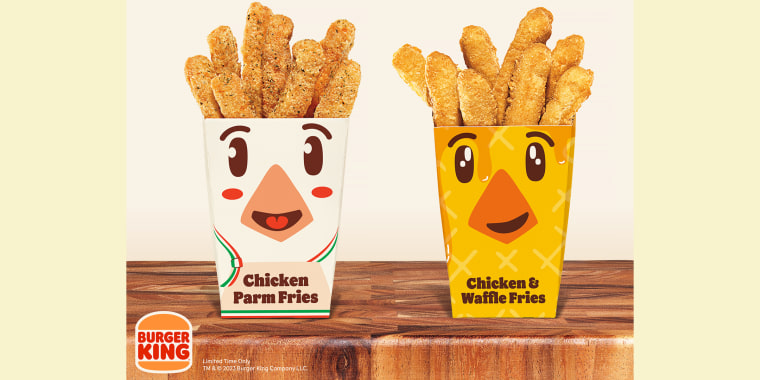 Traditional Chicken Fries are made with crispy white meat chicken and come in a shape that's perfect for dipping, just like, you know, french fries. The two new flavors will look and taste the same, just with some extra flavor.
Chicken & Waffle Fries: This take on a classic brunch dish is "coated in a sweet waffle batter and served with a dip cup syrup," according to Burger King.
Chicken Parm Fries: Just like the highly popular Italian dish, these flavored fries are "breaded with parmesan, garlic, and Italian herbs and served with a marinara dip cup sauce."
The flavors are available for a limited time only.
Eager to become one of the first to try the new flavors? Chicken & Waffle and Chicken Parm Fries are available starting July 24 for a limited time, while supplies last.
Boston-area restaurants won't sell both flavors in one location.
If you're hoping to try both flavors during one Burger King stop, you're out of luck. While the chain is testing Chicken & Waffle and Chicken Parm Fries, it'll only sell one flavor at each location, meaning you might have to drive a bit to find both of them.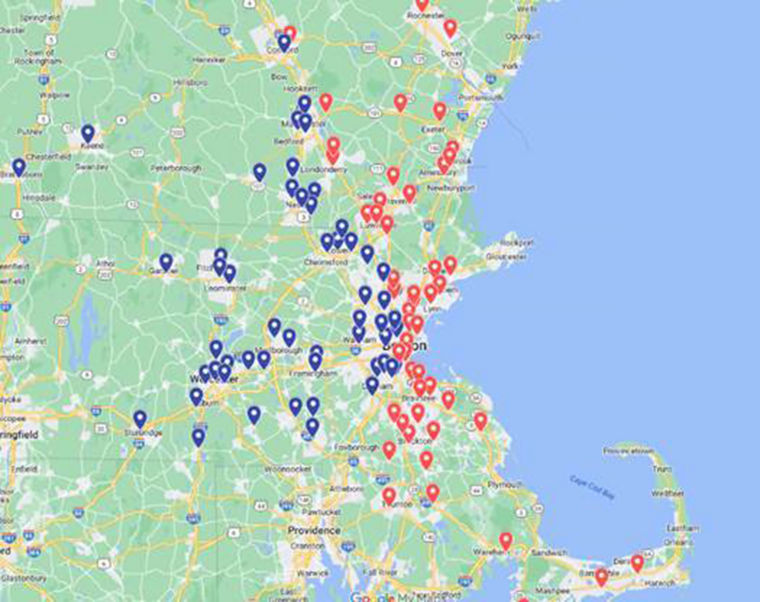 The map above shows locations in blue that will sell Chicken Parm Fries and locations in red that will sell Chicken & Waffle Fries.
This isn't the first time Burger King has experimented with Chicken Fries flavors.
When Chicken Fries were first released in 2005, they were only available for a limited time. They would eventually come back on a few occasions for a limited time before claiming their permanent spot on the Burger King menu in 2015, following customer demand.
The popular menu item has also experienced flavor makeovers before. Chicken Fries devotees will recall that the fast-food chain debuted Crispy Pretzel Chicken Fries in 2018. Also made of white meat chicken, the dippable fries featured a crunchy, salty pretzel coating.
Over the years, Burger King has also released Buffalo Chicken Fries, Jalapeño Chicken Fries and, most recently, Spicy Chicken Fries.