Back in Oct., Gwyneth Paltrow said she was "home in sweatpants and breastfeeding for a long time" after her last birth, and that experience seems to have given her some time to ponder the loungewear's improvement. Could it be comfier? Cooler? Or maybe just way more expensive?
GOOP, Gwyneth's e-mail newsletter publication, recently announced a collaboration with King of Cole that produced a $290 casual sweat set in a denim hue ($140 for the cropped sweatshirt and $150 for the matching pants). Pricey, no? Maybe it's that pink drawstring.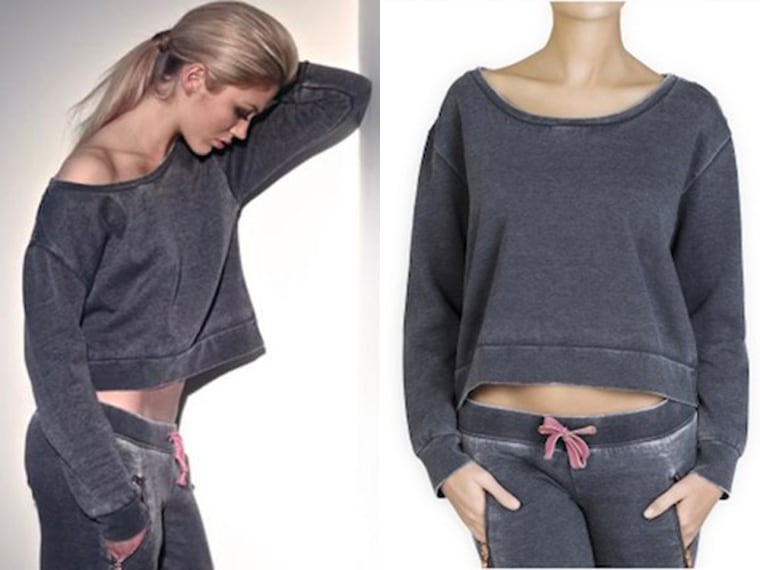 Granted, the King of Cole brand is known and respected for its soft fabrics, and GOOP declares this duo "ultra comfy" and "great for lazy days." But still, that seems like a lot of money. (I could just smother myself in some J.Crew cashmere for that kind of cash.) One Glamour.com reader agreed it likely wasn't intended for the everyday working woman: "I work too hard to pay that much for something to basically lounge in," she commented.
This isn't the first time a GOOP product has been criticized by the budget-minded: In July, Paltrow raved about the brand's $90 white T-shirt. She went on and on about it being "inspired by tuxedo tailoring", adding "grosgrain piping" and whatever, but all folks saw was $90 dollars … for a basic white T-shirt.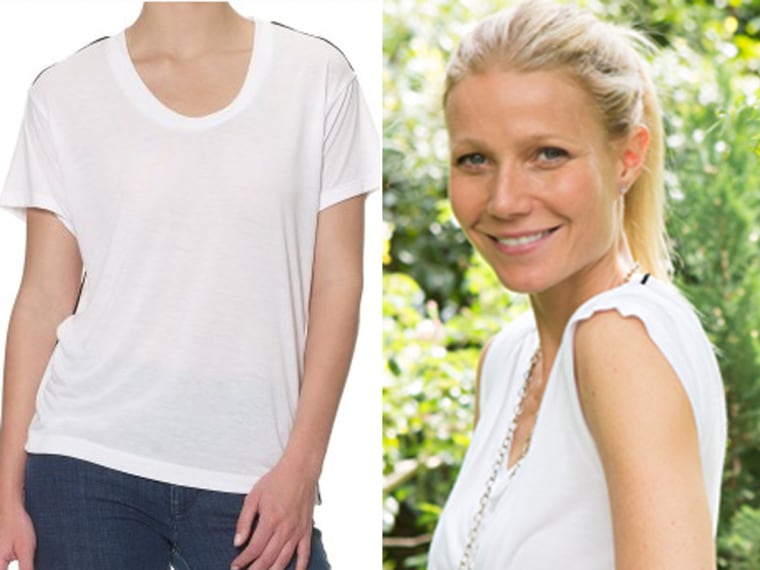 Obviously, luxury labels feature higher price tags – and designer heavyweights like Alexander Wang and Lanvin have certainly sold items like basic T-shirts for over $100. And the New York Times recently declared the "statement sweatpant" a "worthy alternative to jeans." But seeing as how GOOP markets itself as "your most trusted girlfriend on the web," ya gotta wonder if your girl is passive-aggressively trying to send you into debt.
Meanwhile, might we recommend these $58 cashmere sweats?
Rina Raphael is a TODAY.com senior editor who is still waiting for Tina Fey to get into e-commerce.
More from TODAY Style:
'Downton Abbey': Edith radiant as a bride
Heavy metal: Shimmer and shine on the Globes red carpet
Bronzer in the winter: How to maintain a glow year round