Catherine, Duchess of Cambridge, was radiant as ever as she celebrated the union of Prince Harry and the former Meghan Markle, now the Duke and Duchess of Sussex. Donning an off-white Stella McCartney dress, she ...
Wait — white?!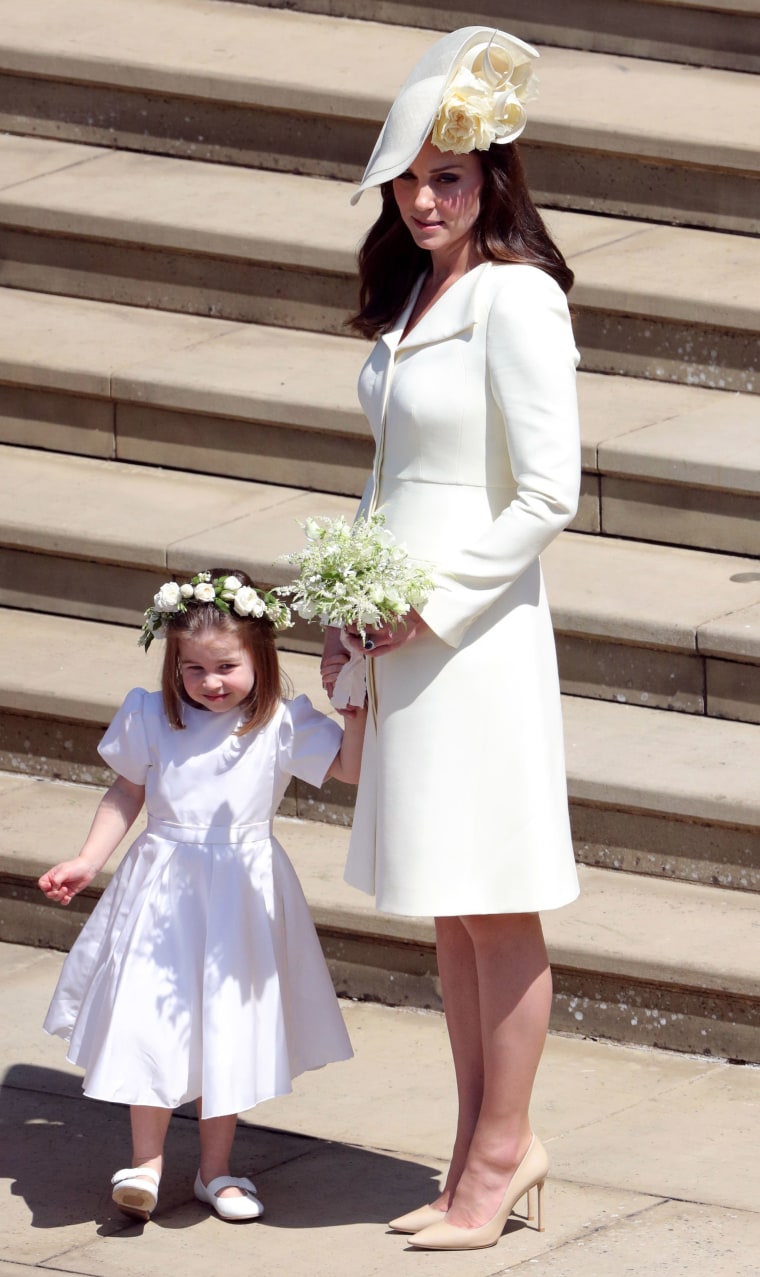 Isn't that normally considered a big faux pas for wedding guests? Did Duchess Kate, who is known for her impeccable royal style, actually make a wedding fashion misstep?
Definitely not, assured Diane Gottsman, a national etiquette expert, author of "Modern Etiquette for a Better Life" and founder of the Protocol School of Texas.
"Nothing is by mistake when it comes to decorum in the royal family," Gottsman told TODAY Style. "I am certain it was approved by Meghan."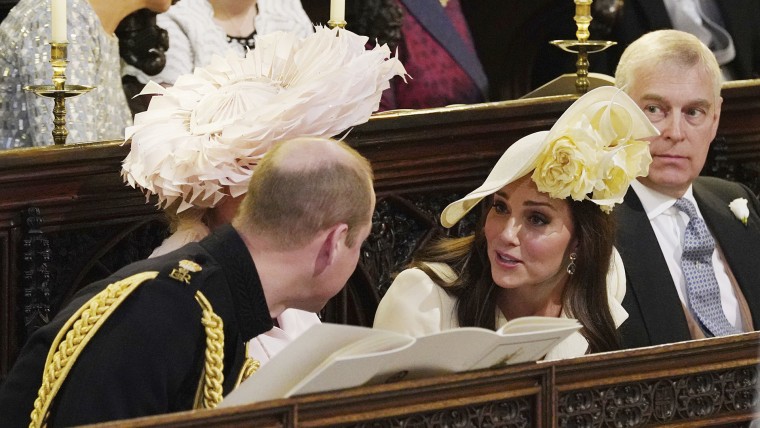 Duchess Kate is not the first royal wedding guest to wear white. Her sister, Pippa Middleton, made headlines in 2011 when she arrived at Kate's wedding to Prince William in a long, ivory gown. But according to Gottsman, it's acceptable to wear white with the bride's approval.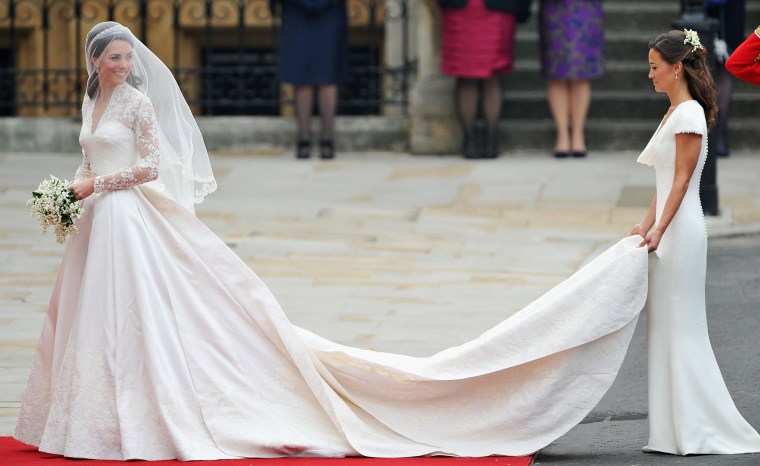 However, guests should still tread carefully. Only wear white if the bride brings it up first and specifically asks you to. (This is often a request reserved for important members of the wedding party, such as the mother of the bride or the maid of honor.) Never ask for permission to wear the color yourself.
"As a run-of-the-mill guest going to a wedding, you might have a beautiful white dress or ivory dress, and you don't just call the bride and say, 'Hey, can I wear ivory, too?'" Gottsman said. "There is certainly something else in your closet that you can select. That's not a question to ask the bride."
But what if you want to wear a white skirt and blazer or a shorter dress like Duchess Kate's? Is that any better than a flowing, floor-length white gown?
Nope. "White is white, ivory is ivory," Gottsman said.
What about dresses with prints? If it has a floral motif or other pattern that includes bits of white, it should be all right, Gottsman said. However, some common sense applies. If the most noticeable color in the pattern is white, steer clear.
"If you look at it and what you predominantly see is a white dress with pink flowers, it's still a white dress," she said.
In general, the traditional wisdom still holds true: Avoid white unless you've been explicitly instructed otherwise. After all, it's always safer to stick to the rules.