I recently spent six hours tackling a long-overdue project: sorting through thousands of photographs from my adult life. (Remember when we used to print duplicate photos of an entire roll of film?) In addition to freeing up some much-needed space in the garage, the intensely emotional process of sorting through snapshots from my late teens up until now opened my eyes to two important facts.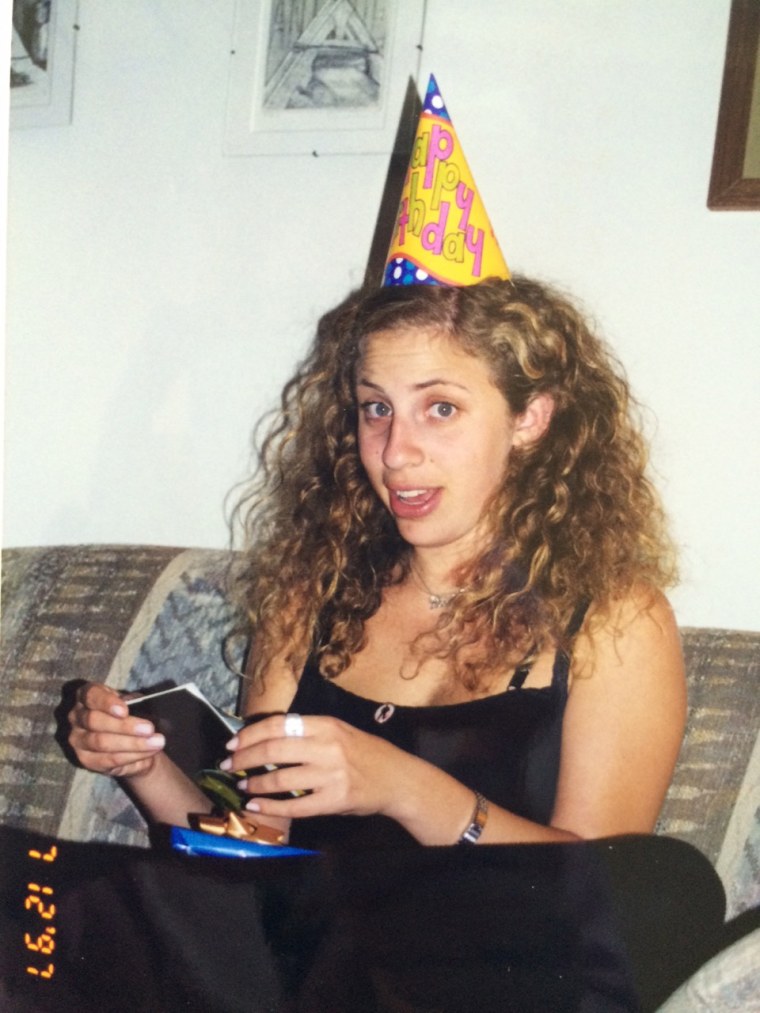 First, life is stunningly, breathtakingly beautiful. Even through bad times, I have always had the most doting and loyal friends and family around me. No matter what we went through together — countless birthday cakes, graduation caps, vacations, holidays and utterly ordinary days — love has always abounded.
Second, I'd never want to look 25 again. Nor 18. Nope, not even for a totally unlined face or a pre-twin-pregnancy body. No way, no thanks. Here's why I love the way I look now at 37.
1) I have some money.
Let's be clear: I'm not saying that I'm super rich. I'm saying that I am gainfully employed, mid-career and have some money, which is a lot more than the no money I had as an undergraduate at U.C. Berkeley and then a graduate student at N.Y.U.
That means I get to shop for a better-curated mix of useful things, like an investment handbag that keeps me organized rather than the cheapest available thing that carries books.
But even on a student-friendly budget, the shopping landscape has changed since I was younger. For my everyday wardrobe in my 20s, I bought pretty much anything available on the clearance rack at Ross. Couple that hodgepodge with my over-the-top taste that could rival Cookie Lyon from "Empire" and you have more tragic fashion fails than I care to remember.
(At the turn of the millennium in San Francisco — remember Y2K? — I was wearing a cropped, purple faux fur coat, an iridescent ball gown skirt and lug-soled, mid-calf boots. Why, fashion gods? Why?)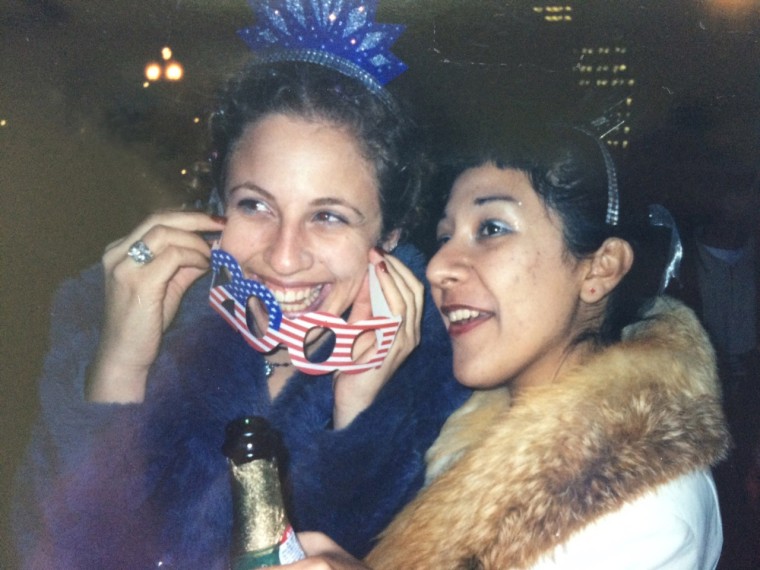 These days, there are more options for scoring innocuous staples on a budget. For on-trend wardrobe basics, like layering tanks, I shop at Forever 21 (unapologetically, thank you very much. They call it Forever 21 for a reason!). And I'm convinced that if I had access to such affordable, on-trend retail in the '90s and early aughts, well, maybe I wouldn't have so many embarrassing snapshots in the garage.
2) My face is thinner.
When you think of "baby fat" you probably picture chubby infants, right? Before spending a weekend looking at photos from my early 20s, I would have never realized how round my face was! And it's not just me: Comparing my friends' faces from back then to their faces now, I see that we all look leaner.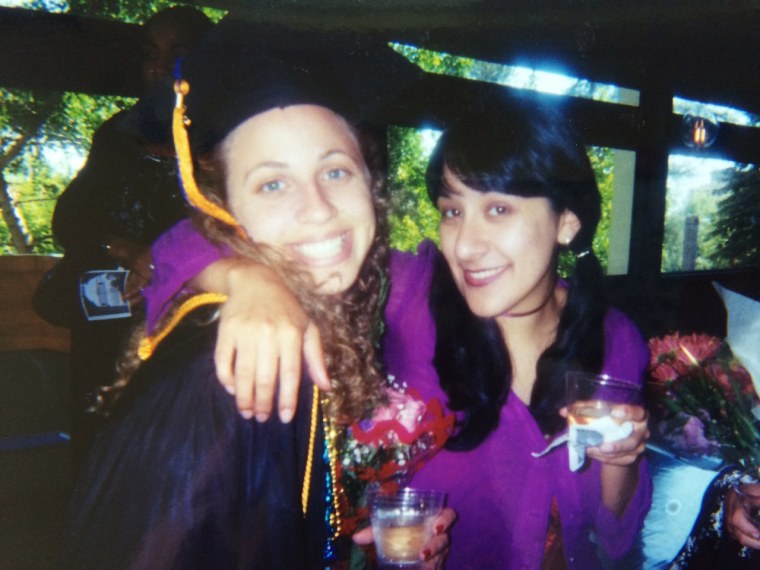 This also has to do with the fact that we are old enough to understand physical fitness and prioritize being active and healthy — whether that means spinning at the gym, biking to work, hiking outdoors, or logging countless miles with a double stroller.
3) I figured out how to do my hair.
While I was trying to find myself in college, I tried all sorts of things to stand out in a crowd: bleaching it platinum, dying it pink, perming it (What? Why?), having my well-meaning bestie cut it while she was intoxicated. All of these attempts resulted in a fried, frizzy mess.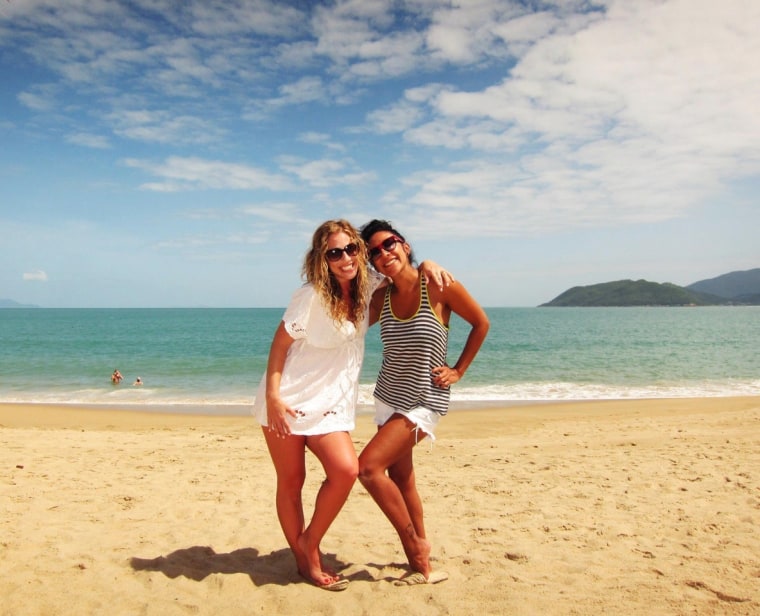 These days, I have my hair routine down pat. After years of experimentation, I have a no-fail, two-product regimen coupled with a strict list of do's and don'ts for my curls — which I now embrace and never try to fight. It results in the bouncy, curly hair that's now my signature feature. I love it and I'm proud of how often it gets noticed. Perhaps there's a metaphor here about self-acceptance being the most attractive thing ...
Read more: Sutton Foster on her new show "Younger" and why she wouldn't want to relive her messy 20s.
4) I know who I am.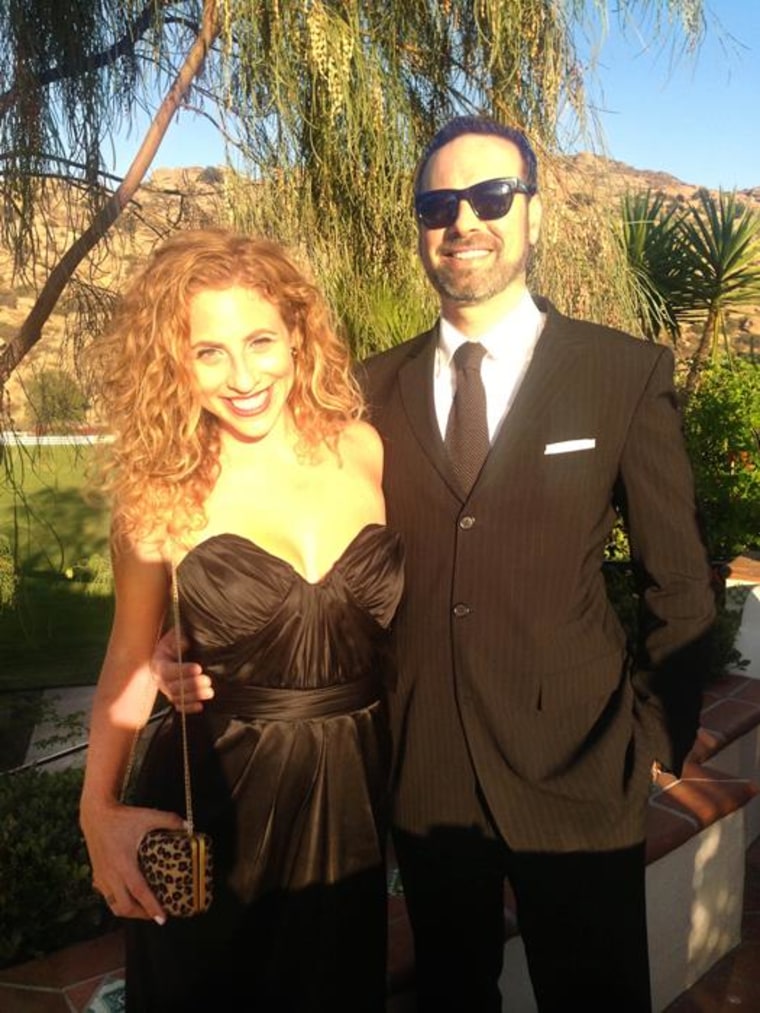 ... which brings me to my most important point: These days, I feel supremely confident. Not because I think I'm the hottest chick in the room, but because I know to my very core who I am.
I know what anchors me. Primarily, it's my parents, sister, twin babies and, most of all, my husband. Without hyperbole, he is literally the tall, dark, handsome man I dreamed about; the perfect match I hoped to someday find. Our relationship has allowed me total comfort in my own skin and fearlessness to devour bounties that once caused me anxiety (like travel, now our great shared passion). That all stands in stark contrast to the dating version of myself over the previous 15 years or so. I felt like I was flailing at the time — even when it was fun — and I'm afraid I often looked like I was flailing as I was trying to pull it off.
Beyond that, it's those same inspiring girlfriends in those old photographs who anchor me. All those women who mugged for the camera back then are now successful, smart, 30-something professional adults doing their own amazing things. With and without spouses, with and without kids, we all still prioritize each other just the same. And we'll forevermore make cameos in each others photos, clustered around candlelit birthday cakes, singing with big smiles and so much love.
5) And, also, so what?
And finally, who cares if those smiling faces have a few more wrinkles or fine lines these days? It just so happens that the glow of birthday cake candlelight is very becoming.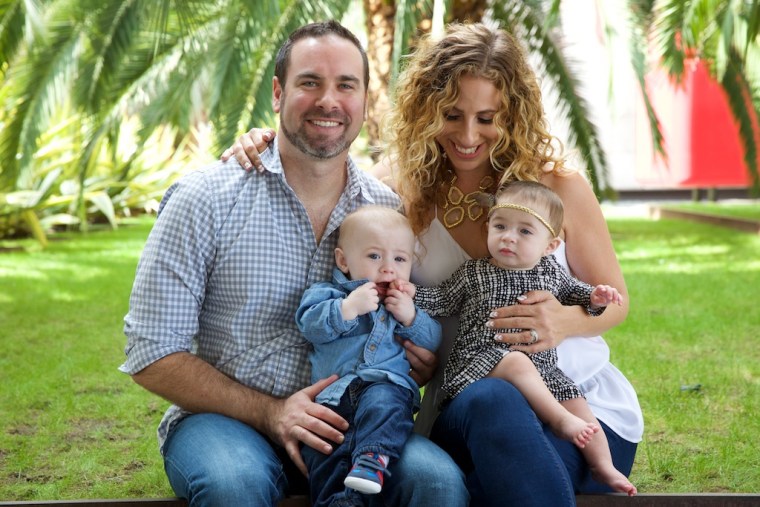 Alesandra Dubin is a Los Angeles-based writer and the founder of home and travel blog Homebody in Motion. Follow her on Facebook, Instagram, Google+ and Twitter.