Willow Smith may be only 14, but she's already a triple threat.
The daughter of Will Smith and Jada Pinkett Smith has signed a contract to join the modeling agency The Society, which represents runway stars like Kendall Jenner and Adriana Lima.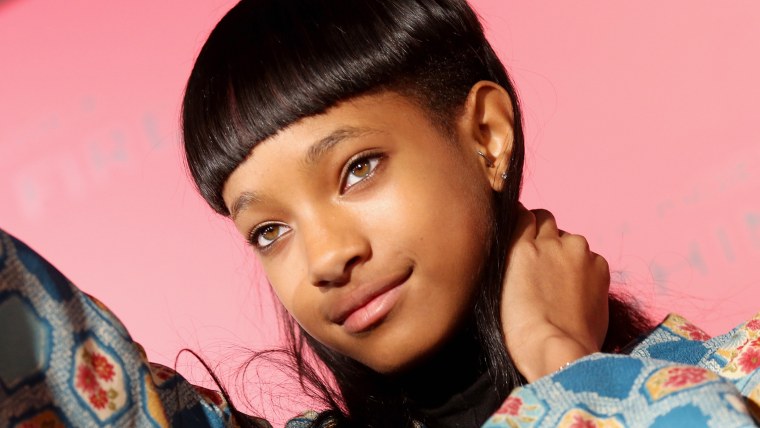 The "Whip My Hair" singer previously made her mark as the youngest artist signed to Jay Z's recording label Roc Nation and for her budding acting career, and now she'll soon be front and center on the runway. However, Smith is far from a stranger to the fashion scene.
From an early age, Smith has graced the pages of Teen Vogue and T magazine with her vibrant charm.
In fact, she recently landed a major Marc Jacobs campaign, receiving praise from Jacobs himself, who described Smith as "talented, stylish and charming."
The Society is excited to be harvesting the talents of Smith, celebrating the signing with an Instagram post showing Smith's i-D magazine cover and the caption, "#NowRepresenting A grand welcome to @gweelos! #WillowSmith."
We're sure she'll have plenty of opportunities to whip her hair on the runway and steal the show.