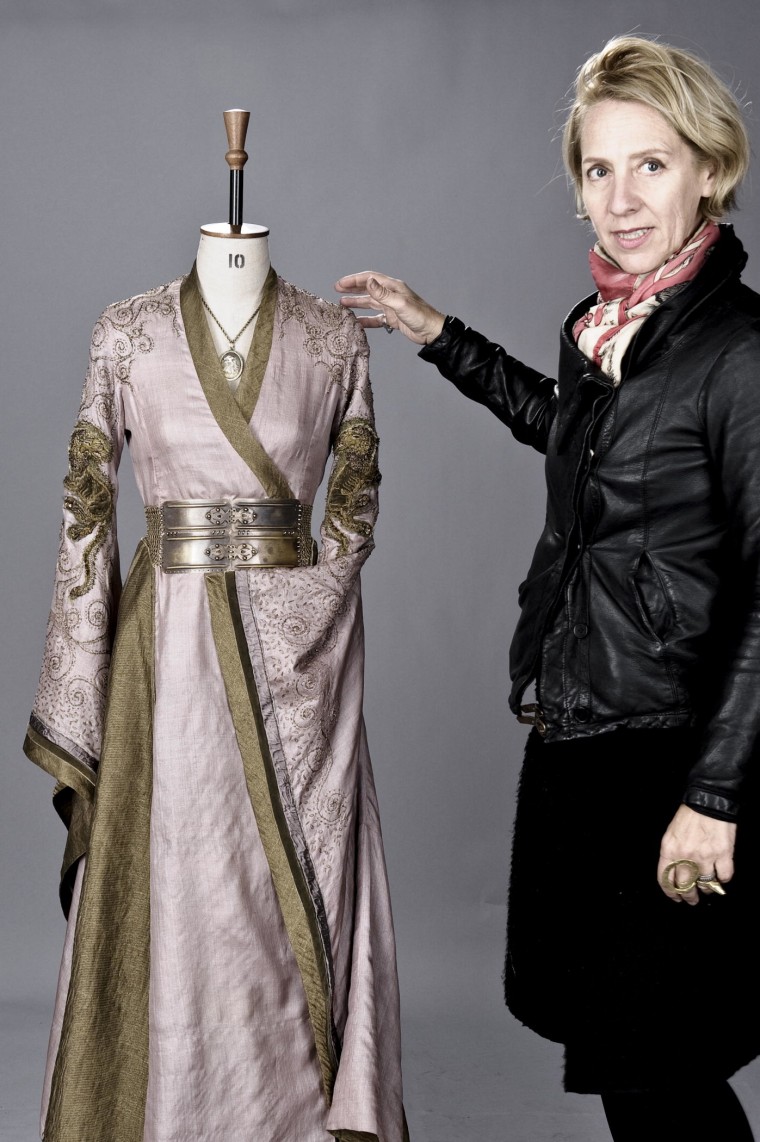 Warning: Don't read this if you don't want minor spoilers for season 3 of "Game of Thrones".
During a wardrobe fitting for King Joffrey (Jack Gleeson) in the new season of "Game of Thrones" -- starting March 31 at 9 p.m. on HBO -- his mother Cersei, the Queen Regent (Lena Headey), drives home a point about his bride-to-be's motives: "Margaery Tyrell dotes on filthy urchins for a reason. She dresses like a harlot for a reason. She married a traitor and known degenerate like Renly Barantheon for a reason. You need to ask yourself why."
Everything -- even a fashion choice -- has meaning on "Game of Thrones." In this cutthroat world where men fight for the Iron Throne and the women yield a different kind of power, a choice of fabric or a different cut of cloth can be a political statement, costume designer Michele Clapton told TODAY.com. Just watch how the women of King's Landing start to dress like either Margaery or Cersei as the royal wedding draws near. "It's a turning of the court," Clapton says. "The younger women are adopting Margaery's style, and it's a huge slight on Cersei, who pretty much wears her heart on her sleeve."
"Michele has been very clever," concurred actress Natalie Dormer, who plays Margaery. "When you look at the wider shots, you can see how they're slowing changing their dress. It's all a power play, about who is amassing political collateral. It's a really subtle way that we're showing the shift in power."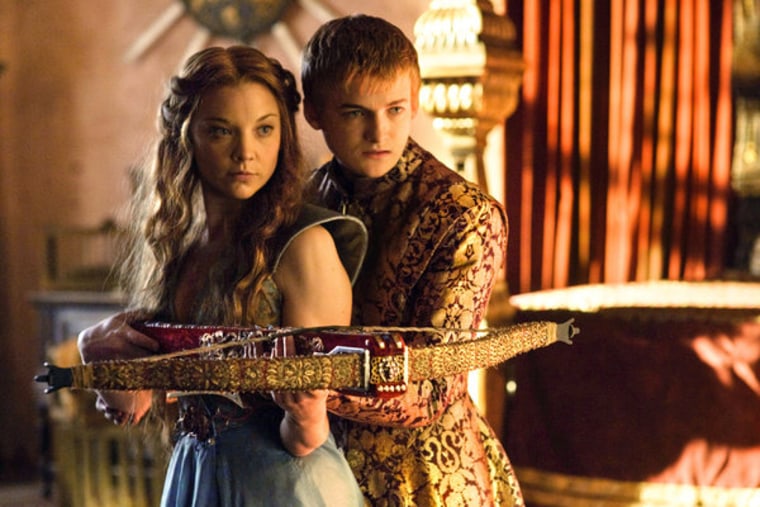 Margaery's costumes, even though it appears as if there's very little to them -- hence the "harlot" remark -- were actually quite difficult, Clapton said. "You have to find the anchor point, and it required a bit of engineering to keep them on." That won't stop Sansa Stark (Sophie Turner) from adopting her style of dress, "because she's so easily swayed." As for any actual harlots, Ros (Esmé Bianco) gets "a few more clothes to wear" as she graduates from prostitute to madam in Littlefinger's brothel. "She started off with only a necklace to wear on the show, so it could only get better from there!"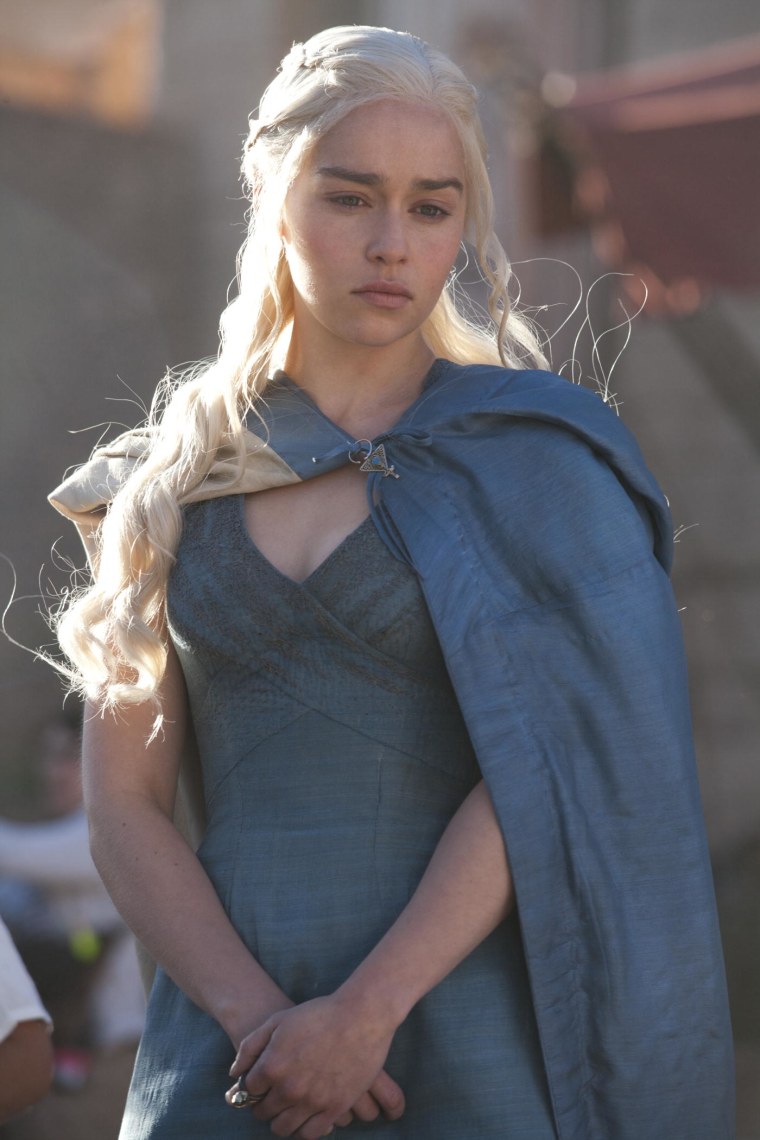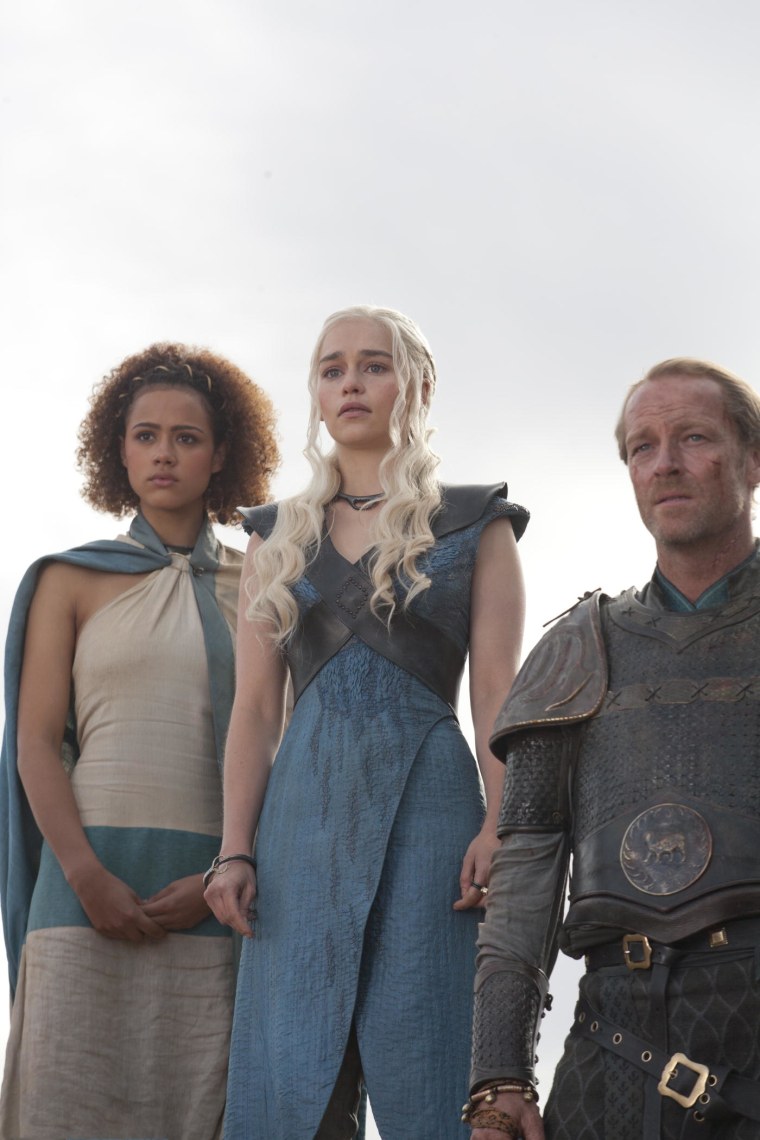 Fan favorite character Daenerys Targaryen also gets a major wardrobe change this season as she heads to Astapor to acquire an army. "Dany is a hoarder of costumes," says actress Emilia Clarke, who plays the Targaryen exile. "You can see the influence of all the experiences she's had over the series, and she gets to amalgamate those, take the best of them, and put her own spin on it."
So as she arrives in Slaver's Bay, the Khaleesi wears blue, "because it was a prized color by the Dothraki and [her late husband] Khal Drogo," Clapton said. And in another scene, when she wears an altered Vionnet dress, it's to show solidarity with the slaves. "She wears a higher version of a slave costume, and she wears the necklace that is based on the slave costume," Clapton said. Unlike some characters who are stuck with the same outfit episode after episode, Dany is not a "one-costume pony" anymore, because "she is becoming the leader of an army, and she needs to look strong."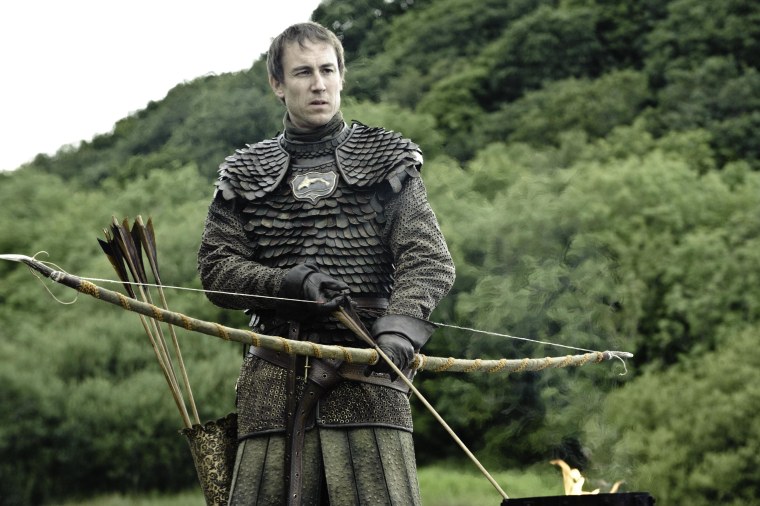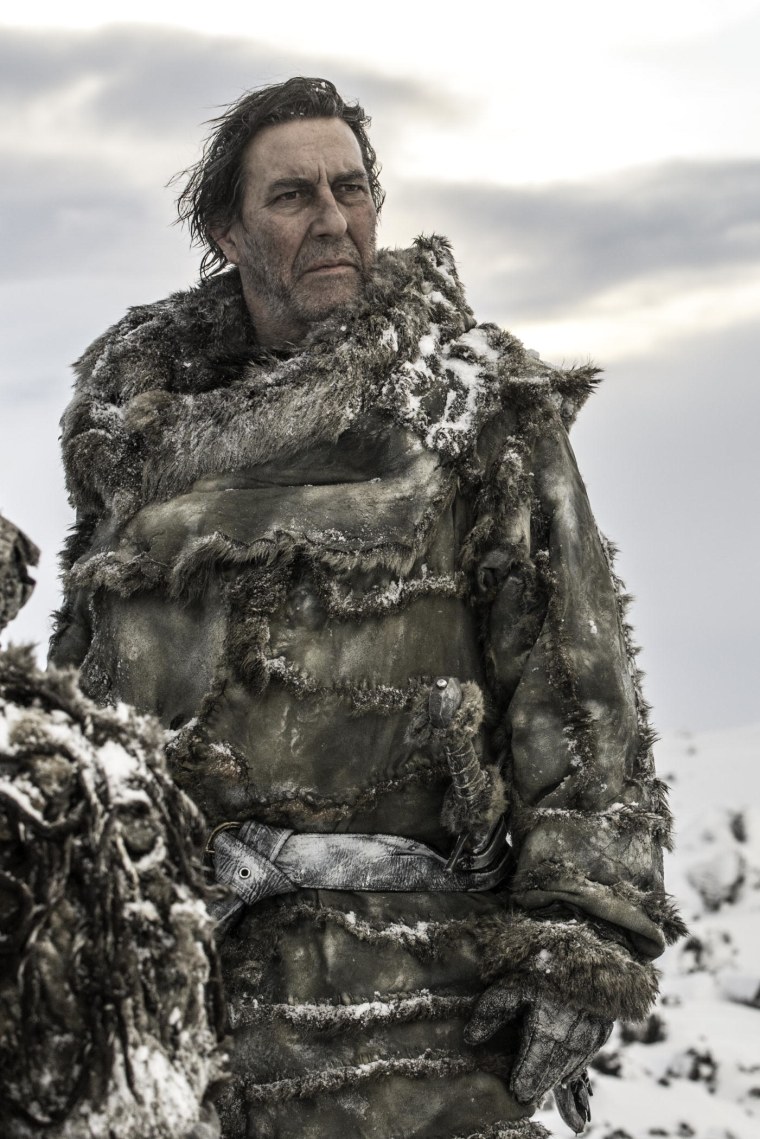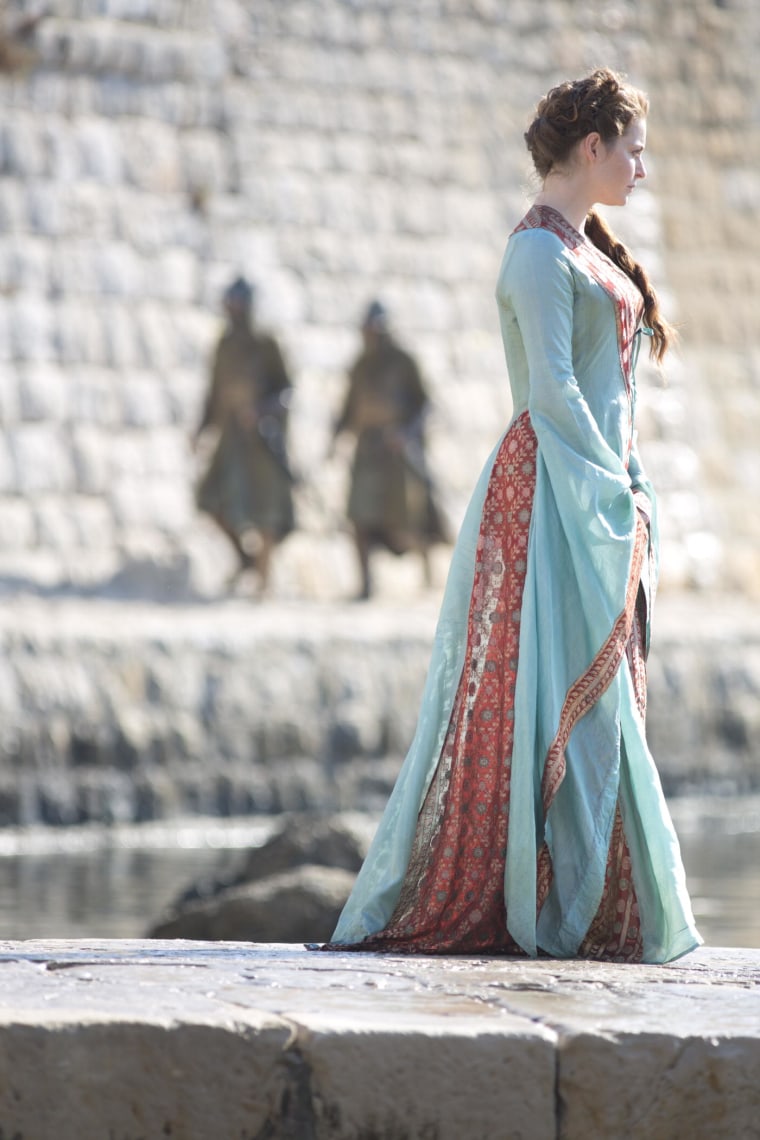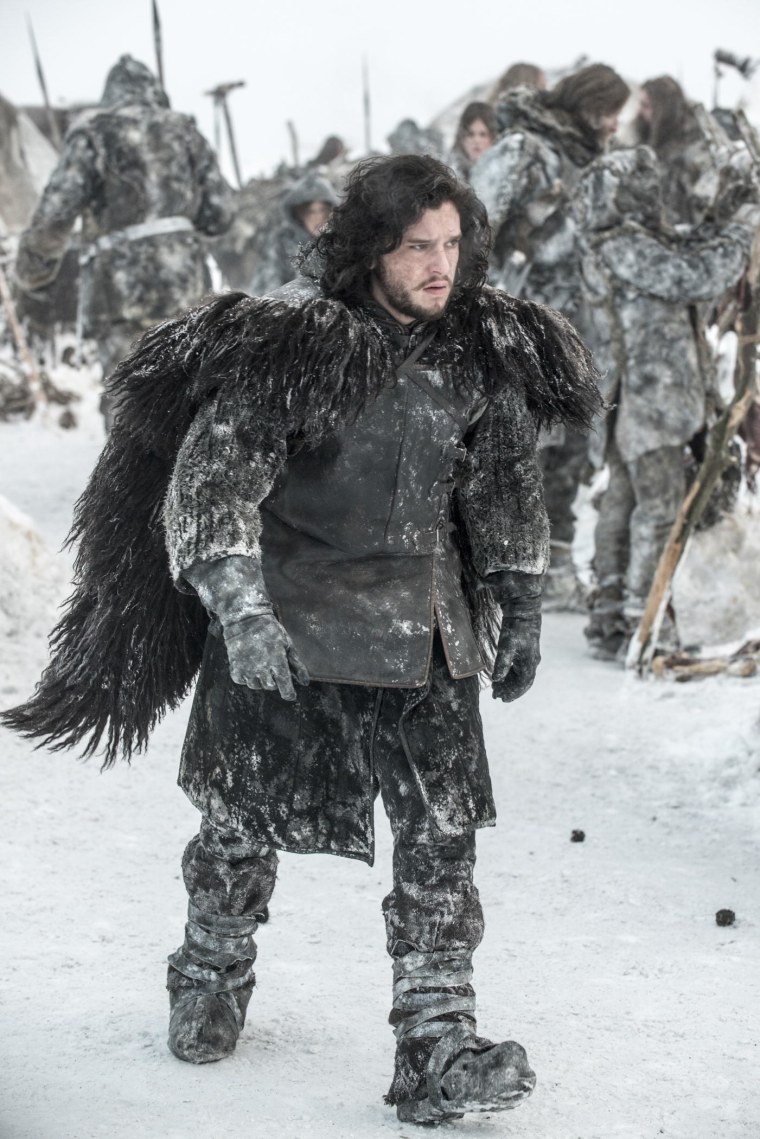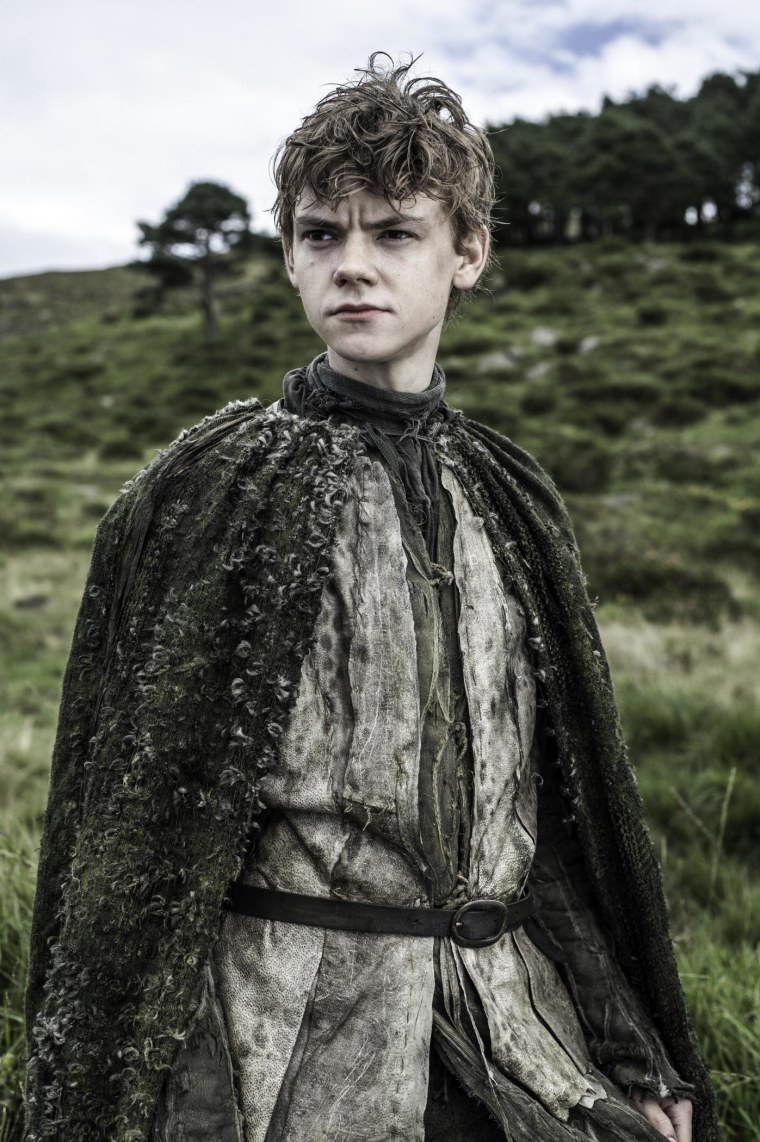 As for the slaves in Astapor, Clapton had the non-soldiers wear a sari not horizontally, but vertically, and clasp them at the neck, with the same sari echoed in the higher classes with better fabrics and patterns. The Unsullied, the elite 8,000 eunuch warriors who are said to be fearless, get a different look. "It was a challenge because it's so clearly described in the [George R.R. Martin] books, with the spike on the head, but it could have looked quite German," Clapton said. "I came up with a face guard that makes them look more intimidating, and I changed the point based on some Indian armor that I found in Florence."
Back in Westeros, the costumes of new characters Jojen and Meera Reed, who grew up in the swamps, were inspired by a children's book Clapton read where the characters were drawn wearing cabbage leaves. "That's not my usual path, but they're kind of strange creatures, the Reeds," she said. "And I wanted a sense that their clothing could have grown on them, so it's organic looking. It's a subtle difference."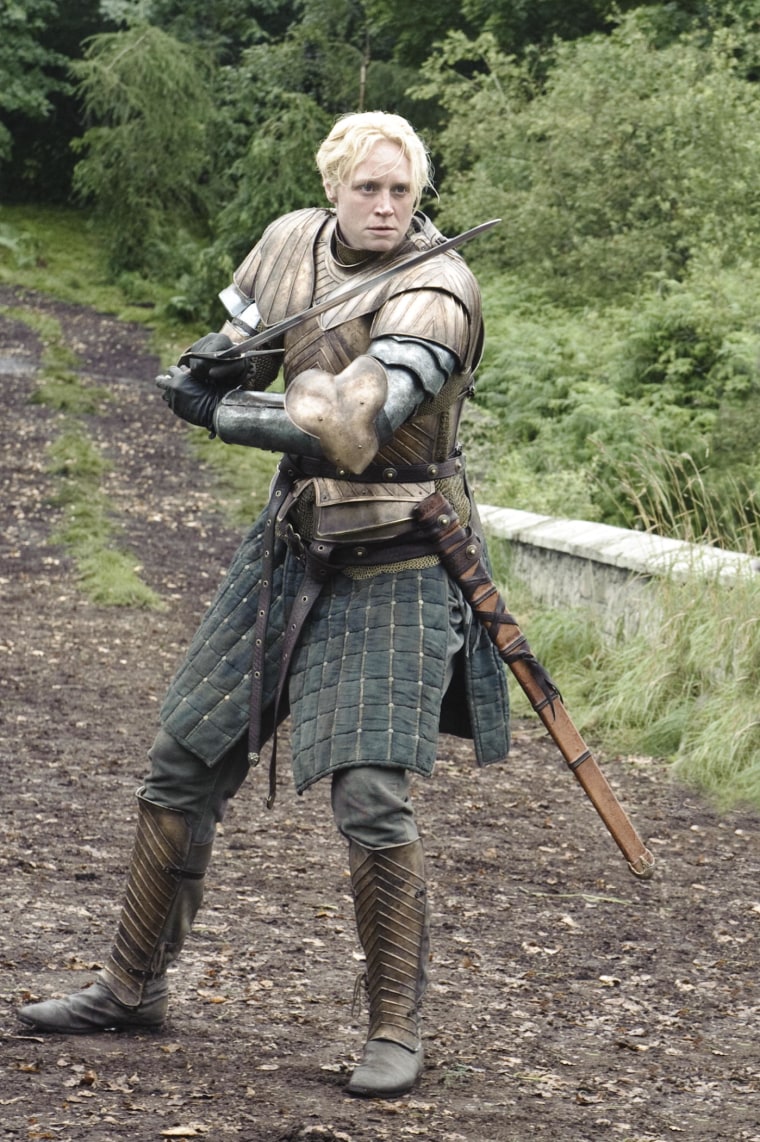 But the biggest wardrobe change this season has to be when Brienne of Tarth, the lady knight, is forced to shed her armor and wear a dress during a pivotal scene. "I think for Gwendoline Christie as an actress, she was quite pleased, and I think for Brienne, she was quite upset," Clapton laughed. "It was quite funny. But we were determined to make it look good, not silly, even though her character loathed it. But in fact, she looked quite good in it." Good enough, perhaps, to turn the head of even the Kingslayer? That's the power of fashion.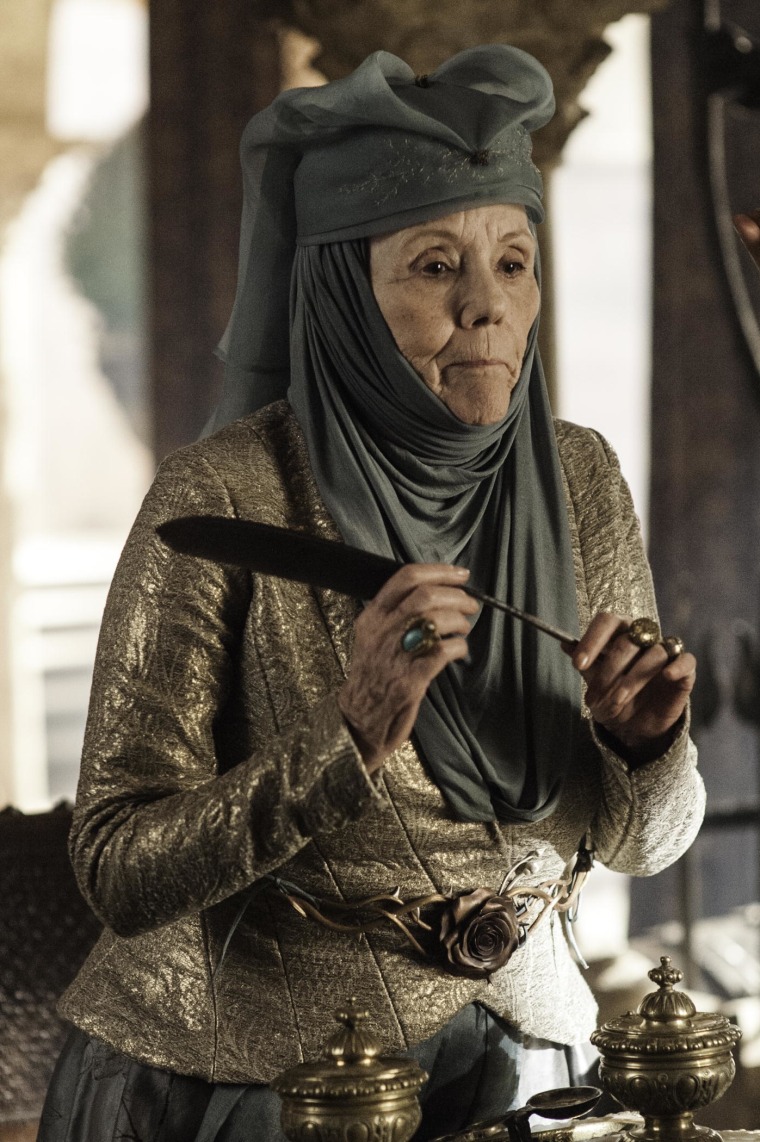 More from TODAY:
'Game of Thrones' prequel series possible
'Game of Thrones' actor has ear bitten off