There's only one rule in fashion that I ever truly believed in: my grandmother's, that I should never wear her heels down the stairs while playing dress-up (for safety reasons, of course).
Here at TODAY Style, we agree that fashion and beauty shouldn't be restricted by the "rules." It's supposed to fun, remember? You should #WearWhatYouWant and absolutely love what you see in the mirror — and we would be honored to help you do just that.
We believe that there's no such thing as in or out, right or wrong, yes or no when it comes to expressing yourself. Just ask 2016 Style Hero Melissa McCarthy, who once said: "How intensely boring would it be if we were all the same?" We're honoring Melissa, along with 39 other celebrities, designers, athletes and revolutionaries, as the heroes who made waves in the world of style this year, and are changing the face of fashion and beauty by inspiring us to feel confident in our personal style.
Welcome to our first annual TODAY Style Heroes list, honoring 40 actors, designers, athletes and revolutionaries changing the style world.
Speaking of which, there isn't only one ideal body type or singular look to strive to achieve. Models like Ashley Graham, Jillian Mercado and Zach Miko prove that it's the narrow-minded perceptions that need to change, not ourselves. Meanwhile, designers like Christian Siriano, Tim Gunn and Mindy Scheier fight for more accessible and fashionable options for all.
But, let's be honest, it can sometimes be intimidating to step outside of your comfort zone when it comes to what you wear and how you look. That's where our fabulous Style Squad comes in! Lilliana Vazquez, Bobbie Thomas and Jill Martin are here to help you celebrate the style choices that make you feel your best. Their expert knowledge will empower you to try that new trend, experiment with the latest beauty gadget and go for that style you once said you "can't pull off." (Yes, all people are hat people.)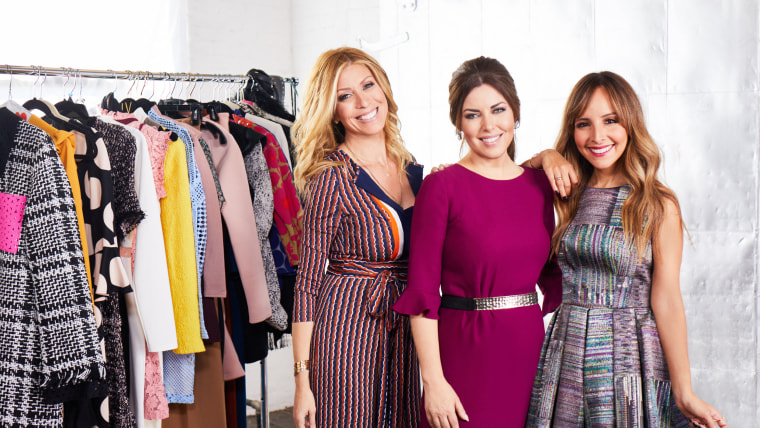 And if you see something you love, it's never been easier to own it for yourself. We are so proud to introduce Shop TODAY, where you can immediately grab the budget-friendly pieces you admire on the show and site. Here's a little more about how it works — we hope you enjoy!
For those of us who could use a few time-saving tips and tricks, our "Ready in a Snap" series will make your life easier before you know it. Anyone who knows me will tell you that manicures are not my forte — that is, until I tried this genius Elmer's glue trick. And there's so much more where that came from!
At the end of the day, there's one secret weapon that makes everyone look gorgeous: confidence. Our "Why I love my ..." series celebrates the special power that comes with loving each and every one of those unique quirks that make you look like you. We hope it helps you adore and appreciate each and every feature.
So, join us! Let's toss out that old rule book, play a game of dress-up and continue the conversation on Instagram, Facebook and Twitter. I'm excited to hear from you!
Emily Sher
TODAY Style Editor