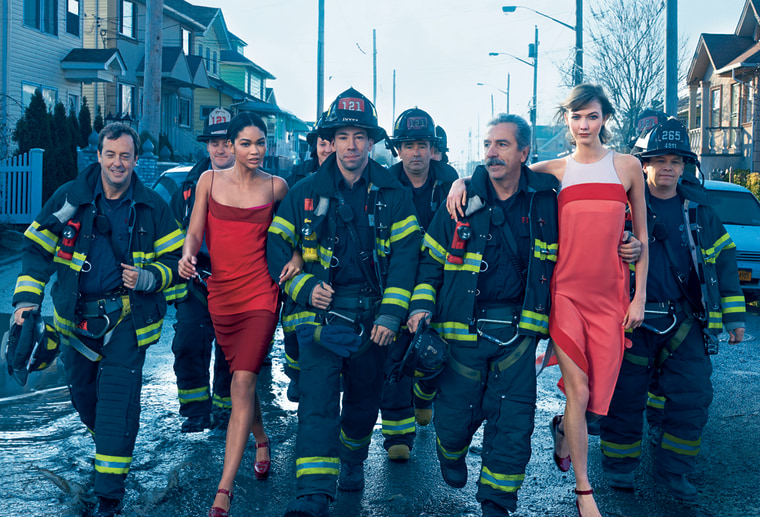 When Vogue decided to pay tribute to the heroes of Hurricane Sandy in its February issue, the magazine took a distinctly high-fashion approach: sticking supermodels in a set of stormy scenes alongside real first responders.
"When Hurricane Sandy hit, the city's bravest and brightest punched back," the magazine wrote in its story "Storm Troupers." "With the area now on the mend, we paid these stalwart souls a visit, dressed up in the best of the New York collections. Call them New York's other finest."
The result is a striking collection of images shot by legendary photographer Annie Leibovitz, featuring models flanking firemen, Con Ed workers, and neonatal caregivers, among others. Each image is accompanied by a photo caption from a Sandy hero, detailing what they went through during the storm. (For the full set of photos, head over to Vogue.)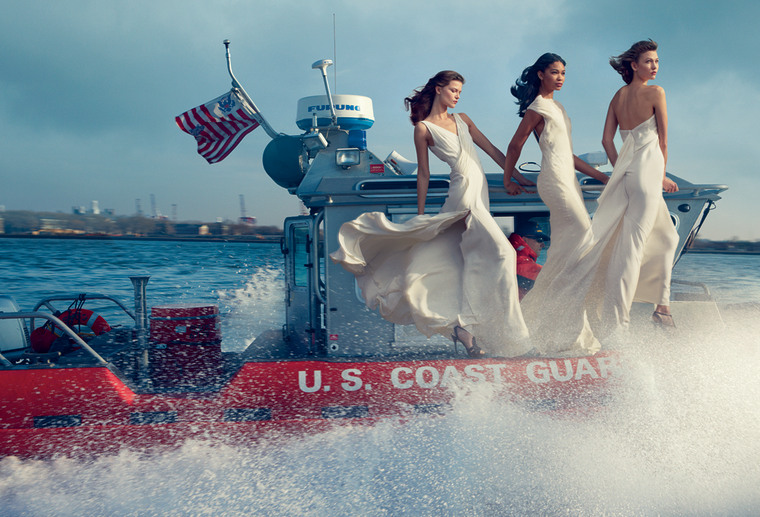 But the glossy photos, released online Wednesday, left a bad taste in some critics' mouths, coming off as insensitive or offensive.
"Now, Vogue has dedicated a lot of time and effort to raising money for Sandy recovery, and their contributions shouldn't be belittled," New York magazine noted. "But still, isn't it ridiculous to see all of these people, along with their helicopters, boats, and equipment, taking valuable time away from their jobs to splash through puddles with Chanel Iman?"
Slate was even harsher on the magazine, calling it an "awful photo spread" and accusing Leibovitz of turning "firefighters, army reservists, and Con Ed workers into props."
"Did Leibovitz not realize that the real, non-model people in her lens were 20,000 times more captivating and alive than the models or the clothes?" the site asked.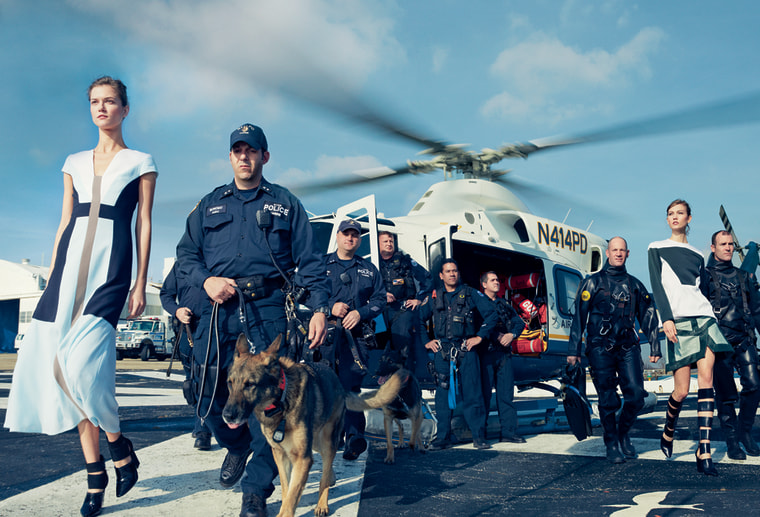 Reaction to the spread on Vogue's own Facebook page has been mixed. A post featuring the images has garnered over 3,300 likes, but the comments have been split.
"Ridiculous...bad taste...and yes trying way too hard!" one commenter wrote.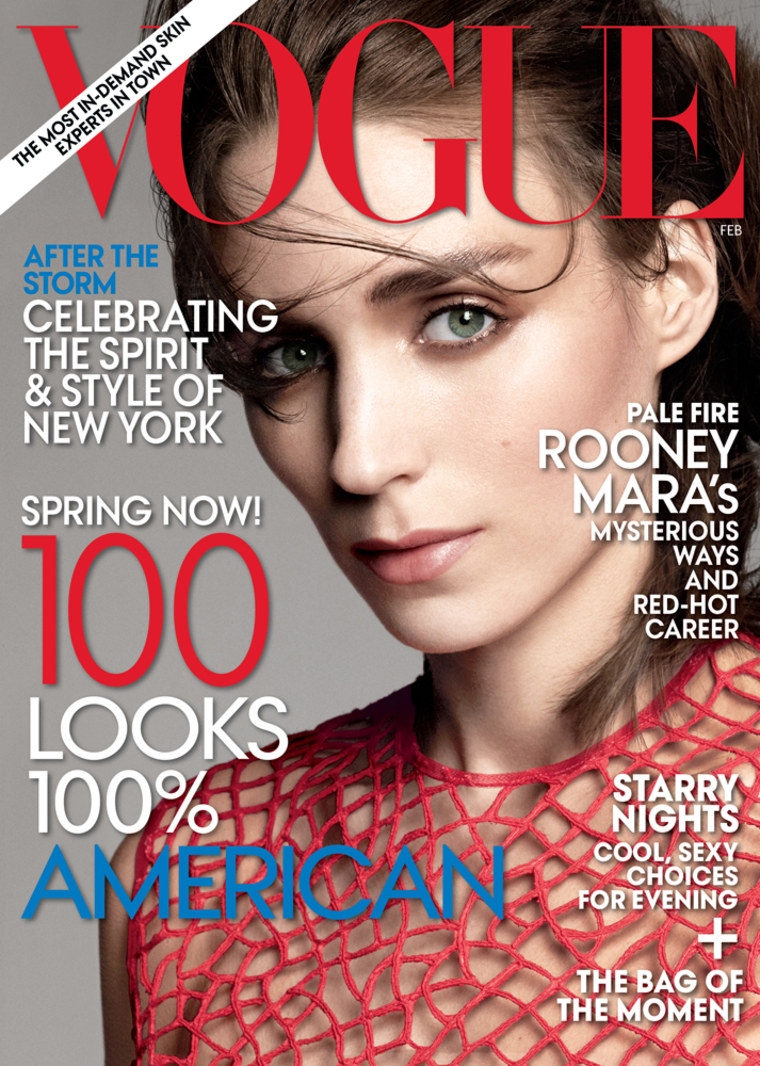 "I guess you either hate it or love it," wrote another. "I loved it!"
Many in the fashion world ultimately defended the photos, arguing Vogue's efforts to aid in Sandy relief justified the images.
"At first glance, seeing Karlie Kloss, Chanel Iman, and Arizona Muse next to Hurricane Sandy first responders feels a bit...incongruous, like the Vogue shoot is trying to glam up the crucial, hard-working, and decidedly unglamorous heroes," said fashion blog Refinery 29. "But as the Annie Leibowitz-shot spread continues, with the three atop a Coast Guard boat, or coddling babies at the Bellevue Neo-Natal Unit, it is clear the spread is less about sugar-coating tragedy, and more about New York fashion uniting to support the cause."
What do you think: Did these photos go too far?
More from TODAY: