Setting romance aside, one of the best ways to spend Valentine's Day is to celebrate the idea of love with your kids. Start the day with an adorable, heart-themed present and encourage your little ones to spread the love. Selecting a special trinket for your child is always a joy, and here are some of our favorites.
Baby
1. BabyLit Valentine Set, $60, juniperbooks.com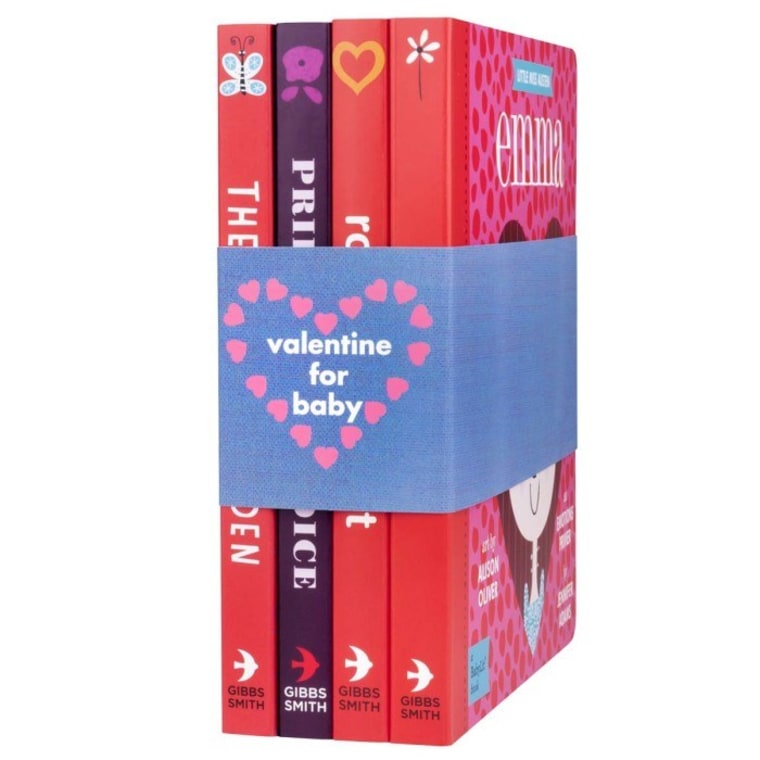 Build your baby's library with this beautiful set of timeless tales reimagined as educational tools.
2. Heart Hat, $34, oeufnyc.com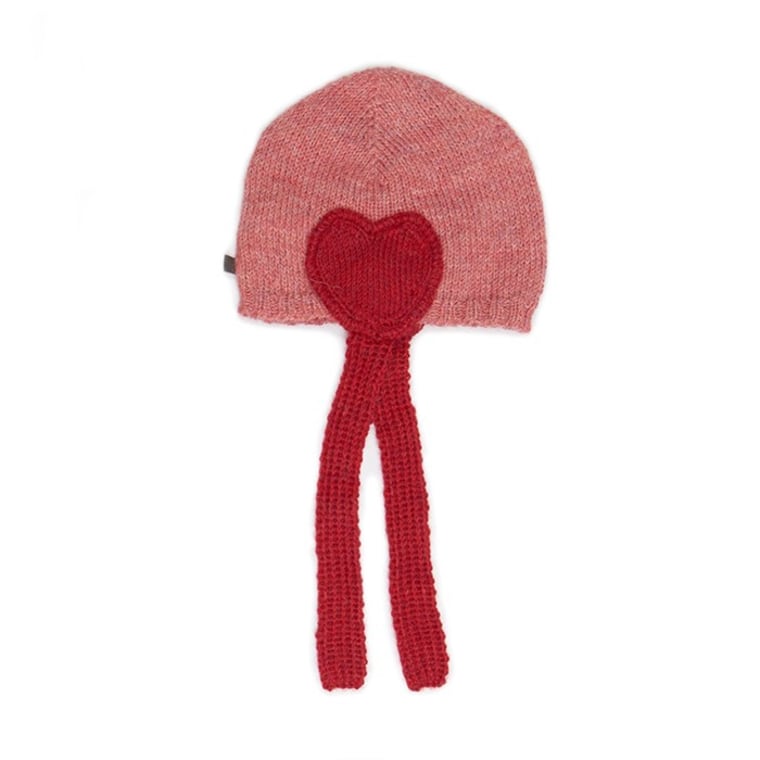 Wool heart patches provide extra warmth for baby's ears.
3. Angel Dear Pair and a Spare 3 Piece Blanket Set, $37, amazon.com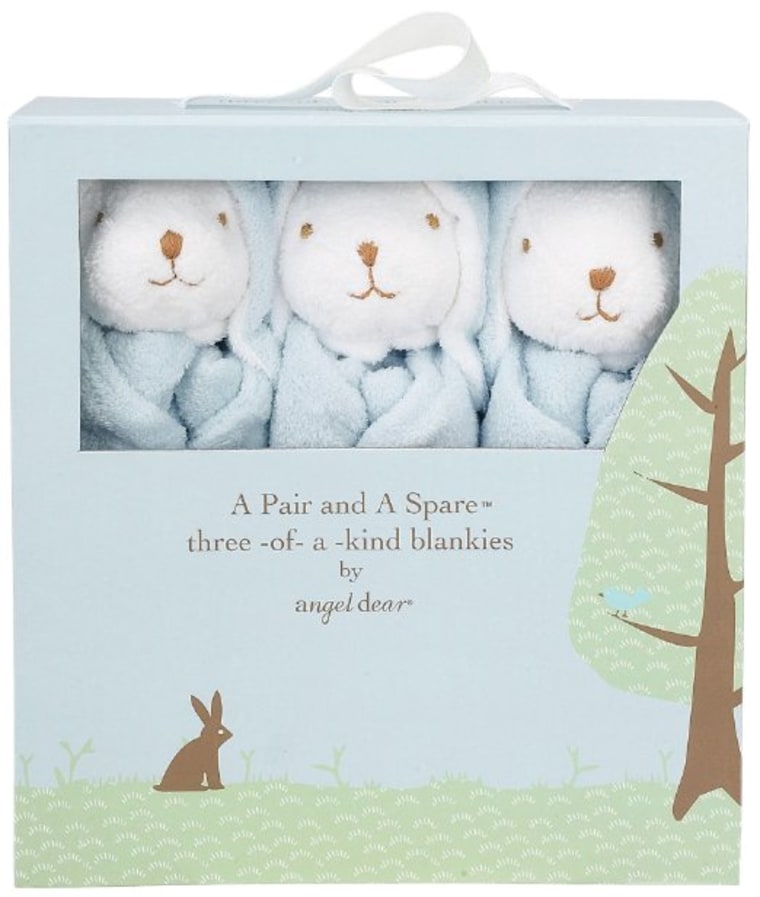 An adorable "lovey" is sure to offer comfort for your little one. Note: The feeling of "security" comes with knowing you have two backups on hand.
4. Bannor Toys Heart Shaped Wooden Rattle, $20, etsy.com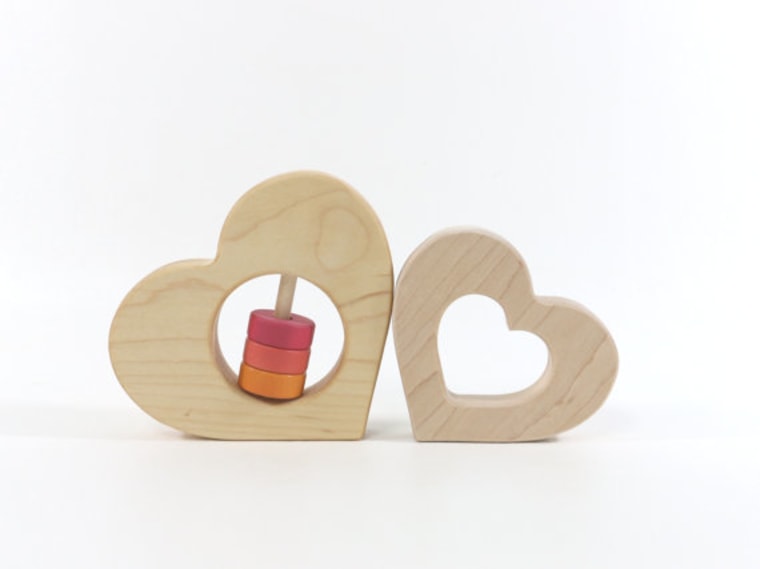 This rattle-meets-teether is soothing and sophisticated. Personalize yours for an extra special touch.
5. Globe Trotters Paris Cloth Block, $25, barneys.com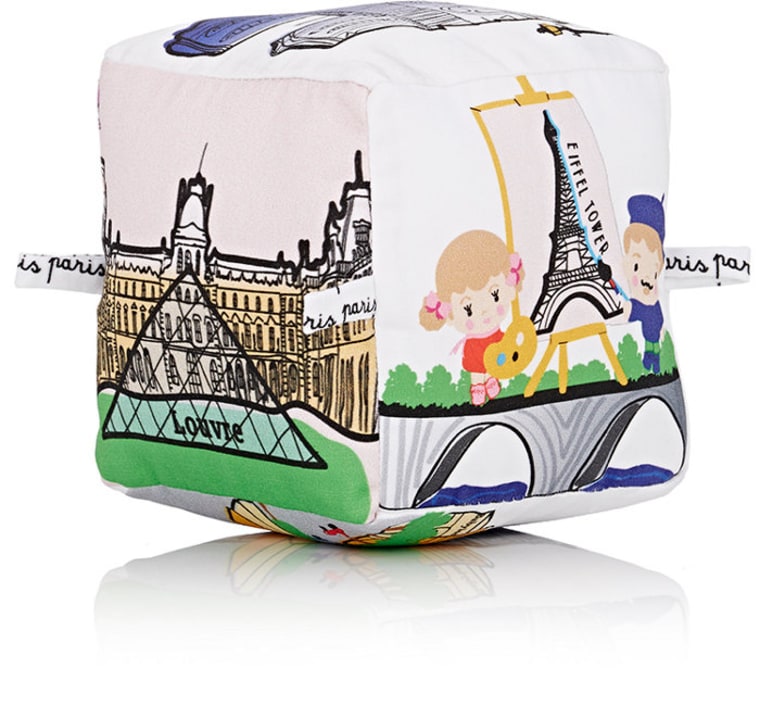 Share your love of travel with this adorable block that's soft to the touch.
Toddler
6. Plastic Heart Outline Clip, $5, helloshiso.com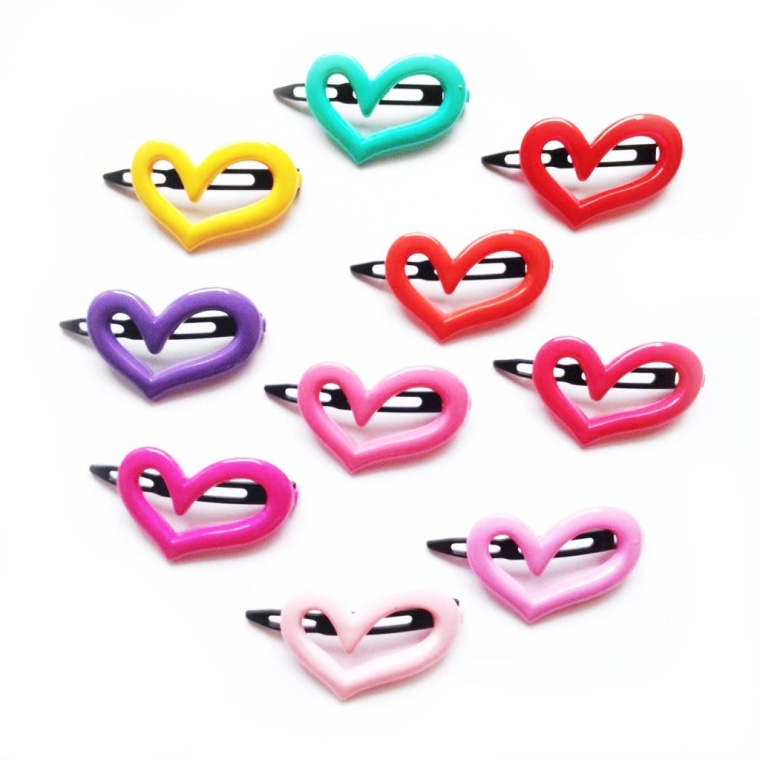 Let your love literally go to their heads with these heart-shaped hair clips.
7. Heart Memory Game, $30, pinholepress.com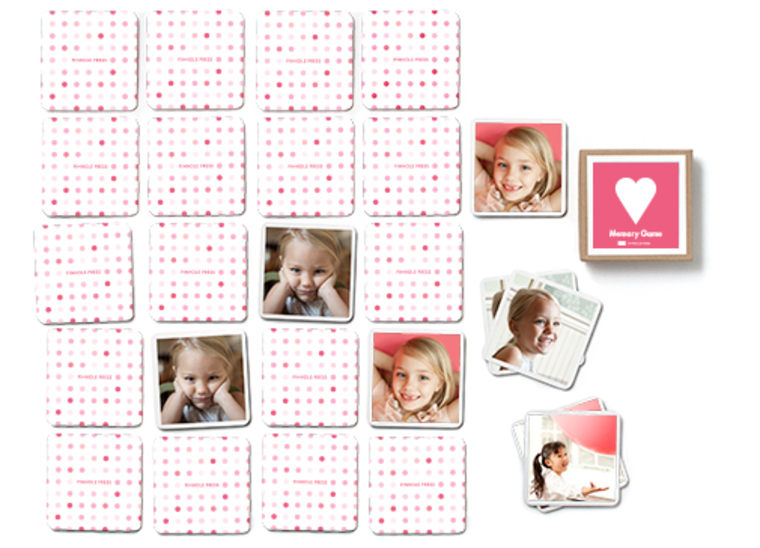 Playing this personalized version of Concentration will help create wonderful new memories for you and your tot.
8. Kids Pajama Set Hearts, $65, robertarollerrabbit.com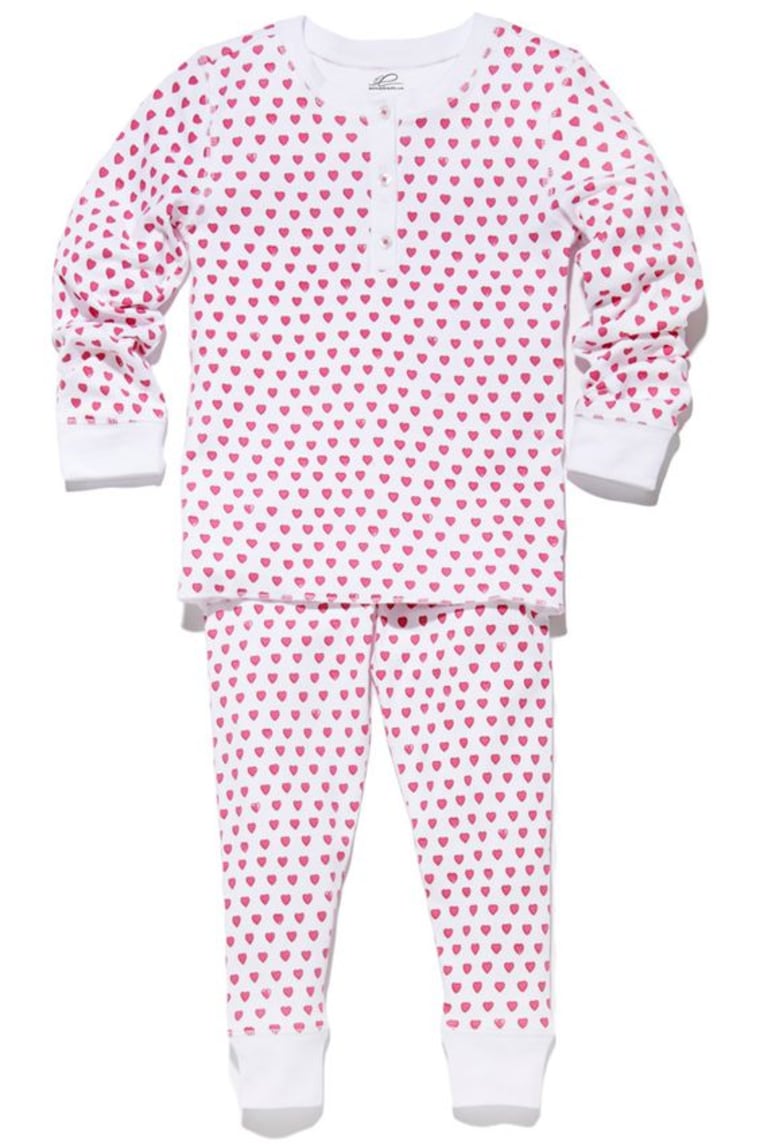 Sweet dreams are pretty much unavoidable with these darling PJs.
9. Sparkling Heart Sunglasses, $12, gap.com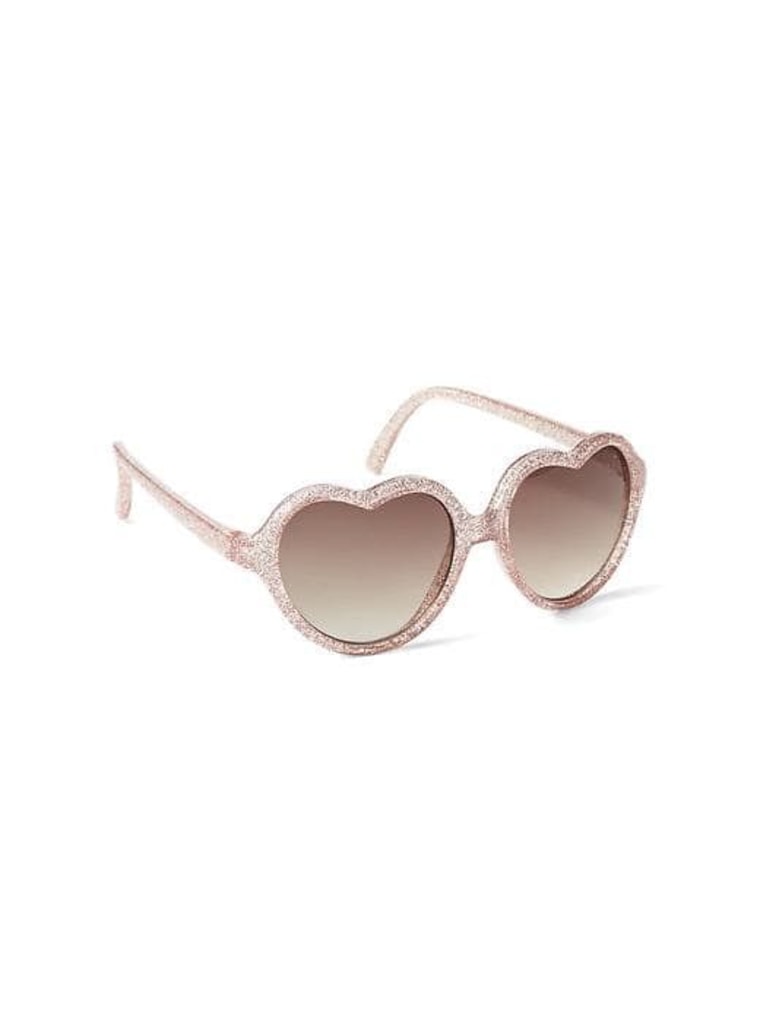 Budding movie stars and mini fashionistas will adore these sparkly shades.
10. When an Elephant Falls in Love by Davide Cali, $15, chroniclebooks.com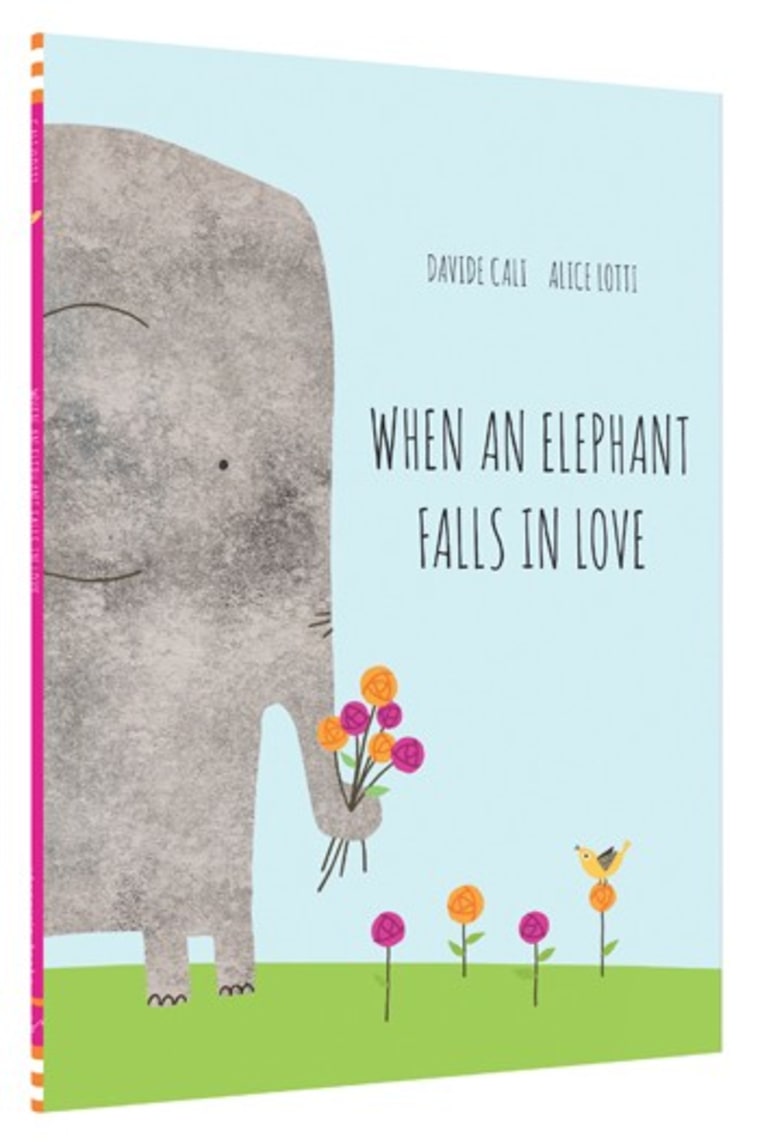 Reading together about a quest for connection will automatically strengthen yours.
Girls and boys
11. Story Box: Create Your Own Fairy Tales by Anne Laval, $15, laurenceking.com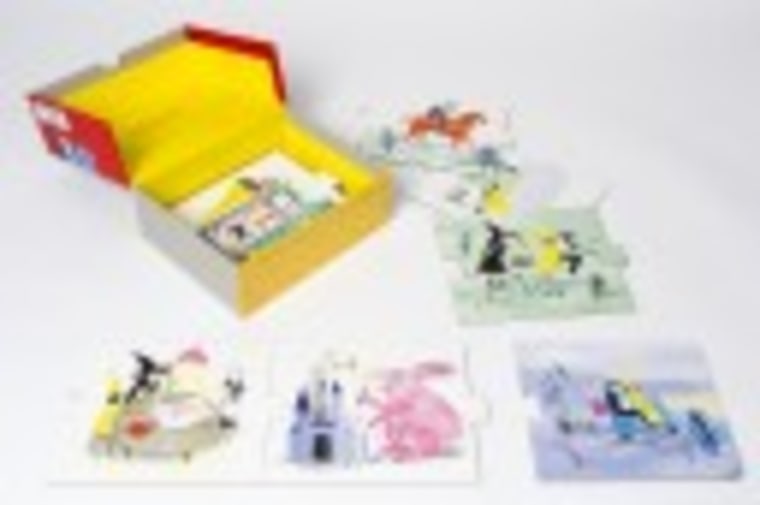 The journey towards "happily ever after" isn't always easy — but with this game, it's sure to be fun and creative.
12. Heart Pocket Jersey Dress, $39, bodenusa.com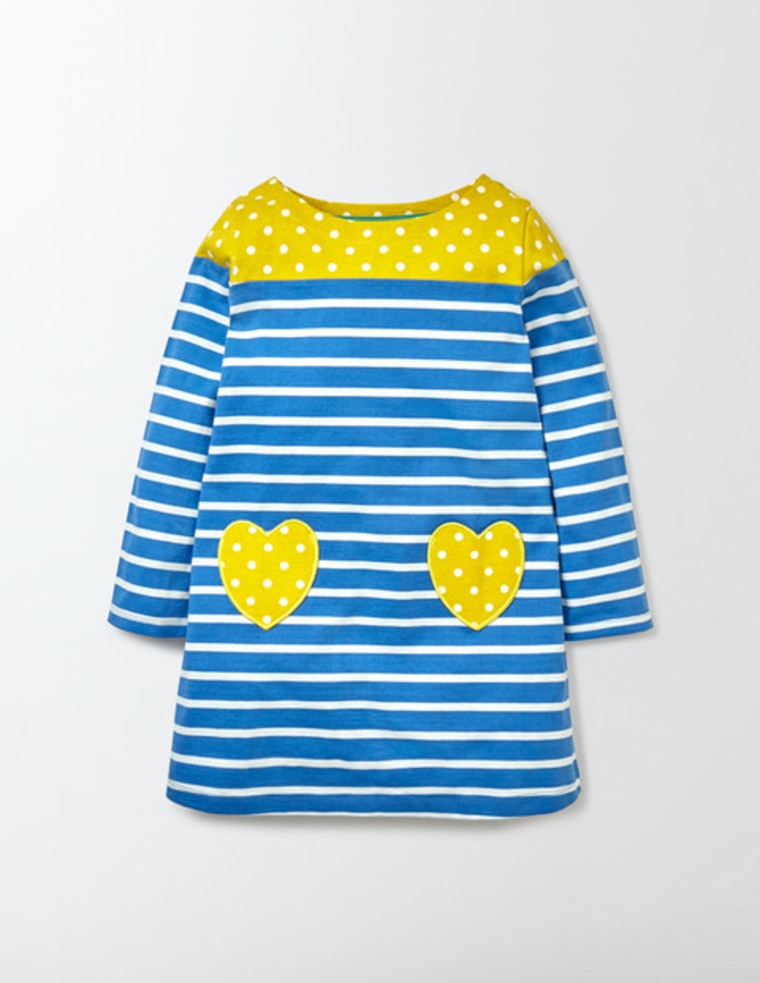 Spots and stripes are totally chic while the heart pockets add a touch of kid-friendly whimsy.
13. Sweet Tote Stencil Kit, $25, yellowowlworkshop.com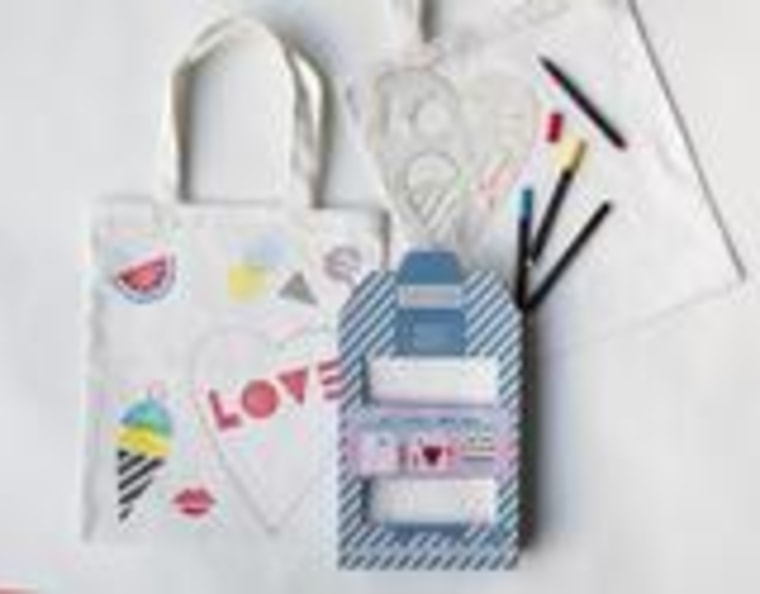 This DIY tote is crafty, practical, and perfect for Valentine's Day.
14. Chronicle Books Cupcake Bag Tag, $10, barneys.com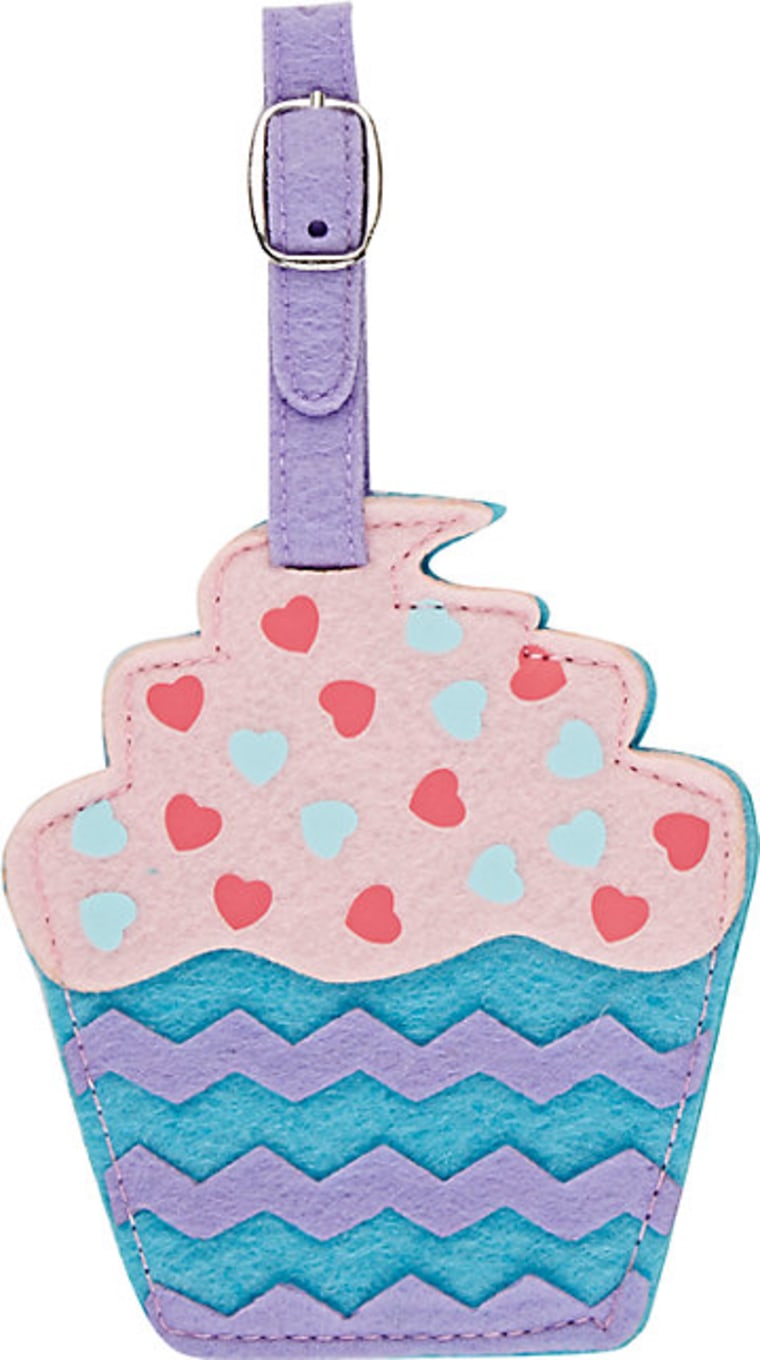 Something "sweet" for their book-filled backpack.
15. Ban.do Compliment Pencils, $10, bloomingdales.com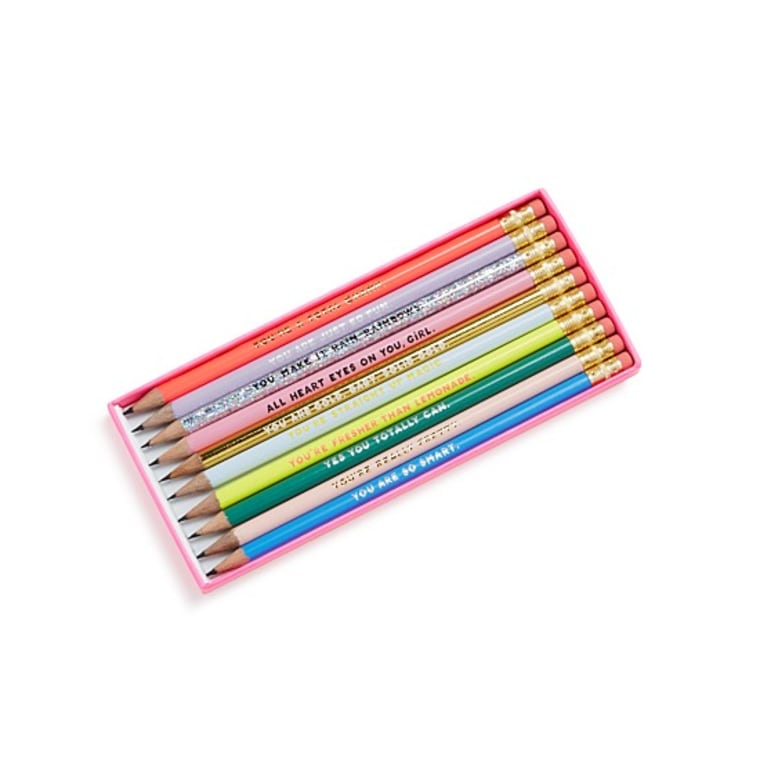 Building up your little one's confidence is an amazing way to show your love.
Pre-teen
16. Emoji Sticker Sheet Set, $12, urbanoutfitters.com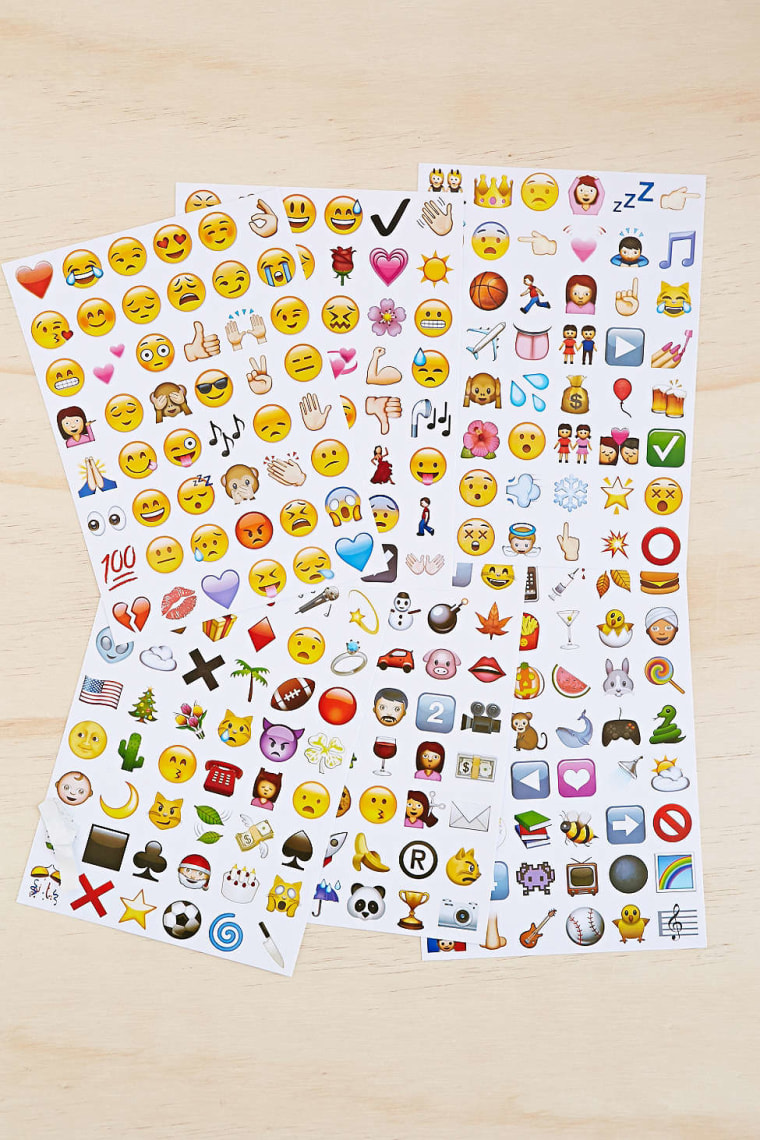 Self-expression without the social media filters is a win for the parents and still fun for older kids.
17. Venessa Arizaga Love Bracelet, $75, shopbop.com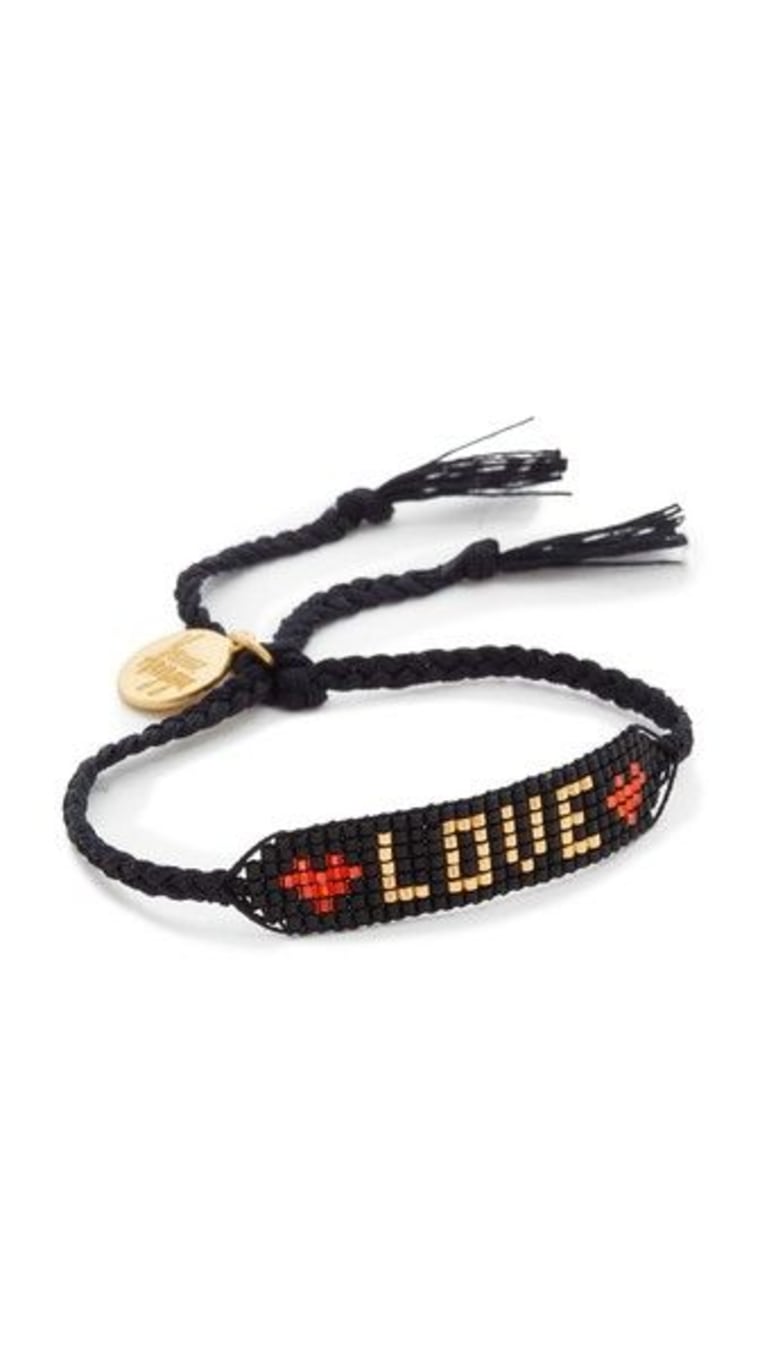 A pretty piece of jewelry with a message that's appropriate for all ages.
18. Pink Heart Face Trinket Dish, $5, papersource.com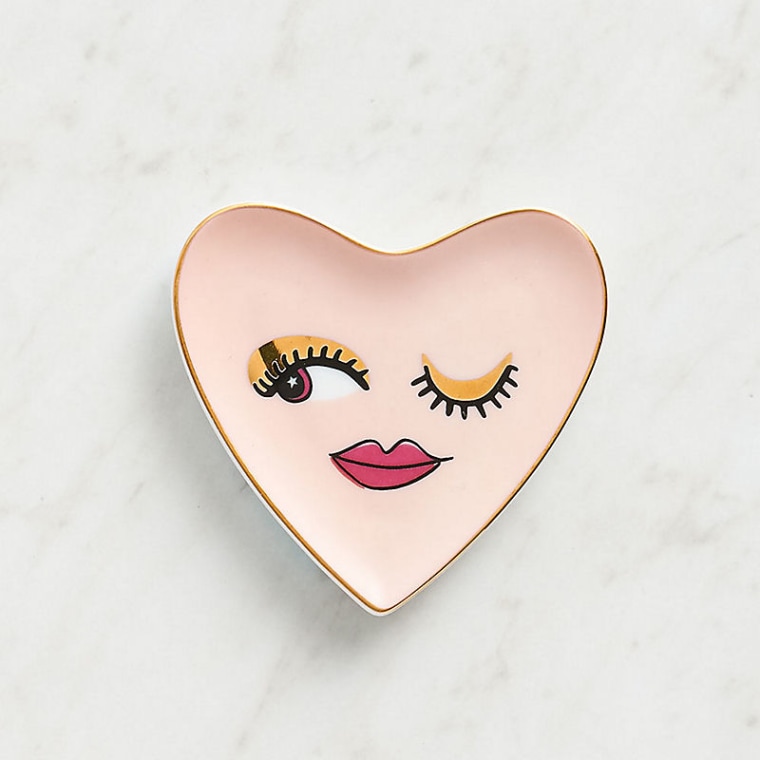 A cheeky way to encourage organization while spreading some love.
19. Wildfox Love at First Sight Eye Mask, $48, shopbop.com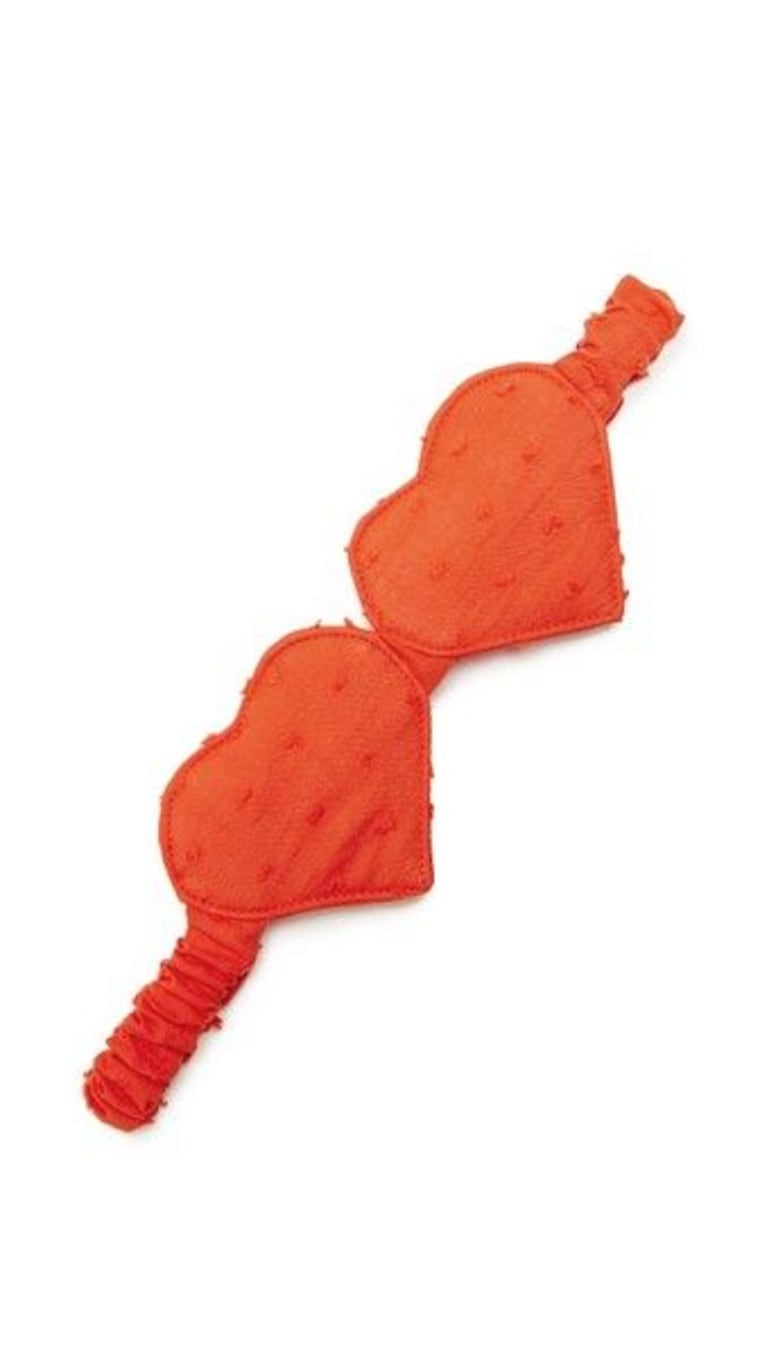 Tired eyes just got a little love-shaped relief. Mom may even want a matching one!
20. Seedling Design Your Own Headphones, $30, amazon.com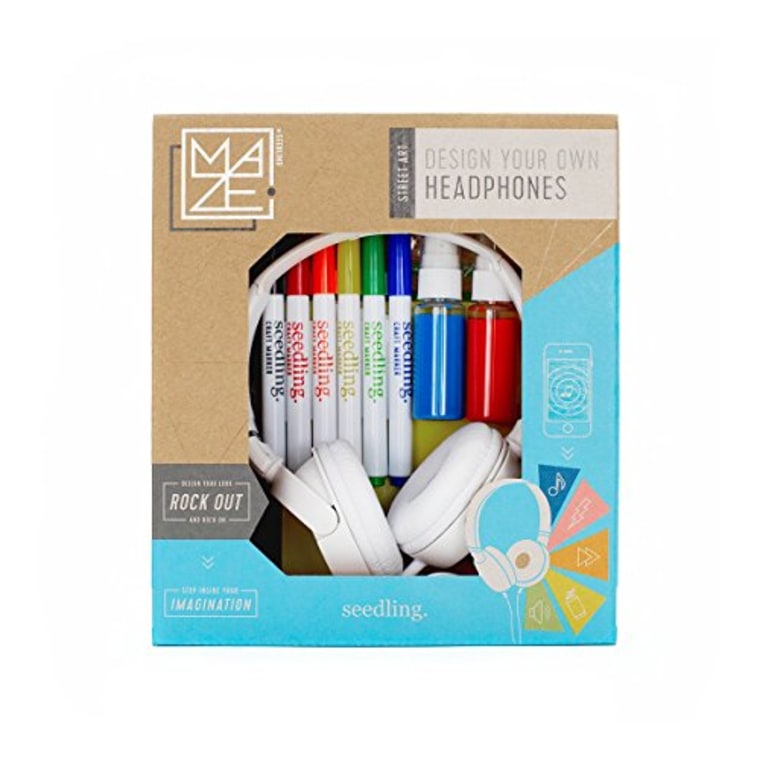 A must for music and art lovers alike, this gift fosters creativity and certainly comes from a place of love.
21. Rodin Lip Balm Ring, $15, nordstrom.com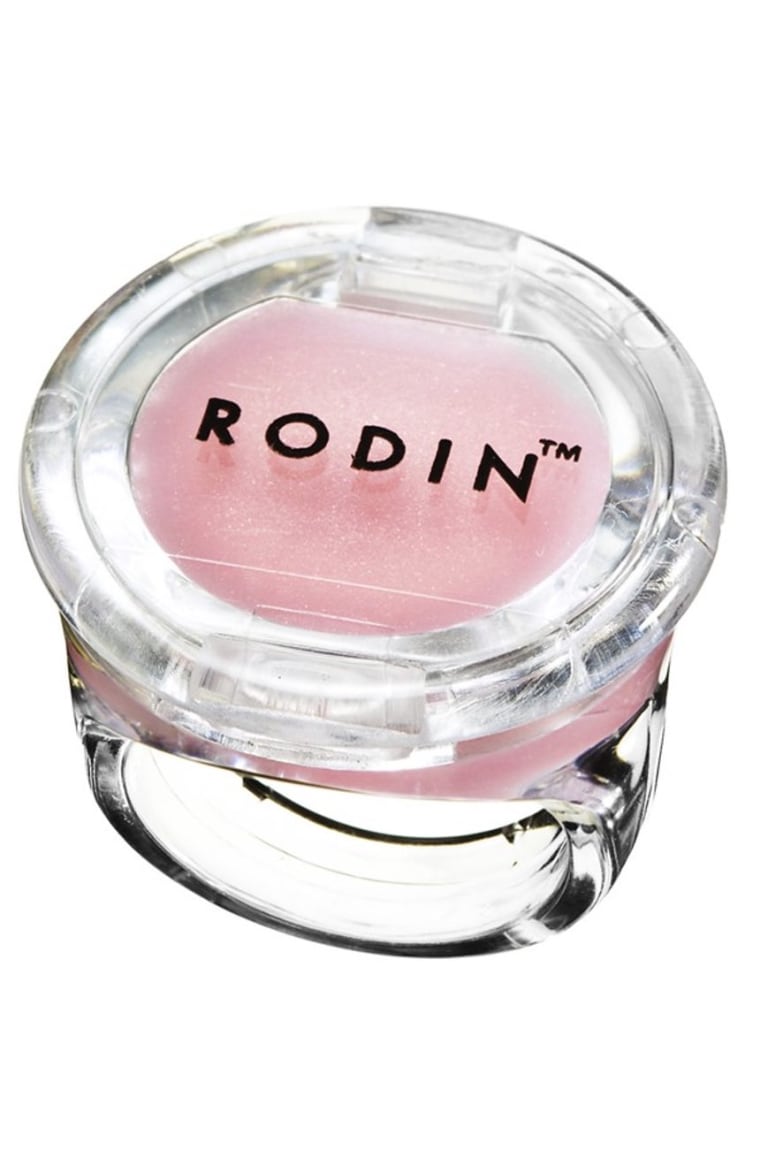 A fun way for budding beauty junkies to combine an interest in jewelry and makeup.