A pre-K teacher in Texas is proving that imitation really is the sincerest form of flattery.
Leigha Bishop surprised her student, August Burroughs, late last month when she came in rocking the same hairdo as the 4-year-old. But the move, Bishop explained, wasn't simply about a cool hairstyle — it was about instilling confidence in the young girl.
"Kids need to know that they have the ability to inspire teachers, too ... we want to teach our kids that they have the power to inspire anybody," the 29-year-old teacher at Lakeview Elementary School in Sugar Land, Texas, told TODAY Style.
Bishop posted an adorable photo on Twitter of herself and August with the same hairstyle — rows of braids leading up to a topknot. She captioned it, "When your student is just so cute, you HAVE to copy her."
Her photo has since been retweeted more than 42,000 times.
Bishop said she came up with the idea to mimic August's hair when she was helping the girl get out of her car on a recent Monday. She complimented her young student's new style, telling her, "Your hair is so cute. I am going to do my hair just like that tomorrow, so don't be mad when I show up to school and my hair looks like yours," Bishop recalled.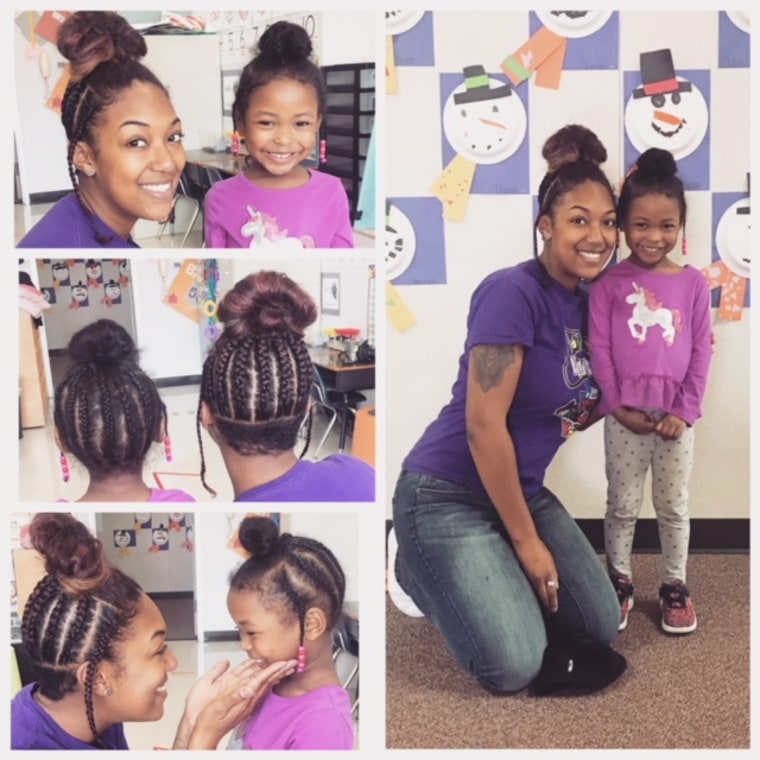 The teacher added that her student didn't believe her — until the next day, when Bishop showed up to class with the same hairstyle.
"Her jaw just dropped," Bishop said. "She was shocked. The other kids all noticed and everyone was saying, "Your hair is just like August's!'"
The student's mother, Evarista Burroughs, told TODAY that her daughter came home exclaiming, "Ms. Bishop and I have the same hair!"
"August is the youngest of five girls," Burroughs added. "Having someone that pays attention to just her is so awesome, especially because all five girls have very different hair."
Burroughs said her daughter looks up to Bishop and frequently asks her mom to make her hair "pretty so Ms. Bishop will like it."
"They have a bond, which I'm sure she has with the other children too, but Ms. Bishop has a way of connecting with each of them," she added.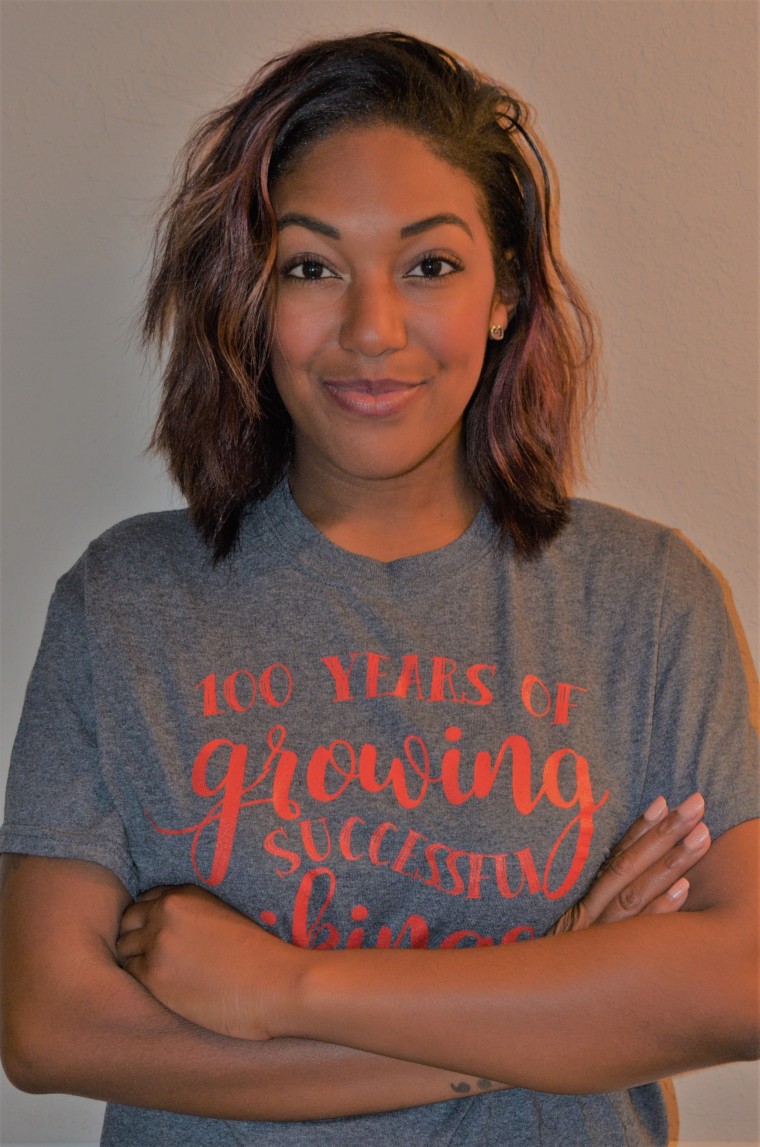 As a teacher of color — especially at a school where she says the staff is predominantly white — Bishop said she knows how important it is to demonstrate just how proud she is of her hair.
"We need to be advocating for our little girls and saying to little black girls that you should love yourself because you can do what I'm doing, what Maya Angelou is doing, what Michelle Obama is doing," she said. "We have a voice, we have a say and we have a heart."