Oh, to be a kid again in the summer — splashing around the pool, practicing cartwheels on the sand, riding bikes by the boardwalk without a care in the world. When you grow up, it can sometimes feel like those once-active summer days are long gone.
But one swimwear brand is setting out to change that. Summersalt is designed with movement in mind, or as founders Lori Coulter and Reshma Chamberlin like to say, "for women who live life beyond the lounge chair."
"More often than not, we're chasing after our kids or actually swimming in the ocean," said Coulter. During these real-life moments, an itsy-bitsy bikini just won't cut it, so Summersalt has created comfortable, quality suits that retain their shape and hold up over time.
Here's everything you need to know:
Fit and fabric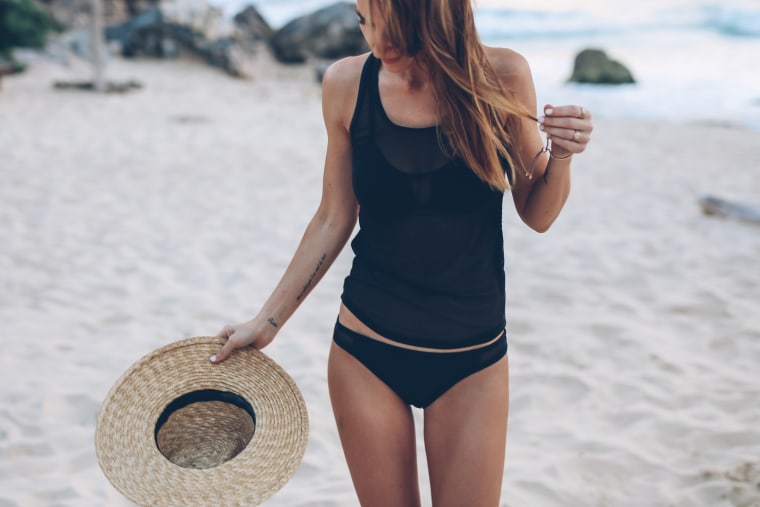 First and foremost, Summersalt's swimsuits are designed for real women — and the more active, the better. "Our consumer is engaging in life," said Coulter. "We see swimwear as an avenue for adventure and it's about being appropriate for whatever activity you're participating in."
Summersalt's fabric is five times stronger and boasts four times more compression than that of an average suit. This extra compression helps maintain the fit of the garment, so that suits can stand up to salt, heat, chlorine and other elements without becoming stretched or ruined. As if that weren't enough, they're made out of recycled material and offer UPF 50+ protection.
The fabric is tested on Olympians for ultimate wearability, and the suits are free of hardware to ensure comfort. But they're not meant solely for athletes, and they're more than just simple rash guards. "We're bridging the gap between the Speedos of the world and Victoria's Secret or other sexy, fashion suits," said Coulter.
Lines and color blocking in the designs are strategically placed to flatter, and styles run the gamut from asymmetrical one-pieces to high-neck, cutout tops and mesh briefs. The result is a sophisticated athlesuire look that is effortless yet stylish.
Purchasing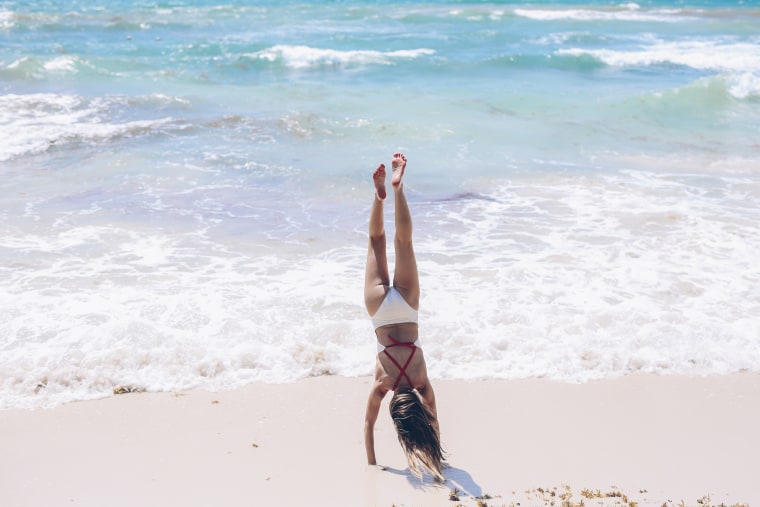 In order to keep prices lower than other designer-quality swimwear (everything is under $100, with one-pieces priced at $95, bottoms at $45 and tops at $50), the suits are available exclusively on the brand's website, gosummersalt.com. This direct-to-consumer format means a quality product at a great price, and it also makes it easier for Summersalt to gain consumer feedback.
"We want to build a brand where we have open communication from our consumer," said Chamberlin. "Our plan is to be agile about the learning process while also staying true to the brand."
Though there's only one option for where to shop, Chamberlin and Coulter want consumers to have choices about how they shop. Women can buy and return immediately, like they would on any e-commerce site, or they can opt for a try on pack, choosing six mix-and-match pieces to try on at home, and paying only for what they keep. The rest can be returned with no risk (just a $15 shipping and handling fee).
Summersalt will continue to debut limited-edition pieces throughout the summer, with possible collaborations and a plan for weekly style launches in the works. "Our goal is to offer a breadth of product that allows women to find what they're looking for," said Chamberlin. "We're excited to bring swimwear to the market in a completely different light."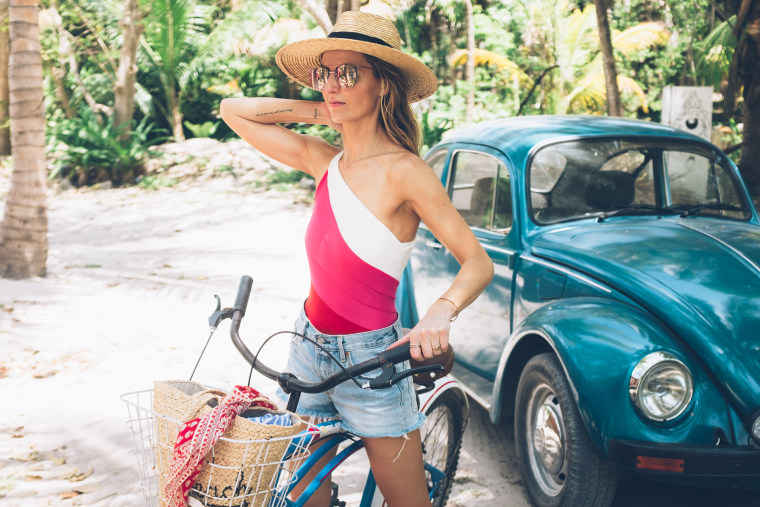 You can shop over 100 different swimwear styles at gosummersalt.com. And for more suits under $100, check out these picks below.
6 Shore Road by Pooja Bikini Top, $40, and Bottom, $37, Shopbop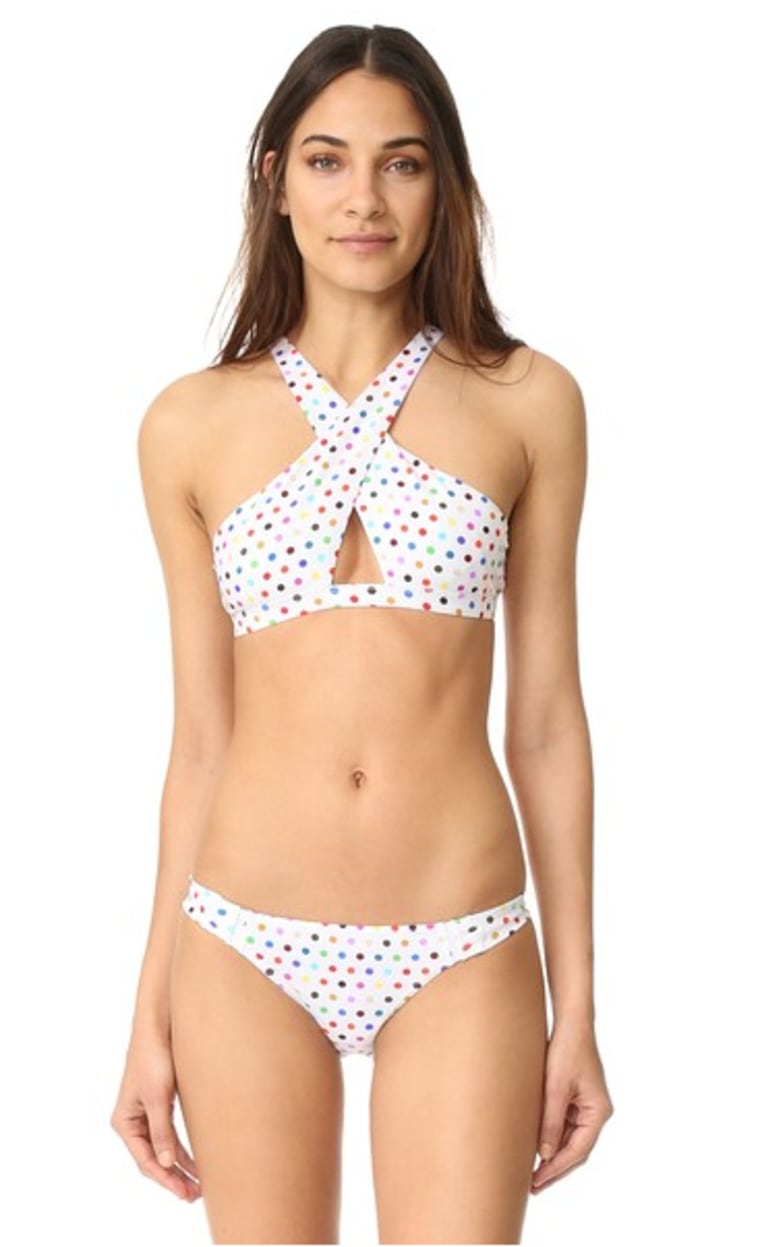 Xhilaration Women's Plus Size Bikini Top, $17 and Bottom, $17, Target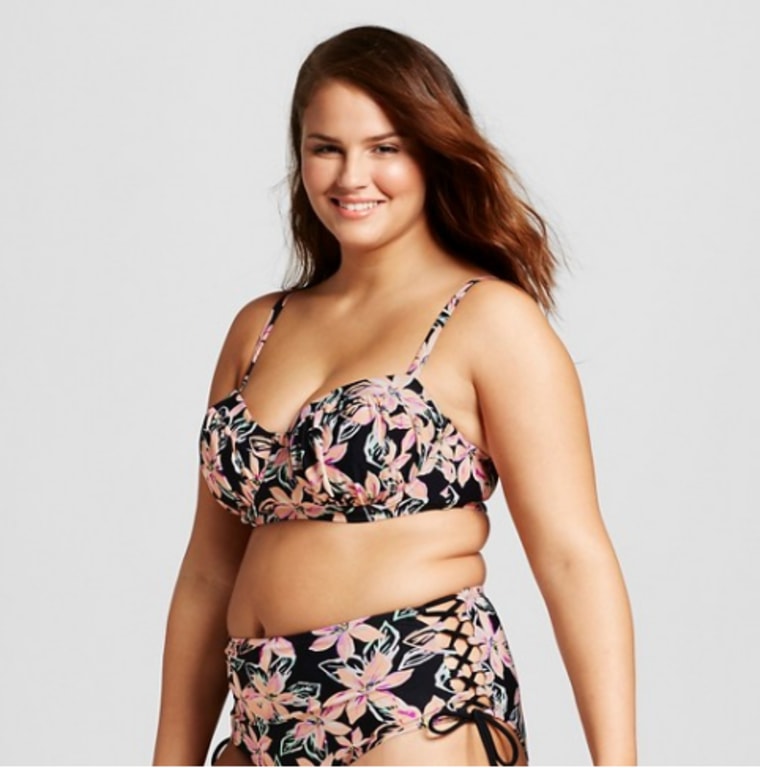 One Piece Striped Swimsuit, $98, Free People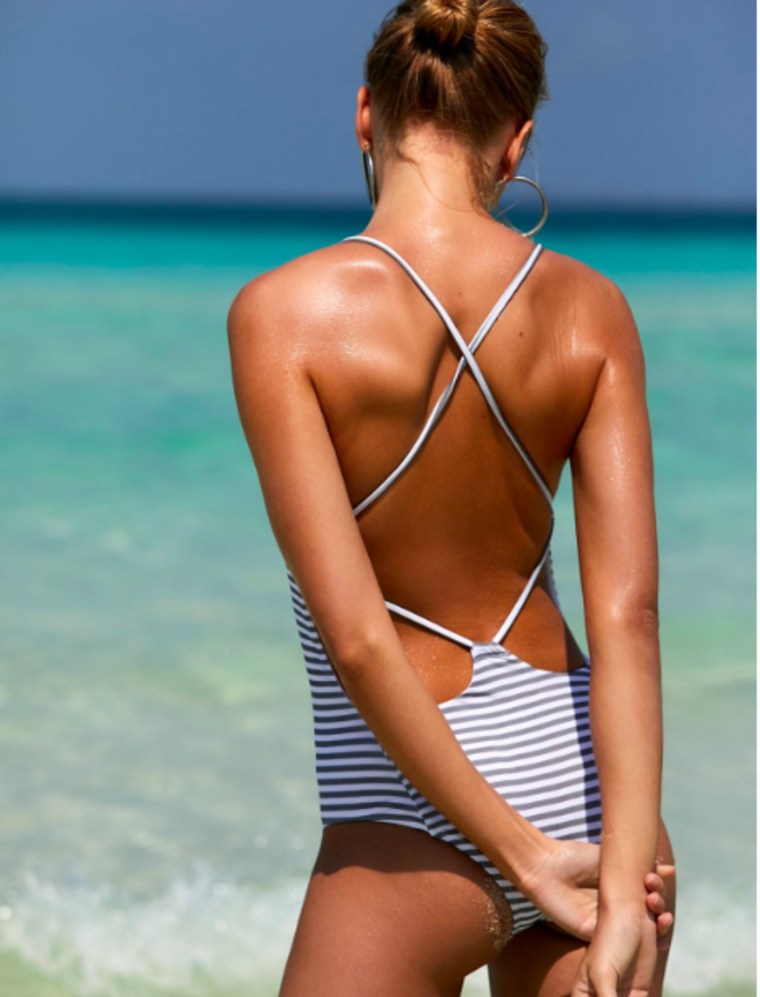 Swimsuit with Lacing, $34, H&M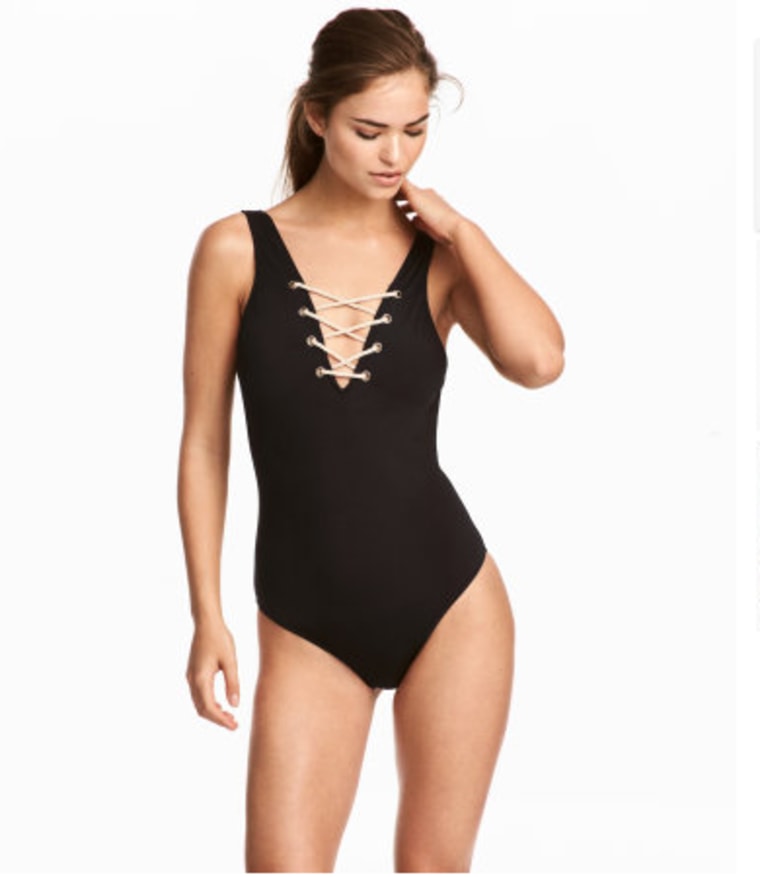 City Chic Stripe Swimsuit, $89, ASOS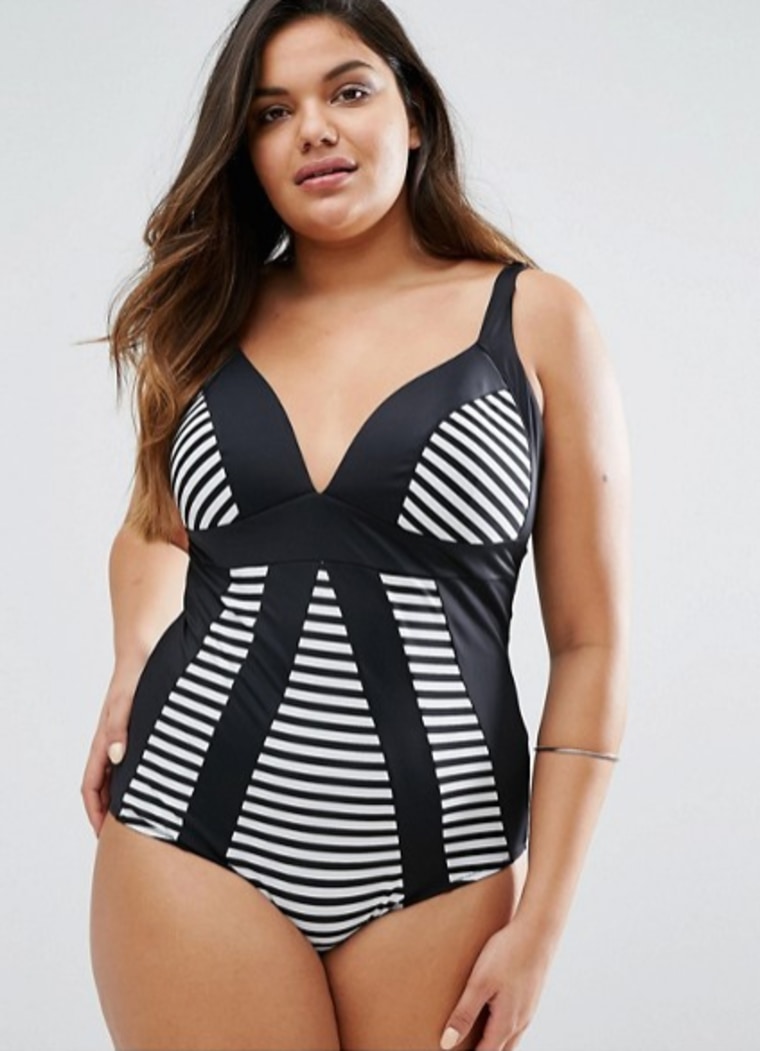 Ruffled One Shoulder Swimsuit, $20, Old Navy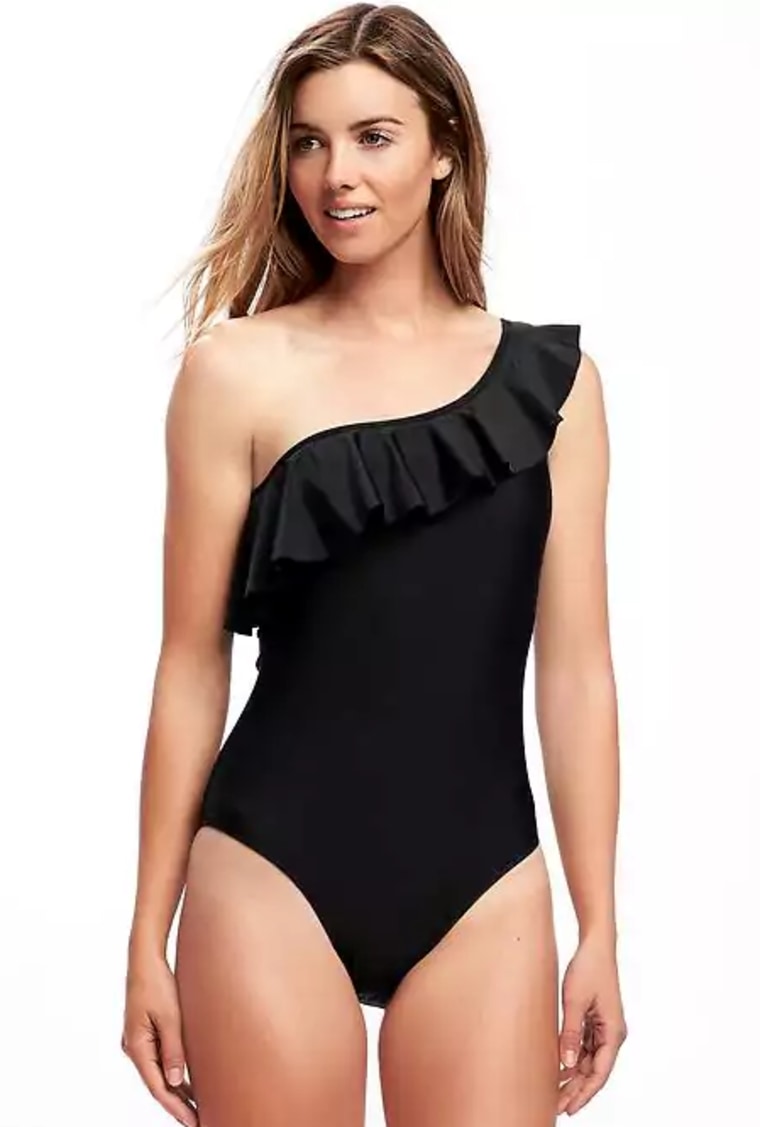 Deep V-Neck French Bikini Top, $45, and Bottom, $35, J. Crew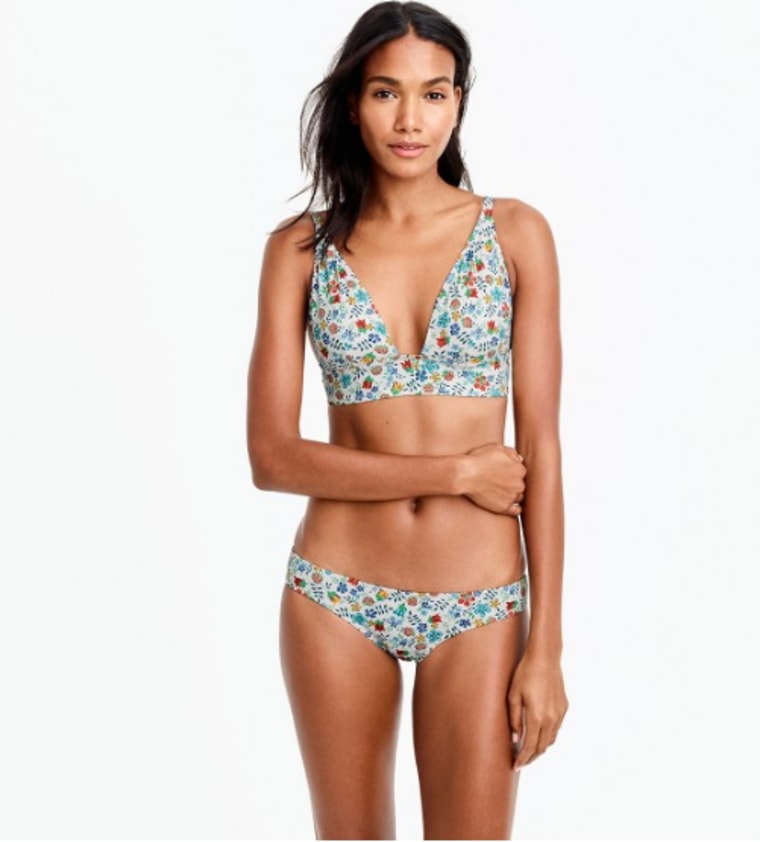 Vince Camuto Fiji Solids Wrap One Piece, $74, Zappos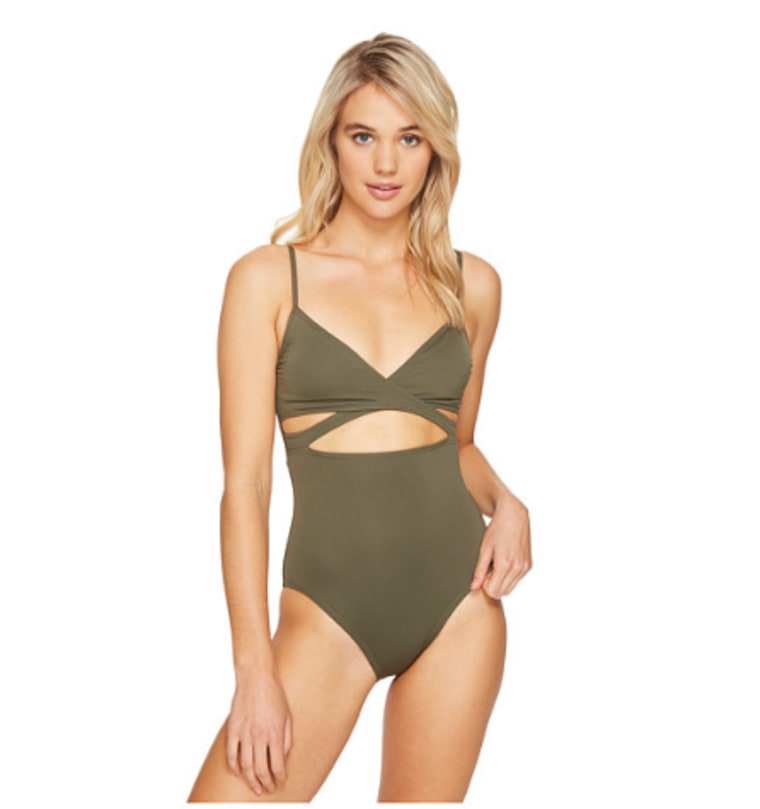 Solid & Striped Poppy Wrap One Piece, $95, Shopbop