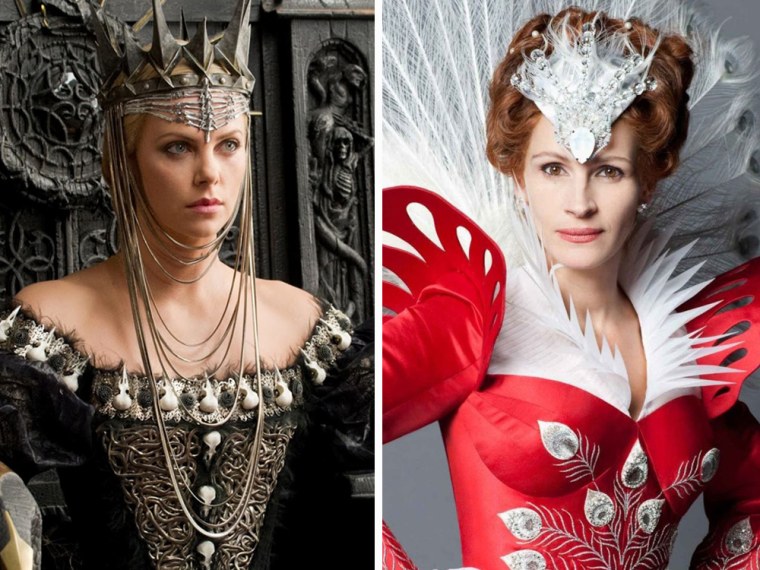 By Merisa Fink
Mirror, mirror, at the mall, which Snow White style beats them all? This past Friday marked the release of the second Snow White film out this year. Both movies have the same fabled heroine, but the flicks' similarities end there.  Most pronounced among their differences are their distinct styles.  
This spring's "Mirror Mirror" — starring Julia Roberts and Lily Collins — was a visual candy bar, offering bursts of color worthy of Kate Spade's Pinterest board. Fantastical designer Eiko Ishioka's inspiration seemed born of a Mackenzie Childs and Valentino lovechild. Layers upon layers of silk in Snow White's many jewel-toned frocks colored her to be the perfect peony of a porcelain-skinned Disney princess.
The more recent "Snow White and the Huntsman" (garnering so much buzz, it's now trending as #SWATH on Twitter), drew from a darker pool of inspiration fitting of a truly evil stepmother. Three-time Academy Award winning designer Colleen Atwood used leather, rooster feathers, and thousands of real, iridescent Thai beetle wings to create the shadowy silhouettes for Charlize Theron's evil queen Ravenna.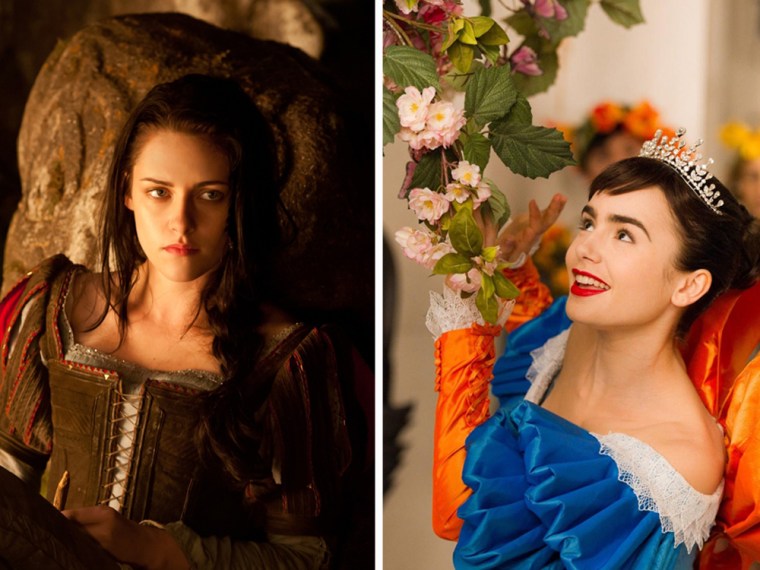 You don't need a magic mirror to look this good. To channel the films, check out these 10 styles under $100, stay out of the sun, grab an apple and make 7 friends.  
'Mirror Mirror'
Merisa Fink is a freelance style contributor who can't help but think that poison apple looked really delicious, even though she knows better.
More:'Snow White' mania inspires fashion, beauty lines
Runway to reality: Duchess Kate's bright red Jubilee dress